Climate change is impacting household finances
Weather and climate disasters like wildfires and floods can wreak destruction on buildings, roads and infrastructure — and impact your place of work.
Heat waves in particular can create unsafe working conditions for outdoor workers, such as those in construction or agriculture. But extreme heat can also affect workers in other industry settings with limited relief options, like restaurants, warehouses and delivery vehicles.
These workers often belong to low- and middle-income groups, and the Treasury has concerns they may contend with "compounding hardship" even from short-term disruptions to their earnings due to heat conditions.
On top of reduced working hours and lowered productivity, warmer temperatures can lead to workplace-related illnesses, increasing medical costs.
There are other climate-related problems that can affect everyday costs as well. For example, extreme weather events such as hurricanes can impede oil supplies and cost motorists more at the pump, damage roads and transportation infrastructure and restrict access to public transportation.
Climate change can even cut into your grocery budget, with supply chain disruptions potentially increasing prices on certain products or causing delays and shortages at stores. And you might see your energy bill go up, with heat waves leading households to use air conditioning more often.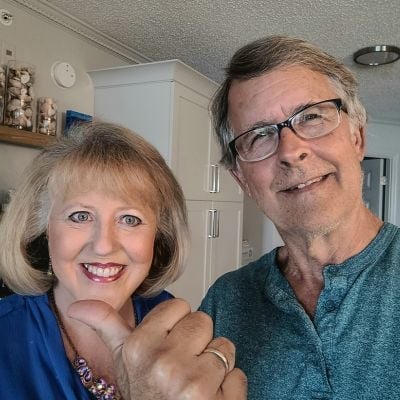 Natural disasters can damage housing
Depending on where you live, your home could be more at risk of weather and climate disasters that can damage or destroy property, thereby reducing home values. Some folks are able to face displacement and contend with relocation expenses, while others may be forced to deal with major repair costs.
The Treasury report cites a study that found, in 2021, climate hazards affected 1 in 10 American homes, resulting in roughly $56.92 billion in property damage among impacted households.
While repair costs can eat up your budget, delayed and incomplete repairs can lead to more lasting problems that come with more costs over time. The damage can also significantly shrink the value of your property — a major issue considering Americans have long built wealth through home equity.
Some home insurance providers have responded by raising costs or reducing coverage, while others have even fled disaster-prone states such as Florida and California altogether.
What Americans can to do to prepare
If folks face disruptions to their income due to weather conditions, they may be less able to cover climate-related expenses as well.
"The impacts of climate change are projected to worsen in coming years, putting additional communities and households at risk of financial strain," says the department in the report.
Nearly 4 in 10 Americans say they don't have the funds to cover a $400 emergency expense, according to the Federal Reserve Board. However, it's crucial that people put away some cash into an emergency fund if they're able in order to manage these costs.
You can also consider making some energy-efficient improvements to your home, such as adding insulation, a heat pump and solar panels — and claim tax credits and rebates to lower your costs.
And don't forget to look into your homeowners or renters insurance, so that you understand what's covered and what's not.
Sponsored
Follow These Steps if you Want to Retire Early
Secure your financial future with a tailored plan to maximize investments, navigate taxes, and retire comfortably.
Zoe Financial is an online platform that can match you with a network of vetted fiduciary advisors who are evaluated based on their credentials, education, experience, and pricing. The best part? - there is no fee to find an advisor.