1. Mark Cuban: Buy candy? Mark Cuban, famed investor and Shark Tank star, has been pushing for regular stimulus checks since the onset of the pandemic. Last May, he suggested all U.S. households should receive $1,000 every two weeks for two months.
What's the catch? They'd have to spend it within 10 days. "People are uncertain about their future, so rather than spending, they save," Cuban told Los Angeles radio station KNX.
But saving does nothing to stimulate the economy, so Cuban would rather that Americans spend the funds.
"I don't care what they spend it on," he says. "It could be candy, it could be rent, it could be their mortgage, it could be anything they deem necessary or that they want."
If you're going shopping with your $1,400 stimulus check, try to make the money go as far as possible. Download a free browser extension that will search the web for a better deal or coupons every time you buy online.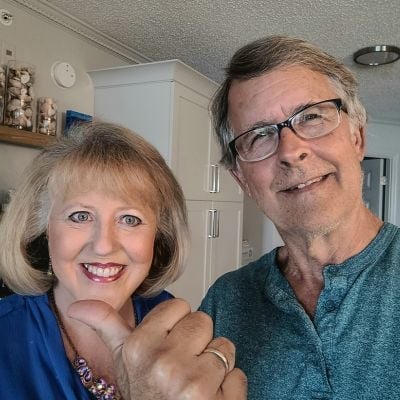 2. Warren Buffett: Break the 'piggy bank' mentality Warren Buffett has made a name for himself as an incredibly cautious investor. The approach has obviously paid off for him, because his net worth recently touched $100 billion.
So how would the folksy fortune builder encourage you to spend your stimulus money? That's easy: Get rid of credit card debt. He says Americans too often think of credit cards as "a piggy bank to be raided."
At his company's annual shareholders meeting last year, Buffett shared an anecdote about a friend who had come into a windfall and wanted advice on how to use it. When he heard she had credit card debt — at 18% interest — he told her to make that her priority.
"If I owed any money at 18%, the first thing I'd do with any money I had would be to pay it off," the investing legend said. "You can't go through life borrowing money at those rates and be better off."
If you've got more credit card debt than a $1,400 stimulus check can cover, a debt consolidation loan at a lower interest rate can make that debt more affordable and help you pay it off more quickly.
3. Dave Ramsey: Shore up the 'Four Walls' Dave Ramsey, host of talk radio's The Ramsey Show, draws on his own experience of going bankrupt at just 27 years old when he advises his listeners.
When the second stimulus checks were being distributed early this year, Ramsey recommended that those who were struggling financially put the money toward paying down bills.
"You should use this stimulus money to protect your Four Walls — food, shelter, utilities and transportation," he wrote for Fox Business. "Focusing on necessities will give you a little peace of mind as you keep looking for work or are trying to get your income back up."
If you've managed to hold on to your income through the pandemic, Ramsey suggests setting aside at least $1,000 for an emergency fund, then tackling debt before contributing to your retirement account.
"Walk through smallest to largest with your stimulus check or any other money you get," Ramsey advised a listener on his show last May. "What you're going to see is this huge reduction in stress even if you only pay off about $1,500 worth of debt."
Stop overpaying for home insurance
Home insurance is an essential expense – one that can often be pricey. You can lower your monthly recurring expenses by finding a more economical alternative for home insurance.
SmartFinancial can help you do just that. SmartFinancial's online marketplace of vetted home insurance providers allows you to quickly shop around for rates from the country's top insurance companies, and ensure you're paying the lowest price possible for your home insurance.
Explore better rates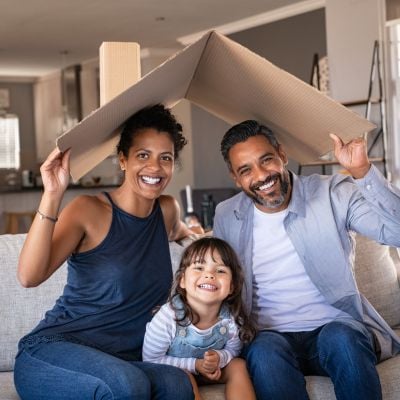 4. Suze Orman: Set up a 12-month stash Before the coronavirus, personal finance author and podcaster Suze Orman had long counseled her followers to build up an emergency fund for at least eight months' worth of expenses. But lately she's been rethinking that.
"What happened last year? Three months would have gone in three months," Orman says, in a video for CNBC. "And then what would you have done? Now it has come to pass that eight months wasn't even enough."
Because of the pandemic, Orman now recommends having money for at least 12 months socked away in an emergency fund.
"Anything can happen to you — forget about COVID, let's just talk about real life," Orman recently told People. "Things go wrong. You are never secure unless you have a 12-month emergency fund."
The best way to grow your savings is through investing. One popular app allows you to keep building up an investing account — and your savings — merely by tossing in "spare change" from everyday purchases.
5. Brandon Copeland: Repair and replace NFL linebacker and Kiplinger.com contributor Brandon Copeland used a recent segment of his Cope'ing with Money column to advise how people should use their third (and maybe not last) stimulus check.
Like Dave Ramsey, the first thing Copeland suggests is that you use your check for your everyday bills. Then, pay down anything you owe that's costing you interest, like credit cards and personal loans.
From there, you can move on to repairing and replacing everyday items around the house, or building an emergency stash. Once you're all set up for success, Copeland proposes you look even further ahead to retirement by setting up or contributing to a retirement account.
"As a stimulus payment is considered nontaxable income, it's really good, you might be able to turn contributions to a retirement account into additional tax savings now and in the future," Copeland writes.
And if the current tax season has you thinking about tax breaks you should be taking advantage of, Copeland suggests donating to charity for a possible write-off next year.
6. Jim Cramer: Take risks with the money CNBC Mad Money host Jim Cramer takes the stock market seriously. For those eager to put their stimulus money into stocks, Cramer's first recommendation is to figure out how much risk you're willing to take on.
"Before you start picking stocks, you need to figure out what level of risk you're comfortable with," Cramer said on a March episode of his show. "Once you know that, you'll likely do much better in the long run."
If you're new to investing, he recommends you put your stimmy into a cheap index fund that mimics the S&P 500. The further you are from retirement, the more risk you can afford to take on.
"The younger you are, the more I'm begging you to take an aggressive stance on something speculative," Cramer says.
Taking bold moves, like investing in farmland, might help you turn that stimulus money into way more than $1,400.
7. Elizabeth Dunn: Allow yourself to have some fun Social psychologist Elizabeth Dunn has some suggestions on spending your stimulus check to make yourself happy. After a year of being locked inside — and after paying down bills and credit cards— Dunn wants people to use their relief money to plan something fun.
"Because most of us have been home for many months, we will likely experience a 'happiness reset' — so even more modest vacations are likely to give us considerable pleasure," Dunn told CNBC Select.
As the chief science officer of Happy Money, a company that helps consumers pay off credit card debt, Dunn says investing in an experience with friends or family has huge psychological benefits.
"In fact, we've found that more than 80% of people under 30 reported deriving more happiness from buying experiences like trips or special meals than from buying material things, such as gadgets or clothes," she says.
If you're eager to take some trips to see more of the country, or even your home county, you might use your stimulus check to help put yourself behind the wheel of your next car.
8. Kevin O'Leary: Make 'the best investment'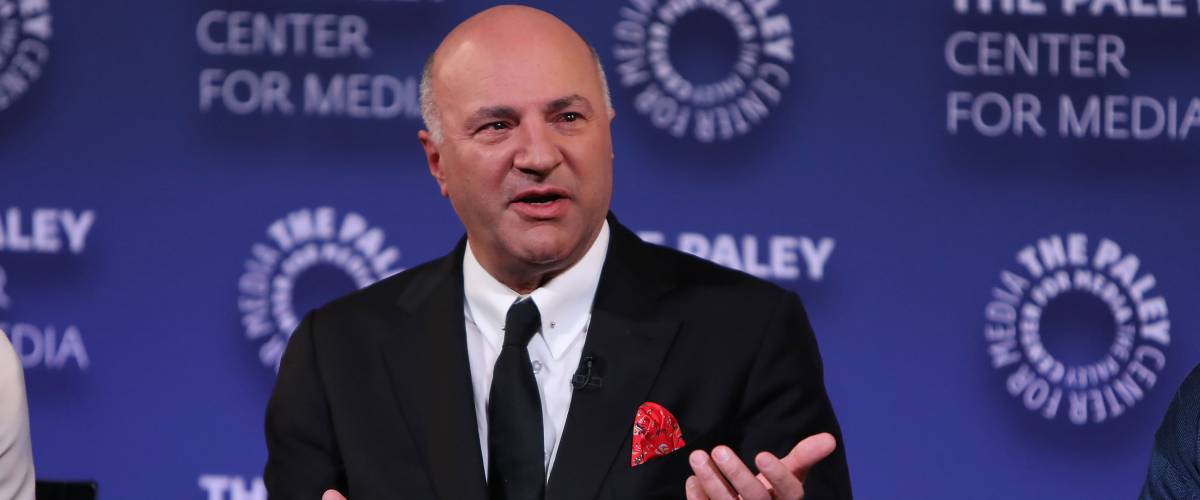 What does Kevin O'Leary, Shark Tank's "Mr. Wonderful" and chairman of O'Shares ETFs, recommend you do with your stimulus check?
"Paying down credit card debt with all of it," if you're in a position to do so, he tells CNBC Make It.
O'Leary says between high interest rates and compound interest — which has you paying interest on top of interest — credit card debt can be hard to shake.
Other financial experts might say that focusing solely on your credit cards overlooks other important strategies, like building up an emergency fund. But O'Leary calls paying off credit card debt "the best investment (Americans) can make."
The average U.S. consumer has four credit cards, according to credit bureau Experian. If you're carrying balances on multiple cards, you should consider folding them into a single loan at a lower interest rate, to better manage your debt and clear it out faster.
Sponsored
Follow These Steps if you Want to Retire Early
Secure your financial future with a tailored plan to maximize investments, navigate taxes, and retire comfortably.
Zoe Financial is an online platform that can match you with a network of vetted fiduciary advisors who are evaluated based on their credentials, education, experience, and pricing. The best part? - there is no fee to find an advisor.