How Gen Z homeowners today stack up to their parents' generation
Gen Z homeowners also spent the same fraction of their income on housing in 2021 compared to homeowners three decades earlier according to Redfin.
A 25-year-old's median monthly mortgage payment was $1,013 in 2021, equating to 16% of their $74,900 median income, the report says. In comparison, a 25-year-old in 1990 spent a median $904 each month — or 16% of their $69,419 median income (adjusted for inflation).
However, the typical mortgage rate for homebuyers under 25 with a conventional loan was 3.3% in 2020 and 3.1% in 2021.
A 25-year-old buying a home this year will probably spend significantly more of their income on their mortgage bill seeing as rates are currently well over 6%.
The average 30-year fixed mortgage rate hit 7.08% on July 5, according to a July report from Redfin, and rates have been hovering around 6.7% since the beginning of June.
Fairweather says young Americans are now in a "haves versus have-nots situation" as those who have not purchased yet are contending with "an uphill battle, with elevated home prices, monthly mortgage payments at a record high and no home equity."
It might be more difficult, but it's still possible for Gen Z to buy. Here are steps young people can take toward owning a home.
Stop overpaying for home insurance
Home insurance is an essential expense – one that can often be pricey. You can lower your monthly recurring expenses by finding a more economical alternative for home insurance.
SmartFinancial can help you do just that. SmartFinancial's online marketplace of vetted home insurance providers allows you to quickly shop around for rates from the country's top insurance companies, and ensure you're paying the lowest price possible for your home insurance.
Explore better rates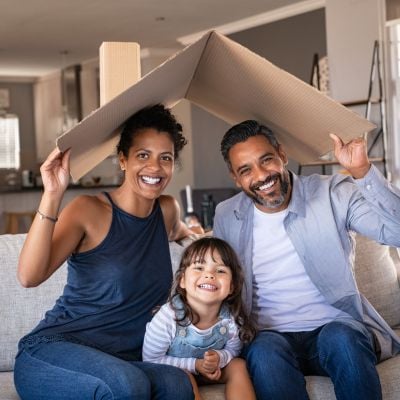 1. Fix your credit score
While current mortgage rates remain double what they were in 2020 and 2021, you could qualify for a more affordable rate if you have good credit.
You'll typically need a score of 620 or more to qualify for a conventional loan, but applicants with scores of 740 or above often get the lowest interest rates.
Check your credit score for free with your bank or an online provider and take the necessary steps to boost it up. This includes paying all your bills in full and on time and clearing up your debt load.
2. Build your savings
You're going to need to sort out how big a home you can afford and create a realistic plan to pay for it.
Start setting some funds aside each month to help with your future down payment and closing costs, and consider growing them in a high-yield savings account or through your investments.
For a conventional loan, the minimum down payment is usually 5% of the purchase price, but experts recommend putting at least 20% down to lower your monthly mortgage bill.
Need cash? Tap into your home equity
As home prices have increased, the average homeowner is sitting on a record amount of home equity. Savvy homeowners are tapping into their equity to consolidate debt, pay for home improvements, or tackle unexpected expenses. Rocket Mortgage, the nation's largest mortgage lender, offers competitive rates and expert guidance.
Get Started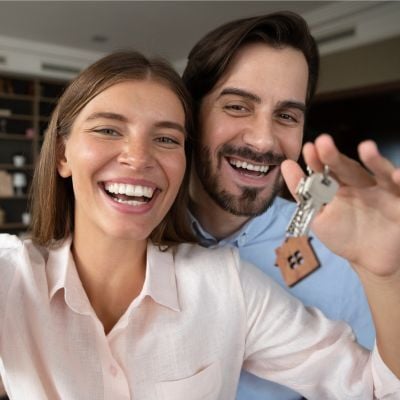 3. Shop different lenders
Lastly, don't settle for the first mortgage rate you come across — you could potentially save thousands of dollars over the life of your loan.
Do plenty of research and some comparison shopping to pinpoint the best rates and terms available to you.
And make sure to get a preapproval from a lender as well — this could lead to more negotiating power with a seller or real estate agent.
Sponsored
Follow These Steps if you Want to Retire Early
Secure your financial future with a tailored plan to maximize investments, navigate taxes, and retire comfortably.
Zoe Financial is an online platform that can match you with a network of vetted fiduciary advisors who are evaluated based on their credentials, education, experience, and pricing. The best part? - there is no fee to find an advisor.