Putting it off could cost you
According to the giant mortgage company Freddie Mac, mortgage rates recently hit their lowest level since record-keeping began in 1971. But since then, they've been going up.
You might think you should hold off on refinancing in case rates drop to rock bottom again, but trying to "time the market" could cost you big-time. And today's rates are still incredibly affordable, compared to what borrowers were paying before the pandemic.
It's impossible to predict how long rates will stay as low as they are now. If you wait even one day too many, you may miss out.
So don't sleep on the chance to refinance at a low rate now while you still can.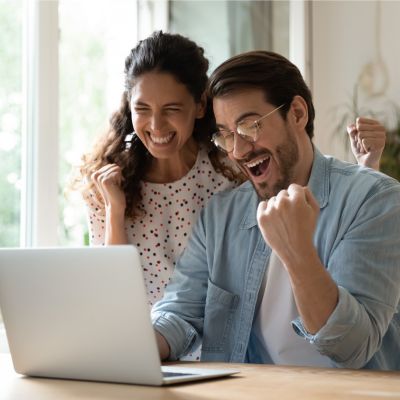 Compare current mortgage rates from top national lenders. Get the best rate for your purchase or mortgage refinance.
Compare Rates
Here's how to refinance into the best rate
With rates so low it can be tempting to jump at the first offer you see, but if you want to take full advantage of the current market you need to shop around.
You should plan to compare refinancing offers from at least three different mortgage lenders before you lock in a rate.
According to one recent study, refinancers who shop around save an average of about $2,000 a year.
Comparing rates might seem like a chore, but it's really not. Just use Credible, and you can compare rates from multiple lenders in a matter of minutes.
Paid content from Credible Operations, Inc. NMLS No. 1681276, 320 Blackwell Street, Durham, NC 27701, 4500 Mercantile Plaza, Suite 300, Office 377, Ft. Worth, TX 76137, not available in all states
Credible — State Licenses and Disclosures
Sponsored
Secure your retirement with a reverse mortgage
If you're low on cash savings and investments but have wealth in your home, a reverse mortgage is a great option for covering retirement expenses.
Mutual of Omaha is a trusted insurance provider that helps you make the most of your home equity.