Falling rates fail to spark refinances Overall mortgage applications fell 2% in the week ending Aug. 28, led by a 3% drop in requests for refinance loans, the Mortgage Bankers Association, or MBA, reported on Wednesday.
Refi applications have been declining steadily since mid-August, the mortgage bankers say, even while mortgage rates have started coming down again in recent weeks.
Average rates on 30-year fixed-rate mortgages went as high as 3.14% at the middle of the month but have since tumbled back to 2.86%, according to the Mortgage News Daily survey of lenders. They're not far from the survey's record low of 2.81%.
"Mortgage rates have remained below 3.5% for five months now, and it's possible that refinance demand may be slowing and will not significantly increase again without another notable drop in rates," says Joel Kan, associate vice president of forecasting at the MBA.
Still, mortgage data firm Black Knight has estimated that around 18 million homeowners are missing out on opportunities to refinance and cut their monthly mortgage payments by almost $290 a month, on average.
Black Knight says you should look into refinancing if you have a credit score of 720 or better, have at least 20% equity in your home, and could cut your mortgage rate by three-quarters of 1 percentage point or more. (For example, if your current rate is 3.8% and you could get a new loan at 3%.)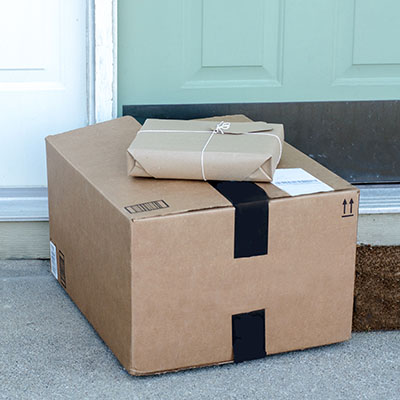 New fee makes refinancing an even bigger issue The refinance data also suggests homeowners aren't scrambling yet to beat a new refi fee.
Fannie Mae and Freddie Mac — government-sponsored mortgage giants that buy or back most U.S. home loans — blindsided lenders on Aug. 12 with news that a 0.5% fee for refinance mortgages would take effect on Sept. 1.
Lenders quickly hiked their rates to start offsetting the fee, and the MBA warned it would cost the average borrower an additional $1,400.
Last week, the federal agency that oversees Fannie and Freddie postponed the new surcharge until Dec. 1, and rates retreated. But experts say the looming fee could push mortgage rates higher again as early as October.
So if you haven't refinanced in a while — or ever — refresh your memory on your current mortgage rate and get rate quotes from multiple lenders, to see if you're a good refi candidate. Take a look at your credit score, too, which you can now check for free.
Though refinances have slowed, they're up 40% from a year ago and still represent the majority of all mortgage applications, though their share was down slightly last week.
Applications for the "purchase mortgages" used by homebuyers slipped 0.2% but were 28% higher compared to the same week in 2019.
"Lenders are reporting that the strong demand for homebuying is coming from delayed activity from the spring, as well as households seeking more space in less densely populated areas," says the MBA's Kan.
Homebuyers need to shop around to find the best mortgage rates, because they can vary widely between lenders. Comparison shop for your homeowners insurance, too, by checking rates from several insurance companies — to make sure you don't overpay for your coverage.
Take a look at today's top mortgage rates where you are:
Sponsored
Here's how to save up to $700/year off your car insurance in minutes
When was the last time you compared car insurance rates? Chances are you're seriously overpaying with your current policy.
It's true. You could be paying way less for the same coverage. All you need to do is look for it.
And if you look through an online marketplace called SmartFinancial you could be getting rates as low as $22 a month — and saving yourself more than $700 a year.
It takes one minute to get quotes from multiple insurers, so you can see all the best rates side-by-side.
So if you haven't checked car insurance rates in a while, see how much you can save with a new policy.