It's time to reconsider conditions In a normal housing market that doesn't move at the speed of light, some conditions, also known as contingencies, are to be expected: Home inspections, closing date and financing are the biggies.
If you put in an offer and certain conditions the buyer agreed to aren't met — a home inspection isn't completed, your financing hits a snag — you can walk away.
When the market's going supernova, you can expect to see news stories about homebuyers who waive conditions to get a leg up on the competition. The narrative is usually the same: Buyers who stay committed to conditions are being responsible, but they're at the mercy of reckless fellow buyers and greedy sellers.
That's a pleasant spin if you're a buyer on the losing end of a bidding war. But think about it from a seller's point of view.
You're ready to move on from your house at a time when the market is peaking, so there's an excellent chance you'll receive multiple offers. If two come in that are equally above asking, which will you choose? The hard, unconditional offer you know will result in a sale, or one that might, because of contingencies, fall apart?
Put another way, why would a seller potentially miss out on a sale just to accommodate you? Would you do the same for a buyer if you needed your home sold by the end of the month?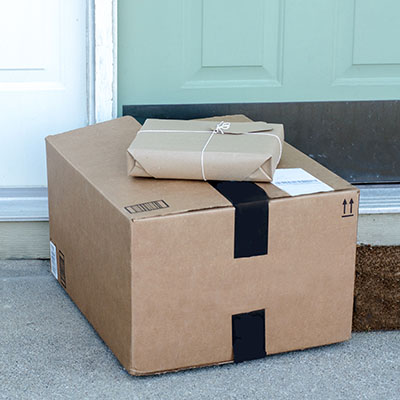 How to be an unconditional homebuyer
Here's a look at three common areas for conditions — with tips on what you can do to improve your chances of catching a seller's eye.
1. Home inspection You should not pass on a home inspection. So many things can go wrong with a home — a wonky furnace, old wiring, a leaky roof, a flood-prone basement — that could absolutely tank your finances. Uncovering any major flaws a property might have is just common sense.
But you don't need to make a home inspection a condition.
Some agents will pay to have a home inspection done for their seller clients and make the results available for interested buyers. Or, some home inspectors will perform "express inspections," where they'll accompany you while you view a home, and will look for any major problems.
"I feel like we can always get an inspector through a property, at least for a quick walk-and-talk instead of a full-blown, four- or five-hour inspection," says Corey Burr, senior vice president at TTR Sotheby's International Realty in Washington, D.C. "We can typically do that before an offer's put in."
2. Financing Waiving a financing condition is much riskier than passing up a home inspection. A leaky roof might cost you $20,000. If you make an offer on a home, then have to walk away because you can't secure financing, you'll not only lose you your deposit, but also risk being sued by an irate seller.
Here's another reason to have a financing contingency: When bidding wars, not appraisals, determine a home's final sale price, there's always the risk that a lender's evaluation of a property will differ significantly from the market's. In those cases, your loan amount can be reduced by tens, if not hundreds, of thousands of dollars.
The price you agreed to pay, however, stays the same. You'll have to make up the difference by jacking up your down payment. If that's not possible, and you don't have a financing condition in place, you'll have to walk away — and face the consequences.
At the same time, adding a condition of financing to your offer won't give a seller much peace of mind. You're basically saying, "I may not actually be able to pay for this home, but please agree to sell it to me anyway."
Skipping a financing contingency is "a possibility," Burr says, if your income is solid, you have the assets to compensate for a potential mortgage shortfall, or you're not fully extending yourself to purchase the home in the first place.
3. Closing date This condition is not an iffy one.
You won't be able to avoid putting a closing date condition on your offer so, if possible, let the seller determine it. Ask the seller, or the listing agent, when they'd like to hand over the keys.
If it comes down to you and another buyer, and your offers are similar, your willingness to help a seller move on — on the person's own terms — could give you the edge you need.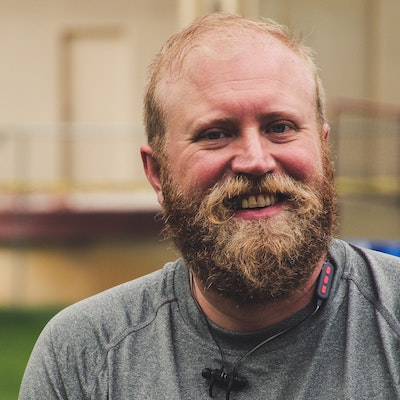 Sign up for Credit Sesame and see everything your credit score can do for you, find the best interest rates, and save more money at every step of the way.
Get Started—100% Free
Get your finances in shape before the bidding starts Once you've brought your bidding tactics into alignment with the realities of today's market, it's time to be sure your finances are stable enough to make your homebuying dreams a reality.
The lowest mortgage rates tend to go to the borrowers with the highest credit scores. You can easily check your credit score for free, and then do everything you can to take it higher if you need to.
When it comes time to start seriously weighing your mortgage options, one of the best ways to get an interest rate that fits your budget is to compare multiple loan offers. More than one study has found that you'll save thousands of dollars in the long run by comparing rates from at least five lenders.
If your debt load is squeezing the life out of your cash flow, lenders will have legitimate questions around your ability to make your mortgage payments. Consider rolling your debts into a debt consolidation loan with a lower interest rate. You'll cut your interest charges and pay off your debt faster.
And if cash flow is the concern, why not follow in the footsteps of countless investors and make some extra money in the stock market? A helpful app lets you grow a diversified portfoliow using just "spare change" left over from everyday purchases.
Sponsored
Here's how to save up to $700/year off your car insurance in minutes
When was the last time you compared car insurance rates? Chances are you're seriously overpaying with your current policy.
It's true. You could be paying way less for the same coverage. All you need to do is look for it.
And if you look through an online marketplace called SmartFinancial you could be getting rates as low as $22 a month — and saving yourself more than $700 a year.
It takes one minute to get quotes from multiple insurers, so you can see all the best rates side-by-side.
So if you haven't checked car insurance rates in a while, see how much you can save with a new policy.