1. Donate blood or plasma
Potential earnings: Up to $300 per month
Your blood or plasma can bring in a decent profit since you can usually donate twice a week, making between $25 to $50 per donation.
You can give blood or plasma no matter what your blood type, as long as you are healthy and free of blood-borne diseases. There's virtually no risk to your own health.
One thing to note is that the U.S. government doesn't allow hospitals to use blood taken from paid donors. So if you're paid for your donation, your blood will likely go to pharmaceutical and drug companies for use in product development and testing.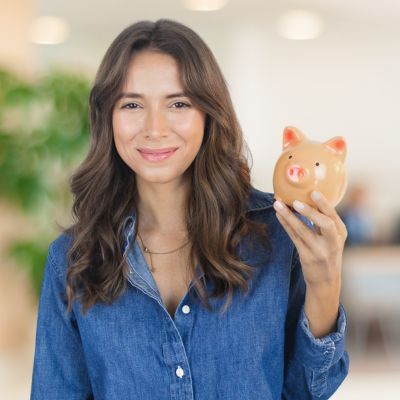 Don't let your money idle in low-interest accounts! Savvy savers are earning up to 10x more interest by keeping their hard-earned cash in a high-yield savings account. Find some of the best options here.
Get Started
2. Sell your hair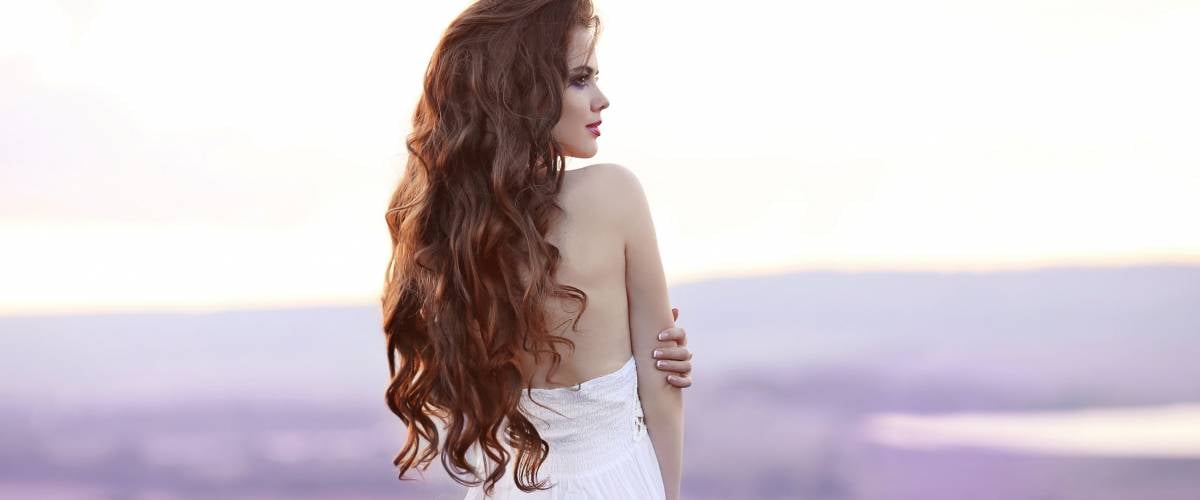 Potential earnings: Up to $1,500 +
There's big money in the hair business, and wig makers and stylists will pay handsomely for the stuff growing on your head.
If you have long hair and can cut off more than 10 inches, then you might be able to sell it. The ideal length is usually 15 to 35 inches or longer.
The color and health of hair also affect the value. Undamaged hair in great condition and hair that has never been dyed (known as "virgin hair") are best for selling, according to the Victorian Hairwork Society.
Natural blonde hair and brown hair with natural color variation will net a decent profit — and red hair, that rarest color, sells for the most. You can sell your hair to the Victorian Hairwork Society or online at Buyandsellhair.com, Hairsellon.com or Craigslist.
3. Become a human billboard
Potential earnings: Unclear
Forget boring unpaid body art! Why not get a tattoo and make some money?
Back in 2005, Andrew Fischer went on eBay and auctioned off his forehead space for advertising. The winning firm paid $37,000 to have Fischer wear a temporary tattoo of the company logo on his head for one month.
A few people went further and got permanent tattoos of website logos. One man was allegedly paid more than $200,000 for tattooing 15 company logos onto his body. Of course, since it was in the middle of the dot-com boom, some of those firms are now long gone.
(How much does tattoo removal cost, again??)
More: Best sites to find remote jobs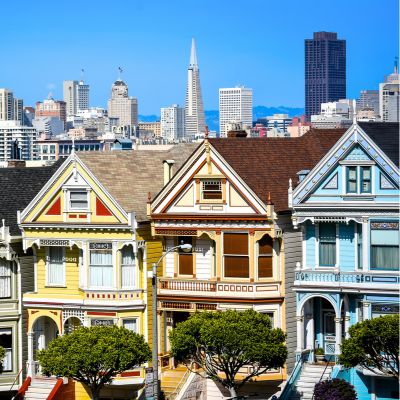 Believe it or not, you don't need millions, or even hundreds of thousands to invest in real estate. Arrived is an online platform where you can invest in shares of rental homes and vacation rentals without the headaches of being a landlord.
Learn More
4. Donate your eggs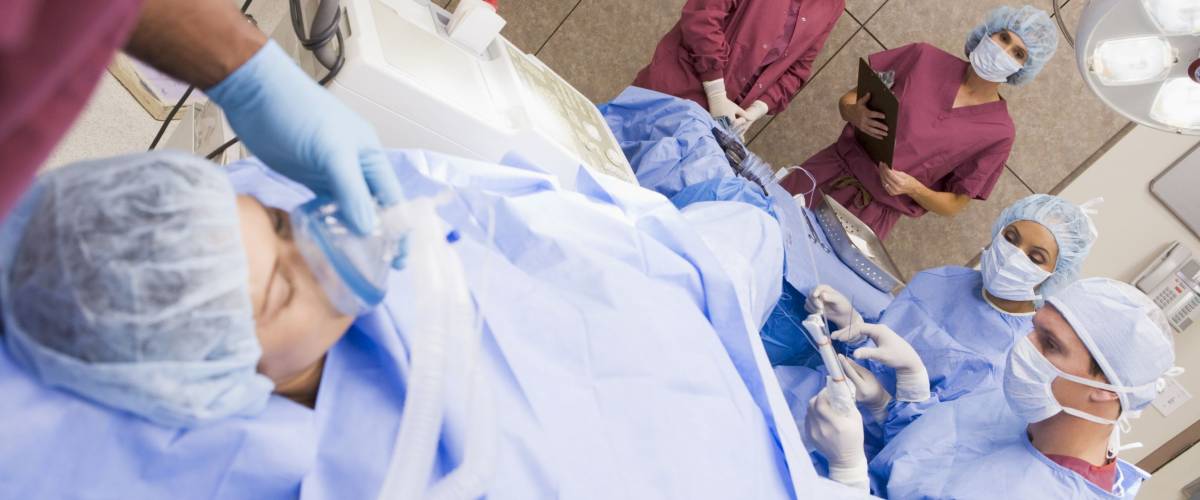 Potential earnings: $5,500-$8,000
Donating your eggs to help couples complete their families might seem like a nice way to make money — but ladies, don't be fooled into thinking it's easy. The reason the potential earnings are so high is because you're paid for the time and physical stress it takes to prepare your body before eggs can be donated.
A potential donor should usually be under 30 years old. If she can pass the thorough medical screening and is eligible to donate, then she'll start taking fertility drugs to increase ovulation and begin seeing a doctor regularly for checkups.
Finally, her eggs are collected via surgery.
Potential complications include discomfort during the increased ovulation, developing ovarian hyper-stimulation syndrome, and the inherent risks of surgery.
5. Sell your sperm
Potential earnings: Up to $1,500 per month
Not everyone is an ideal candidate, but sperm banks pay handsomely for donations from healthy men who meet their criteria.
Typical requirements include being between 18 and 39 years old, nonsmoking, drug-free, having low risk of genetic disease and standing at least 5 feet 10 inches tall.
If you measure up, most sperm banks will offer a contract asking for one to three deposits every week for a minimum six months to a year. We're guessing you'll enjoy the money — and the work.
6. Become a parts model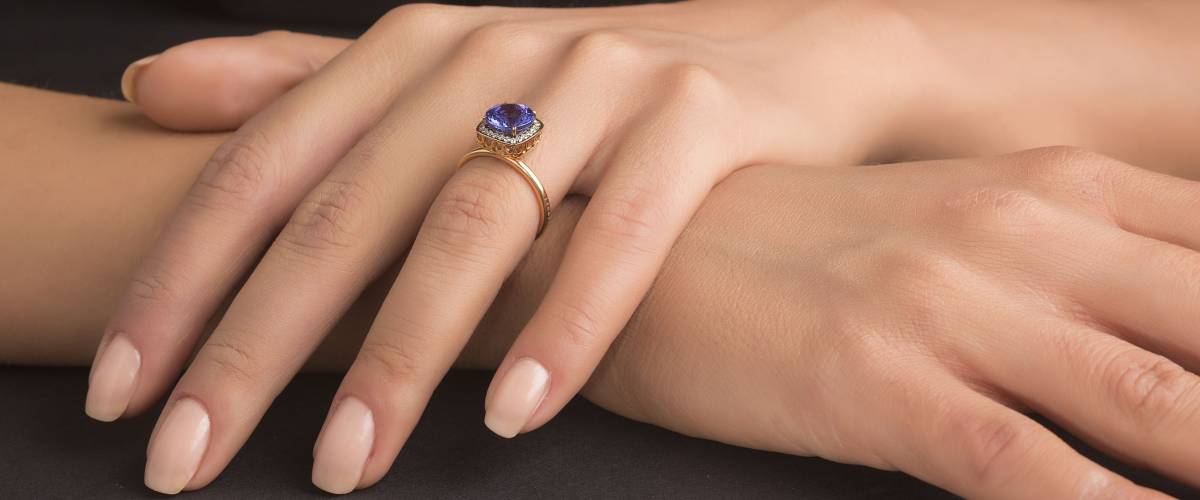 Potential earnings: $1,000-$5,000 per day, or $75,000+ a year
We may not know them by name, but successful body parts models are in high demand for print ads, TV commercials and more.
The most sought after parts for modeling are hands, feet and legs, but agencies also look for attractive eyes, teeth and lips, hair, backs and stomachs, on both women and men.
If you think you've got nice parts, then you'll want to have them evaluated by a professional, or sign up for ModelScouts.com, an affordable model management company.
7. Be a guinea pig
Potential earnings: Up to $5,000 per project
The government, hospitals and drug companies routinely run clinical trials to test new medicines and treatments for a wide range of diseases. Some trials want healthy participants, though many seek people who have specific medical conditions needing treatment.
You should be aware that this isn't always "easy money": Trials can be hard to handle because of all the poking and prodding researchers will perform — often in ways (and places) you don't expect.
Generally, the less information researchers have about a drug's or treatment's risks, the more you'll get paid. But since all trials carry some risk, learn as much as possible before signing up.
You might want to have some money put aside in case you're left dealing with an unwanted side effect.
More: Fun jobs that pay well
8. Sell breast milk
Potential earnings: $1 to $3 per ounce
For real. Selling breast milk online is an increasingly popular option for moms who produce more milk than their babies need. Potential buyers include parents who can't produce enough milk for their babies, and bodybuilders who drink it "for building muscle mass."
But if you're thinking of selling your milk online, keep in mind that "milk fetish" is a real thing too. Tip: Don't Google that at work!
Hygiene also is a major concern with selling breast milk. One study tested over 100 samples of milk from a web-based seller and discovered that almost 75% were tainted with a high level of bacteria or with bacteria connected to illnesses.
A safer option might be to donate to a nonprofit milk bank, where the donors are screened and the milk is processed before being given to babies who need it.
9. Professional huggers wanted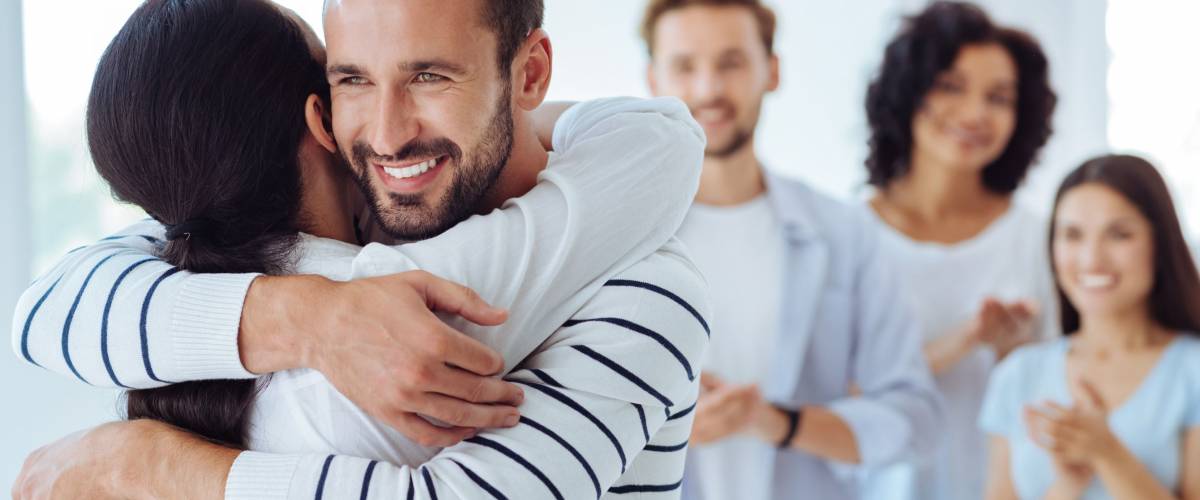 Potential earnings: $60 per hour
Sometimes, we all just need a hug — and that's the idea behind the growing industry of professional huggers and cuddlers.
Pro huggers describe their work as a free-form talk and physical touch-based therapy that helps clients relax in a comfortable environment rather than a clinical setting. Sounds legit, doesn't it?
Professional cuddlers offer nonsexual hugs, spooning and gentle caresses on the arms or back. A typical session can happen one-on-one in private, or in a group setting.
Pro huggers can easily make $60 an hour or more. Doesn't that sound like something you'd want to get your arms around?
10. Model for art classes
Potential earnings: $20 per hour
Officially known as "figure modeling," posing is still a classic easy-money move. All you need to do is unbuckle your belt, assume the position and sit still for an hour or two while aspiring artists sketch or paint your glorious figure.
If this sounds like your thing, then get in touch with local community centers, colleges and art schools and check if they're looking for models.
Alternately, you can post a classified advertisement — but that might bring some odd responses.
11. Become a surrogate mother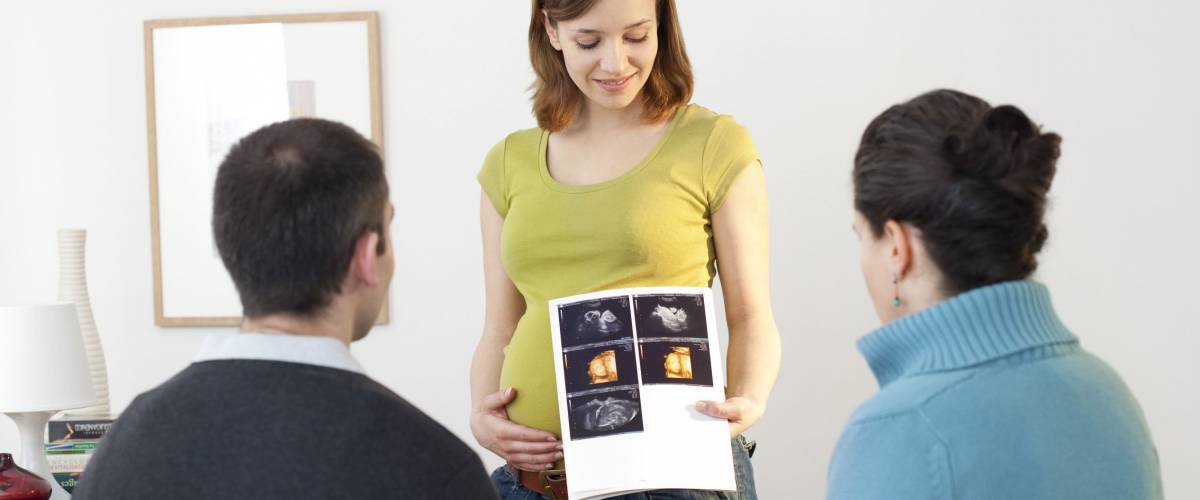 Potential earnings: $40,000-$50,000
In surrogacy, a woman essentially rents out her uterus for nine months to a carry a baby for a couple who — for one reason or another — are unable to have their own children.
It's usually a very rewarding experience, but far from an easy one.
A gestational surrogate can be in her early 20s to about 40 years of age. The entire process can take up to a year and a half to complete, including the surrogate's application, lengthy physical and mental screenings, and criminal background and financial checks.
A surrogate signs a contract agreeing to give up the baby when it's born. As with all pregnancy and birth, there are health risks throughout the process.
12. Stay in bed for 70 days
Potential earnings: $18,000
It's true: NASA will pay you to lie in bed around the clock for 70 days. With this experiment, NASA scientists are studying changes that an astronaut's body would experience in zero gravity.
Keep in mind that participants should have the same physical and mental attributes that a real astronaut would.
This includes a high tolerance for physical discomfort, serious mental endurance, normal blood pressure and a willingness to undergo a battery of tests while hooked up to strange scientific equipment.
13. Sell your spit
Potential earnings: $50 per donation
A company called DNAsimple will pay you $50 to donate a sample of your DNA-containing spit. All you have to do is sign up with your medical details, and they'll send you a spit donation kit if you're matched with a study looking for participants like you.
So, what's the problem with donating your DNA and not knowing where it's going? We all know that companies can barely keep our financial data secure — so just think of what DNA hackers could do if they got hold of your spit.
Some possibilities include cloning, planting DNA at crime scenes, and using your genetic code to develop bioweapons. Welcome to your very own episode of Black Mirror.
14. Make a crapload of money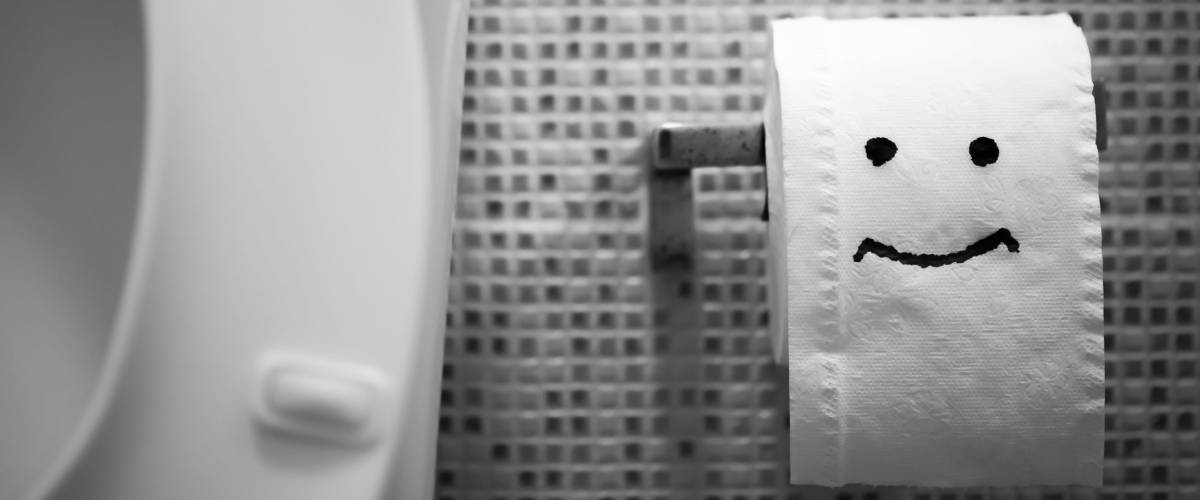 Potential earnings: $40 per donation, plus bonuses!
Openbiome is a firm that will pay for your poop.
Yup. We've been flushing gold down the toilet our whole lives.
The company collects stool so intestinal bacteria from a healthy individual can be given to someone who's severely sick due to a lack of healthy gut bacteria. The fecal transplants seem to offer a promising solution to Clostridium difficile (C. diff), a deadly antibiotic-resistant gut infection.
To become a donor, you'll need to undergo health screening, be 18 to 50 years old and have a body mass index below 30. The program is open only to residents of Boston, Cambridge and Somerville, Massachusetts.
Once approved, you can donate your magical poop several times a week for 60 days — and you'll get a $50 bonus if you donate five days a week. Now that's some crazy, er, stuff!
Sponsored
Kiss Your Credit Card Debt Goodbye
Millions of Americans are struggling to crawl out of debt in the face of record-high interest rates. A personal loan offers lower interest rates and fixed payments, making it a smart choice to consolidate high-interest credit card debt. It helps save money, simplifies payments, and accelerates debt payoff. Credible is a free online service that shows you the best lending options to pay off your credit card debt fast — and save a ton in interest.