The answer might be Uber Eats, Uber's mobile app-based food delivery platform, which is similar to competitors like DoorDash, GrubHub and Postmates.
You can pick up and deliver food to Uber Eats users any day and time, and for as long as long as the work fits into your side gig schedule. Taking lunches and dinners to Uber Eats customers doesn't even require a car.
Here's how to get started as an Uber Eats delivery driver.
Uber Eats delivery driver requirements Want to deliver for Uber Eats? The qualifications are broken down like so:
Age: Depending on your home city and state, you'll need to be at least 19 years old to make deliveries for Uber Eats by car. If you want to deliver food using a bicycle, Uber says you must be at least 18 — but requirements can vary, so make sure to check Uber's website for the company's rules specific to your region.
Background check: To become an Uber Eats delivery person, you need to pass a background check. Uber conducts its own free and private background check by confirming your driving record and criminal history via your Social Security number. The process may take a couple of days.
Delivering by car: To deliver food by car, you'll need at least one year of driving experience, and your car can be a two- or four-door model from 1997 or later. You'll also need to show a valid driver's license, vehicle registration and proof of car insurance.
Delivering by scooter: You must be at least 19 years old to make scooter deliveries. Also, your scooter must be under 50cc and not go faster than 30 mph. Plus, you'll need to show you have a valid driver's license, scooter registration and vehicle insurance.
Delivering by bicycle: For bike deliveries, you must be at least 18 years old, present a state-issued ID — and you can use any bicycle you want.
Insurance: If you plan to deliver with Uber Eats using your car or scooter, it's a good idea to let your insurance company know your plans, to ensure you have proper coverage. In addition, Uber gives you up to $1 million of liability insurance while you're accepting and completing deliveries.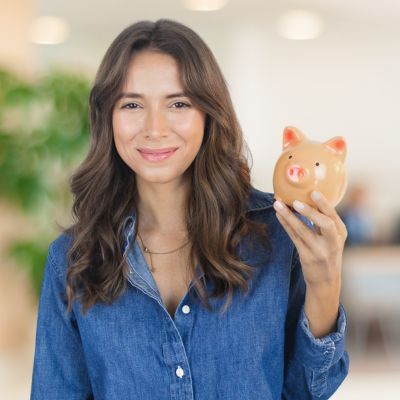 Don't let your money idle in low-interest accounts! Savvy savers are earning up to 10x more interest by keeping their hard-earned cash in a high-yield savings account. Find some of the best options here.
Get Started
Making Uber Eats deliveries if you're already an Uber driver
If you're already driving for Uber, then you've met the background check and insurance requirements to work for Uber Eats.
Just open the Uber Partner application (or Uber Driver app) on your phone, go to your Preferences and select the option to accept requests for "Deliveries."
If you want to accept only deliveries and not riders, then you can unselect the UberX/Pool option in this same window.
Note that new Uber Eats drivers should own a smartphone that can support the Uber app — and have a hefty data plan. The Uber app and a navigation app both need to be running the whole time you're working.
How to sign up to be an Uber Eats delivery driver Download the Uber app and sign up. Register through the app; fill in the digital forms; and upload the requested documents for the background check. Once your background check goes through, you can start accepting delivery requests.

Set up payment preferences. Link a bank account to your Uber profile so your payments will be deposited every week. You can add a debit card for Instant Pay, which allows Uber to pay you up to five times daily. Choose your preferred navigation app — Uber's is the default, but you can change it in the Uber app's Settings tab if you want.

Go online to see delivery requests by opening the Uber app and choosing the "go online" option.

Accept deliveries. Customers request deliveries from local restaurants using their Uber Eats app. Your Uber partner app will show available delivery requests and where they're located in relation to your position. Accept a delivery by tapping the screen within 15 seconds. The app will then show you the pickup location, which is usually a restaurant. Sometimes, another order from a different customer may come in for the same restaurant. You can accept it and deliver both, if you want.

Pick up the food from the location. The app will show you the customer's name and any special directions from the restaurant about how to pick up the order. Make sure you have the correct order. The customer who ordered the delivery already paid for it, so you don't have to. Uber recommends that you use an insulated bag to transport items so they stay hot or cold, and that you keep hot and cold items separate. It's also a good idea to make sure the food is stored upright, to avoid spills.

Deliver the food to the customer's location by following GPS directions provided by Uber's navigation app or the navigation app of your choice. Check for special instructions, like an apartment number. Leave your car, scooter or bike in a safe (and legal) spot, and take the food to the client.

Confirm the completed order by swiping right on the Uber app. Now, you're ready to accept another delivery, if you want.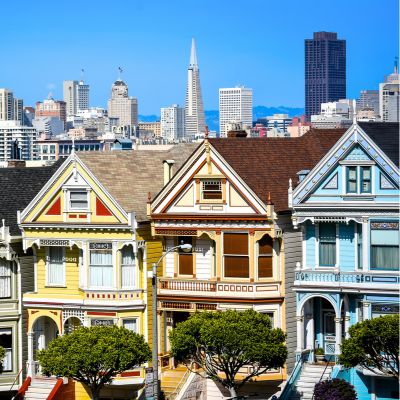 Believe it or not, you don't need millions, or even hundreds of thousands to invest in real estate. Arrived is an online platform where you can invest in shares of rental homes and vacation rentals without the headaches of being a landlord.
Learn More
How do Uber Eats delivery drivers get paid?
If your Uber account is set up with a linked bank account, you'll get paid every Thursday with money you earned the previous week. If you've signed up for Instant Pay, you can get paid daily.
Your pay is calculated using a formula that accounts for:
The pickup and drop-off fee in your area.
The distance between restaurants.
A per-mile rate from the pickup location to the drop-off location.
A per-minute rate based on your travel time.
Customers also have the option to tip you through the app and rate your performance using a simple thumbs-up or thumbs-down rating system. Your overall delivery rating will be visible in the "Feedback" tab of the Uber app after you've received 20 reviews.
As with any job, your hard work will pay off with Uber Eats. Uber's system will allow you to use the app to earn extra cash making deliveries, as long as your ratings stay positive above a basic threshold.
More: Explore delivery driver options with DoorDash
Sponsored
Kiss Your Credit Card Debt Goodbye
Millions of Americans are struggling to crawl out of debt in the face of record-high interest rates. A personal loan offers lower interest rates and fixed payments, making it a smart choice to consolidate high-interest credit card debt. It helps save money, simplifies payments, and accelerates debt payoff. Credible is a free online service that shows you the best lending options to pay off your credit card debt fast — and save a ton in interest.