How much does a pharmacist make?
According to the Bureau of Labor Statistics, the average (mean) salary for pharmacists is $125,460, which comes to $60.32 per hour.
However, an individual pharmacist's salary can vary significantly based on experience and location. The top 10% make more than $164,980, while the bottom 10% earn less than $85,210.
Pharmacists are one of the highest-paying professions for new college graduates. Unlike other high-paying jobs, many six-figure pharmacist positions don't require any prior work experience.
This enviable starting salary comes with fierce competition.
The Bureau of Labor Statistics projects the total number of pharmacist jobs will fall by 2% between 2020 and 2030. The only job openings will come from the estimated 11,300 pharmacists who retire or leave the profession each year.
So while it's not one of the fastest-growing occupations in the U.S., it is holding fairly steady. If you can snatch one of the few annual job openings, becoming a pharmacist is a promising career path.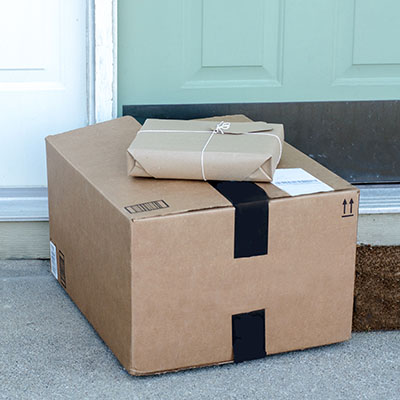 States where pharmacists earn the most
Pharmacists willing to relocate can substantially boost their income. For example, the average pharmacist in Alaska earns 17.2% more than the national average.
The top-paying states for pharmacists are:
Alaska: $147,040
California: $146,070
Oregon: $136,700
Maine: $134,100
Vermont: $131,910
Those aren't necessarily the best states for job prospects, however.
Alaska has the highest average salary for pharmacists, but there are only 470 pharmacists in the entire state. That's peanuts compared to California, which is home to 32,520 pharmacists.
Metropolitan areas where pharmacists earn the most
The story also gets more complicated as your focus narrows. When you rank pharmacy salaries by metropolitan area, Alaska doesn't even have a spot in the top 10.
Nine of the highest-paying metropolitan areas for pharmacists are in California, and one is in Wisconsin.
Madera, CA: $165,350
Santa Maria-Santa Barbara, CA: $162,540
Vallejo-Fairfield, CA: $161,120
Fresno, CA: $156,830
Appleton, WI: $155,990
San Jose-Sunnyvale-Santa Clara, CA: $155,080
San Francisco-Oakland-Hayward, CA: $154,580
San Luis Obispo-Paso Robles-Arroyo Grande, CA: $153,790
Merced, CA: $152,280
Santa Cruz-Watsonville, CA: $152,060
In Madera, the average pharmacist earns 31.8% more than the national average.
Note that the metro areas where pharmacists earn the most don't necessarily correlate to the places with the highest cost of living. New York and Hawaii — the two states with the highest cost of living — are nowhere to be found in the top 10.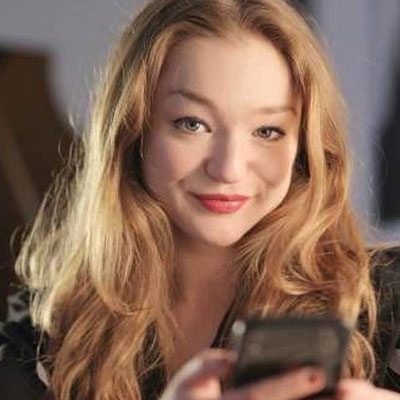 Most people don't realize that with the right moves, you can become a millionaire — it's not a question of "if," it's a question of "when."
Read More
Average pharmacist salaries by state
Wondering how much pharmacists earn in your area? Here's the Bureau of Labor Statistics mean salary data broken down by state:
Alabama: $124,170
Alaska: $147,040
Arizona: $122,310
Arkansas: $120,040
California: $146,070
Colorado: $120,950
Connecticut: $124,820
Delaware: $131,550
Florida: $121,310
Georgia: $118,900
Hawaii: $128,780
Idaho: $121,790
Illinois: $125,640
Indiana: $123,140
Iowa: $121,030
Kansas: $122,470
Kentucky: $121,680
Louisiana: $123,350
Maine: $134,100
Maryland: $120,920
Massachusetts: $121,450
Michigan: $119,820
Minnesota: $130,690
Mississippi: $121,100
Missouri: $127,430
Montana: $116,710
Nebraska: $118,570
Nevada: $125,260
New Hampshire: $127,990
New Jersey: $124,690
New Mexico: $126,930
New York: $121,150
North Carolina: $123,770
North Dakota: $103,440
Ohio: $117,890
Oklahoma: $121,060
Oregon: $136,700
Pennsylvania: $121,230
Rhode Island: $115,050
South Carolina: $119,090
South Dakota: $121,130
Tennessee: $118,880
Texas: $125,470
Utah: $124,110
Vermont: $131,910
Virginia: $125,390
Washington: $129,970
West Virginia: $129,440
Wisconsin: $127,450
Wyoming: $124,480
How does the average salary for pharmacists compare to other jobs?
When compared to other health-care jobs, a pharmacist's average salary falls right in the middle:
Physician: $218,850
Dentist: $180,830
Pharmacist: $125,460
Registered nurse: $80,010
Pharmacy technician: $36,450
Dentists and physicians may earn more than pharmacists, but they also require at least two additional years of schooling. Still, since pharmacist opportunities are declining, it may be harder to get a job.
Ready to start applying?
71% of candidates increased their salary when they found a job on ZipRecruiter, a user study shows.
Begin your search
Sponsored
Never overpay on Amazon again
Make sure to price-check online purchases with the help of Capital One Shopping. It's totally free to use and takes less than a minute to set up.
Last year the service saved its customers over $160 million, and with just a few clicks you can start saving, too.
Download Capital One Shopping today and stop paying more than you have to for the exact same stuff.