1. Bank and credit card phishing An email lands in your inbox that looks like it's from your bank, or maybe your credit-card company. You'll be prompted to click on a link to "verify" your information for one reason or another. Once the scammer's got your banking info, they've got your money.
You may also be contacted over the phone. That's what happened last year to a San Francisco man who got a call about an attempt to use his card in Miami. After giving some personal information to challenge the payment, the man realized it wasn't really his bank calling when the scammer asked for the card PIN as well.
A real bank won't ask for information such as your Social Security number, account passwords or PINs over the phone or by email.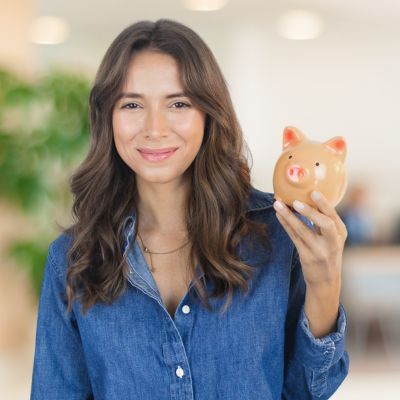 Don't let your money idle in low-interest accounts! Savvy savers are earning up to 10x more interest by keeping their hard-earned cash in a high-yield savings account. Find some of the best options here.
Get Started
2. Prizes, sweepstakes and lottery scams We all love free stuff, but how would you win a contest you never entered?
Scammers love tricking people into thinking they've hit the jackpot with a free cruise or new car. Once they have your attention, they'll say you must provide your personal information or pay a small fee to collect your prize.
Sometimes the fees aren't small. An elderly woman from North Dakota lost $400,000 in a lottery scam in 2011 and, as of last year, has only retrieved a few hundred dollars.
Appealing to greed is one of the most successful strategies: Last year, such scams cost Americans a total of $121 million. If you've been contacted about a potential prize, don't send any money and don't send information until you've thoroughly investigated.
3. Nigerian prince scam This old classic is still out there. You get an email from someone overseas who claims to be royalty or a government official. The scammer says they'll share a huge fortune with you, but they need your help to unlock the funds or get it out of the country.
One Wichita victim re-mortgaged his house three times between 2005 and 2008 and ended up losing $110,000. He managed to get some restitution in 2018 — when Americans were still losing over $700,000 a year.
People fall for this scam because the reward is too big to resist. If you get a message from a wealthy person in need, ask yourself: Why are they contacting you, in particular?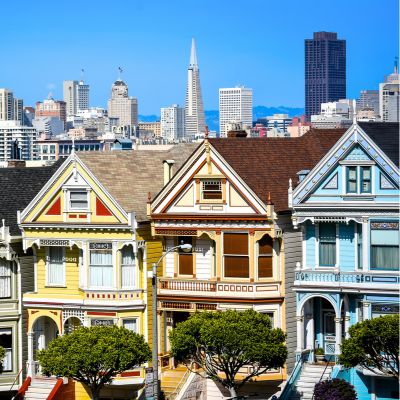 Believe it or not, you don't need millions, or even hundreds of thousands to invest in real estate. Arrived is an online platform where you can invest in shares of rental homes and vacation rentals without the headaches of being a landlord.
Learn More
4. Romance scams Three in 10 Americans have used an online dating service. If you're lucky, you'll find love. If you're unlucky, you could get scammed.
The fraudster will create fake online dating profiles and get to victims through the heart. After establishing a connection, the scammer starts asking for money in small amounts. Then large amounts.
The FTC says victims lose more to romance scams than any other kind. In March, two men admitted to wooing a Central Kentucky woman and then convincing her to transfer $757,000 for an investment in gold and silver that didn't exist.
Google is your friend here. Conduct a reverse-image search on your suitor's photos and look into their backstory.
5. Tax scams Taxes can be confusing; maybe you're not completely sure how much you owe. (Good software helps.) Scammers capitalize on that uncertainty to impersonate the IRS and demand they pay up.
Thankfully, tax fraud is waning — the number of cases decreased 29% between 2018 and 2019. Good Samaritans can help: Earlier this year, a taxi driver in California convinced his elderly customer that she was being scammed when she said she was on her way to get $25,000 to settle a debt with the IRS.
The real IRS says it never uses email, text messages or social media to discuss debts or refunds with taxpayers. If you get a sudden and unexpected letter, phone call or in-person visit, remain skeptical. If the agent is pushy or threatening, and demands you use a particular payment method, those can be red flags.
6. Fake business and job opportunities People who are out of work can feel vulnerable. So when a scammer comes along posing as a recruiter or hiring manager, they might leap at the opportunity. Often they're presented the chance to work from home.
An email offer could contain a malicious link directing you to a fake website. Alternatively, a woman from Indianapolis targeted in 2019 was presented with an abnormally large check from her new "employer"; consumer-protection experts said she would have been asked to repay the excess but never get the original sum.
A legitimate company probably won't offer you a job that you didn't apply for. Use a reputable site like ZipRecruiter, research unfamiliar companies thoroughly, check reviews and try to find a LinkedIn account for the person who contacted you.
7. Health care scams Con artists have no qualms about preying on the sick and healthy alike. They might pose as a company offering cheap health insurance or government officials asking for your Medicare number.
Last year, the U.S. Department of Justice announced charges against dozens of people in the so-called Double Helix Scam. Medicare gets billed for a fake service, but if Medicare refuses to pay, the bill goes to the innocent person named in the claim.
One woman in Iowa gave up her Medicare number when she was offered a free cancer-screening test but stopped short of sending in the DNA swab she received in the mail.
Never fill out or sign blank insurance-claim forms and always ask medical providers for explanations of services, payments and benefits.
8. Charity scams Americans are a giving people; they collectively donated $427.71 billion to charity in 2018. Scammers are eager for a cut of that money.
According to the FTC, complaints about charities dropped nearly 25% between 2018 and 2019. However, numerous government officials have warned that the coronavirus pandemic could lead to a huge influx of bogus charities that will urge you to donate quickly to help frontline workers and patients.
Many scammers will ask you to donate by clicking on a link or giving information out over the phone. Don't give a dime without researching the organization and never let someone push or guilt you into donating quickly.
9. Fake news What is and is not "fake news" has been a major subject of debate in recent years, but this takes the cake.
Scammers eager to sell a shady product or service will write up a gleaming article about how a person used it to make millions — when no such person exists. To add legitimacy, they'll dress up their website to look like it belongs to a trusted news site. Recently, articles purporting to come from a major news organization supported fake cures for the coronavirus.
Age is a big factor when it comes to this scam. The American Association for the Advancement of Science conducted a study in 2019 that showed people over 65 years old shared almost seven times as many fake news domains as the youngest age group.
If you're not sure if an article is legitimate, go directly to the outlet's home page and try to find the article from there.
10. Overpayment scam Sites like Kijiji and Craigslist have made selling and purchasing goods way more accessible, but they've also opened up avenues for scammers.
An overpayment scam involves you refunding money to a scammer who has "accidentally" overpaid you for an item you're selling. You'll be asked to deposit the money and wire back the difference, but your share won't actually materialize.
That's what happened to a man in Philadelphia last year, who received a money order for $1,000 when selling a bike worth $90.
Mistakes happen, but don't transfer large sums to people you don't know and never accept overpayments.
11. Fake stores and products Nowadays even your great-grandmother shops online, but consumers can still run into scams of all different kinds.
You might end up purchasing counterfeit goods, when you paid for the genuine article. The whole storefront itself might be a fake, potentially mimicking a famous retailer. You may get nothing at all for your money — or even worse, rack up mysterious charges on your credit card.
A website lacking secured methods of payment may be a scam; check for the lock icon in your browser's address bar, for a start. Also try to find reviews, hosted in independent locations, from people who have used the site.
12. Loyalty point theft People love earning rewards points just for shopping at their favorite retailers or using a particular credit card. As it turns out, scammers like rewards points, too.
Even though these points are a form of digital currency, many companies don't keep their accounts all that secure. Whether you get hacked or tricked into giving up your info, anyone can be hit — including the AARP's director of fraud support, who lost 140,000 points from her hotel rewards account.
To make the scammers' lives as difficult as possible, use strong passwords and opt for two-factor authentication whenever offered. Don't trust emails from your rewards program that don't look quite right. And, of course, the simplest way to protect your points is to spend them.
13. Reverse mortgage scam A reverse mortgage can be a handy tool for retirees looking for cash, allowing them to borrow from the value of their home. They can also be a huge windfall for savvy scam artists.
An unscrupulous salesperson might try to sign you up for an expensive service, like remodeling or an investment opportunity, then tell you they can get you a reverse mortgage to help pay for it. It might be a terrible deal, or the scammer will find a way to divert the majority of the payments.
Other times the whole thing is a lie. An elderly woman from Redwood City says she was conned in 2018 when a man said he could help her with a reverse mortgage. She says the scammer got her to sign a grant deed then sold her property to someone else.
If you might be interested in a reverse mortgage, do your own research. Don't respond to unsolicited advertisements or door-to-door sales.
14. Facebook grant scam You might not trust a random offer coming from some stranger — but what about a friend or family member?
Using Facebook or another social-media site, a con artist can easily impersonate someone you trust. They might duplicate a profile exactly — or hack into the real thing, giving them all their potential victims lined up neatly on a friends list.
A woman from Ohio was duped when someone posing as a Facebook friend told her she could receive a $300,000 government grant. She was pointed to a fake website and fake officials who told her she needed to pay a series of fees before she could access the money. She ended up losing $70,000.
If you're not sure whether a message is from your real friend, give them a call. And keep other people safe by protecting your own passwords.
More: Protect yourself against cybercrime with Efani. With military-grade verification, data encryption, and up to $5 million in insurance coverage, Efani guarantees protection against SIM hacking.
Sponsored
Kiss Your Credit Card Debt Goodbye
Millions of Americans are struggling to crawl out of debt in the face of record-high interest rates. A personal loan offers lower interest rates and fixed payments, making it a smart choice to consolidate high-interest credit card debt. It helps save money, simplifies payments, and accelerates debt payoff. Credible is a free online service that shows you the best lending options to pay off your credit card debt fast — and save a ton in interest.