1. Stop fretting over the stock market After a long period of stability, the COVID-19 pandemic tossed the stock market into complete disarray. It's a volatile time to be an investor, to be sure.
Instead of stressing out, just accept the situation and remember that — for most people — investing is all about taking the long view. You want to see your money grow over time for retirement and other big goals.
If you need help managing your investments in an unstable market, consider using a robo-advisor like Betterment. These services will automatically adjust your portfolio to any dramatic changes over the next few months so you don't have to.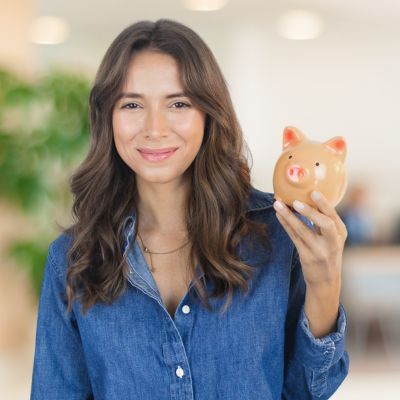 Don't let your money idle in low-interest accounts! Savvy savers are earning up to 10x more interest by keeping their hard-earned cash in a high-yield savings account. Find some of the best options here.
Get Started
2. Clear as much debt as you can Paying down debt is perhaps the most impactful way to protect your family's finances — especially if high-interest debts like credit cards are draining more of your cash each month.
So long as your credit score is in decent shape, you should consider consolidating your debts with a personal loan.
With a good debt consolidation loan, you can replace all of your debts with a single loan at a much lower interest rate.
That will save you money and give you some breathing room. A free service called Credible will allow you to quickly compare quotes from multiple lenders, making it easy to find the best rate possible.
3. Find ways to cut costs The pandemic has already forced us to cut back, whether we like it or not.
Air travel, sporting events and even dining in at restaurants may not be in the cards this year. But there are still many other ways to cut household spending, like getting a cheaper cellphone plan or simply using a cash-back app when you shop.
Better deals are out there; you just have to look. With a little comparison shopping, you may be able to save $1,000 per year on homeowners insurance. Many people are severely overpaying for auto insurance, too.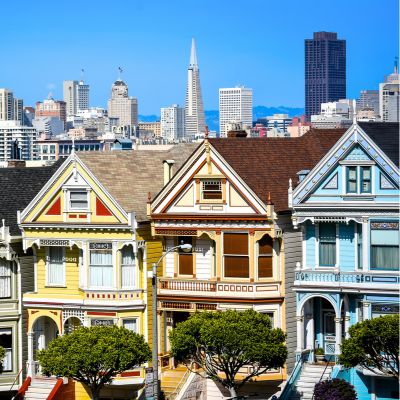 Believe it or not, you don't need millions, or even hundreds of thousands to invest in real estate. Arrived is an online platform where you can invest in shares of rental homes and vacation rentals without the headaches of being a landlord.
Learn More
4. Refinance your mortgage Want to really lower your bills? Then it's time to take a closer look at your mortgage.
Thanks to the rock-bottom interest rates that arrived with the pandemic, more than 18 million homeowners have the potential to cut their monthly payments by around $300, says data firm Black Knight.
If you have a solid credit score and at least 20% home equity, you can refinance your home at record-low rates before they creep higher.
Rates can vary wildly from one lender to the next, so be sure to shop around and compare a minimum of five quotes to get the best rates.
5. Pad your emergency fund It's important to stay nimble in a crisis, and that means having cash on hand that you can use for anything.
Your rainy-day money can bail you out if you suffer a sudden layoff or an unexpected medical bill. There's no secret formula, but financial experts suggest saving enough to cover three to six months worth of regular expenses.
If you're having trouble budgeting, you can use a free app called Truebill to track and categorize your monthly expenses, making it easier to find places to cut.
Once you begin to build your emergency fund, stash it in a high-yield savings account. You'll have instant access when you need it, and in the meantime you'll earn much more interest than you would with a traditional savings account.
6. Guard your income against illness and injury We've had to think about our health a lot more than usual this year, but it's always deserved to be a part of any financial plan.
COVID-19 isn't the only thing that could stop you from working, and many Americans aren't covered for long-term disability through their employer.
Thankfully, there's a really affordable way to protect yourself and your family. For just pennies a day, you can get disability insurance so you don't lose all your income in case you can't work.
With help from a company called Breeze, you can get a quote in seconds and be covered in 15 minutes. It's just too easy and too important to ignore any longer.
7. Protect your family with life insurance It's not something people want to think about, but this is one of the big ones. Just imagine how hard it would be for your family without the money you bring home.
Your finances might seem precarious right now, but consider using a portion of what you do have to open a life insurance policy.
Term life insurance — which covers you for a set number of years — is way more affordable than you might think, and the payout to your family is always tax free. You can use the free service Quotacy to find the best price for coverage that fits your family's needs.
8. Talk to a professional You don't need to be wealthy to hire a financial adviser. Everyone could use a little help.
A certified financial planner, like those available online through Facet Wealth, will be able to customize a plan for you, whether you're just starting your family or enjoying retirement.
Start with a 30-minute call and see how an expert can help you guard your family's finances now and into the future.
Sponsored
Kiss Your Credit Card Debt Goodbye
Millions of Americans are struggling to crawl out of debt in the face of record-high interest rates. A personal loan offers lower interest rates and fixed payments, making it a smart choice to consolidate high-interest credit card debt. It helps save money, simplifies payments, and accelerates debt payoff. Credible is a free online service that shows you the best lending options to pay off your credit card debt fast — and save a ton in interest.