Meanwhile, their credit scores steadily dropped. For nearly 10 years, Jerry simply didn't check his. "Frankly, with the experiences we have gone through, I was embarrassed to even check," he says.
Finally, in 2017, after they were approved for a mortgage modification, he took a look — it was around 500. For context, the VantageScore model considers a score below 549 "very poor."
That's when Jerry Morgan signed up for Credit Sesame. It took 90 seconds, and he immediately got access to personalized advice that'd help him improve his score.
Within six months, he his score increased nearly 120 points.
How Jerry gave his credit score a 120-point boost in 6 months
Once Jerry felt as though he was on steady ground again, he gained the courage to check his score through Credit Sesame.
He was surprised he didn't feel immediately overwhelmed when he logged in. No, his credit score wasn't great, but Credit Sesame gave him a very clear breakdown of what he needed to do to increase his score.
In fact, it graded Jerry on factors that affected his credit score — A though F, just like a report card. Using this insight, he could see his credit utilization rate was too high, for example. But Credit Sesame didn't stop there: It gave him advice on how to fix it.
He also bought a new car in 2017, and Credit Sesame showed him the new credit account actually helped improve his score. As long as he stayed on top of his payments, his credit score would continue to reap the benefits.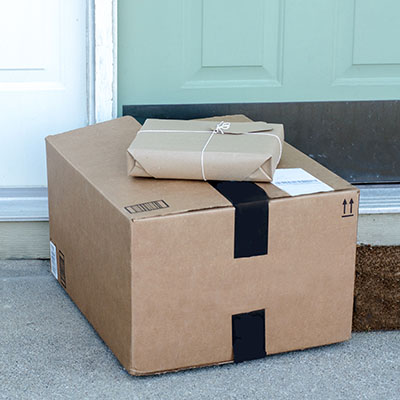 Moving forward after foreclosure and job loss
When we last spoke with Jerry, he didn't have a specific credit score goal in mind — he just wanted to continue to increase his financial well-being after being dealt a difficult hand.
"My score now stands at 620, which, it still has a ways to go, but it's headed in a much better direction," he said. "We will be continuing to follow Credit Sesame's suggestions."
Overall, he feels more financially savvy and confident now that he has a handle on his credit score.
If you're curious about your credit score — and want to received free personalized advice on how to improve it — sign up for Credit Sesame. It takes about 90 seconds, and you'll gain a wealth of knowledge.
This was originally published on The Penny Hoarder, which helps millions of readers worldwide earn and save money by sharing unique job opportunities, personal stories, freebies and more. The Inc. 5000 ranked The Penny Hoarder as the fastest-growing private media company in the U.S. in 2017.
Sponsored
Never overpay on Amazon again
Make sure to price-check online purchases with the help of Capital One Shopping. It's totally free to use and takes less than a minute to set up.
Last year the service saved its customers over $160 million, and with just a few clicks you can start saving, too.
Download Capital One Shopping today and stop paying more than you have to for the exact same stuff.