What is a good credit score to buy a car?
Lenders start to relax and offer better interest rates once you raise your score above 600. If you don't know your current credit score, you can check it online for free.
For the best auto loan rates possible, you should aim for a score of 720 or higher.
This might seem doable for some. For others, it may be out of reach.
If 720 feels light-years away, you may take comfort knowing that most car buyers do not quite fall into this category.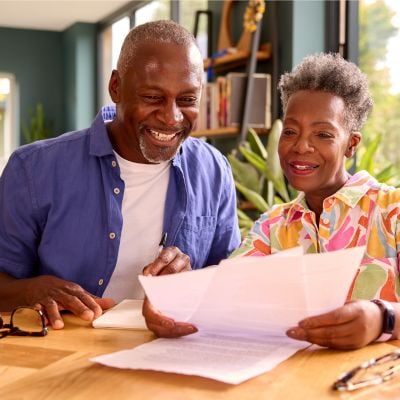 Having a single loan to pay off makes it easier to manage your payments, and you can often get a better interest rate than what you might be paying on credit cards and car loans.
Credible is an online marketplace offering personalized loan options based on your unique financial situation.
When you consolidate your debt with a personal loan through Credible, you can roll your payments into one monthly installment. Find a lower interest rate and pay down your debt faster with Credible today.
Find your rate
What is the average credit score to buy a car?
While following the crowd is not always the wisest financial decision, it can be useful to see where you stand compared to other car buyers.
A 2022 report from credit bureau Experian reveals the average score for used and new car loans to be 678 and 738, respectively.
That means the average buyer of a used car does not qualify for the best interest rates, while new car buyers barely qualify.
How your credit score affects buying a car
While some lenders may deny you based on your credit score, rest assured, other lenders will be happy to give you a loan — at least for the right price.
The riskier you are as a borrower, the more interest you'll pay.
Not only that, but you'll also have to jump through more hoops to be approved (as you'll see shortly).
It's best to avoid this if possible, and to do that, you'll need to make yourself less risky to lenders.
More: Estimate your monthly payment with a car loan calculator
Here's an idea of what interest rates you could expect based on your credit score:
How your score affects your rate

| Credit score | Average used car rate | Average new car rate |
| --- | --- | --- |
| ≤ 579 | 20.43% | 12.84% |
| 580 - 619 | 16.85% | 9.75% |
| 620 - 659 | 10.33% | 6.57% |
| 660 - 719 | 5.53% | 4.03% |
| ≥ 720 | 3.68% | 2.96% |
Source: Experian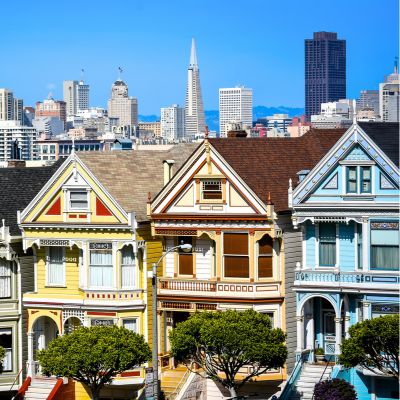 Believe it or not, you don't need millions, or even hundreds of thousands to invest in real estate. Arrived is an online platform where you can invest in shares of rental homes and vacation rentals without the headaches of being a landlord.
Learn More
What if my credit score is lower than 700?
You can still get a car loan with a score lower than 700. In fact, almost 16% of car buyers have scores under 600, according to data from Experian.
That said, you will certainly need to jump through more hoops.
Explain your low credit score to a lender
Your auto loan lender will likely grill you about the negative marks on your credit report.
This may seem intimidating, but it's actually an opportunity to plead your case.
Frame your explanation in a way that shows that:
You've learned from your mistakes.
You are working hard to fix them.
They won't happen again.
You can also use this opportunity to highlight any positive aspects of your credit report.
Consider a co-signer
If you have poor credit, you can increase your odds of approval (and even get better rates) by recruiting a co-signer.
A co-signer lessens the lender's risk — if you fail to repay your loan, your co-signer will be responsible.
That said, this can be a big favor to ask. Co-signers are putting their necks on the line for you, and if you screw up, you could damage their finances (and potentially your relationship).
Lastly, remember that not all dealers are created equal. Some are more accommodating than others, so if one denies you, move on to the next.
Tips to improve your credit score
Instead of using a co-signer or accepting outrageous interest rates, you're often better off taking the time to build your credit score.
Your wallet will thank you for it.
Here are a few credit-boosting tips to get you started.
Get your credit score for free
The first step to building your score is knowing where you currently stand. Here's how to check your credit score for free.
Keep in mind that your auto lender may check your score using a slightly different scoring model that puts a heavier emphasis on your past auto-loan payment history.
You can purchase this special report for yourself, but it's not necessary. As long as you improve your base credit score, you'll start qualifying for better rates.
Use a secured credit card
Using credit cards to build up a reliable payment history is one of the easiest ways to build your credit score. The problem is, if you have poor credit, it can be difficult to be approved for a credit card in the first place.
That's where secured credit cards come in. They are designed to help riskier borrowers "prove themselves" and build credit. The catch is you'll have to provide a cash security deposit that your card issuer will take if you don't pay your bills.
If that doesn't sound like a good deal, a few credit card companies will look past a poor score and instead focus on your income and spending based on your bank history. That way you can start building your credit without putting up collateral.
A car loan will also help your score
It's worth noting that once you are finally approved for a car loan, you can leverage it to build your score even more.
The biggest influence on your credit score is your payment history. When you make your car payment on time every month, your lender will report it to the three major credit bureaus (so don't be late!).
Car loans also boost your score by helping with your credit mix. If the only type of credit you currently have is credit cards (i.e. revolving credit), adding an installment loan will help improve your score.
As you continue to strengthen your credit, it may make sense to refinance your auto loan in the future when you qualify for better rates.
Alternative: Wait to buy a car
Waiting to take out an auto loan allows you to:
Hunt for better deals and discounts.
Spend time building your credit score.
Build up a solid history of on-time bill payments.
Save more money for a down payment.
All of these actions will help you secure a more affordable loan.
While you are waiting, avoid applying for any other forms of credit. If hard inquiries are made on your account, your score will take a temporary hit.
Lastly, when the day finally comes to buy your ride, go for a used car, keep the financing term to a maximum of four years, and put down as big of a down payment as possible (shoot for 25% or more).
Doing so will minimize your interest payments and help you avoid negative equity (owing more than the car is worth).
Requirements to get an auto loan
There are two main ways to get an auto loan.
Preapproval by bank or auto lender: Similar to a mortgage preapproval, this method gives you an idea of what type of auto loan you qualify for before ever stepping onto the car lot.
Your dealer's partner lenders: This allows you to conveniently take care of everything at the car lot but may end up being more expensive.
Regardless of which route you take, you'll need to gather some paperwork to submit with your application.
Documents
The paperwork required for a loan application varies from lender to lender, but often includes:
Proof of identity: Driver's license, passport or other government-issued I.D.
Proof of income and employment: Pay stubs, bank statements, W-2, tax returns.
Proof of residence: If you recently moved, you can use a utility bill, bank statement, etc. Otherwise, your driver's license usually works.
Vehicle info: If buying from a private seller or working with a lender directly, you'll need a purchase agreement stating the purchase price, VIN (vehicle identification number), year, make and model.
Proof of auto insurance: To drive off the lot, you'll need coverage that meets your state's requirements. Remember to shop around — those who don't can end up overpaying by $1,000 a year or more.
To avoid a wasted trip, call your lender (or dealer) ahead of time to make sure you have everything.
Sponsored
This Company Will Help Nearly Anyone Get Rid of Credit Card Debt
Do you feel like paying off your credit card is a constant grind, with no end in sight? You're not alone. A personal loan offers lower interest rates and fixed payments, making it a smart choice to consolidate high-interest credit card debt. It helps save money, simplifies payments, and accelerates debt payoff.
Credible is a free online service that shows you the best lending options to pay off your credit card debt fast — and save a ton in interest.