The likely new date for Prime Day
Leaked emails revealed that Amazon's Prime Day would indeed be delayed from this month, and the company confirmed the rumors in a statement this week.
"This year we'll be holding Prime Day later than usual, while ensuring the safety of our employees and supporting our customers and selling partners," the company said.
While an official new date has not been announced for the annual shop-a-thon, Amazon has told its third-party sellers to mark Oct. 5 on their calendars as a placeholder date, according to multiple media reports.
The rescheduling gives shoppers more time to get ready, maybe by stockpiling Amazon gift cards. You might earn them by joining a rewards program that offers you gift cards just for shopping, answering survey questions and watching videos.
And if you're feeling the bargain bug right now and don't want to hold back on your web shopping, there are browser extensions that help you save every time you buy online — so you don't have to wait until Prime Day.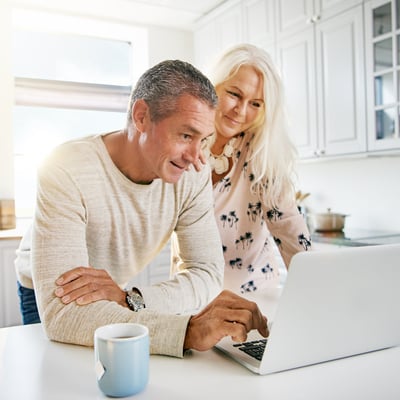 Are you confident in your retirement savings? Get advice on your investment portfolio from a certified professional through Datalign. It only takes 3 minutes to connect with an advisor who puts you first.
Get Started
Reasons for the holdup
While the pandemic has forced people to spend a lot of time at home, and limit their in-person shopping, e-commerce options like Amazon have been very busy picking up the slack.
In March, a blog post from Amazon warned customers of "delivery promises being longer than usual" because of the boost in its business; the company decided to focus on providing essential goods.
The rising cases of the virus in the U.S. continue to threaten Amazon's logistics, and the e-tailer has faced criticism for the conditions its employees have been working under.
In light of the strains, the Prime Day delay is a "smart move," Amazon customer Jamie Hawley wrote, on Twitter. "Since COVID the shipping delays have been crazy. It's easy to see that the Amazon infrastructure is under pressure. No need to further stress an already stressed workforce."
Amazon said in its statement this week that it would be "sharing more details soon" about the Prime Day makeup date.
Sponsored
What are your spending habits?
When you know where your money is going, you can make better financial decisions.
With Rocket Money, get a breakdown of your spending to see exactly where your money is going. Manage subscriptions, lower your bills and put your savings on autopilot.
Managing money just got easier with the Rocket Money app.