1. Make a $1,000 emergency fund
The Xaviers started off with building their emergency fund. It's important to have some cash tucked away in case of an unexpected expense, like car repairs or a big medical bill, and Ramsey recommends beginning with $1,000.
You could stash funds aside in a regular savings account, or consider a high-yield savings vehicle with a higher interest rate.
Of course, Ramsey now admits $1,000 isn't going to be enough to float you for long. You'll need to boost your fund eventually, but $1,000 should be enough to get you through an unexpected emergency without having to reach for your credit card and digging yourself deeper into debt.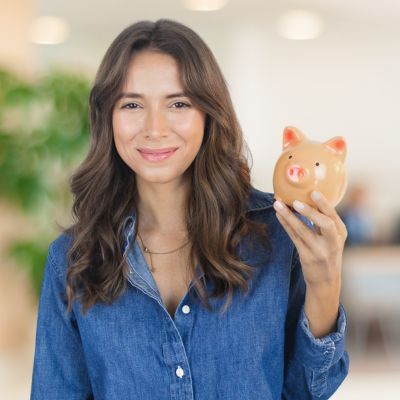 Don't let your money idle in low-interest accounts! Savvy savers are earning up to 10x more interest by keeping their hard-earned cash in a high-yield savings account. Find some of the best options here.
Get Started
2. Pay off all your debt (except the house) using the snowball method
The debt snowball method is a repayment strategy where you pay off your smallest debt first and work your way up.
The Xaviers listed all their debts in order of smallest to largest — excluding their mortgage — and paid off their account with the lowest balance first, while making minimum payments on their other bills.
To help with their debt repayment plan, the couple also made a budget — and most importantly, they followed it.
"We were really strict," Anthony said. "We didn't go out to eat, we were on a clothing budget, we were on a gas budget."
This also motivated them to find other streams of income, like doing SEO work on the side and selling paper flowers on Etsy.
Dave Ramsey's other baby steps
Although the Xaviers didn't detail Ramsey's other baby steps for building wealth in their video, here are the remaining five:
Sponsored
Kiss Your Credit Card Debt Goodbye
Millions of Americans are struggling to crawl out of debt in the face of record-high interest rates. A personal loan offers lower interest rates and fixed payments, making it a smart choice to consolidate high-interest credit card debt. It helps save money, simplifies payments, and accelerates debt payoff. Credible is a free online service that shows you the best lending options to pay off your credit card debt fast — and save a ton in interest.