1. Cuddle buddies Everyone enjoys a good cuddle from time to time, especially on those lonely nights. The Cuddlist, a website that lets you book a cuddle therapy session, recognizes that some days you need professional comfort.
Using a website to find someone to cuddle you might seem silly, but cuddling is said to have many positive health benefits, such as reducing stress and lowering blood pressure.
If you need a Cuddlist, be prepared to pay. Sessions are a minimum $60 per hour, though prices may vary depending on which Cuddlist you choose on the website.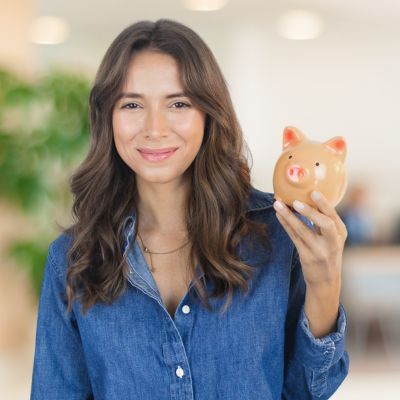 Don't let your money idle in low-interest accounts! Savvy savers are earning up to 10x more interest by keeping their hard-earned cash in a high-yield savings account. Find some of the best options here.
Get Started
2. Bridesmaids For many people, a wedding is a truly special day when you're surrounded by dozens of family members and friends. Sometimes you need one more.
A hired bridesmaid isn't a fake friend or stand-in but someone to help with last-minute details or act as extra emotional support. At least, that's the idea behind Bridesmaid for Hire.
On the website you can hire a professional bridesmaid, become a professional bridesmaid yourself or learn tips and tricks to starting a wedding business.
The prices for hiring a bridesmaid aren't listed on the company's website, but its wedding-helper packages — including pre-wedding phone sessions, coordination with vendors and wedding-day support — range from $1,750 to $2,950. (Weddings sure are expensive.)
One of the most convenient services is writing your maid-of-honor speech for you. Suddenly, you're no longer under pressure to find enough funny yet touching moments to fill an entire speech.
3. Exotic islands Remember a few years ago when Kim Kardashian rented a whole Bahamian island for Kanye West's birthday? Yes, we know it can be hard to keep track of all the crazy things they spend their money on.
Turns out you don't need to be a celebrity to rent an island; you just need to be obscenely rich. Dream Exotic Rentals lets you choose from a substantial number of islands for your luxury vacation.
By far, the most expensive getaway is Calivigny Island. This tropical island, situated just north of Venezuela, holds 25 bedrooms and 25 bathrooms and starts at a whopping $132,000 per night.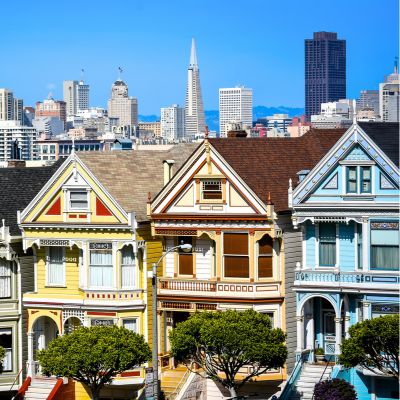 Believe it or not, you don't need millions, or even hundreds of thousands to invest in real estate. Arrived is an online platform where you can invest in shares of rental homes and vacation rentals without the headaches of being a landlord.
Learn More
4. Furniture It happens: You get caught up in a bidding war when buying a home, overpay for your mortgage and end up light on cash when it comes to actually furnishing the darn thing. (Consider using a service like Lending Tree to shop around for your loan next time.)
Or hey, maybe your tastes just change with the season?
A furniture rental company called Cort has a plethora of options to choose from so you can deck out your whole living space. It has thought of everything you might possibly need, down to accent furniture, electronics and housewares. You can rent each individual piece for as little as one month to over a year.
5. Chickens All the magazines make backyard chickens sound like so much fun — not to mention all of the free eggs you'll get for omelettes and baked goods. How do you know whether it's right for you?
Rent The Chicken is a website that lets you rent a coop and two to four hens for up to six months. If you fall in love with your feathered friends and not-technically-farm-fresh eggs, you can even adopt them.
Pricing depends on location, but rental packages range from around $600 to just over $1,000.
6. Friends It's a Saturday afternoon, and you want to talk about the latest episode of 90 Day Fiancé over lunch — but all your friends are nowhere to be found. Why derail your plans when you can pay someone to keep you company instead?.
The Rent a Friend website lets you choose a buddy for all kinds of activities, such as social events, hobbies or just hanging out. Narrow down your search by selecting age and gender, and for a minimum of $10 per hour you'll have a new friend in no time.
7. Line sitters We'd be horrified if we could tally up all the time we spend standing in line at the grocery store or stopped at a red light. So the next time you're in for a long wait — say, for the newest phone or a special sale — consider renting a line sitter instead.
Same Ole Line Dudes lets you say goodbye to wasted time and hello to instant access.
You have to book a minimum of two hours, but your options extend all the way up to 24 hours at a cost of $485. The line dudes will stand and wait for restaurants, retail sales and concert or sporting events, though sadly they're available only in New York City.
8. Paparazzi In her song "Paparazzi," Lady Gaga sings about a sometimes sad obsession with fame and the cameras. If you only want a small taste, Famous For a Day will let you hire actors to pretend to be paparazzi.
You get your pick of three packages, from $549 to $2,999. They include a minimum of four paparazzi, range from 30 minutes to two hours in length and include copies of your photos. If you're feeling extra glamorous, you can even have a bodyguard, publicist and limousine service show up.
9. Crowds If a single line sitter or a few paparazzi isn't enough, you can also rent an entire crowd to show up at protests, rallies and corporate events. Crowds on Demand launched in 2012, offering paid actors to help fill up space.
The website doesn't have pricing readily available, but you can request a quote.
Such services aren't without controversy. In 2015, one U.S. presidential candidate's campaign denied allegations that it paid a company to provide a crowd of artificial supporters.
10. Movie theaters Movie theaters have been around for more than 100 years, but they've been facing increasing competition from services like Netflix and other forms of entertainment.
So some companies, such as Landmark Cinemas, have found a new way to earn revenue: hosting private screenings for corporate events and school outings. Others let you rent for parties, including video game competitions on the big screen.
Pricing isn't listed on Landmark's website, but it's available upon request.
11. Funeral casket Planning a funeral can be an exhausting ordeal, emotionally and financially. The Federal Trade Commission notes that the average casket costs $2,000. The fanciest mahogany or bronze caskets cost up to $10,000.
That's why funeral homes, such as Affordable Funeral Supply, give you the option to rent a casket for as little as $1,000. The deceased won't be buried in the rental casket; it's just a stand-in for the funeral.
It seems like a great way to save a lot of money. Just be courteous and discuss it with your loved one while you're still able.
12. Baby products It's no secret that raising a baby is a huge expense, much of it coming from baby gear. Renting products such as cribs, strollers, high chairs and toys could save you a bundle if you want to test out an expensive product or see whether your baby likes a certain technicolor unicorn.
After all, the kid isn't going to use it that long.
A company called Baby's Away serves 34 states and offers all the gear you could possibly need — everything from humidifiers to tiny beach tents to bottle warmers. There's a minimum rental price of $40.
Sponsored
Kiss Your Credit Card Debt Goodbye
Millions of Americans are struggling to crawl out of debt in the face of record-high interest rates. A personal loan offers lower interest rates and fixed payments, making it a smart choice to consolidate high-interest credit card debt. It helps save money, simplifies payments, and accelerates debt payoff. Credible is a free online service that shows you the best lending options to pay off your credit card debt fast — and save a ton in interest.