1. Score savings with Ikea Family Don't be fooled by the name. You can sign up for a Family membership even if you're single.
You don't pay any monthly or annual fees for this loyalty program, but you do get access to some pretty sweet rewards and deals. Ikea Family gets you discounts on a range of furniture, so just check the offers page online or keep a look-out in the store for markdowns for members.
The program also includes free access to workshops and events, so you can get more inspiration on how to upgrade your home.
Kiss Your Credit Card Debt Goodbye
Having a single loan to pay off makes it easier to manage your payments, and you can often get a better interest rate than what you might be paying on credit cards and car loans.
Fiona is an online marketplace offering personalized loan options based on your unique financial situation.
When you consolidate your debt with a personal loan, you can roll your payments into one monthly installment. Find a lower interest rate and pay down your debt faster today.
Get Started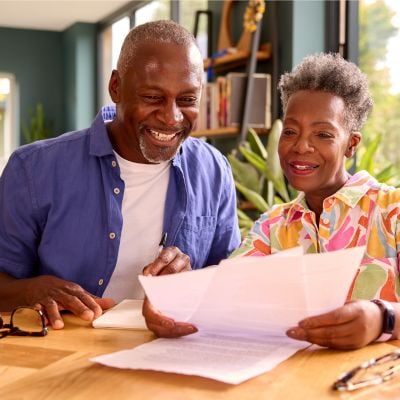 2. Check the As-Is section on certain days Ikea's clearance section is a trove of discounted treasures, including seasonal items, floor samples and customer returns. Some furniture may even be assembled for you already, so you get to skip the hassle of building it yourself.
Mondays are the best time to visit since most people do their returns on weekends, according to Lindsay Weekes, staff editor for Brad's Deals, in an interview with CNBC Make It.
Weekes said items in the "As-Is" section can be up to 50% off, but are typically discounted by about 15%. She added that most locations offer an extra 10% off on Wednesdays.
3. Ask for a price adjustment With a free Ikea Family membership, you get a 90-day price protection benefit.
What does that mean? Well, if you find out that an item you bought at full price later went on sale (within 90 days of your purchase), you can get reimbursed for the difference.
Just bring in your receipt and ask for a price adjustment.
Stop overpaying for home insurance
Home insurance is an essential expense – one that can often be pricey. You can lower your monthly recurring expenses by finding a more economical alternative for home insurance.
SmartFinancial can help you do just that. SmartFinancial's online marketplace of vetted home insurance providers allows you to quickly shop around for rates from the country's top insurance companies, and ensure you're paying the lowest price possible for your home insurance.
Explore better rates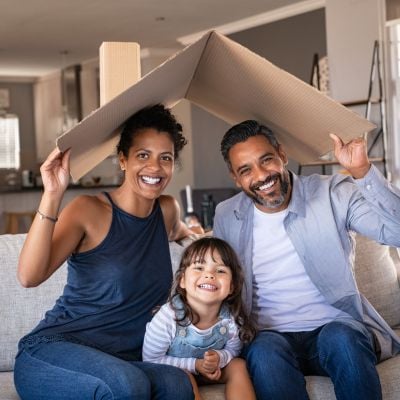 4. Grab a coupon when you're moving Moving to a new home can tax your mental energy and your wallet. But if you sign up for Ikea's New Mover program, you'll get a bunch of reminders to keep you on track and a little help furnishing the space.
The program is a series of emails that hold helpful calendar alerts, checklists and moving advice, not to mention a $25 coupon.
Keep in mind that you can only use it once per year toward a single transaction of $250 or more and it can't be combined with other offers.
5. Look out for yellow tags Keep an eye out for yellow tags when you're wandering the store. At Ikea, this system is used to flag last-chance sales items.
Janice Simonsen, an Ikea spokesperson, told Good Housekeeping that the discount varies as it's set by the local store, but items typically go for 15% to 50% off.
Be sure to act fast, as these items are either being discontinued or they're the last products in a limited edition collection.
More: "Scan receipts from your shopping trips and get rewarded with Fetch
6. Return items a year later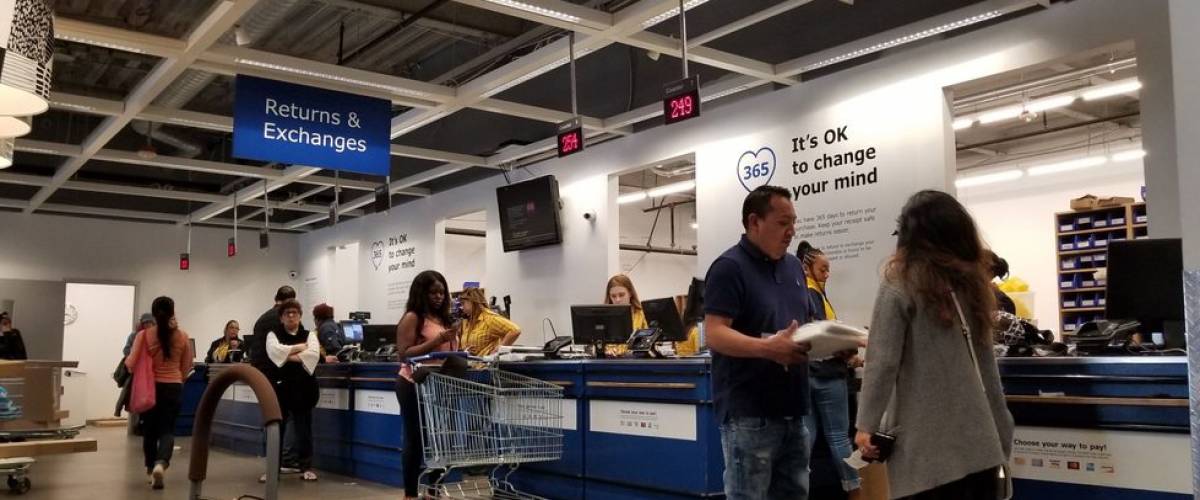 Yes, you read that right. Ikea has a 365-day return policy. That's almost as good as Costco.
As long as the item isn't damaged and you've held on to your receipt, you can return it within a year of your purchase. (Though if you open the product, you only have 180 days.)
You can even exchange one mattress for another, within the same timeframe, although you're not allowed to do this more than once a year.
7. Take a shortcut through the maze It's easy to get pulled in by the endless parade of fancy showrooms — that's by design — but if you're in a rush, you can take a shortcut.
Former employees told MentalFloss that stores have a number of secret routes through the maze, both for safety and stocking reasons. They often take the form of unmarked doors, but if they don't say "Employees Only," they're fair game for shoppers.
Some shortcuts are marked on the map, while others aren't, so you may have to ask an employee to find the quickest way through.
8. Save big with Kitchen Events Planning to redesign your kitchen? You may want to wait for the next Kitchen Event to roll around so you can maximize your money.
Ikea holds a few kitchen sales in a typical year. Instead of a straight discount, you get a gift card worth 10% to 20% of your purchase of $2,000 or more. That's hundreds of dollars just for shopping at the right time.
Check online or sign up for email alerts to find out when the next event is happening at your store, since product shortages have affected the frequency of sales in the past.
9. Pre-order for pickup If you want to skip the hassle of shopping in store, try Ikea's Click & Collect service.
You can shop online, then pick up your items in store for free (except in a handful of locations, where the service costs $5 for items under $49).
Bear in mind that wIth COVID-19 complicating things, Ikea currently requires you to pick up your order on the scheduled date. If you miss the window, your order gets cancelled and you're refunded for the purchase.
10. Get deals on meals Everyone knows the food is worth it, but you might not be aware that Ikea Family members can get some exclusive deals, too.
Just scope out the cafeteria menu display for discounts and combos for cardholders.
And don't forget to pick up some snacks at the bistro on your way out. Ikea typically offers hot dogs and frozen yogurt for a dollar each, depending on the location.
More: Compare the best cash-back credit cards
11. Find your spare parts in one place Let's be honest. We've all lost a couple screws or an Allen key while assembling a Billy bookcase.
The good news is that you can find your missing bits and pieces all in one place. The "Spare Parts" bins at the Returns/Exchanges section should have everything you need.
However, if it wasn't your fault this time and your package was actually missing a few pieces, just call or email Ikea with your receipt information. They'll deliver the missing parts to your door.
12. Bring your own bags Loading up on knickknacks, towels and candles? You're probably going to need bags to carry them home.
Ikea doesn't provide free plastic bags at checkout, so make a note to bring your own reusable ones with you.
Otherwise, you'll be paying extra for the big blue and yellow totes.
13. Get a free cup of coffee or tea A shopping trip to Ikea can take up the better part of your day, especially if you're taking the time to peruse the whole store.
And even if that's not the plan, Ikea has a way of convincing you to stick around. You'll want to stock up on caffeine before you start.
If you're a Family member, you can grab a cup of coffee or tea for free with every visit. Just swipe your Ikea Family card at the restaurant register.
14. Drop the kids off at Småland Ikea may be a playroom for adults, but kids get tired of long shopping excursions when you're not buying anything for them.
Drop them off for an hour of free daycare at Småland, where they can enjoy some coloring activities, watch TV or play in the ball pit. Family members get an extra half hour, as well.
Småland may still be closed for the pandemic at your local store — be sure to check first — but when available we'd definitely recommend taking advantage.
15. Start at the exit, not the entrance If you're in a rush and know what you need, just start at the exit.
The warehouse area near the checkout is where you pick up your items, anyway, so it makes sense to skip the showrooms when you know what you're looking for.
And for those prone to impulse buys, you'll be doing yourself a favor by avoiding the trap that is the winding showroom.
16. Test your designs with the Ikea Place app Not everyone knows that Ikea offers its own app — a few, in fact.
The basic Ikea Store app lets you shop online and notifies you about special events and offers. You can browse products, check whether items are in stock and find out which stores carry the stuff you need.
Meanwhile, the lesser-known Ikea Place app offers some cost-saving virtual reality tech.
Just select an item and hold your screen up to the area in your room where you're planning to place it. You can see for yourself whether that Malm bed you've had your eye on is actually going to look good, or whether you should skip the purchase.
17. Get free shipping by buying on Amazon Here's a shopping hack that doesn't require you to buy from Ikea at all.
You can find plenty of Ikea darlings while browsing through Amazon, and get that free two-day shipping with a Prime membership. Buying through third-party sellers will allow you to dodge Ikea's infamous delivery fees.
But keep an eye on the price tag. Some sellers will jack up their prices to take advantage of people without an Ikea nearby, so compare with the Ikea website and see whether the cheaper shipping is worth it.
Sponsored
Follow These Steps if you Want to Retire Early
Secure your financial future with a tailored plan to maximize investments, navigate taxes, and retire comfortably.
Zoe Financial is an online platform that can match you with a network of vetted fiduciary advisors who are evaluated based on their credentials, education, experience, and pricing. The best part? - there is no fee to find an advisor.