Cost to demolish a house
The average cost to demo a house is $18,000, according to HomeAdvisor. Depending on certain factors, the cost could be as low as $3,000 or as much as $25,000.
What you'll pay depends on the size of your home, any safety factors the contractor faces, and the labor costs in your area.
When seeking estimates for the demolition job, you should have these details handy:
Total square feet of the house.
The home's building materials.
Your plans for the land after demolition.
Most demolition professionals charge by the square foot, which is why this is an important figure to know.
The average cost to demolish a house ranges from $2 to $17 per square foot. Most homeowners will pay between $4 and $15.
More: Survey: Home renovation regrets and costs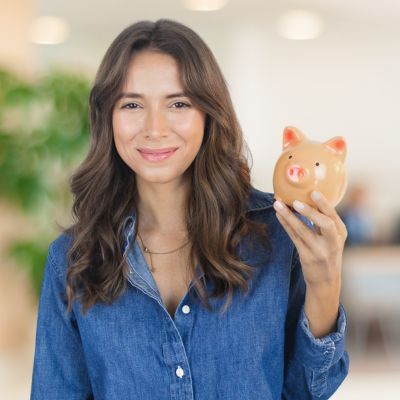 Don't let your money idle in low-interest accounts! Savvy savers are earning up to 10x more interest by keeping their hard-earned cash in a high-yield savings account. Find some of the best options here.
Get Started
Factors affecting the cost of a home demolition
Size. The cost of your project depends on the building's size and type as well as whether it has additions or was built with toxic materials such as asbestos or mold, which need to be dealt with first. Other factors include which permits or inspections are required and how much waste will need to be cleared.
Location. Demolition prices also vary by region. If you live in a rural area, the complete teardown of a 1,500-square-foot home may cost $3,000. But if you live in a densely populated area, it may cost $18,000.
Labor. The cost of labor also depends on your location and will significantly influence how much you'll pay. Labor expenses can cause your demolition costs to fluctuate between $4 to $15 per square foot. So returning to the hypothetical 1,500-square-foot home, you'd be looking at a range of $6,000 to $22,500.
Extent. A more extensive demolition will add to your expenses. If you are including the home's foundation or basement, you may find your bill closer to $25,000.
Machinery. The final element that will determine your cost is whether your professional will need heavy machinery to carry out the job.
Plans for the site after demolition
Rebuilding an entire house can sometimes cost more than buying a new one. On average, homeowners in the U.S. spend $170,000 to $485,000 to rebuild.
One way to reduce costs would be to consult an architect before you proceed with demolition. An architect can work with your demolition contractor to identify any parts of the existing structure, such as plumbing, wiring or ventilation, that might be saved or set aside for your new home.
On average, hiring an architect costs about $5,300. But if you can manage to save that amount by salvaging existing parts of the home, it might be worth it.
Work permits
You should find out which permits and inspections you'll need. The average cost ranges from $50 to $100.
But cities and counties sometimes have their own rules. You might need a separate permit to tear down a barn or shed, for example, in addition to the house.
Ideally, your contractor will manage the permit process, but you should know how much it will cost.
Disposal and cleanup
Once your home has been demolished, someone needs to deal with the pile of rubble. Your contractor may or may not handle the cleanup and disposal.
If it's not included in your contractor's services, the cost is generally $300 to $1,800.
Either way, your contractor should let you know whether cleanup is your responsibility.
If you're on your own, expect to pay a debris removal service about $400 to $800 per truckload of waste.
Hazardous materials
Asbestos, a naturally occurring, fire-resistant substance, was used as a building material until the 1970s. It can lead to serious health complications if you inhale its dusty particles.
Many homes built before the 1980s contain asbestos and require special treatment before they can be torn down. Removal can add about $2,000 to your demolition bill.
Your contractor will have to follow strict guidelines set by the Environmental Protection Agency (EPA) to extract and dispose of asbestos properly. If you plan to help out with the demolition, know that this project should be handled only by a trained professional.
What about partial demolitions?
If parts of your home are serviceable, you can opt for a partial demolition.
You should expect to pay upward of $24,000 to prepare your home for a major remodel. While that cost may seem high, remember: Rebuilding is much more expensive than renovating. Additionally, this expense can often provide a tax writeoff. Ask your hired professional whether your project is eligible for it.
Here's what you can expect to pay for some common partial demolitions.
Garage
Depending on whether it is detached or attached, a garage will cost $2,000 to $9,000 to be demolished, on average.
Among the possible strategies and complications:
Tearing down drywall but keeping inner frames.
Removing some walls completely but maintaining part of the original building.
Cutting into walls or the ceiling to access or install wiring.
Managing electrical or plumbing lines.
Chimney
Faulty chimneys can be extremely dangerous. Structural issues should be dealt with promptly.
The cost of removing a chimney averages between $4,000 and $10,000. The amount depends on whether the chimney extends into your basement or whether it's bolted onto or built into your home's structure.
Removal of a chimney sometimes results in damage to the roof, so be prepared for additional costs relating to that.
Shed or barn
It may seem like a fairly easy task to tear down a shed or barn, but a number of factors can add to the expense. As we mentioned before, the structure may require its own demolition permit. And depending on the size and building materials, the project can be trickier than it appears.
Professionals generally charge by the hour for this type of project. Expect to pay $50 to $100 an hour. In addition to materials and size, other factors include ease of access and how much debris will need to be cleared after.
Roof
Replacing a roof can be a nightmare; even so, it comes around every 15 to 25 years. Demolishing and reconstructing a roof costs on average $4 to $5 per square foot, in addition to $45 or more per hour for labor.
If you're demolishing the entire roof, or it is hard to access, complicated or ultra-steep, the project will take longer, resulting in higher labor costs.
Foundation
Removal of a foundation costs on average $1,000 to $1,500. In contrast, repairs can run $5,000 to $7,000. But while it sounds like you may come out ahead with removal, if you're planning to rebuild, your costs will continue.
First, you'll need to grade the site (flatten the land) before another foundation can be laid. Grading costs $500 to $7,700. Then building a new foundation costs about $8,500.
Interior walls or ceilings
Whether you need to address health and safety concerns such as mold or lead paint, or you just want to remodel underused or oddly shaped rooms, razing interior spaces costs on average $1,200 to $5,000.
Room addition
If your house is in otherwise good condition, removing a poorly constructed or failing addition may be a cost-effective approach. This type of project generally costs about $50 to $100 per hour for labor.
Decks
If your ground-floor deck is unsound or failing, the safest option will be to demolish it and rebuild. Partial deck deconstruction generally runs about $30 per square foot.
An elevated deck may cost a little more. Expect to pay closer to $45 to $50 per square foot for elevated deck projects.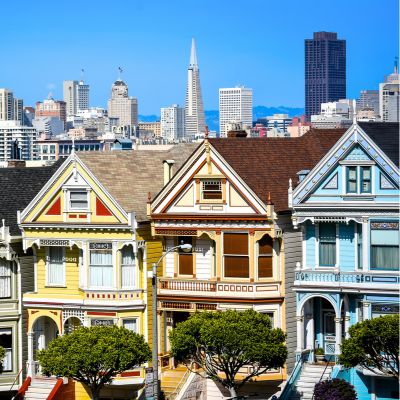 Believe it or not, you don't need millions, or even hundreds of thousands to invest in real estate. Arrived is an online platform where you can invest in shares of rental homes and vacation rentals without the headaches of being a landlord.
Learn More
Site preparation costs and considerations Before a home can be demolished you must ensure the gas, water and electricity have been turned off before work starts. If you're knocking down the entire structure, the lines need to be disconnected.
Even if you're just knocking down a few walls, your utilities should be shut off so your contractor can remove, reroute or replace any plumbing, HVAC units or water and electricity lines.
You'll also have to hire an electrician, and they typically charge about $50 to $100 an hour. It will add to the overall expense of your project, but not only is it worth it for the sake of safety, it may also be required by local building codes.
Some municipalities require you to hire a professional plumber to disconnect from the sanitary sewer and water systems. To find out if you live in one of those municipalities, call your local building department.
Another important investment is safety gear. All construction areas should be taped off and clearly marked. Outdoor areas should be lit with floodlights if work is taking place in the evening.
If you're personally helping out with the demolition, you'll need your own safety gear, including protective clothing, work gloves and boots, goggles and a hardhat. If you're planning to climb up to the roof, you'll also need fall-protection gear.
Before and after a teardown, fabric mats or cardboard should be used to indicate safe walkways so workers can avoid hazards.
A professional contractor should supply and install site preparation materials, but be sure to confirm whether that will be the case on your site.
Demolition vs. deconstruction
A demolition crew will set out to remove the structure with only safety and efficiency in mind. Deconstruction, on the other hand, involves the salvaging of as many reusable materials and structural elements as possible.
Once everything that can be reused has been removed, the home will be leveled. With a deconstruction project, the foundation will generally remain, since it can't be reused. Generally, you'll be responsible for getting rid of it yourself.
Select materials can be saved for reuse or be recycled, which helps reduce the negative environmental impacts of tearing down a home.
You can also recoup some of your costs either by selling recovered parts for a profit or claiming up to $30,000 to $45,000 in a tax write-off.
Factors affecting the cost of rebuilding a house
While plenty of planning is needed for a demolition, the expenses start to add up once you enter the rebuilding phase.
The exact cost of a home remodel depends on a few factors:
The size and scope of the project.
Where your home is located and how accessible it is.
Your contractor's rate and labor costs.
Your remodeled home's features and the materials you select.
Homeowners tend to underestimate renovation costs, so be sure to add some cushion to your budget.
Even if you've done plenty of research and you've been realistic about your budget, bigger renovation projects tend to uncover hidden problems.
For example, your contractor may be tearing down walls to create an open-concept space only to find mold, leaky pipes, water damage, faulty wiring or a cracked foundation.
While these issues can add to the expense, finding them is not necessarily a bad thing. Black mold and damaged wiring can be life-threatening, after all.
Your family's wellness is always worth any additional costs.
Sponsored
Streamline your debt repayment
Having a single loan to pay off makes it easier to manage your payments, and you can often get a better interest rate than what you might be paying on credit cards and car loans.
Credible is an online marketplace offering personalized loan options based on your unique financial situation.
When you consolidate your debt with a personal loan through Credible, you can roll your payments into one monthly installment. Find a lower interest rate and pay down your debt faster with Credible today.