Breaking down the average cost of finishing a basement The average cost to finish a 400 to 1,500 square foot basement is $18,400, according to HomeAdvisor. But depending on the size of your space and what you choose to do with it, projects can range from $2,800 all the way up to $34,000.
If you want to turn your basement into a separate apartment, that could cost you around $61,000.
When you break down the average costs even further, you're looking at paying about $15 per square foot. But the range here is wide; your costs per square foot could vary from $7 to $23. It all depends on your contractor's rate, the materials you choose and your goals for the space.
So what drives up the cost of these projects? Waterproofing generally accounts for a big percentage of your budget, coming in at $4,500, on average. Installing just a sump pump to protect from floods can cost $1,200.
And both lighting and flooring each can cost close to $3,000. Framing, drywall, insulation, electrical and paint each come in at an average of $1,325 to $1,800.
You'll also need building permits for your project, which can add to the cost. On average, the permits will run you about $1,350, depending on where you live and how extensive your project is. That figure usually includes inspection fees.
Permits are not a cost you can skimp out on: If you don't get the proper permits, you could risk getting a stop work order or being charged additional fees once you do apply for a permit.
And if you ever file an insurance claim and can't produce the permits, your insurance company may deny your claim. Not having permits can even impact your home's resale value.
When you're budgeting for your project, don't forget to factor in labor costs. General contractors will generally include their labor rate in the total instead of charging by the hour; the work typically will account for 10% to 25% of the project's cost.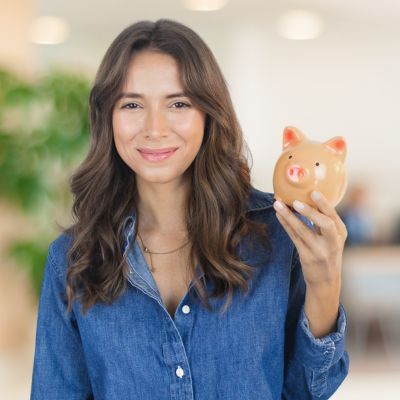 Don't let your money idle in low-interest accounts! Savvy savers are earning up to 10x more interest by keeping their hard-earned cash in a high-yield savings account. Find some of the best options here.
Get Started
Guide: How to carry out a basement finishing project
So now that you have an idea of how much it will cost to take on a basement finishing project, you may be wondering where to start.
Assess your needs Spend some time thinking about what you ideally want to use your basement space for once the project is done. Are you looking for a playroom for the kids? An informal family room? Or maybe you want a separate basement apartment to generate a little more income.
What you ultimately want to use the space for will end up having a big impact on how extensive and expensive your basement renovation will be.
Check out your neighborhood
What have your neighbors done with their basements? If you have a number of refinished basements in your neighborhood, it may not give you much of an edge in the real estate market. Keep that in mind if your motivations are simply to increase your home's value — you may be better served by focusing your efforts on a different area of your house.
Set a budget Take a little tour of your basement and jot down all the things you want done. Once you've got your list, and an idea of how much money you can afford to allocate to this project, talk to a contractor.
A contractor can help you evaluate how much of your list you can get done with the money you have for the project. Depending on how deep your pockets are, you may have to let a few features go.
And unless you plan to stay in your home for another several years, you'll want to keep your budget reasonable compared to your home's value, to avoid eating into the return on your investment.
Set an ROI goal
Again, the average basement finishing project can grant you up to a 75% return on your investment. While a finished basement doesn't typically add square footage on a home appraisal, homebuyers will typically be more drawn to homes with finished basements.
And especially if the project was completed recently, buyers may even increase their offers.
Hire the right contractor This is crucial. We've all heard the horror stories of contractors leaving customers in the lurch. Some HGTV stars have made careers out of rectifying those injustices.
Spend a little time researching the contractors in your area: Check out their online reviews, ask for referrals and refer to your state consumer protection agency or Better Business Bureau to make sure they're legitimate.
And when you're looking at contractors, make sure you get a few quotes (at least three) so you can compare and contrast their rates to avoid overpaying.
How to save money on finishing a basement Maybe you blacked out when we said the average basement finishing project costs $18,400. Or maybe you immediately scrolled down to find the words "how to save money."
Yes, finishing a basement can be quite expensive.
But there are some straightforward ways to keep your costs down without sacrificing safety or resale value.
Keep it simple
Put down the Pinterest. A great way to cut back on costs is to go with standard materials rather than the expensive premium alternatives. And maybe you've pinned some rooms with wet bars or home theaters — but have you thought about the additional plumbing and electrical costs associated with those features?
And there's the matter of bathrooms. If you don't already have a bathroom set-up in your basement, cut that from your plans. Installing a basic 30- to 50-foot basement bathroom can cost you on average an additional $15,000 on the whole project.
Cutting back on all these "nice to haves" can help you focus on your "need to haves."
Open space
Opt for an open floor plan. Unless you really need separate rooms for home offices, workshops, extra storage or utility rooms, get rid of those basement walls.
With one open space, you'll save on the costs of additional drywall, electrical wiring, doors and even the pieces of hardware that keep everything all in place, which can really add up.
Choose carpeting
Your flooring can account for a huge chunk of your budget, generally falling somewhere between $1,500 to $4,500. Hardwood looks great, but it can cost up to $22 per square foot.
Carpeting, on the other hand, goes for around $3 to $11 per square foot. It gets cold underground anyway; in the long run, you'll be grateful for a little plush under your feet.
Look into DIY (but be careful)
Another way to save a little on your project is to do some of the work yourself. We don't advise amateurs take on anything involving electrical work, but hanging drywall or painting is doable for the average handy person.
But be careful here; wading into a project with no experience or knowledge can cost you more in the long run if you end up making a costly mistake that doesn't meet building codes. You'll likely just end up paying a general contractor to fix your mess for you.
Your best bet is to work with your contractor to figure out where you can cut costs, potentially even working out a payment schedule that works with your budget.
Sponsored
Kiss Your Credit Card Debt Goodbye
Millions of Americans are struggling to crawl out of debt in the face of record-high interest rates. A personal loan offers lower interest rates and fixed payments, making it a smart choice to consolidate high-interest credit card debt. It helps save money, simplifies payments, and accelerates debt payoff. Credible is a free online service that shows you the best lending options to pay off your credit card debt fast — and save a ton in interest.