Why are food prices so high?
When the economy started to revive, demand surged for a bevy of consumer goods and services, which — combined with recent supply chain disruptions — is contributing to higher costs for everything from breakfast bars to used cars.
Food prices have risen faster since the beginning of the pandemic than they did over the prior decade, thanks to wage increases in the food sector, transportation bottlenecks and increased agricultural commodity prices, Jayson Lusk, a Purdue University agricultural economics professor writes in EconoFact.
Consumer prices were up 6.2% in October over the same month last year, according to new data from the Bureau of Labor Statistics. Prices for food consumed at home were up 5.4% over the past year.
All major grocery store food groups rose in cost, with some items showing double-digit annual increases, the bureau reported this month.
Meats, poultry, fish and eggs — up 11.9%
Beef — up 20.1%
Pork — up 14.1%
Dairy — up 1.8%
Nonalcoholic beverages — up 4.5%
Cereals and bakery products — up 3.5%
Fruits and vegetables — up 3%
If you're cooking for Thanksgiving, your turkey (or turkey-free) dinner will likely be more expensive than it was last year. The average Thanksgiving meal is expected to cost 14% more than in 2020, according to a new survey from the American Farm Bureau Federation.
Higher food bills are an especially hard hit for people still out of work or behind on their bills and accumulating debt because of the pandemic. Food banks and other programs have seen increased demand for food assistance this year. And last year, 1 out of 5 people turned to the charitable food sector for help, according to hunger-relief organization Feeding America.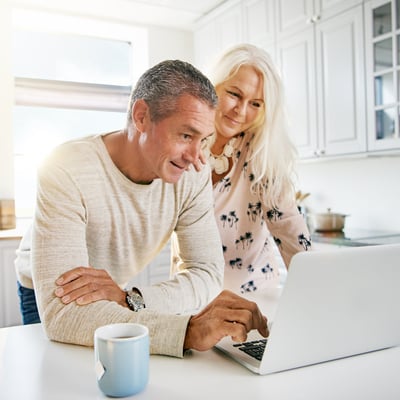 Are you confident in your retirement savings? Get advice on your investment portfolio from a certified professional through Datalign. It only takes 3 minutes to connect with an advisor who puts you first.
Get Started
Tricks to save at the supermarket
With days until Thanksgiving, Andrea Woroch, who writes about budgeting and cost-saving advice in the media and on her website, says there are plenty of ways to save at the store this holiday season — and beyond:
Look for a turkey deal. Some grocers offer free or low-cost turkeys with purchases, so your sides and desserts could pay for the main course.
Shop with a list. Writing down exactly what you need can help prevent impulse purchases.
Opt for frozen produce. There are certain fruits and vegetables you'll want to buy fresh, but for quiches, cheesecakes and other desserts, the cheaper frozen product can be just as good.
Stick with store brands. Buy less expensive in-house brands for staples like flour, sugar and spices.
Check the unit price. Don't assume that a bigger package means a better deal. Some smaller containers can be cheaper if they're on sale.
Don't buy everything at the grocery store. If you have the time, you can find better deals on foil, plastic wrap and other kitchen essentials at big-box stores.
Sponsored
What are your spending habits?
When you know where your money is going, you can make better financial decisions.
With Rocket Money, get a breakdown of your spending to see exactly where your money is going. Manage subscriptions, lower your bills and put your savings on autopilot.
Managing money just got easier with the Rocket Money app.