1. The rule: 'Your company will cover you if you get sick' When you're young and healthy, it's hard to imagine becoming too sick to work. And hey, even if something does happen, there's always workers' compensation, right?
With a global pandemic going on, it's time to take a hard look at the facts.
First of all, you can only get workers' compensation if you can prove your illness or injury is related to the work you do. And your payout is directly tied to your employment. If you leave your job or get laid off, your coverage ends.
Given the skyrocketing unemployment rate, it's unwise to rely on benefits that could disappear tomorrow.
Second, you can't assume workers' compensation will cover your entire income and long-term treatment. You might only see a portion of your normal pay and still pay out of pocket for certain medical expenses.
This is why disability insurance exists. If you use Breeze, you can compare quotes from a bunch of companies at once, ensuring you get solid protection for as little as $9 a month.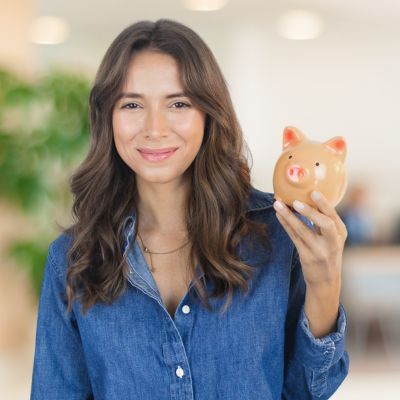 Don't let your money idle in low-interest accounts! Savvy savers are earning up to 10x more interest by keeping their hard-earned cash in a high-yield savings account. Find some of the best options here.
Get Started
2. The rule: 'Pick an auto insurer and stick with it' Loyalty is admirable most of the time, but when it comes to your car insurance, it's A-OK to have a wandering eye.
Some auto insurers will offer long-time customers a discount, which might make you nervous about switching. Even so, it's important to shop around for rates every six months — not to mention when a pandemic hits.
As the country embraces the work-from-home lifestyle, fewer cars are on the road — and a number of insurance companies have responded by slashing their rates. The loyalty discount you're receiving now could be insignificant compared to the amount you'd save by switching.
Handy comparison sites can steer you toward a company that offers the same or better coverage while scoring you a much better deal on your premiums. All you have to do is look.
3. The rule: 'You don't need life insurance when you're young' No one wants to ponder their own demise, especially during frightening times like these. As a result, life insurance always feels like something you should put off until "later," like when you're 70. You know, old.
What many people don't understand is that it makes more sense to lock in life insurance while you're young, because your premium will be far lower.
The coronavirus has reminded people that life is fragile. And with so many out of work, families have received a preview of how hard life would be with one breadwinner gone. As a result, more and more Americans are rushing to find protection.
Thankfully, websites make it easy to compare policies and premiums. You're likely to find that, yes, you can indeed get coverage, even for $1 million, and at a much lower cost than you might ever imagine.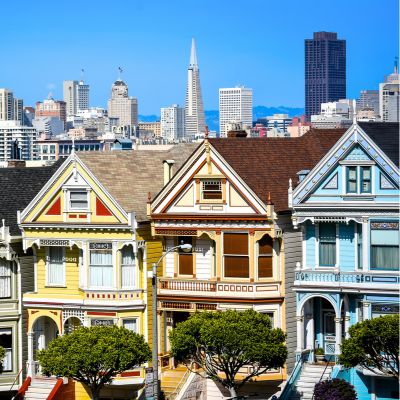 Believe it or not, you don't need millions, or even hundreds of thousands to invest in real estate. Arrived is an online platform where you can invest in shares of rental homes and vacation rentals without the headaches of being a landlord.
Learn More
4. The rule: 'The only way to beat your debt is to tighten your belt' This is no time for folksy, nose-to-the-grindstone thinking. If you're in debt and lost work due to the coronavirus, you may already be doing everything you possibly can to cut costs.
If that sounds familiar, it's time to flip the script.
By consolidating your debt, you can pay off all your high-interest loans with a new one that offers you better terms. That will give you room to breathe, pay off your debt faster and save hundreds or even thousands in interest.
Now, someone may have told you that consolidating your debt will torch your credit score. You might see a temporary dip, but consolidation certainly won't do as much damage as missing payments.
In fact, you'll be able to steadily rebuild your credit score, since you'll have a repayment plan that works for you.
5. The rule: 'Leave your investments to the experts' We're in a period of unprecedented economic uncertainty. Seems like the wrong time to take charge of your own investing, right?
There's a scene in the 2015 movie The Big Short where the narrator rattles off a bunch of investing terms, then says: "Pretty confusing right? Does it make you feel bored? Or stupid? Well, it's supposed to. Wall Street loves to use confusing terms to make you think only they can do what they do."
Now is actually a great time to jump in and start learning. Stock prices have fallen so low, you'll be able to snap up shares in high-profile companies without stretching your budget. You don't need to hire some high-priced guy in a suit when deals are staring you in the face.
If you're new to investing, test the market out with a robo-advisor. Input a bit of information, and its automated software will start you off with portfolio recommendations in step with your goals and risk tolerance.
Then, once you grow more confident, you can switch to a flexible portfolio and tinker at your own pace. Armani suit and $200 haircut, not required.
6. The rule: 'You need to get out there and meet people to land a great job' Thanks, Dad.
Look, we know Patrick Bateman went wild for that bone-white, Silian Rail business card, but American Psycho was set in the '80s. No one wants to touch your porous piece of cardboard or shake your hand during a pandemic.
We use the internet in the 21st century. The best online job boards use sophisticated software to match your work history, experience, education and skills to employers who are already looking for someone like you.
Don't waste your time with antiquities when you could send your well-polished resume to hundreds of hiring managers at once. Your competitors certainly aren't.
7. The rule: 'Always use a credit card to earn rewards and perks' Credit cards are convenient financial tools, and many of them come with great perks like cash back on your purchases. If you rely on them too heavily, though, you can end up in trouble.
Credit card debt is a huge concern right now; the number of accounts falling into "hardship" status has spiked alongside the enormous increase in unemployment during the coronavirus lockdown.
Switching to a debit card is the right choice if you want to keep a close eye on your cash flow. It would sting to lose out on all the rewards — but luckily, you don't have to.
That's right, you can earn cash-back rewards with debit cards now. Online banks or cash management accounts offer cash back debit cards that let you earn unlimited cash back on all of your transactions. Plus, they often end up saving you hundreds in account and ATM fees.
8. The rule: 'Freelancing is a harsh lifestyle' Back in the day, you needed to commit if you wanted to make money freelancing. You had to market yourself hard and build a reputation in order to find enough work to make it worthwhile.
Today, mobile apps and online marketplaces have made it trivial to find work whenever you happen to have the time. You can make extra cash after your 9-to-5 or on the weekend. And if you've lost work due to the pandemic, enough small jobs could match or maybe exceed your normal income.
If you can conceivably sell your skills over the internet — maybe you're a writer, developer, artist or even a voice actor — try signing up with Fiverr. It's the world's largest marketplace for digital services, so you won't have much trouble finding someone eager to pay for your talents.
That way you can start a backup income stream, pad out your emergency savings or support yourself while you search for your next full-time job.
9. The rule: 'You need a lot of money to start investing' No one feels very secure about their job right now, except maybe doctors, nurses and delivery drivers. The prevailing wisdom is that, unless you're already rich, you need to hold on tight to every penny until the economy recovers.
That's bunk.
Once you have a solid emergency fund in place, the next move is to think long term and get into the market. Stocks are still on sale after the market crash in March, so you can buy a lot for a little.
If money is tight and you want to be more conservative, try a micro-investing app. You can start with literal pocket change, as you can ask the app to round up your purchases to the nearest dollar and invest the difference. You'll be amazed by how powerful small, steady, early investments can be.
Sponsored
Kiss Your Credit Card Debt Goodbye
Millions of Americans are struggling to crawl out of debt in the face of record-high interest rates. A personal loan offers lower interest rates and fixed payments, making it a smart choice to consolidate high-interest credit card debt. It helps save money, simplifies payments, and accelerates debt payoff. Credible is a free online service that shows you the best lending options to pay off your credit card debt fast — and save a ton in interest.