Gen Z is talking about money — and that's a good thing
It's long been considered taboo to talk about your money, but this younger generation clearly isn't worried about social conventions — at least when it comes to opening up about your finances.
In the bougie broke trend, Egan sees young people being transparent about living paycheck-to-paycheck while financing their big lifestyles to their followers on social media.
In doing so, they're not only destigmatizing talking about uncomfortable things, but also pulling back the veil on how their lavish purchases might actually be impacting their finances. Egan compares this to when a bodybuilder tells you how many hours of training went into their physique — and then explaining how they set up the lighting in their photos too.
On the other hand, he worries the bougie broke trend could be perceived as "glamorizing conspicuous spending." He says the problem with seeing people spend big is that it encourages others to do the same — potentially driving some deeper into debt.
Here's how to avoid compromising your finances just to look good on social media.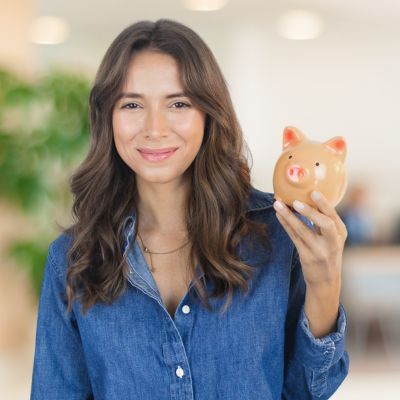 Don't let your money idle in low-interest accounts! Savvy savers are earning up to 10x more interest by keeping their hard-earned cash in a high-yield savings account. Find some of the best options here.
Get Started
Make a budget
To be financially responsible, Egan isn't suggesting you need to live like a monk — but he does believe in getting the most bang for your buck.
"Be very intentional and conscious about how to get the most happiness and contentment for the money that you do spend," he says. "That can also become a self-fulfilling and self-rewarding game."
One of the simplest ways to get yourself on track is to create a budget. Keep a record of your income and your expenditures, including necessary expenses like rent and groceries as well as how much you're spending on entertainment or dining out.
You could even give the cash stuffing hack a go, by taking your paycheck in cash and dividing it into envelopes based on your spending habits. This popular old budgeting method has recently seen a resurgence on TikTok with young spenders.
Save for emergencies
While you're making your budget, make sure to set aside some of your income for emergencies so that you're never caught unprepared or have to turn to your credit card for unexpected expenses, like a medical emergency or mechanic's bill.
Experts generally recommend having three to six months' of expenses shored up in a savings account. Consider a high-yield savings account that could get you up to 4% back in interest, instead of a traditional savings account, which typically comes with an APY of just 0.43%.
Egan adds having an emergency fund "allows you to take more fun and more risks, because you know that you've got that cushion."
This means once you've got some savings in place, you'll probably feel more comfortable with treating yourself to a nice vacation or that pricey Big Green Egg barbecue you've had your eye on for a while.
More: Best high-yield savings accounts of 2023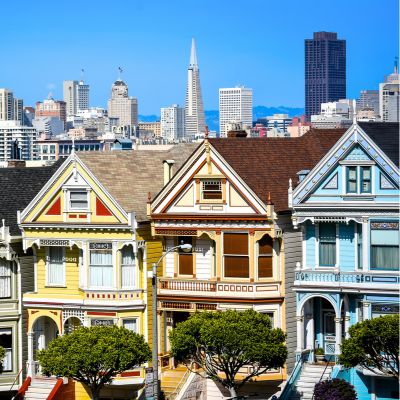 Believe it or not, you don't need millions, or even hundreds of thousands to invest in real estate. Arrived is an online platform where you can invest in shares of rental homes and vacation rentals without the headaches of being a landlord.
Learn More
Pay down your debts
While you're booking your well-deserved getaway to Cancun, don't put everything down on your credit card without knowing if you can pay it back.
Paying your bills in full and on time every month will not only allow you to avoid racking up interest and digging deeper into debt, but it can also give you some extra peace of mind — when you're away on that holiday. (And after you get home.)
If you've got multiple lines of credit or loans that you're falling behind on, try the avalanche method. That's where you prioritize the highest-interest debt first and make minimum payments on your other debts to save you money over the long run. Once you've cleared your most expensive debt, you move on to the next and so on.
Or, if you're feeling overwhelmed and losing track of your various payments, you might consider consolidating your debt and rolling all your debts into a single, lower interest loan.
Sponsored
Kiss Your Credit Card Debt Goodbye
Millions of Americans are struggling to crawl out of debt in the face of record-high interest rates. A personal loan offers lower interest rates and fixed payments, making it a smart choice to consolidate high-interest credit card debt. It helps save money, simplifies payments, and accelerates debt payoff. Credible is a free online service that shows you the best lending options to pay off your credit card debt fast — and save a ton in interest.