Women need to talk about money
A new Fidelity study found that 55% of women prefer to learn about money from other women — with 66% of Gen Z and millennials making up that share.
"I think the whole 'it's impolite to talk about money' thought process is dying," Tori Dunlap told Moneywise in an email.
"I think women are realizing that was only meant to keep them in the dark and therefore limit their ability to grow wealth."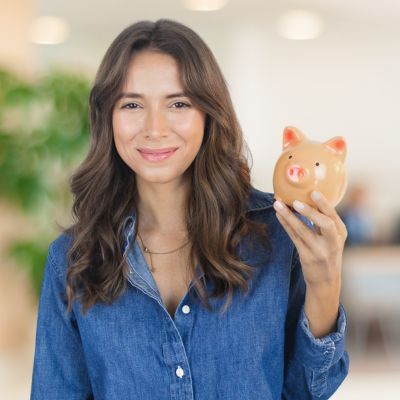 Don't let your money idle in low-interest accounts! Savvy savers are earning up to 10x more interest by keeping their hard-earned cash in a high-yield savings account. Find some of the best options here.
Get Started
Finance has long been an 'old boys' club'
Women have long been at a disadvantage when it comes to wealth-building, whether it's due to the gender pay gap or the demographics of the finance industry.
Annamaria Lusardi, professor of economics and accountancy at the George Washington University School of Business (GWSB), says older women may have grown up in an environment where they couldn't or didn't need to make as many financial decisions. This is something that's changing with younger generations.
"Things are getting better," says Lusardi. "But in my view, we need to do more."
While talking about money has long been considered vulgar, even as the topic becomes more socially acceptable, there remains a gender gap.
Sonia Kang — Canada Research Chair in Identity, Diversity and Inclusion and associate professor of organizational behavior and human resource management at the University of Toronto — points to the existence of "crypto bros" and the male-dominated GameStop Reddit forums.
There are large online communities of men who like to talk about investing. But just because women aren't making their voices heard doesn't mean they're less interested, Kang says.
She thinks they may simply be less willing to discuss it in public spaces.
Dunlap agrees.
"Finance bros playing gatekeepers, and in a much broader sense, the patriarchy as a whole prioritizes the voices of old, white men over almost anyone else."
Women want to support women with their finances
Dunlap says she's always felt comfortable talking about money and her parents imparted some important financial lessons to her from a young age. "I was always the friend who my friends came to for money advice."
That said, women have historically faced greater barriers to financial education than men, and this is even more prevalent in low-income households.
Financial literacy that starts at school could be "a very important equalizer," says Lusardi.
In Lusardi's course on personal finance, she prepares her female students for the fact that if they start with a salary that's 20% less than their male colleagues, they're likely going to end up with $1 million less over their lifetime.
While the Fidelity report found that women were less likely to have financial conversations with their parents when they were children, compared to men — women are becoming increasingly more comfortable with having conversations around money.
And they're more likely to support each other. About 80% of Gen Z and and 72% of millennials have made moves to help other women with their finances or career, whether that's entailed recommending them for a job, sharing advice or talking pay.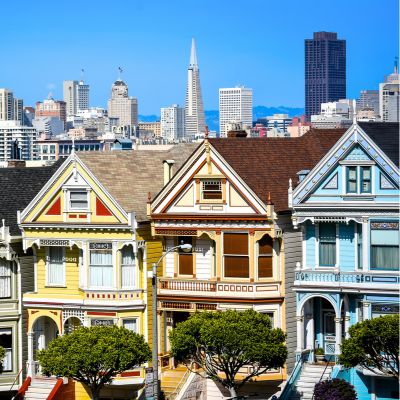 Believe it or not, you don't need millions, or even hundreds of thousands to invest in real estate. Arrived is an online platform where you can invest in shares of rental homes and vacation rentals without the headaches of being a landlord.
Learn More
Talking more about money can help close the gender wealth gap
Kang says talking openly about money can help "demystify" finance. She points out that many advances in gender pay equity have been due to transparency.
"I think part of the reason why people in power have been able to hold power — especially when it comes to money — is because they also hold the knowledge."
Lusardi adds that asking for a raise is incredibly important in helping to close the gender pay gap. From an employer's perspective, she also recommends introducing programs to help their employees with their personal finances, like a 401(k) plan.
Dunlap's own financial empowerment journey started in her 20s, when she took on a freelance gig on top of her regular 9-to-5 role. She managed to save 20% of her main income and all her side hustle cash, along with investing in a Roth IRA.
She decided to start her own business to help other women with their finances after her story went viral. She found she was fielding all kinds of questions from her followers about everything from saving, paying off debt and investing.
"The trend was the same — almost all of the people messaging me were women. They felt left out of the narrative with other money creators and wanted a space where they could learn about money without shame or judgment," Dunlap says.
"I love that women are more open to discussing money now. I want it to continue."
What to read next
Even wealthy Americans are living paycheck to paycheck — here are 4 ways to bolster your finances and get out of that cycle.
Mitt Romney says a billionaire tax will trigger demand for these two physical assets — get in now before the super-rich swarm
There's a 'perfect storm' brewing in the multifamily housing market — here are 3 of the easiest ways to take advantage
Sponsored
Streamline your debt repayment
Having a single loan to pay off makes it easier to manage your payments, and you can often get a better interest rate than what you might be paying on credit cards and car loans.
Credible is an online marketplace offering personalized loan options based on your unique financial situation.
When you consolidate your debt with a personal loan through Credible, you can roll your payments into one monthly installment. Find a lower interest rate and pay down your debt faster with Credible today.