What happened with The Eras Tour ticket sale?
On Nov. 15, the tickets presale for Swift's Eras tour took off — her first since 2018 — but plenty of fans were left outraged when Ticketmaster canceled the following public sale scheduled for later in the week.
Although a record 2 million tickets were sold that day, there were over 3.5 million people who originally signed up for the "Verified Fan" program, which was designed to sort the bots and speculators from actual fans.
Swift said general tickets would cost between $49 to $449 while VIP packages would range from $199 to $899 on Ticketmaster — not accounting for added costs, such as processing, service and delivery fees.
This isn't the first time the company hit a snag with concert ticket sales — a similar controversy erupted earlier this year when the website crashed during a Harry Styles tour sale. And fans cried foul when tickets for a Bruce Springsteen tour went for thousands of dollars thanks to dynamic pricing — a system in which the performer consents to prices getting adjusted based on demand.
The group of Swift fans behind the lawsuit against Ticketmaster and its parent company Live Nation are seeking $2,500 for every violation of California's Unfair Competition Law.
Ticketmaster apologized on Twitter and said in a blog post that "historically unprecedented demand" coupled with a "staggering number of bot attacks" broke the website.
More recently, the platform sent out an email to "Verified Fan" folks who didn't secure their tickets for another opportunity to purchase them.
Ticketmaster did not respond to requests for comment.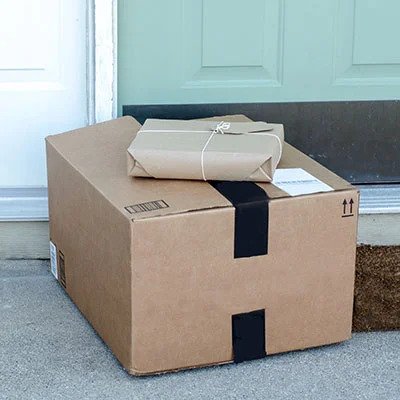 Why Ticketmaster's dominance could be bad news for fans of all genres
Not long after the presale snafu, both Swifties and some members of Congress took to Twitter to voice their displeasure.
"Daily reminder that Ticketmaster is a monopoly, its merger with LiveNation should never have been approved, and they need to be reined in," tweeted Representative Alexandria Ocasio-Cortez. "Break them up."
Diana Moss, president of the American Antitrust Institute, agrees. She says Ticketmaster holds a massive monopoly over the ticketing industry.
In a PBS NewsHour interview, Moss says the Live Nation-Ticketmaster merger has "a wingspan that covers everything from artist management, to concert promotion, to venue management, to ticketing."
She also adds that big artists like Swift and Springsteen have a lot of bargaining power — whereas smaller artists and bands may not have as many choices in the marketplace.
The lack of competition can also affect the quality of service, since Ticketmaster may not have the same drive to innovate and improve its platform.
Khan says when "firms become dominant, they become too big to care."
This is a big problem for any concert-goer — not just Swifties — who has limited options when it comes to purchasing tickets for live events, and may have no other choice than to fork over the cash and just accept the technical issues.
And while many desperate fans turned to the resale market, Ticketmaster has a presence there as well. Moss says the company engages in practices such as holdbacks, where it only releases small batches of tickets at a time, causing prices to spike up.
Kevin Erickson, director of advocacy group Future of Music Coalition, told Bloomberg Law this "reinforces the dysfunction in a way", dubbing it an "arms race between resellers and technologies meant to keep stuff off the secondary market."
Ticketmaster is facing public backlash — and a legal investigation
The New York Times reported that same week that the Justice Department had already opened an antitrust investigation into Live Nation. In response, the company said on its website it "takes its responsibilities under the antitrust laws seriously and does not engage in behaviors that could justify antitrust litigation."
The purpose of antitrust laws is to protect and promote competition for the benefit of consumers, so that there are enough incentives for businesses to keep quality high and prices low.
Politico reports that while the DOJ isn't planning on taking legal action just yet, it could seek a breakup of the company if it files a lawsuit.
The House Energy and Commerce Committee also penned a letter to Live Nation CEO Michael Rapino, raising concerns over anti-consumer practices such as scalping by bots, insider reserves and dynamic pricing. Senator Amy Klobuchar later confirmed a hearing would be held and mentioned potential solutions to Variety, such as updating the antitrust laws, adding legislation on transparency in ticket sales and a bill to raise fees on large mergers.
Recently, Ticketmaster Mexico came under fire after an "unprecedented" number of fans were sold fake tickets to a Bad Bunny concert in Mexico City. Fines from regulators could total up to 10% of the company's earnings in 2021, plus the defrauded fans are entitled to a full refund and a "compensation of no less than 20% of the price paid."
Sponsored
Compare car insurance and save up to $500 a year
If you haven't compared car insurance recently, you're probably paying too much for your policy. Getting quotes from multiple insurers used to be time-consuming, but today's technology makes it easy.
Using a free site like Pretected is easy and could help you save up to $500 a year on car insurance. In mintues, their "smart matching" system will provide tailor-made quotes from insurers that can meet all of your coverage needs - and your budget.
Stay protected on the road and find more affordable car insurance in minutes with Pretected.