These are the facts:
Americans owe more than $1.4 trillion in student loan debt
The average student loan is $37,172
The average repayment time is 21 years
40% of students in four-year college programs drop out
1 in 4 college graduates are unemployed or underemployed
In a nutshell:
Going to college means you'll probably have a lot of debt
Going to college does not guarantee you'll get a good job...or any job at all
Given the harsh realities of life after post-secondary education, why do career counsellors and parents keep pushing young adults to go to college?
Essentially, a college education is highly respected in the workplace. Research also shows that having a degree can boost a person's lifetime earnings by an average of $16,900 per year compared to having a high school diploma alone. According to the National Centre for Education Statistics, that's more than a $500,000 difference in income over a 30-year working career.
The big BUT: this average includes highly paid college-educated professionals like engineers, IT professionals, doctors, and lawyers. If these high-earning workers are removed from the average, there may not be much of an earning gap between college graduates and everyone else.
So, where does trade school stand in this scenario?
The financial impact of college vs. trade school
On the surface, a four-year college program costs $127,000, while the average trade school degree costs $33,000. If you get a loan to pay for your degree and you plan to pay it back over 10 years at an interest rate of 4%, the college degree would cost $154,000, while trade school would cost $40,000.
A college degree would also take four years to complete, while trade school programs usually take two years. So, choosing college over trade school could mean a loss of $80,000 or more for those two years you didn't work.
In the long run, how much money you will make in your lifetime depends on what your occupation will be, not on whether you have a college or trade school degree.
For example, if you complete your studies in law (which usually takes seven years of study to get two pricey degrees), you will make significantly more money than if you have a single four-year college degree in a less career-specific subject such as history or English literature.
According to the U.S. Bureau of Labor Statistics, the median pay for a lawyer was $118,160 in 2016. If you can find a history major with a job, by all means, ask them how much money they made last year.
On the other hand, after finishing a three-year associate's degree in dental hygiene at a community college or technical school, you could become a licensed dental hygienist making $72,910 per year.
Finally, if you choose to turn your immediate future towards a career in elevator installation and repair, you would only need a high school diploma with some basic math courses to get started. Then you could begin a four-year paid apprenticeship to learn your trade.
During this time, you would complete 144 hours of in-class instruction and 2,000 hours of paid on-the-job training. FYI: the median pay for elevator installers and technicians is $78,890. Sweet!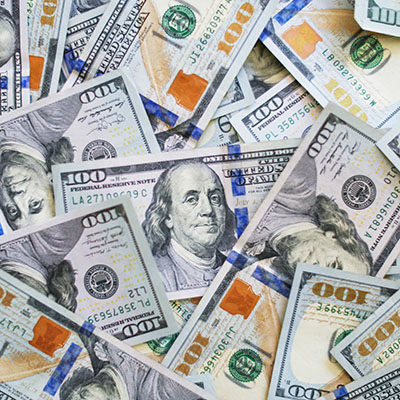 Credible is a website that helps you save on interest. Interested? Use Credible to shop around and find the best rate for you on a variety of personal loan products, including student loan refinancing and personal loans for debt consolidation.
Find your rate
How soon you'll find work after graduating
There are two factors that play a part in how soon you get hired after your studies: (1) if you have skills that are workplace-ready, and (2) the state of the job market when you graduate and where you want to work.
For starters, employers want to hire people who have skills that allow them to begin working immediately.
The main issue with college is that many undergraduate degrees give you a theoretical basis for work in a particular field but don't teach job-specific skills. Of course, you can decide to become a history teacher after completing your undergrad- but this will require more college work in line with your local school board's requirements.
In many cases, an undergraduate degree needs to be supported with more specialized studies or field work to become workplace-ready. This leaves today's four-year college graduates facing the frustrating choice between taking part-time or low-end positions that are vaguely related to their fields of study — or accepting literally any job they can get.
In contrast, workplace readiness is where trade schools shine. If you complete two years of skills training for a particular job, you can graduate and get right to work. And the longer you work, the more your skills, responsibilities, and salary will continue to grow.
Another major factor for how soon you'll get hired is where you're looking for work. While construction jobs may be harder to find in a small town that isn't growing much, there's a TON of work in booming cities.
Right now, there's a major labour shortage in construction jobs across the U.S., with 200,000 unfilled positions across the country. Growing cities like Denver and Dallas are in desperate need of more workers. As the construction sector booms, demand will continue to grow for all associated trades, including construction managers, electricians, metalworkers, and crane operators, among others.
Job security
While demand for certain jobs that need college degrees can expect to see some growth in the next few years, there is at least as much growth expected in trades and technical jobs.
To get a better idea of the best career options, check out the U.S. Bureau of Labor Statistics' website. This awesome resource offers a super handy rundown of the current median pay, future job outlook, and educational requirements for literally hundreds of jobs.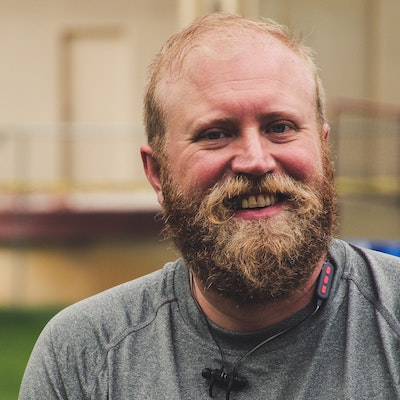 Sign up for Credit Sesame and see everything your credit score can do for you, find the best interest rates, and save more money at every step of the way.
Get Started—100% Free
The last word
There are many perceived differences between college and trade school that simply aren't relevant to the current job market. Having a college degree doesn't translate to earning more money than finishing trade school. It won't make job hunting easier, either.
At best, college can give you a chance to explore all kinds of knowledge — but a liberal arts undergrad probably won't help you decide on a career. Unless you find a program with a clear school-to-work track in place, college may not be worth your time or money.
On the flip side, trade school is cheaper, shorter, and has serious job potential and room for growth in the coming years. You can take your chosen trade as far as you want or even take the plunge and start your own company. And where there's demand, there's opportunity to make a whole lotta money.
At the end of the day, the key is to decide what works best for you. If you love animals, there's a trade school for that! People? Agriculture? Business? You'll find programs in practically any field that'll lead to well-paying jobs.
Sponsored
Here's how to save up to $700/year off your car insurance in minutes
When was the last time you compared car insurance rates? Chances are you're seriously overpaying with your current policy.
It's true. You could be paying way less for the same coverage. All you need to do is look for it.
And if you look through an online marketplace called SmartFinancial you could be getting rates as low as $22 a month — and saving yourself more than $700 a year.
It takes one minute to get quotes from multiple insurers, so you can see all the best rates side-by-side.
So if you haven't checked car insurance rates in a while, see how much you can save with a new policy.