Forbes has ranked all 30 MLB stadiums, taking into account design, amenities and views. Here are the ballparks, from those closest to covering all bases to those with the most strikes against them. Yeeeeer out!
30. Oracle Park, San Francisco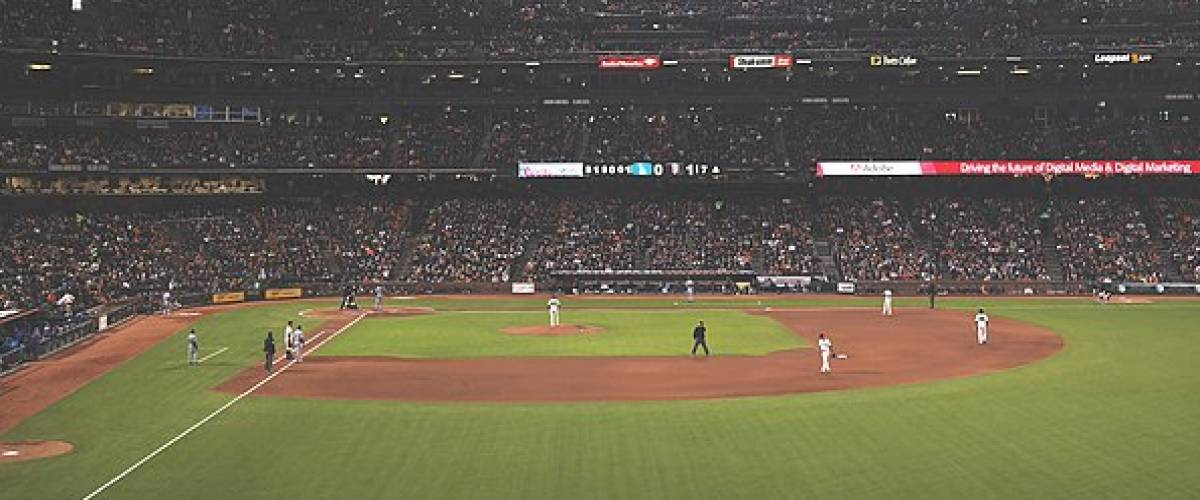 Home of the most recent baseball dynasty, the former AT&T Park ranks best of all 30 parks regarding design and experience. It offers a great view of downtown San Francisco and provides strong trolley access. Plus, there's the famous McCovey Cove, where fans in boats and kayaks hope to catch homers from their favorite players. Summer game experiences at Oracle are especially enjoyable.
Add that their average ticket prices are among the 10 cheapest in baseball, and you get full value for your money and experience.
One Yelp reviewer wrote, "San Francisco flavor is always good. That includes this ballpark. There is a cool breeze running through as you soak in the sun. Just the perfect baseball conditions."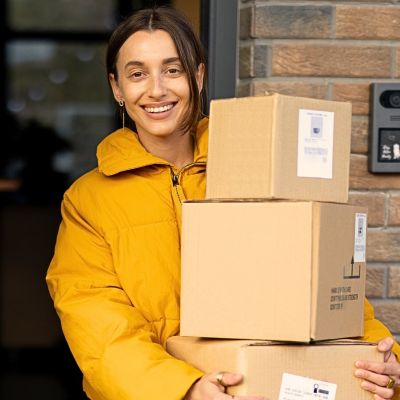 Capital One Shopping's browser add-on automatically applies coupon codes as you shop online. It's absolutely free – plus it takes only two clicks to install. Add the Capital One Shopping browser extension today and start earning discounts of up to 50% on the things you already buy.
Install for Free
29. Oriole Park at Camden Yards, Baltimore Home of the Baltimore Orioles, the famous park is renowned for its retro design. Camden Yards is regarded as a trendsetter for contextual architectural design and amenities, receiving a lot of praise for its aesthetic qualities. It features the B&O Warehouse against right field and is near downtown Baltimore's inner harbor. Oriole Park at Camden Yards presents the intimate charm of an old-fashioned ballpark each gameday.
Their tickets are the cheapest in baseball, and the park has a bit of everything; as one Yelp user put it, "Clean bathrooms, decently priced foods, and excellent souvenirs everywhere. Plenty of food stalls, social distance seating, and great outdoor scenery."
28. Busch Stadium, St. Louis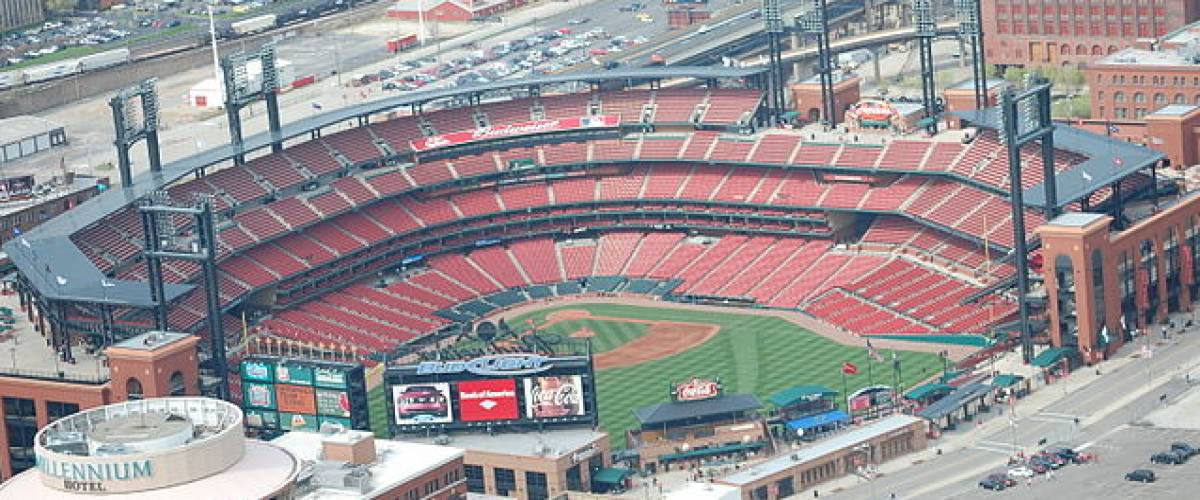 Amazing views of the Gateway Arch and downtown St. Louis provide the backdrop for this traditional cookie-cutter stadium. It's typically one of the best-attended stadiums in baseball, ranking in the top seven this season. Part of that is location. As one Yelp user said, "The park is conveniently located downtown. Super easy to get to and from with public transport."
One of its best features is Midwest Live, a collection of bars and restaurants spanning different levels, including barstool seating, a huge projection screen, and spiral tables. The Cardinals Nation Rooftop is a nice touch as well, featuring a served buffet and full-service bar.
That said, average ticket prices have long been among the most expensive in the league.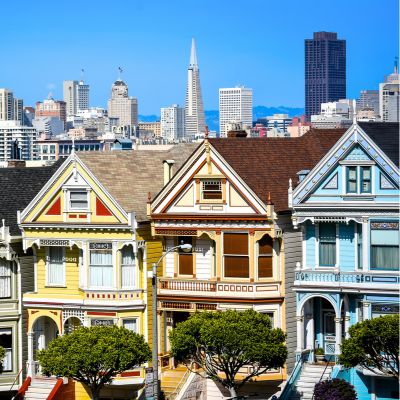 Believe it or not, you don't need millions, or even hundreds of thousands to invest in real estate. Arrived is an online platform where you can invest in shares of rental homes and vacation rentals without the headaches of being a landlord.
Learn More
27. Dodger Stadium, Los Angeles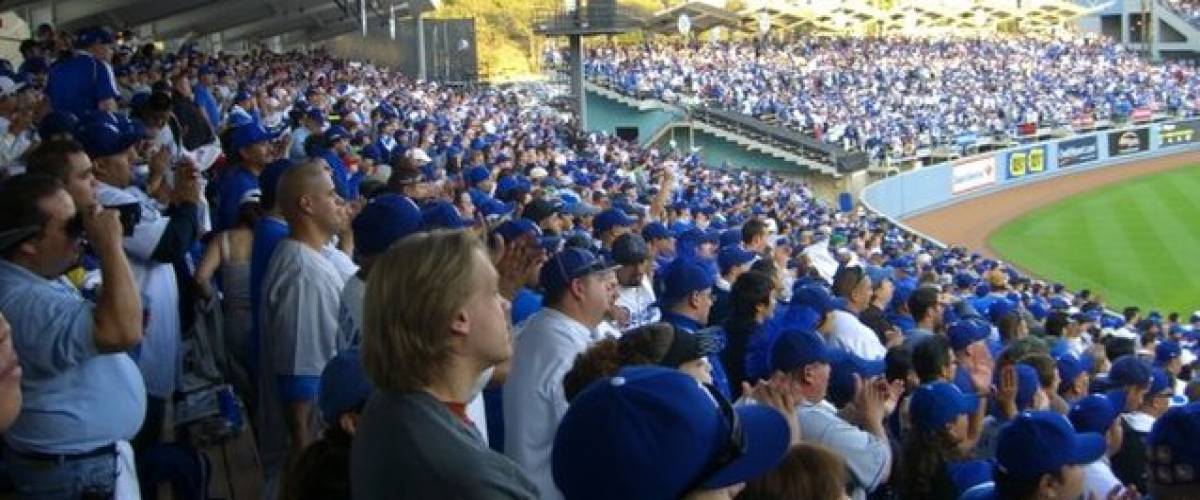 Opening in 1962, Dodger Stadium is the third oldest stadium in MLB behind Wrigley Field and Fenway Park. It has its pluses, like the breathtaking view of Chavez Ravine and its historic charm. But, being an older stadium, it lacks modern technology. Prices are among the highest in the game And, traffic can be a nightmare for people traveling to and from the stadium. It is downtown Los Angeles, after all.
"It's not a modern stadium filled with the latest technology and services. Parking and traffic are crazy," as one Yelp user summed up.
That said, the home of the defending World Series champions has a classic lure, stacked concourses and a couple of medium-sized jumbotrons.
26. PNC Park, Pittsburgh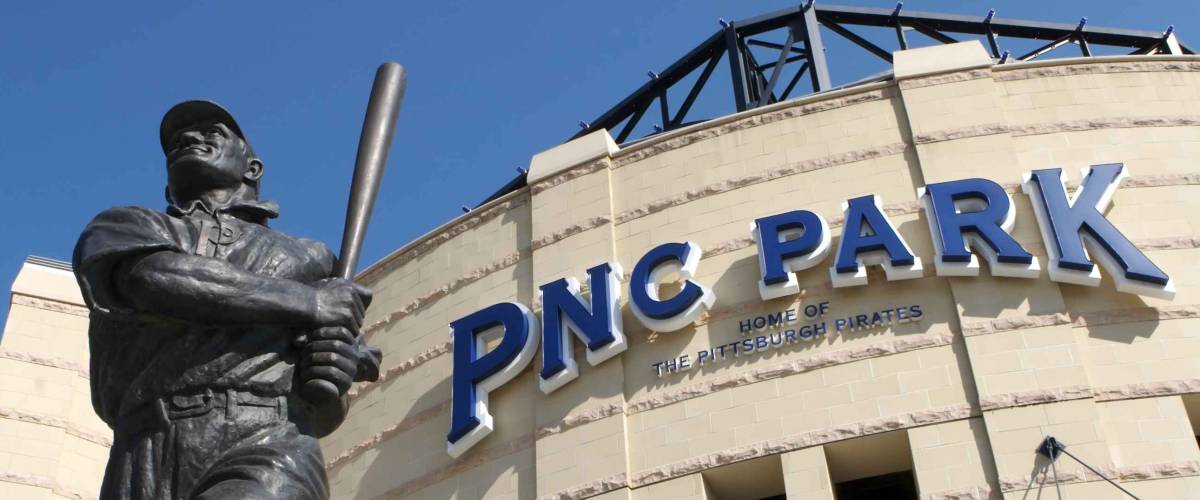 There's little to criticize with PNC Park, which opened its doors for the 2001 season after the Pirates three decade long stay at Three Rivers Stadium. It has one of the best views in baseball, giving fans a good look at the downtown skyline near the Allegheny River. Fans can also see the Roberto Clemente Bridge in downtown Pittsburgh, named after the Pirates icon.
"To be able to see the boats and kayaks on the river was neat-o. Once we got across the bridge, it was like stepping into another city," one Yelp user wrote.
The only real criticism is that it has one of the lowest capacities in the game. But, aside from that, it's a solid offering from Steel City.
25. Coors Field, Denver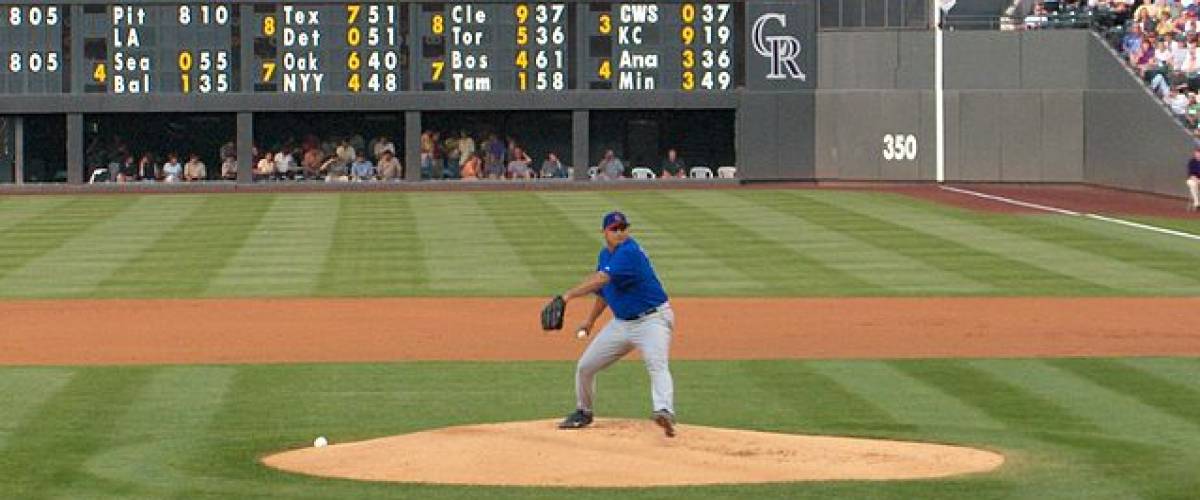 Known as the most hitter-friendly stadium in baseball, Coors Field is located amid a plethora of nearby restaurants and bars. The venue's brick and steel match the aesthetics of downtown Denver's older buildings. It's also a family-friendly park with games inside for people of all ages.
The park has been downsized over the years. The third deck has been converted into a party zone for fans following a drop in attendance in its first two seasons. But, the home of the 2021 All-Star Game is a reputable offering with notable aesthetics.
A Yelp user wrote, "Love the layout and not a bad seat in the house. The centerfield pine trees and fountains are a perfect touch."
24. Fenway Park, Boston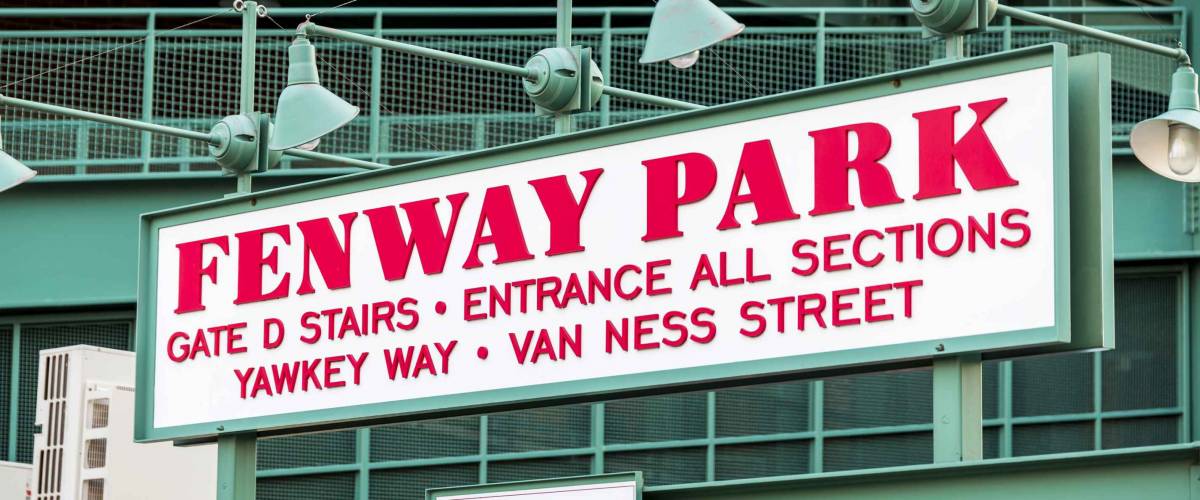 One of the most traditional outdoor venues in sports, Fenway has been entertaining audiences since opening its doors in 1912. And, of course, when you talk about Fenway, the Green Monster instantly comes to mind. It's one of the unique features of the venue at 37 feet high.
However, there are blind spots throughout the stadium. If you're seated around Pesky Pole and other areas, good luck trying to see the game properly. Multiple Yelp users have pointed out the obstructed views.
It definitely retains its charm because of its history, and the number of games the Red Sox have won since 2004 certainly helps popular opinion. But, it's also the second most expensive stadium for a family of four compared to other stadiums of its kind.
23. Kauffman Stadium, Kansas City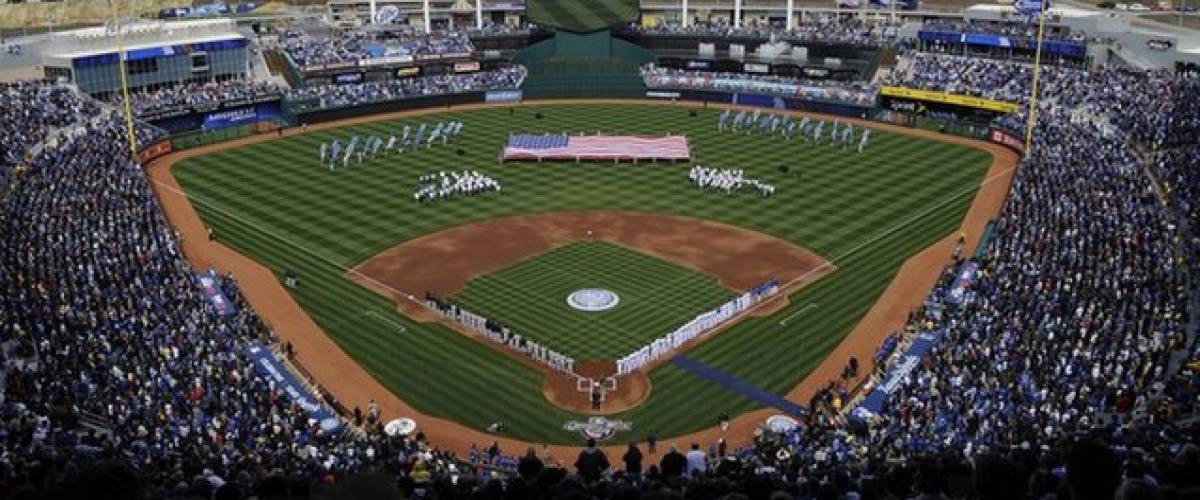 The stadium was opened in 1973 and has undergone some notable renovations, including removing some of the eye-catching fountains past the outfield fence.
Kauffman Stadium set a new standard for professional ballpark design, contrasting the donut-shaped buildings of the era it was built in. There's a crown-shaped video board and an expanded plaza located in the outfield. And it has other immersive amenities. Costs for a family of four are around $230. But, "Buck Nights" on Friday nights will help families save some money.
It's a good stadium but could use further modernization.
One Yelp user wrote, "It would have been nice to add some flair to the place. Just concrete walls, concrete floors, minimal decoration, and a baseball field."
22. Petco Park, San Diego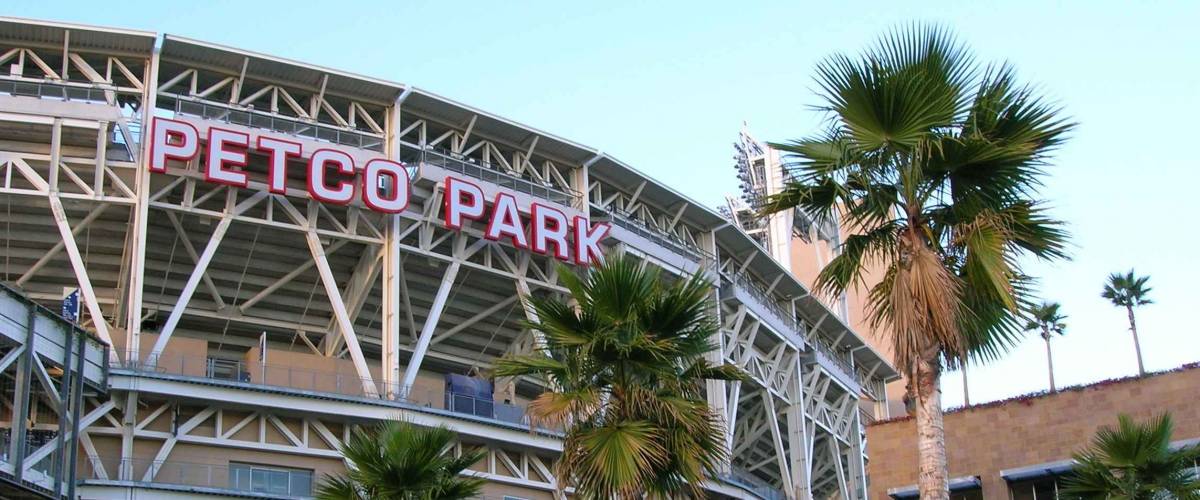 Found in the heart of San Diego, Petco Park is known for combining modern amenities with vintage flair. The Western Metal Supply Co. building in the left field serves as seating and a foul pole. The stadium seats over 42,000 and is surrounded by the Gaslamp District, a hub that offers many hangout spots for Padres fans and visitors before and after games.
However, a couple of drawbacks are high concession prices and, as is typical throughout California, high parking prices.
"A cheeseburger and fries will set you back nearly $15. The parking outside is absolutely bananas. To park anywhere near the stadium, you're looking at a minimum $25," one Yelp user states.
21. Wrigley Field, Chicago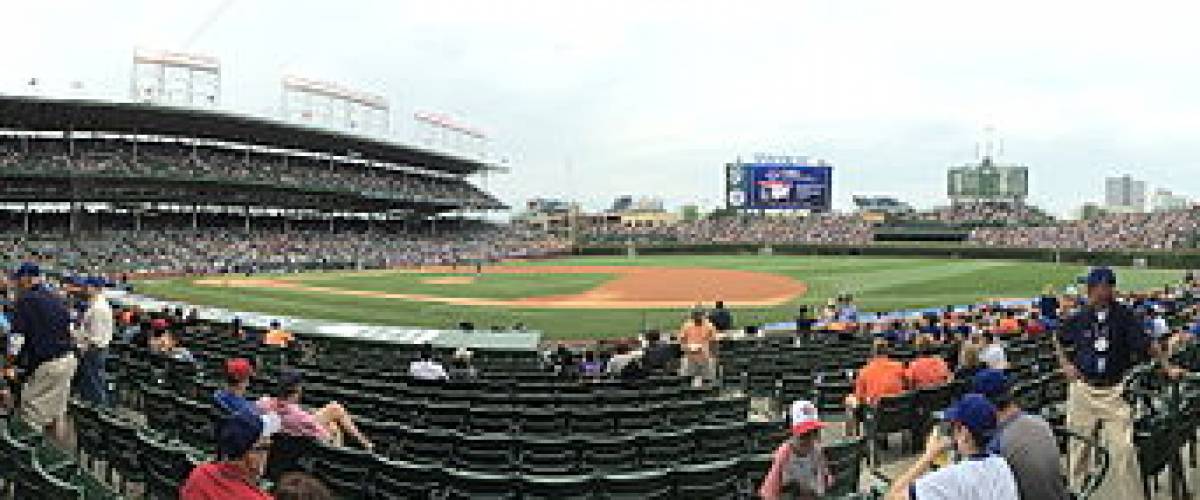 There's so much to like about this iconic stadium from the bleachers by Clark and Addison, the manual scoreboard and that famous ivy by the outfield wall.
But, as the second oldest MLB stadium, the flaws are hard to ignore. Sitting under the overhand or by a foul pole can be frustrating. The rustic concourse is sometimes tricky to get through. And, families of four have to pay high prices to enjoy a game — around $370 on average. As some Yelp users will tell you, if you love tradition, you have to pay for it.
That said, there are few more hallowed experiences in sports than taking in a ballgame in the middle of summer in the Friendly Confines.
20. T-Mobile Park, Seattle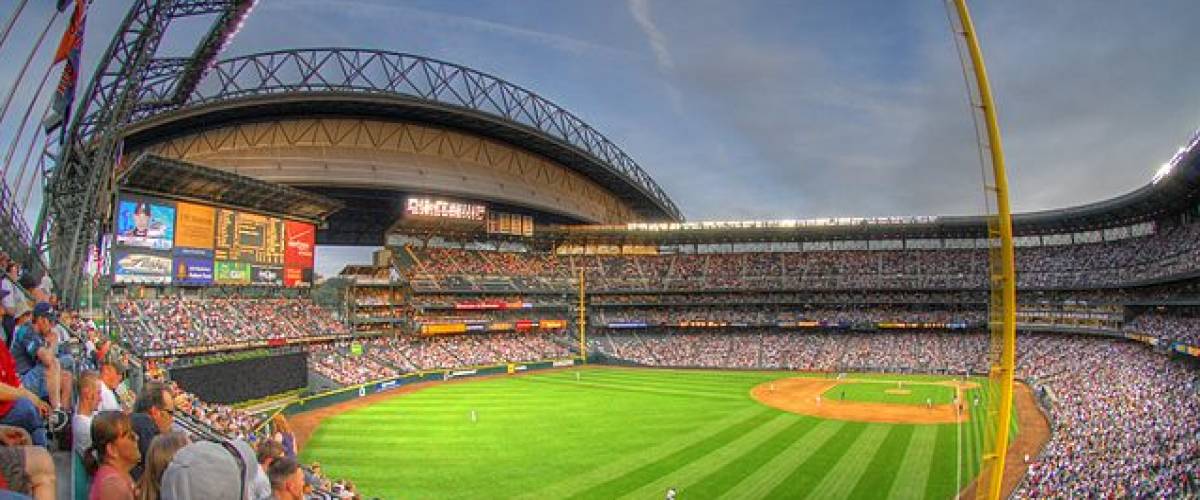 Considering how rainy it gets in the Pacific Northwest, building a retractable roof was a smart touch by the architects of Safeco Field back in 2001. The drag is, however, that the roof doesn't cover the entire stadium.
Renamed T-Mobile Park in 2019, the stadium is a huge attraction with good sightlines from the upper deck. It has spacious concourses and it even has designated sections that offer incentives for vaccinated fans.
But, some fans believe the quality has dropped since the stadium's name change. "The ballpark experience has gone downhill. Ushers are nonexistent, so people are walking down to their seats while the ball is in play and the WiFi is terrible," one Yelp user wrote.
19. Yankee Stadium, New York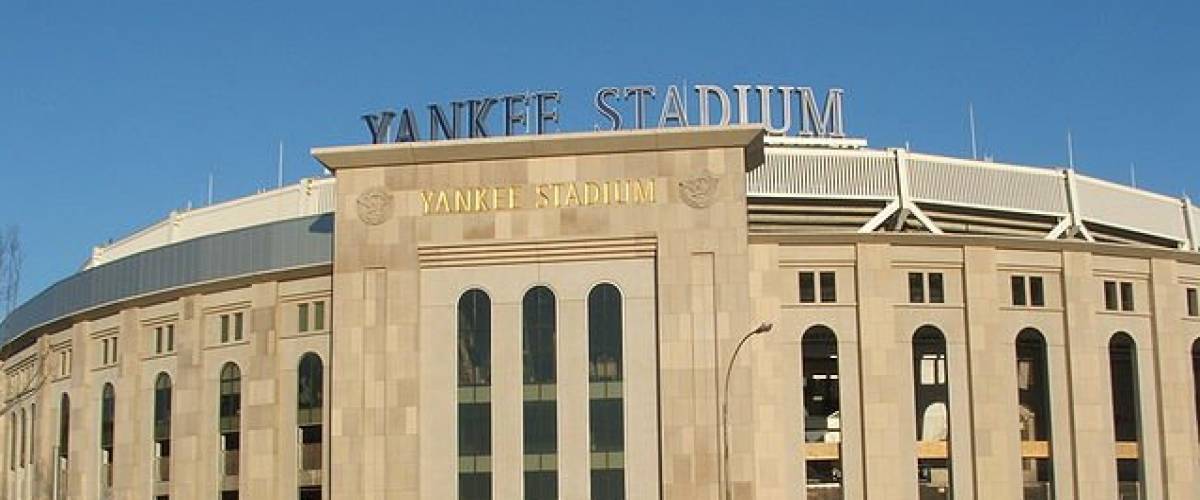 It was always going to be a challenge replicating the lore and legend of the original Yankee Stadium that was built in 1923.
The new Yankee Stadium, built in 2009, is more lavish than the old one.
But the average ticket and concession prices are quite expensive. One Yelp user summed it up succinctly: "A true cathedral of baseball. Unfortunately, the sky-high prices dampen the experience."
18. Citi Field, New York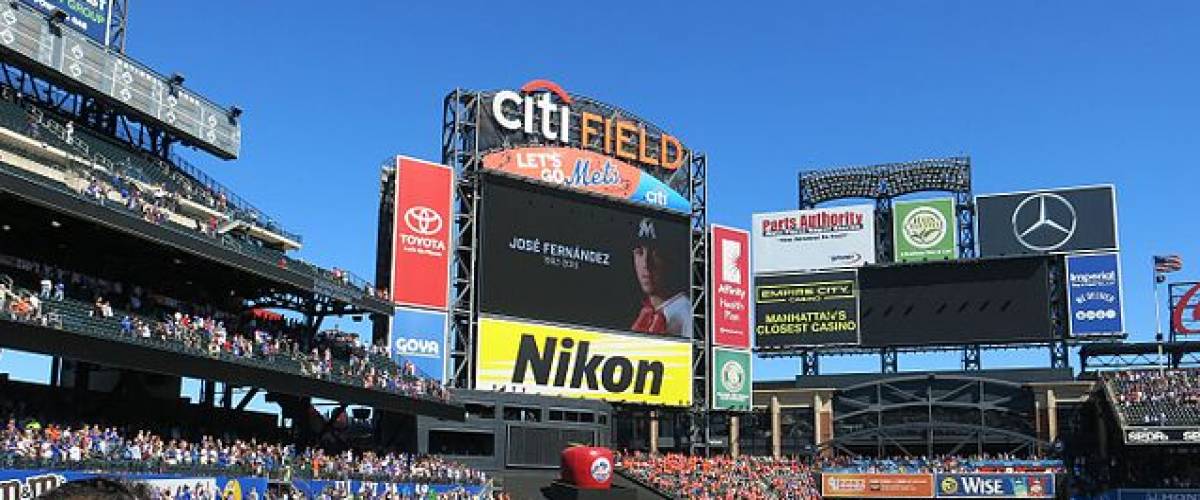 Switching from the Bronx to Queens, the Mets home stadium is a solid upgrade of the old Shea Stadium, combining a retro layout with new-age flair. It has an impressive scoreboard, the Jackie Robinson Rotunda as an impressive indoor hall, and good views.
Navigation is an issue with escalators dividing the concourses and you might want to bring some headphones if you want to avoid the sound of planes leaving LaGuardia every few minutes.
"It fits about 12,000 less fans than the old Shea Stadium, and it has weird quirks like some obstructed seats and bizarre dimensions in the outfield," one Yelp user wrote.
17. Globe Life Park in Arlington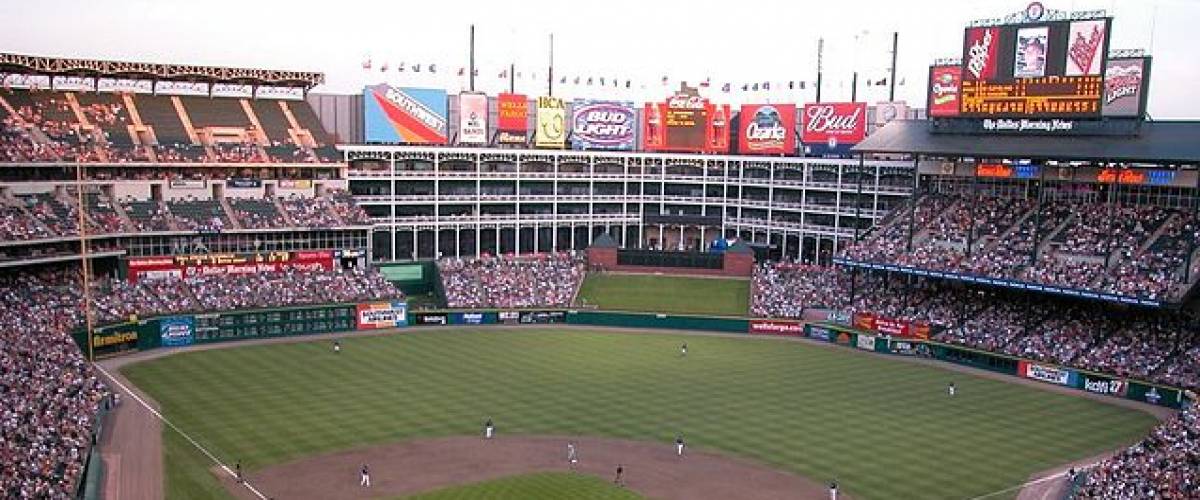 The new home of the Texas Rangers was the first to allow full attendance during the pandemic in April. It opened in 2020 and reportedly gets praise for its stacked upper decks and large (but not distracting) retractable roof.
From the outside it does look bland, looking more like a warehouse than a ballpark. And, while it does have modernized interior features, there's nothing flashy about it really. Also, the sound quality has been a complaint for many visitors.
"Stadium is great, sound engineers need to take a bunch of treble out of the audio, all that money and sounds like 70's AM," one Yelp user wrote.
It's a newbie stadium, though, so it deserves some leeway.
16. Comerica Park, Detroit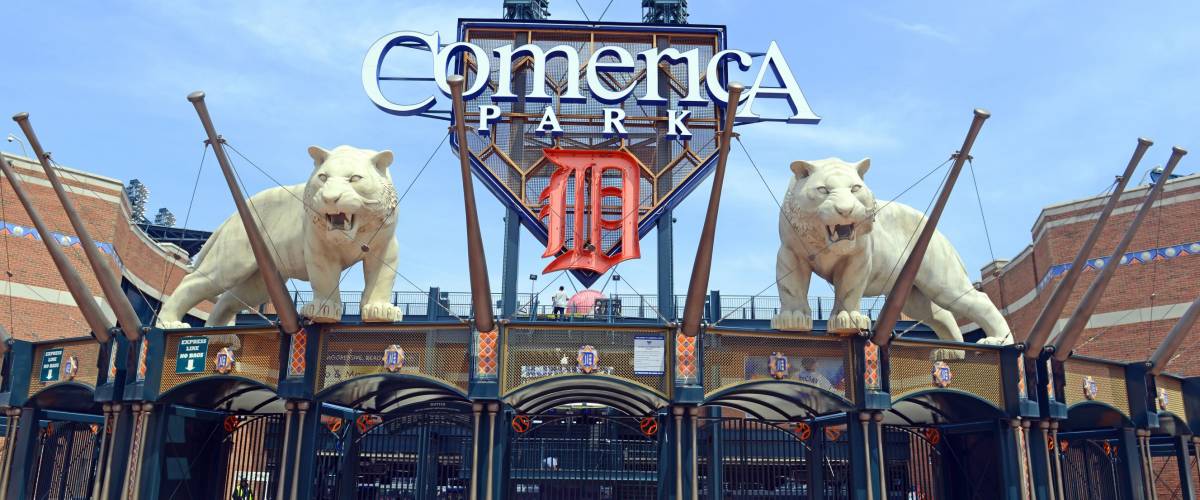 The Motor City lost its baseball identity when the Tigers decided to move on from iconic Tiger Stadium after the 1999 season. Comerica Park has tried to model itself on the great cathedrals of baseball but lacks their character and well-thought-out design.
The seats are smallish, and over 90% of them are exposed to the elements. Overall, Comerica is very average when it comes to MLB ballparks.
"What kind of took me by surprise is that I found the ballpark to be very simple," writes one fan, on Yelp. "It was 'plain vanilla' to me and nothing really stood out."
15. Target Field, Minneapolis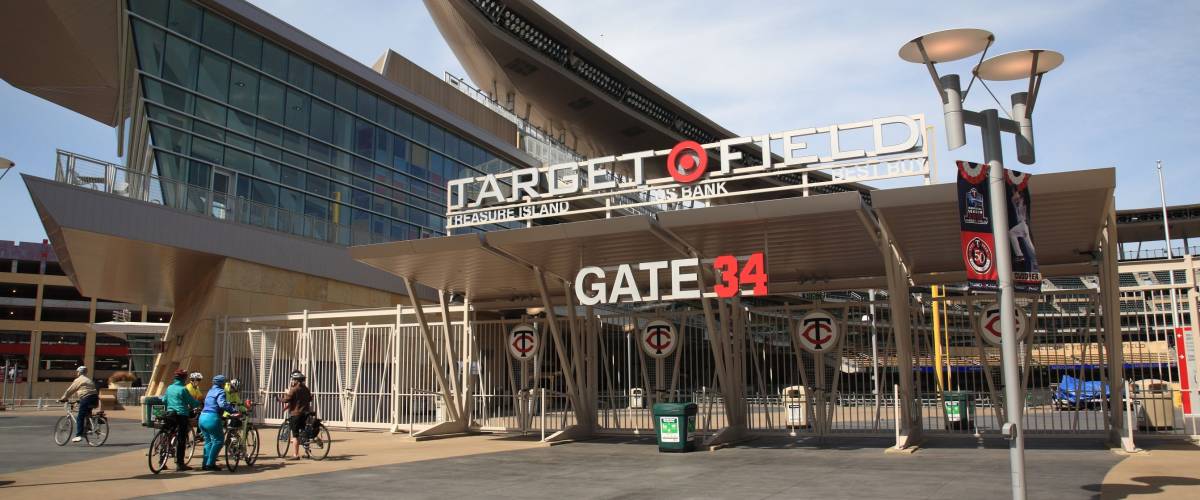 The Minnesota Twins' 9-year-old ballpark is a huge improvement over the old Metrodome, but it's still rather average compared to others around the league.
Fans complain about bad acoustics and seats that seem too far from the field. Some also say that the concessions are lacking.
"The stadium seems older than it is. It is in need of a facelift," writes one Yelp reviewer.
14. Miller Park, Milwaukee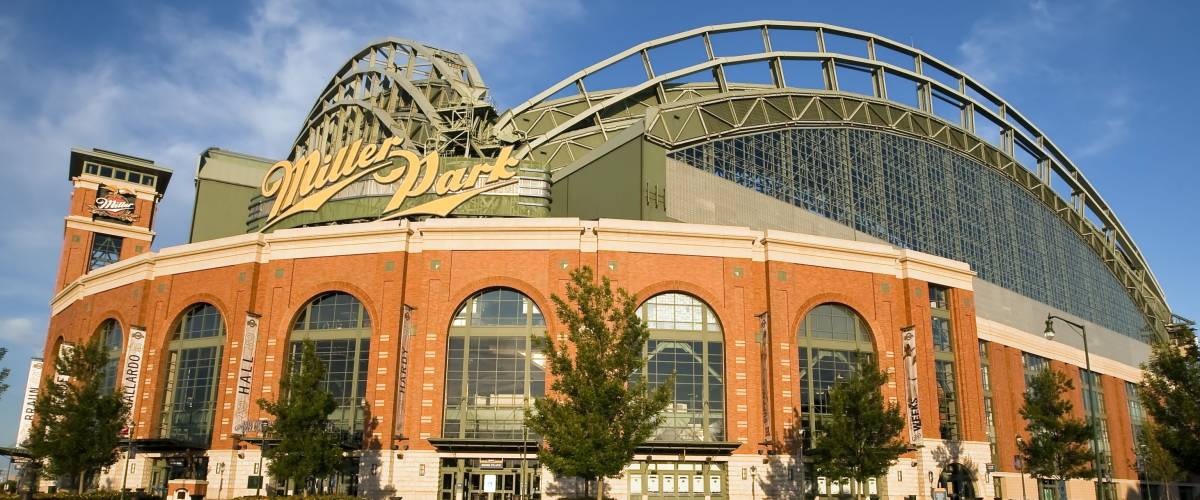 The home of the Brewers is unique in the MLB, but that doesn't necessarily mean good. When the roof is closed, it feels like the game is happening in a giant cave.
"From outside, the building is as impressive as any ballpark, but inside all I could think was that this was a great big bowl that had its own cover for inclement weather. It's lacking character," says a Yelper.
Here's a tip: Choose seats down the first base line, as third base seats have an obstructed view of the scoreboard. And here's another: Find a great savings account and save up for your next baseball adventure.
13. SunTrust Park, Atlanta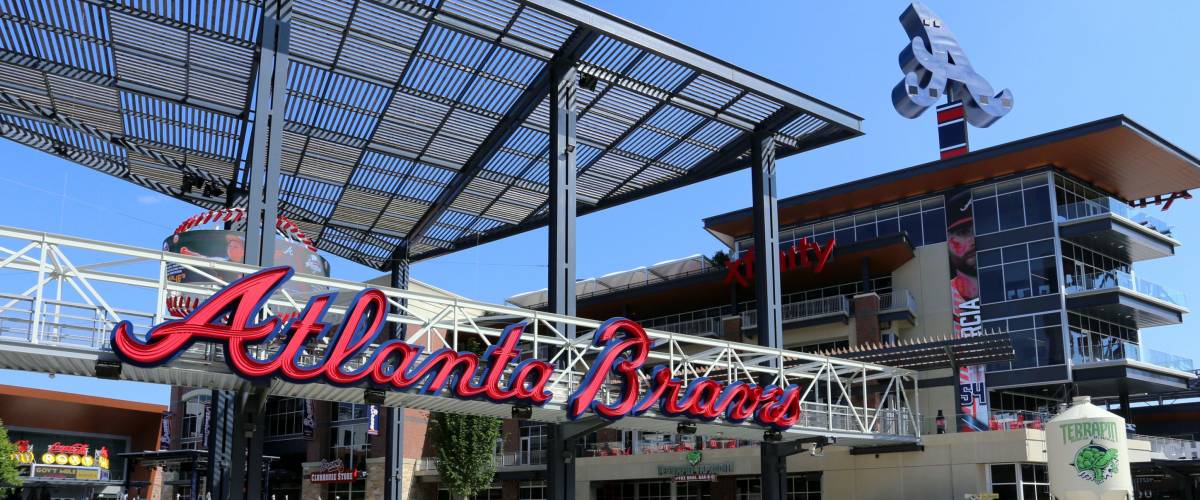 The Braves play in the newest stadium in the majors — it opened just before the 2017 season. The ballpark looks gorgeous, with bars and restaurants lining the entry, and there are some great sightlines.
However, designers seemed to forget that the place is in Atlanta. There's little shade for fans, so in August you need to bring some sunscreen and a hat, preferably one with a big brim.
Fans on Yelp gripe about traffic, parking and the difficulty in getting to SunTrust Park by public transit.
12. Citizens Bank Park, Philadelphia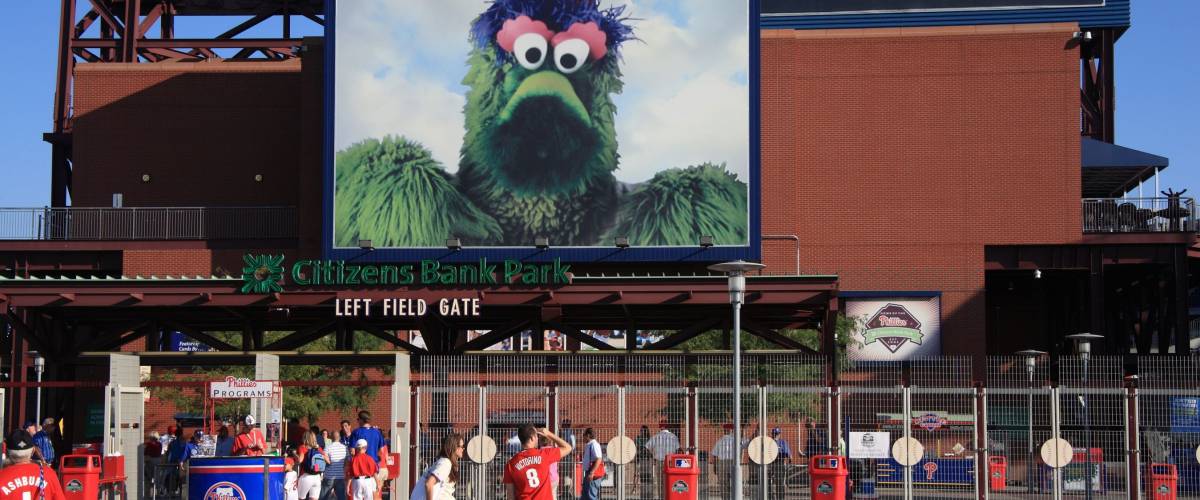 The 15-year-old ballpark where the Phillies play has a solid retro-modern design, but doesn't have all the modern amenities — particularly if you're trying to watch a game on a chilly April night.
The lack of cover is not ideal during spring and fall in a northern climate.
Fans on Yelp are mostly positive, though one writes: "There were too few vendors walking the aisles so (I) had to keep getting up for beer, peanuts etc..."
11. Progressive Field, Cleveland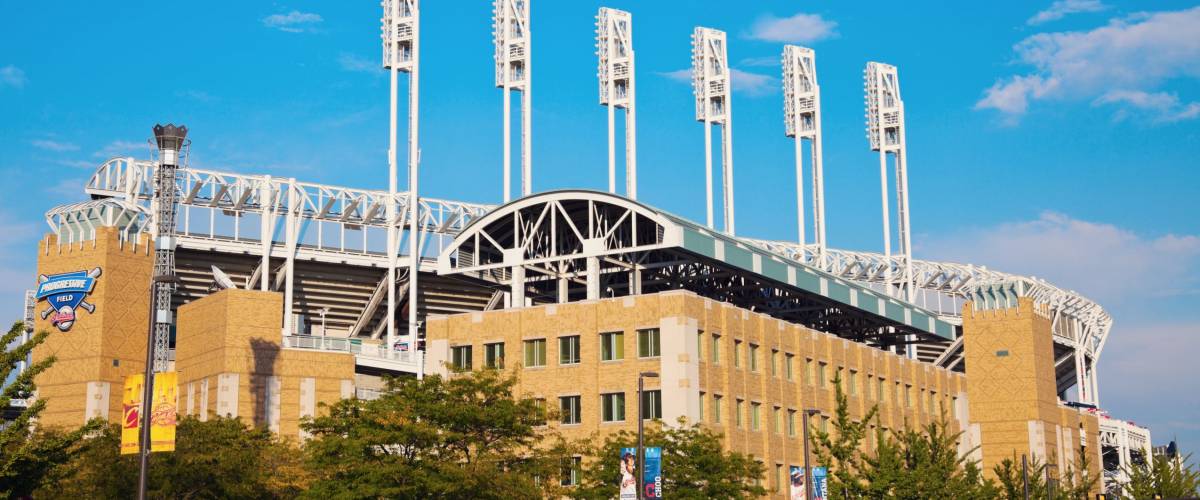 Retro-modern Progressive Field has been the Indians' home since 1994 and has great views and some of the best lower-bowl seats in the league.
But for all its charms, the park leaves some unimpressed.
"It helped usher in the era of sterile modern ballparks. Nothing terribly special here," says one guy on Yelp. Another writes: "It doesn't stand out with any redeeming qualities or modern features compared to all the new ballparks out there today."
10. Minute Maid Park, Houston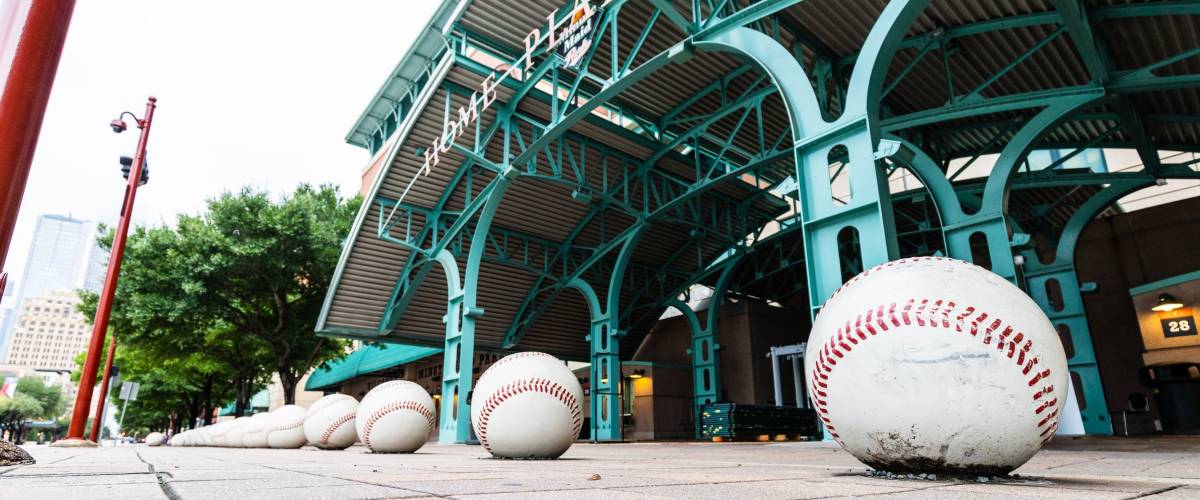 Home to the Houston Astros, 19-year-old Minute Maid Park mixes retro aesthetics with a modern retractable roof. Most home games are under the roof, so if you head to the "Juice Box," be prepared for some indoor baseball.
Some diehard fans still lament the loss of the legendary Astrodome.
"As a native Houstonian, Minute Maid is a major league embarrassment," says one Yelper. "The whole place looks like it had not been painted since 1962. Come on Astros. All the money this city has given you, I would expect a little better treatment of the fans. A disgrace."
9. Rogers Centre, Toronto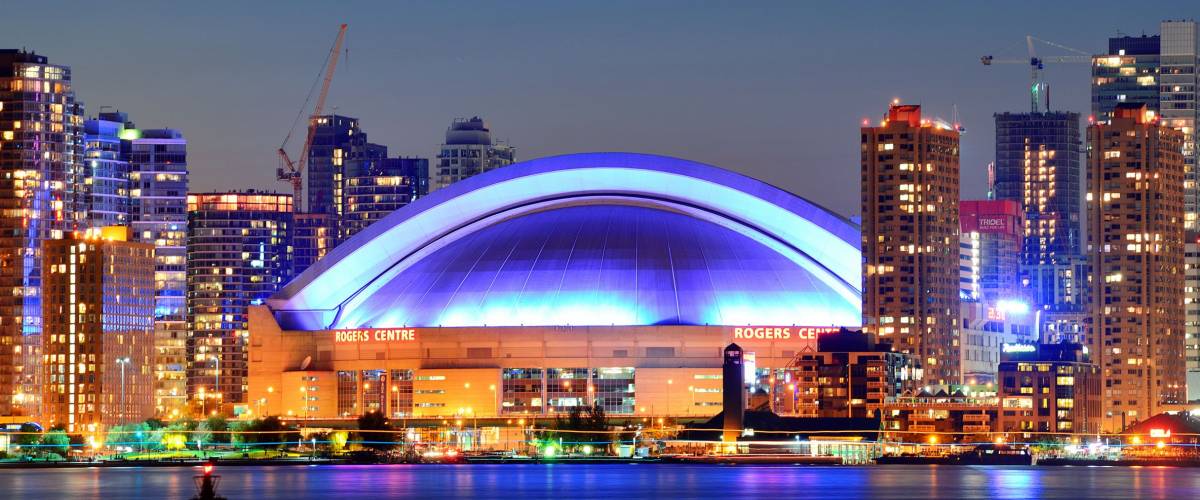 As an avid Blue Jays fan, I refuse to call this stadium Rogers Centre. It's the Skydome and always will be! The park also needs an uplift.
The food is due for a revamp, the bathrooms could use some renovation and the seats need replacing.
More than one Yelper complains about the tight quarters. "The seats are a little small and there are no cup holders," writes one.
8. Great American Ball Park, Cincinnati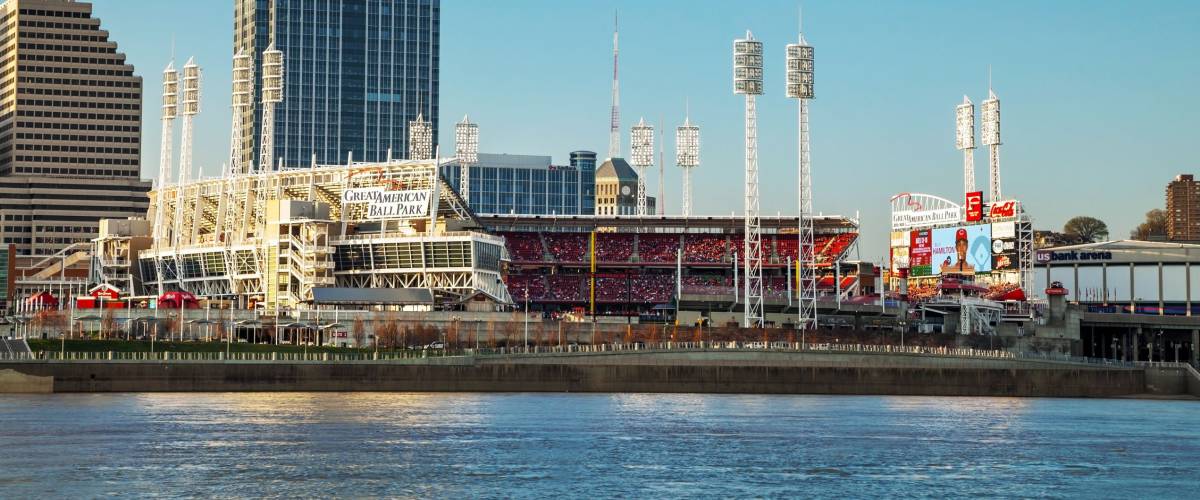 The Cincinnati Reds' riverfront ballpark is yet another retro-modern park built in the mid-2000s. It's fairly average, though it can be a fun place to watch a game when the stadium is full — which has not been the case for a while.
"The general overpriced nature of the ballpark will always be a thing — but Cincinnati, if you look at price per income capita compared to other larger metropolitan cities, is actually wayyyyyy overpriced," a fan complains on Yelp.
Know one way to squeeze some savings out of your next baseball outing? Use a cash-back credit card.
7. Nationals Park, Washington, D.C.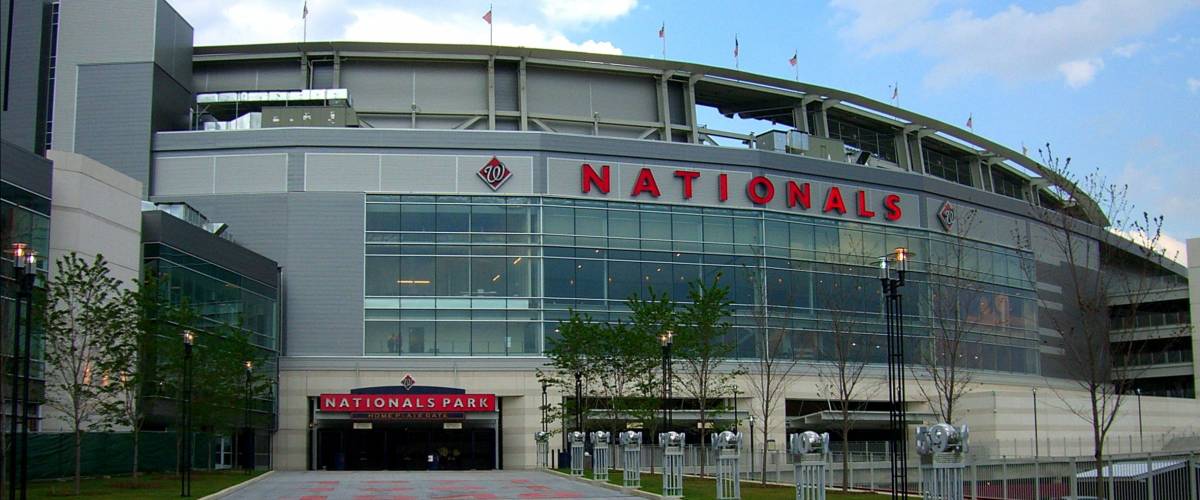 The Nationals got a new home in 2008, but the rather sterile stadium — meant to resemble a national monument — lacks character. When the park opened, you could see the U.S. Capitol from most seats, but new development has blocked those views.
The food can seem average, and fans should brace for long lines at security and the concessions.
On Yelp, some reviewers complain about bored, disinterested fans on business outings who chatter away during the games and ruin the experience for others.
6. Angel Stadium, Anaheim, California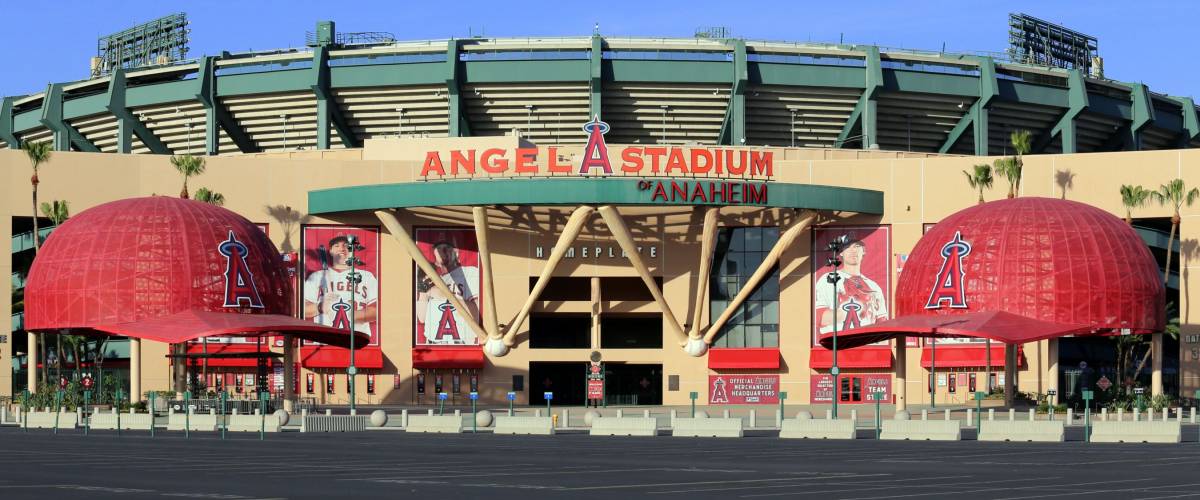 Angel Stadium is one of the oldest parks in the league: It opened in the mid-1960s, and it seems to struggle to get out of that decade.
The food options are equal to what you'd find in a mall food court, and the lines rival those at nearby Disneyland.
Fans of the Los Angeles Angels (the team's official name) say watch out for partial-view seats. As one Yelper puts it: "There is such a thing as a bad seat here."
5. Marlins Park, Miami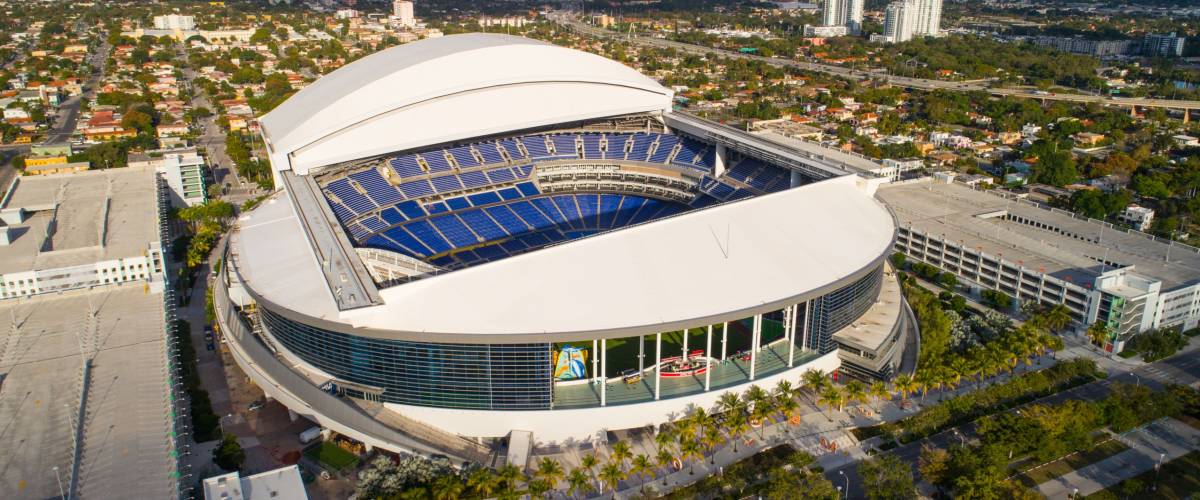 The Miami Marlins really missed the mark with this modern, retractable-roof stadium that opened in 2012.
The experience is "more tacky than grand," says Forbes — though some changes have been made for the 2019 season to class the place up. The notorious $2 million home run sculpture is gone!
"The worst part was the horrible traffic trying to park and leaving the area," says one Yelp reviewer. "Took us an hour to find parking."
4. Chase Field, Phoenix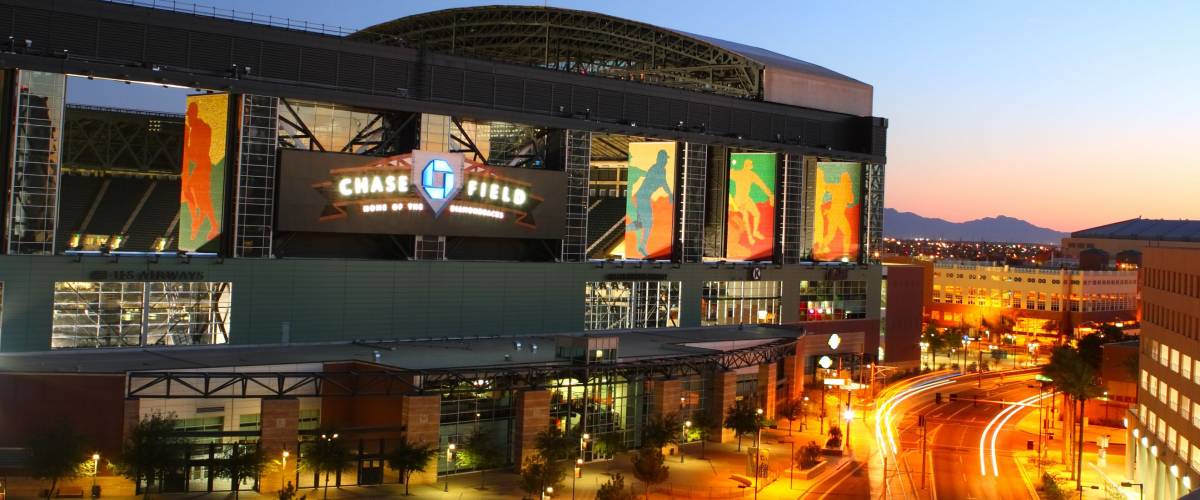 The modern and ginormous home of the Arizona Diamondbacks "feels more like an airplane hangar inside," according to Forbes.
Watching a game here, it can seem like you are a million miles away from home plate.
The retractable roof keeps out the often stifling heat, and Yelpers rave about the AC. But some say the food is only so-so — and overpriced. You may want to pack your own.
3. Guaranteed Rate Field, Chicago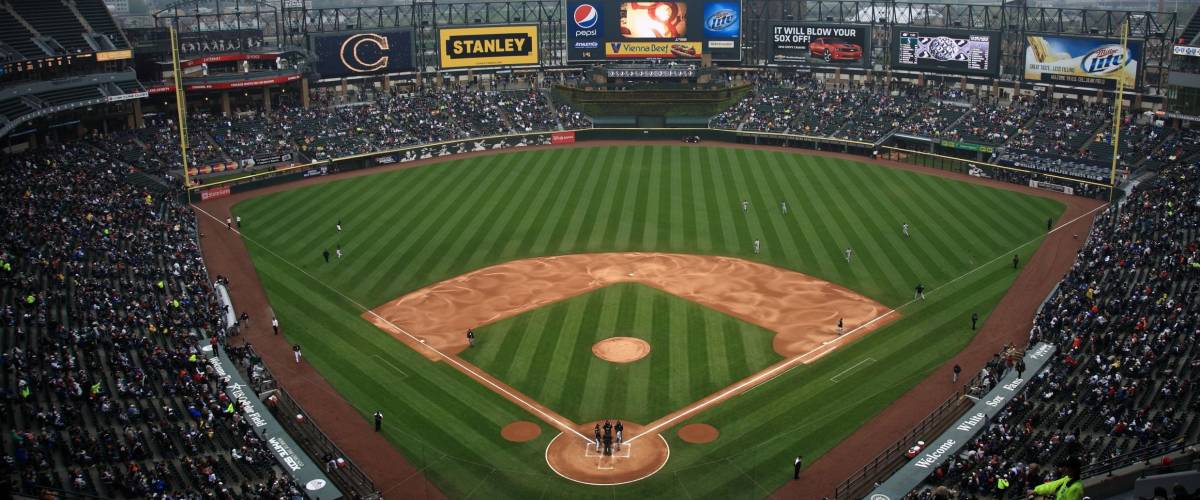 Home of the Chicago White Sox, Guaranteed Rate Field is something of a trendsetter — but that's not a great thing. Though it was the first of the retro-modern stadiums when it opened in 1991, it "never had any charm," Forbes says.
It's hard to compete with the Chicago Cubs' historic Wrigley Field.
"The ballpark just seems to lack personality, says one Yelp reviewer. "The ballpark feels eerily empty by comparison to many others I've visited."
2. Oakland-Alameda County Coliseum, Oakland, California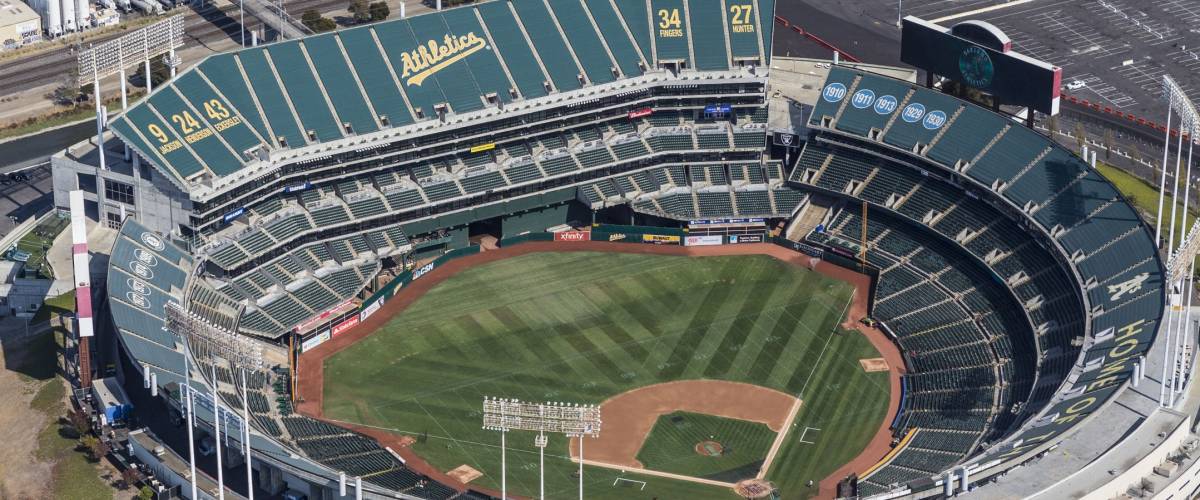 The Oakland Athletics play in a park with an "aging, cookie-cutter design" that lacks views of the surrounding Oakland Hills, Forbes says.
If the 53-year-old stadium doesn't seem totally baseball-friendly, that's because it's also home to the NFL's Oakland Raiders.
"The Oakland Coliseum probably should have been demolished and replaced over 20 years ago," writes one fan, on Yelp.
1. Tropicana Field, St. Petersburg, Florida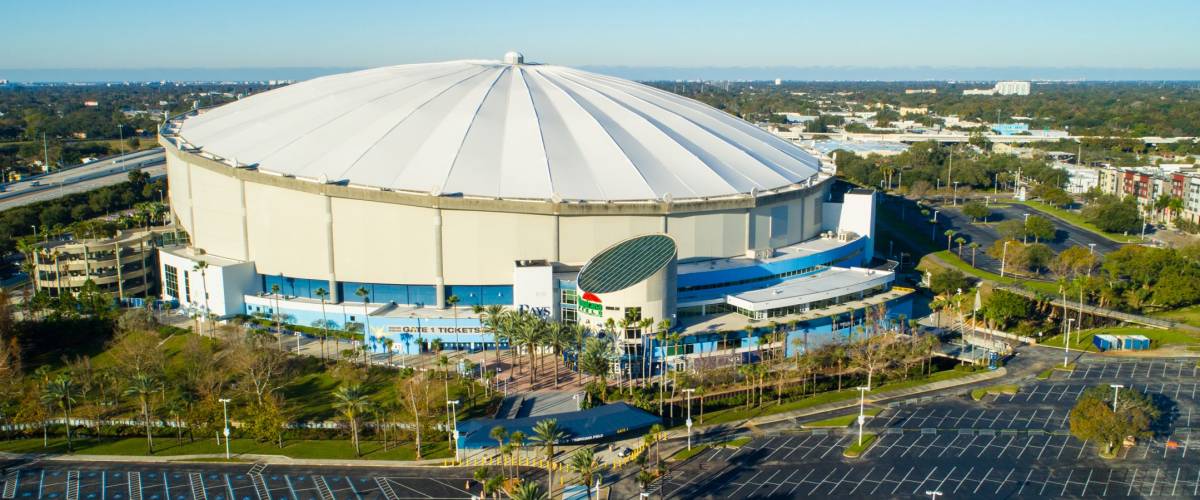 In the cellar on this list is the Tampa Bay Rays' ballpark, the majors' only remaining stadium with a dome that doesn't retract. That "makes the ballpark experience call to mind being inside a fluted cow pie," Forbes says.
Another negative is that "crowd" sizes can be about the same as what minor league clubs draw.
"Ugh! Thats how I feel anytime I go into this stadium," writes one Yelper.
Sponsored
Kiss Your Credit Card Debt Goodbye
Millions of Americans are struggling to crawl out of debt in the face of record-high interest rates. A personal loan offers lower interest rates and fixed payments, making it a smart choice to consolidate high-interest credit card debt. It helps save money, simplifies payments, and accelerates debt payoff. Credible is a free online service that shows you the best lending options to pay off your credit card debt fast — and save a ton in interest.