1. Book your flight as late as you can You may have heard that booking airiline tickets early is the best way to get the lowest price. But a study done by CheapAir.com found that airfares change every four and a half days by an average $33 — up or down.
Rick Seaney, CEO of FareCompare, says he's found that the best time to book a domestic flight is between three months and four weeks in advance.
However, discount airlines such as Spirit or Frontier may offer their best deals within two weeks of your travel time. Other airlines send emails offering great last-minute prices.
Always compare fares using multiple travel websites, to be certain you're getting the best price. You'll find more available seats if you book one to three months ahead, but you might find a super cheap price right before you fly if you keep your options open.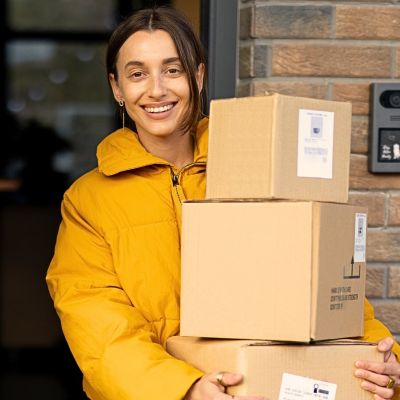 Capital One Shopping's browser add-on automatically applies coupon codes as you shop online. It's absolutely free – plus it takes only two clicks to install. Add the Capital One Shopping browser extension today and start earning discounts of up to 50% on the things you already buy.
Install for Free
2. Set fare alerts for travel sites When you sign up for notifications from airfare websites such as Airfarewatchdog, Skyscanner or Kayak, you'll be among the first to know about new deals to your selected destination.
The alerts go directly to your email inbox, meaning you won't have to spend hours scanning the web for the lowest prices.
If you sign up for fare alerts from a few different sites, you can compare a wide range of prices and guarantee that you'll save some money on your Thanksgiving air travel.
Whether you're a frequent flyer, or even if you travel only around Thanksgiving or the end-of-the-year holidays, this trick will ease the burden on your wallet.
3. Look for alternate or smaller airports Traveling to smaller airports far outside a major city can be a much cheaper way to fly.
For instance, flying to Orlando through Sanford International Airport can cost much less than flying into Orlando International, because Sanford is serviced by ultra-low-cost carriers, such as Allegiant Air.
Similarly, flying into Fort Lauderdale can be cheaper than going directly into neighboring Miami, because airlines using the Fort Lauderdale airport include lower-cost JetBlue, Southwest and Spirit.
But be warned that dirt-cheap airlines often have tons of hidden fees.
Spirit is notorious for luring travelers with astonishingly low ticket prices (averaging around $67) — and then charging extra if you book online, reserve your seat in advance, or even bring aboard a carry-on.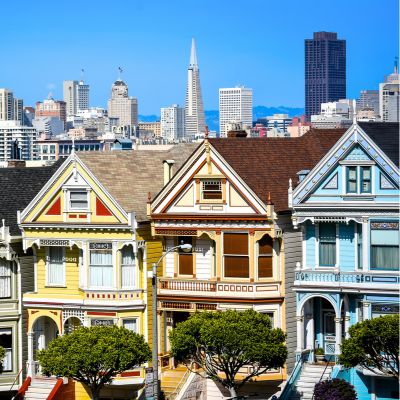 Believe it or not, you don't need millions, or even hundreds of thousands to invest in real estate. Arrived is an online platform where you can invest in shares of rental homes and vacation rentals without the headaches of being a landlord.
Learn More
4. Don't drive yourself to the airport Parking at the airport can be ridiculously overpriced.
Because most airports are remote, there often isn't a whole lot of competition in terms of parking. As a result, the airports can charge pretty much whatever they like.
Don't waste $10 to $40 per day on your parked car. Instead, get a friend or family member to drive you, take public transportation, or use a ride-hailing app.
Note that Uber and Lyft might charge higher rates when airports are busy, but taxis often have a flat rate to get you to the airport. Save every way that you can.
5. Get creative about your mode of transportation If you're willing to take a little longer, then why not get where you're going using a method other than flying?
That might be the fastest way to get there, but it's cheapest only for long-distance travel.
One study found that traveling from Boston to New York by train is $435 cheaper than flying. And a round-trip train between Chicago and St. Louis can cost just $62, versus up to $350 for a plane.
Going by train also can be better for the environment, but cost and efficiency all depend on when and where you're going.
If you're considering driving to your Thanksgiving destination, try using BeFrugal's fly-or-drive cost calculator to price your trip.
6. Airbnb it instead of staying at a hotel With 7 million accommodations available worldwide, Airbnb has become a legitimate alternative to staying in pricey hotels.
Spending the night in an instant hotel, rather than a chain, will offer you luxuries and flexibility you would otherwise miss staying in a hotel or motel.
Besides having considerably more space than a hotel, Airbnbs are nearly always significantly cheaper than booking a hotel room.
Plus, you'll have access to a kitchen, which means you can cook at your rental and not have to worry about eating out.
Though in some cities the margin of savings can be slim, combining an Airbnb stay with other frugality steps can save you massively over the course of your Thanksgiving weekend.
7. Travel on off days — or on the actual holiday The most expensive days for Thanksgiving travel in 2019 are the Wednesday before the holiday and the Sunday after, FareCompare has found.
If you can swing it, consider getting to where you need to go in advance of the holiday week. But if not, consider traveling on the holiday itself.
Traveling on Thanksgiving Day (or Christmas Day, for that matter) can be a whole lot cheaper, and you'll find airports much quieter and calmer.
Few people want to travel on actual holidays, but airlines still need to fill out their flights. So you should be able to get lucky and find a good deal. You might be a little late arriving at your holiday get-together, but your savings will make you feel better.
8. Look for package deals When you're booking travel and accommodation, always keep an eye out for package deals. Travelocity and Google Flights are great places to find deals on flights and hotels booked together.
Though travel packages can be found for almost anywhere, many of the best deals will take you just outside popular metropolitan areas.
So if you're looking for a deal to Miami, you might end up finding a low-cost package to someplace just north of there, like Sunny Isles Beach.
Flight and hotel deals are a great, cheap way to make sure you get where you need to go without breaking the bank. Just be sure you weigh the cost of any extra transportation you may need against the lower flight-plus-hotel prices.
Look for bundle deals with Hotwire, a discount travel site that guarantees you'll be receiving the lowest prices available.
9. Take advantage of travel saving apps Nowadays you can find apps that will help you map out and simplify almost every part of your vacation, from transportation to accommodation.
Gasbuddy lets you predict your exact fuel expenses, and Hotwire and Priceline can snag you superb deals at high-end hotels.
Those two are known as "opaque" travel sites: They offer you access to four-star hotels at sometimes half the price you'd usually pay, but you don't find out the name of your hotel until after you pay upfront.
While it may seem strange to book an unknown hotel, the sites tell you about hotel amenities and allow you to choose the area where you want to stay.
You can use BetterBidding.com for tips on how to determine the hotel you're likely to land via Priceline or Hotwire.
10. Use gift cards or points cards If you're a frequent flyer, finding a credit card that will reward you with air miles is a no brainer.
Or, there are credit cards you can use to accumulate points to save when you fill up your gas tank. If you travel enough, it's worthwhile to find out which credit card is best suited to you.
If you're already up to speed on credit cards with travel benefits, then you should consider visiting websites such as Cardpool or Raise to find discounted gift cards with leftover cash on them.
While it does limit your spending to whichever store or company a card is connected to, you can find gift cards with hundreds of dollars on them being resold at discounted prices.
11. Bring your own snacks and entertainment BYOF (meaning "food"). You'll save significantly if you don't buy snacks at the airport.
A report from Research and Markets found that global airport retail sales will reach almost $60 billion by 2022 — meaning we spend a ton of money on airport food, reading material and souvenirs.
Buying food at airports is so expensive because rents are high for airport food stands and shops. You won't do much better on board, since most airlines now charge you for snacks and headphones.
If you pack your own food you'll be saving money and probably eating healthier, too. Not a bad idea, given that you'll be spending a weekend pigging out on turkey.
12. Don't take a nonstop flight Traveling at peak times of the day or week are often more expensive than traveling at downtimes. Maybe it's a "convenience fee," but whatever it is, the higher costs are unnecessary.
The same goes for nonstop or direct flights. FareCompare discovered that by opting for flights early in the morning or for flights that make just one additional stop, air travelers could save up to 50%.
Be sure you look for connecting flights early in the day so you don't get stuck by delays at a layover location.
Air travel will take you a little longer this way, but just think of your layover as an opportunity. It gives you a break from being cooped up in a tight airline seat for hours and hours.
Sponsored
Kiss Your Credit Card Debt Goodbye
Millions of Americans are struggling to crawl out of debt in the face of record-high interest rates. A personal loan offers lower interest rates and fixed payments, making it a smart choice to consolidate high-interest credit card debt. It helps save money, simplifies payments, and accelerates debt payoff. Credible is a free online service that shows you the best lending options to pay off your credit card debt fast — and save a ton in interest.