These are events sure to delight nomads, libertines, beer lovers, pyromaniacs, anthropologists and wannabe pirates everywhere.
Fall festivals and celebrations around the world
1. Cure Salee, In-Gall, Niger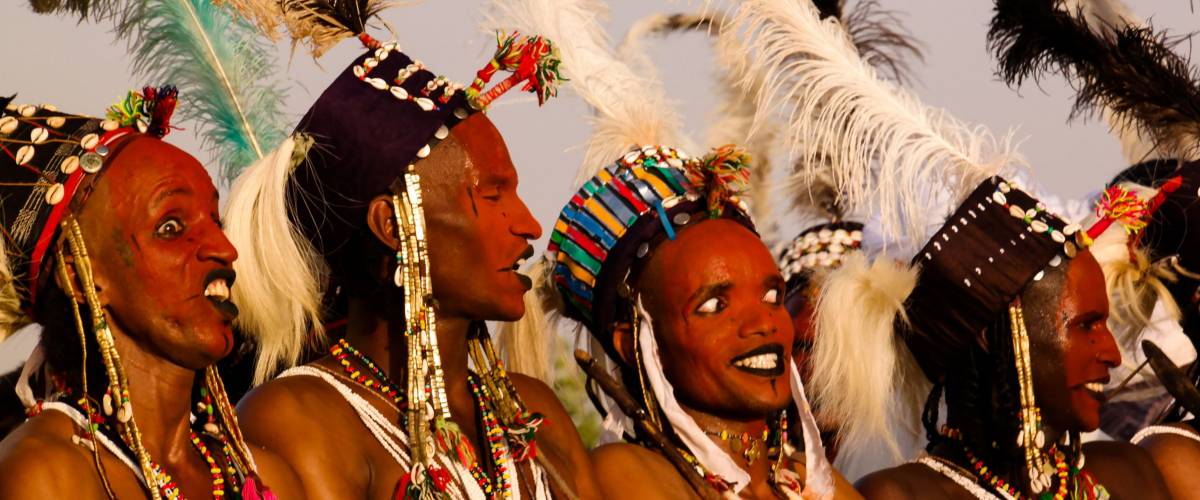 When: Mid-to-late September
Every year after the rainy season, the nomadic Wodaabe people descend on the town of In-Gall on the edge of the Sahara Desert for "Gerewol." It's a harvest festival, tribal gathering and beauty pageant all rolled into one.
But this is no ordinary beauty pageant. Gerewol is a courtship ritual with a difference: It's the men who do the peacocking.
They paint their faces red, white and black, dress in elaborate costumes and perform a dance (and test of stamina) called "Yaake." The aim is to impress the female "judges" who select a man they feel is the most beautiful — and marry him.
2. Oktoberfest, Munich, Germany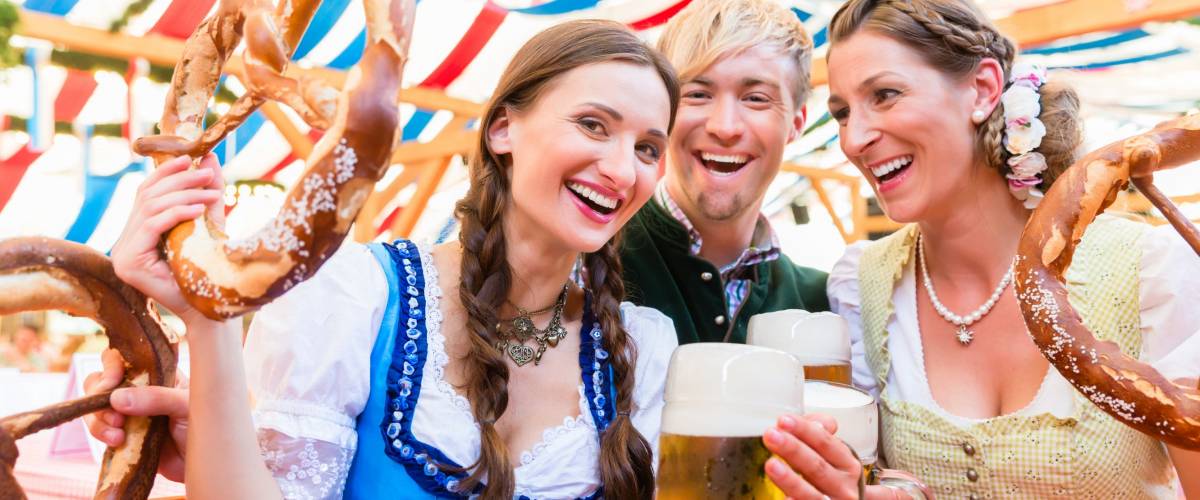 When: Sept. 22 to Oct. 7
Perhaps the most famous autumn festival of them all, Bavaria's Oktoberfest has been one gargantuan blowout after another since King Ludwig I married Princess Therese of Saxe-Hildburghausen back in 1810.
The Oktoberfest stats are just staggering: It draws more than 7 million people from around the world, and they drink approximately 7 million liters of beer, eat over half a million chickens and make use of over 1,000 toilets.
You get served only if you're sitting down, so slap on your lederhosen, learn a bit of German and don't forget to tip your waitress.
3. Rubber Duck Race, Tübingen, Germany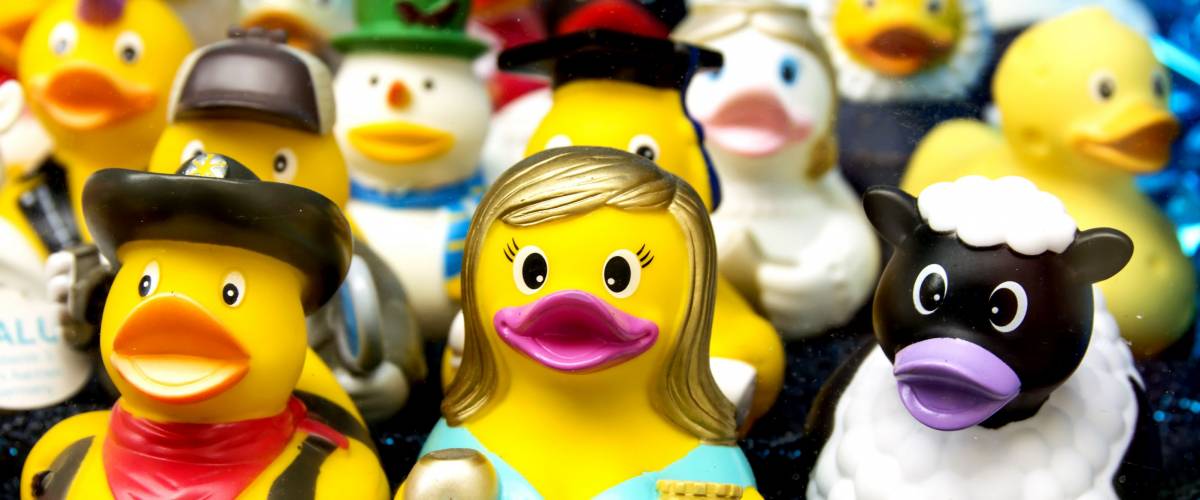 When: Oct. 6
You don't really need an excuse to visit the charming little German town of Tübingen near Stuttgart, but if you're in the region anyway, for Oktoberfest, a day trip could be just the trick for some lighthearted fun to shake off that rather epic hangover.
Every year thousands of rubber ducks are let loose on the Necker, the fast-flowing river that runs through this leafy, picturesque town.
It's a race for charity, anybody with a rubber duck can compete, there's plenty of good cheer — and a prize of around $11,500 for the winner.
Saving up for an epic adventure? Calculate how much you need to save each month to reach your goal.
4. Boun Ok Phansa Festival, Vientiane, Laos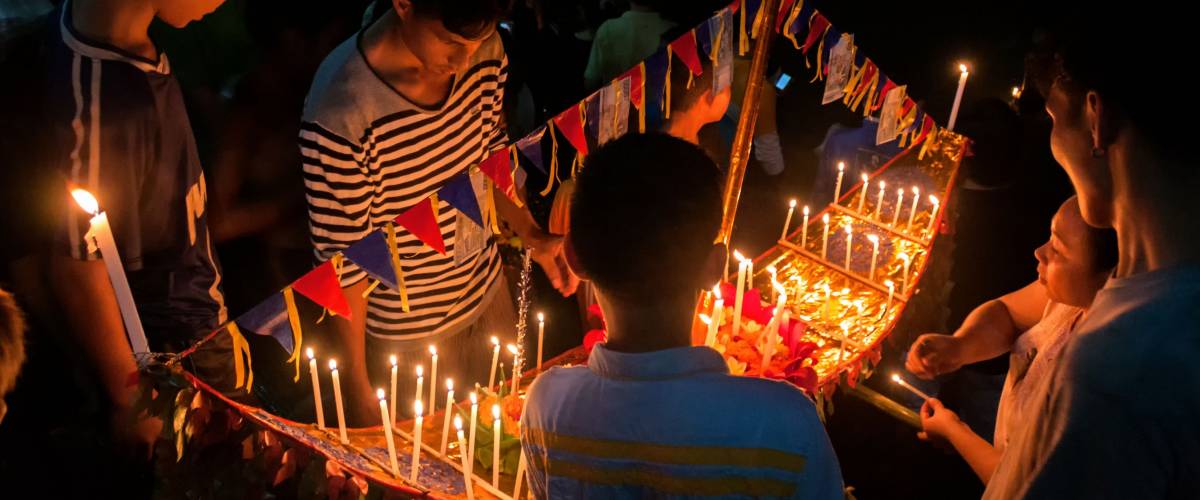 When: Oct. 24
Celebrating the Buddhist monks' return to daily life after three months of fasting and seclusion, the Boun Ok Phansa Festival is a colorful affair involving offerings and processions.
Temples all over the Laotian capital are decked out with candles and paper lanterns. In the evening, hundreds of splendidly lit, multi-colored boats, floats, lanterns and flowers are released down the Mekong River with prayers and wishes to the river gods.
In a gear-crunching change of pace, the following day sees an epic and somewhat frantic boat race on the river, drawing crowds from all over Laos and beyond.
5. Fantasy Fest, Key West, Florida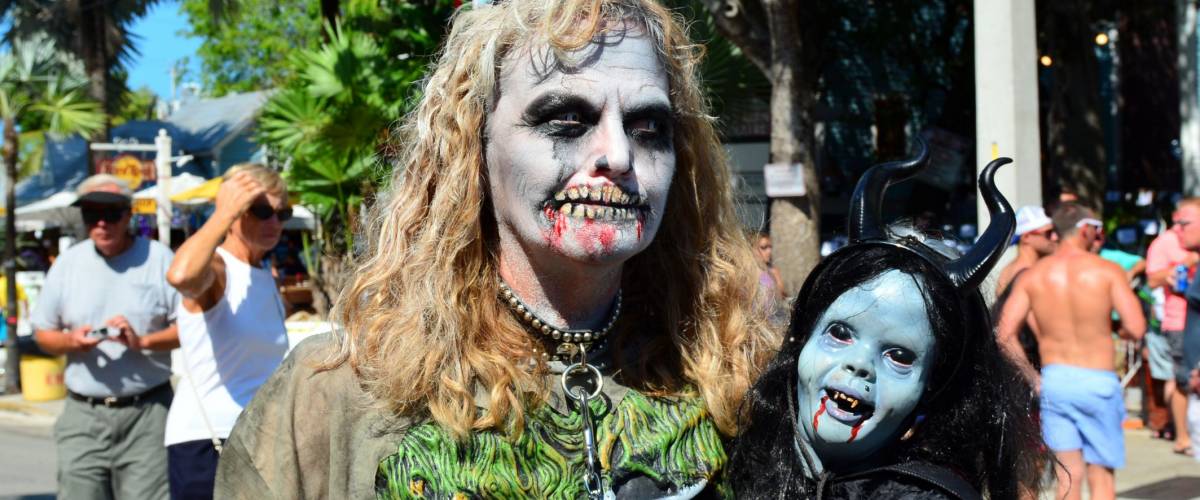 When: Oct. 19-28
Key West, the "Conch Republic" in the Florida Keys, is Bohemian USA at its best, and if you're looking for some grown-up fun in the subtropics this fall, the weeklong street party known as Fantasy Fest is the place to be.
It has been running since 1979 and sees 100,000 revelers descend on the southernmost point of the continental United States.
They often take their clothes off and parade around naked, save for some typically elaborate body paint to keep on the right side of public decency laws. Just, er, barely.
6. Morobe Show, Lae, Papua New Guinea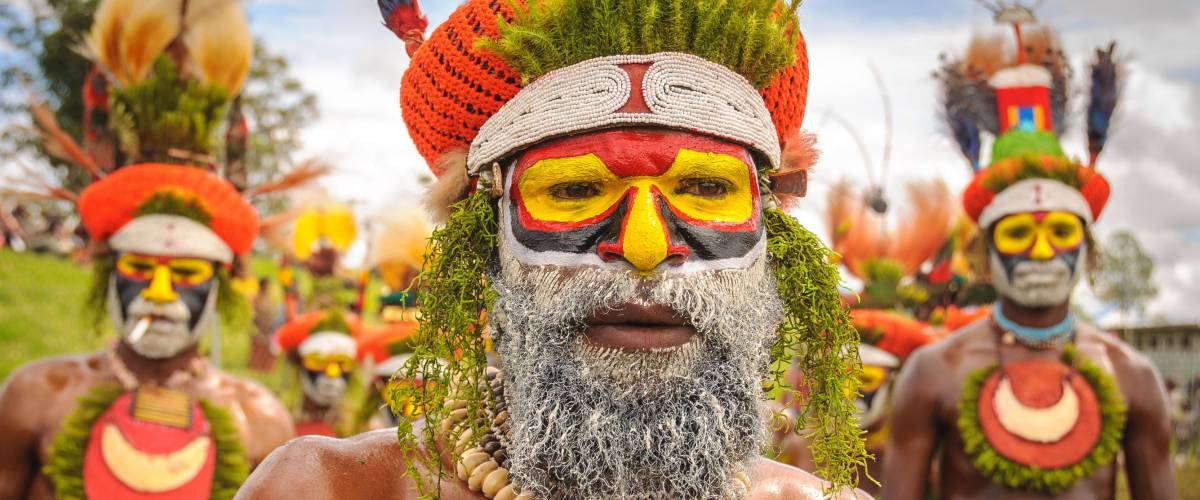 When: Oct 27-28
Once a year in Papua New Guinea's second city, dozens of tribes get together for the Morobe Show, a showcase and a celebration of tradition, diversity and peace among the villages of the region.
Expect to see some wonderfully elaborate outfits, brightly colored face paint, spears, feathers and war dances. A particular highlight is the Asaro Mudmen tribe who wear huge clay masks (more like helmets).
Everyone is more than happy to pose for photos, so make sure you have a decent camera or a phone that takes good pictures! It all culminates in a giant "Sing-Sing" in the city's stadium, with all of the tribes performing together — a truly unforgettable experience.
7. Day of the Dead, Oaxaca, Mexico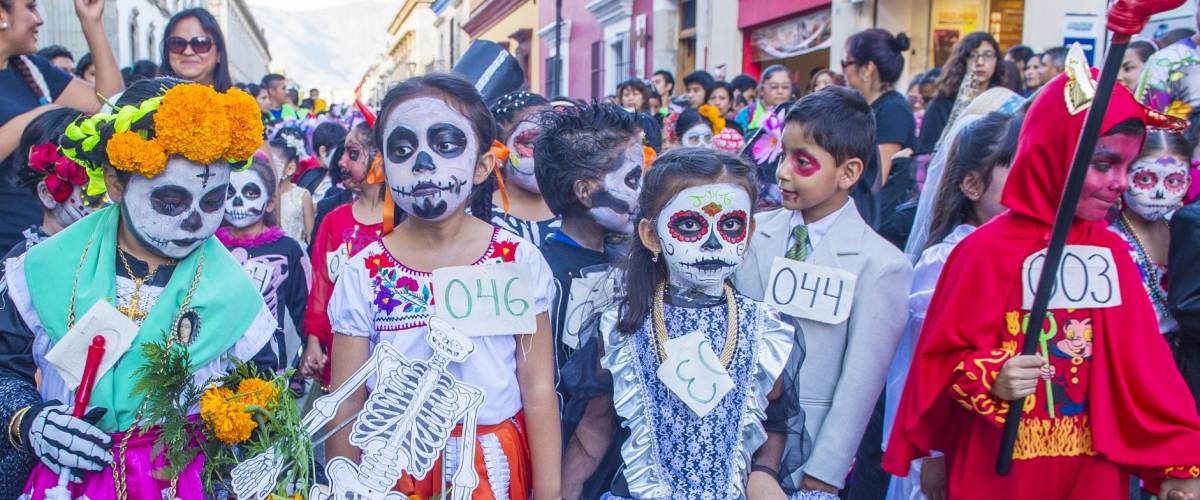 When: Nov. 1
A bright and colorful festival of remembrance for those who have shuffled off this mortal coil, the Día de los Muertos is a somewhat magical fusion of an ancient Aztec festival and the European concepts of Halloween and All Souls Day.
There are parades, floats, elaborately decorated sugar skulls, music, dancing and laughter — this is by no means a somber affair.
Festivities take place all over Mexico, but Oaxaca, 225 miles southeast of the capital, is where they pull out all the stops. The festival is a must for all those who shed a tear at the end of Pixar's Coco. Which means every human.
8. Bonfire Night, Lewes, England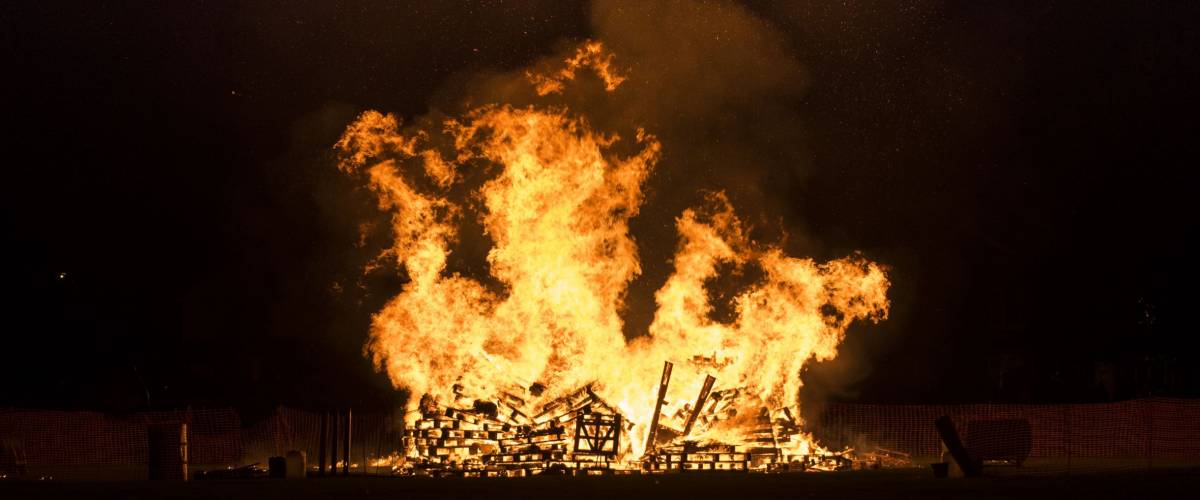 When: Nov. 5
There's a traditional English rhyme that goes, "Remember, remember, the Fifth of November." It's the date that Guy Fawkes and his buddies tried to blow up the British Parliament in 1605, and it's memorialized every year by fireworks displays and the burning of effigies all over the U.K.
The town of Lewes, 45 miles south of central London, takes the celebration to the next level with what has been described as "a head-on collision of Halloween and Mardi Gras."
The festivities culminate in a procession of huge, grotesque papier-mâché figures lampooning celebrities and politicians, ready to be thrown on a massive bonfire. In the current political climate, it's all rather cathartic.
9. Pirates Week Festival, George Town, Cayman Islands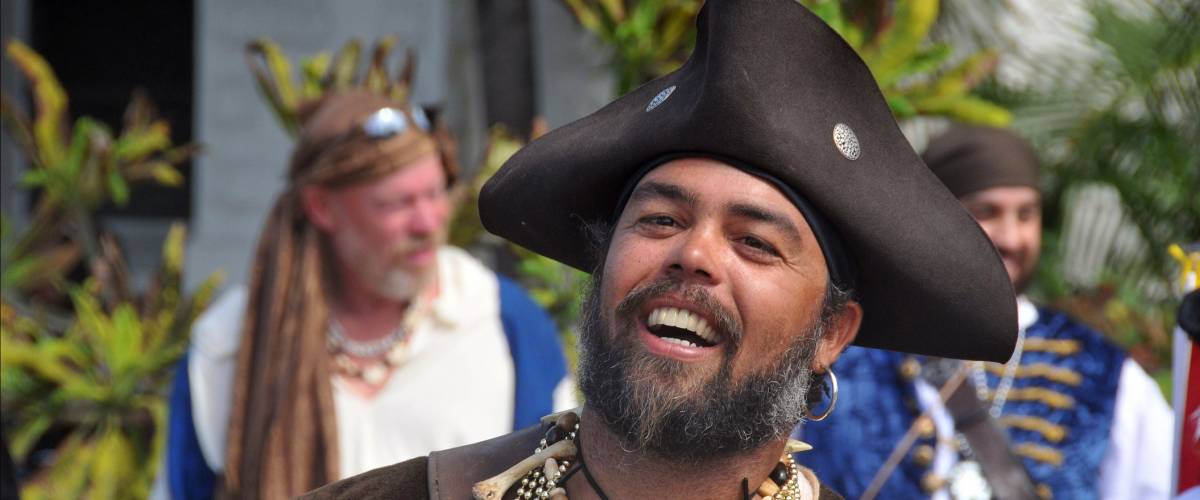 When: Nov. 8-12
Avast yer squabblin' an' lend us yer lugholes ye scurvy landlubbers! The Caribbean's premier pirate festival kicks off on Grand Cayman with a mock-pirate "invasion" from the sea.
A crew of ne'er-do-wells and scallywags make a surprise landing at George Town harbor and capture the governor.
The pirate festival runs for five days, with events going on all over the island. Expect eye patches, peg legs, salty sea dogs and plenty of yo-ho-hos, all washed down with copious amounts of grog. Yaaarrr!
Eds note: Graham Hughes holds the Guinness World Record for visiting every country on Earth without flying: four years, 31 days. He hosts the Travel Channel's "Lonely Planet: Odyssey with Graham Hughes" and is the author of Man of the World.