Despite these reassuring numbers, a recent Gallup poll shows that more than half of Americans believe the problem of crime in the U.S. is "very" or "extremely" serious.
Although you may live your entire life without incident, the numbers are worth considering if you're deciding where to go to school, where to raise a family or where to retire. These are the 15 worst states for crime in the United States:
15. Kansas Violent crime rate: 1 in 228
Homicide rate: 3.9 per 100,000
Recent years have been tough on Kansas. The state faced a greater homicide crisis in 2017 than it had in almost 70 years. While the number of deaths decreased the year after, the rate of violent crime as a whole surged by 5%, according to the Kansas Bureau of Investigation.
There is hope for improvement. Police in the state's largest city, Wichita, are getting extra training and assistance, along with nine other high-risk cities selected by the U.S. Department of Justice last year.
In the news: Topeka Police Chief Bill Cochran recently addressed the high number of gun thefts so far this year, saying police will offer free firearm locks and ID packets to local gun owners. A total of 37 guns were reported stolen by mid-February.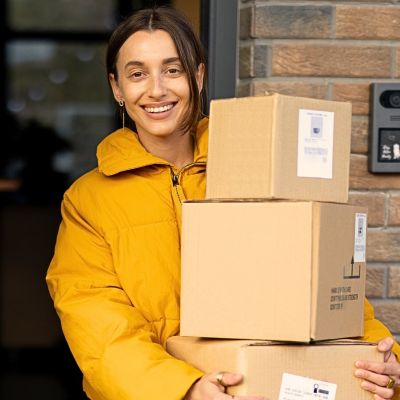 Capital One Shopping's browser add-on automatically applies coupon codes as you shop online. It's absolutely free – plus it takes only two clicks to install. Add the Capital One Shopping browser extension today and start earning discounts of up to 50% on the things you already buy.
Install for Free
14. California Violent crime rate: 1 in 224
Homicide rate: 4.4 per 100,000
Between 2017 and 2018, violent crime in California declined in almost every category. However, gang violence remains a problem in California's big cities and elsewhere throughout the state.
According to the LAPD, there are currently more than 450 active gangs in Los Angeles, and more than half the city's homicides in 2018 were gang-related.
In the news: California has seen an influx of "ghost guns" — firearms that can be assembled from a kit and do not have a serial number. Almost half of all gun crimes in Los Angeles involve ghost guns, according to the head of the ATF's Los Angeles Field Division.
13. Michigan Violent crime rate: 1 in 223
Homicide rate: 5.5 per 100,000
This state's largest population center, Detroit, can be a dangerous place to live. In 2018, Detroit's homicide rate was the third-highest among major cities in the United States and, according to the World Atlas website, 42nd among major cities around the world.
The Detroit Free Press reports that violent hate crimes in Michigan increased by 13% from 2017 to 2018, though the number of hate crimes overall declined slightly due to a decrease in property-related crimes.
In the news: In early February, an up-and-coming DJ named Byron "Slick B" Gilbert was killed while being robbed on Detroit's west side. Police are searching for two suspects caught on a security camera moments before the attack.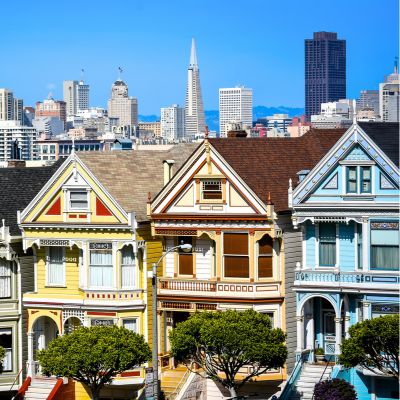 Believe it or not, you don't need millions, or even hundreds of thousands to invest in real estate. Arrived is an online platform where you can invest in shares of rental homes and vacation rentals without the headaches of being a landlord.
Learn More
12. Oklahoma Violent crime rate: 1 in 215
Homicide rate: 5.2 per 100,000
In 2018, Oklahoma overtook Louisiana as the "world's prison capital." It now has the highest incarceration rate of any U.S. state and a higher rate than any country on the planet, according to data from the non-profit Prison Policy Initiative.
That year saw Oklahoma exceed the national average in three violent-crime categories: murder, rape and aggravated assault.
In the news: Police say seven people, reportedly members of an Oklahoma-based group called the Universal Aryan Brotherhood, are suspects in the torture and killing of one of the group's own members, allegedly over damage he caused to an air-conditioning unit.
11. Maryland Violent crime rate: 1 in 213
Homicide rate: 8.1 per 100,000
Maryland's severe homicide rate puts it in the top five states in the country.
For years, the state's largest city of Baltimore has consistently had one of the top homicide rates among major U.S. cities. Last year, the city saw one of the highest body counts on record: 347.
In the news: Baltimore recently implemented a zoning bylaw to remove liquor stores from residential neighborhoods, as researchers believe that closing 80 locations could decrease homicides by 22 and save the city $27.5 million each year. A recent study shows that areas of Baltimore with well-advertised liquor stores experience more violent crime than other parts of the city.
10. Arizona Violent crime rate: 1 in 211
Homicide rate: 5.1 per 100,000
To help solve its problem with violent crime, Arizona has become one of only 12 states to use familial DNA testing.
The technology, which relies on matches with relatives to narrow down suspects, has led to several cold cases being solved.
In the news: Phoenix police have apprehended the man they believe is responsible for the death of Lance McDowdell, a professional indoor football player for the Arizona Rattlers. The suspect has been charged with second-degree murder, though the motive is still unknown.
9. South Carolina Violent crime rate: 1 in 205
Homicide rate: 7.7 per 100,000
A recent outbreak of deadly violence in South Carolina has law-enforcement officials worried. Despite seeing a 2% drop in the violent-crime rate from 2017, the state saw more murders in 2018 than it's seen in a quarter century, according to data from the South Carolina Law Enforcement Division.
In the news: A 16-year-old who pleaded guilty in December to attacking an elderly woman escaped from a juvenile facility in Columbia in January. After 12 hours on the run, he was found about eight miles away from the detention facility. The teen, who was tried as an adult, is serving 35 years for criminal sexual conduct.
8. Missouri Violent crime rate: 1 in 199
Homicide rate: 9.9 per 100,000
Lawmakers in Missouri, which has the second-highest homicide rate in the country, are pushing several bills to try to keep the number of shootings under control. In addition to all of the deaths on the streets, the gun violence in Missouri is leaving hundreds of people wounded. Last year, about 500 nonfatal shootings took place in Kansas City alone.
In the news: A recent shooting outside a Kansas City nightclub left one dead and 15 others injured. According to some reports, a security guard from the club had fired shots into the air to get angry patrons to disperse. One man, who was maced by security, left the scene and returned with a firearm of his own.
7. Alabama Violent crime rate: 1 in 192
Homicide rate: 7.8 per 100,000
While Alabama remains one of the most violent states, things are improving. The number of homicides and violent crimes dropped slightly between 2017 and 2018.
Last year the city of Anniston, consistently ranked as one of the most violent cities in the state and the country, saw a huge decrease in violent crime. According to the Anniston Star, police were stunned to find homicides down 43%, aggravated assaults down 57% and sexual assaults down 65%. Officials credit a partnership between Anniston police and federal law-enforcement agencies to crack down on violent crimes and remove "alpha criminals" from the streets.
In the news: A 67-year-old man has been charged with attempting to murder three Montgomery police officers on Feb. 9. According to police, the man fired at the officers, who were responding to a disturbance, and then retreated into his room. A standoff ensued, and after several hours of negotiation, the man was taken into custody unharmed.
6. Louisiana Violent crime rate: 1 in 186
Homicide rate: 11.4 per 100,000
Louisiana has the highest homicide rate in the country — more than double the national average. It also has the second-highest incarceration rate in the U.S., according to the non-profit Prison Policy Initiative, only surpassed by Oklahoma.
In the news: To help keep the peace, the New Orleans Police Department has started assigning officers to specific areas within their district to help them get to know the residents. The department also plans to provide more extensive homicide training to officers who work all over the city, which it hopes will help clear more cases.
5. Nevada Violent crime rate: 1 in 185
Homicide rate: 6.7 per 100,000
Nevada's homicide rate declined between 2017 and 2018, but the incidence of rape increased substantially, from 63.8 per 100,000 residents to 76.8 — the highest it's been in decades.
In the news: A Nevada woman was recently found guilty of murder for a killing that she blamed on evil spirits.
The 30-year-old told police she fired a gun at spirits that she believed were trying to harm her roommate. One of the spirits, she said, came out of her roommate's body. She likened the experience to being "in a virtual-reality video game."
4. Arkansas Violent crime rate: 1 in 184
Homicide rate: 7.2 per 100,000
Although hate crimes decreased nationwide in 2018, in Arkansas they almost doubled. According to the Southern Poverty Law Center, Arkansas is home to at least 14 hate groups. It's one of just four states in the U.S. that don't currently have hate-crime laws, which increase penalties for crimes committed on the basis of religion, race, ethnicity or gender.
In the news: Police say two Arkansas men were arrested in January after a minor was held at gunpoint during a drug deal arranged on the popular social-media app Snapchat. After picking the minor up in a car, the suspects allegedly pointed an AR-15-style rifle and a Taser at him and took his money.
3. Tennessee Violent crime rate: 1 in 160
Homicide rate: 7.4 per 100,000
While violent crime decreased in Tennessee in 2018, according to the state's bureau of investigation, the city of Memphis is in turmoil.
The rate of both homicides and aggravated assaults rose in Tennessee's second-largest city. In fact, of the 407 homicides that took place in Tennessee, almost half occurred in Memphis.
In the news: Concerned residents are calling for a housing complex east of downtown Memphis to be shut down due to an influx of violent crime over the past five years.
Police say that from the beginning of 2015 to February 2020, a total of 1,070 crimes were reported at the complex, including 106 violent crimes and four homicides. During the same time frame, businesses and houses within a half-mile radius of the complex filed 2,863 reports.
2. New Mexico Violent crime rate: 1 in 117
Homicide rate: 8.0 per 100,000
New Mexico's homicide rate is substantially higher than the national average. The state's largest city of Albuquerque saw 82 people killed last year, the most in recent history. Police blame a combination of factors for the violence but are cracking down on all crimes committed with firearms to try to prevent future deaths.
In the news: Following two violent armed robberies, more than 100 downtown business owners in Santa Fe have signed a petition asking city council and the mayor to address the crime problem and increase police patrols. In response, a spokeswoman for the city says the Santa Fe Police Department has kicked off an enforcement blitz.
1. Alaska Violent crime rate: 1 in 113
Homicide rate: 6.4 per 100,000
Two years ago, Alaska faced a greater crisis with violent crime than any state in the country. Even though the overall crime rate dropped from 2017, violence in Alaska hit its highest mark in five years.
Sexual assault remains one of the biggest problems. In 2018, the state saw 161.9 sexual assaults for every 100,000 people, which is almost four times the national rate.
In the news: A 51-year-old man suspected of shooting at a home in Willow, Alaska was himself shot and injured by the homeowner before being arrested. The suspect was found by Alaska State Troopers at a neighbor's property and charged with three counts of felony assault and two counts of weapons misconduct.
Sponsored
Kiss Your Credit Card Debt Goodbye
Millions of Americans are struggling to crawl out of debt in the face of record-high interest rates. A personal loan offers lower interest rates and fixed payments, making it a smart choice to consolidate high-interest credit card debt. It helps save money, simplifies payments, and accelerates debt payoff. Credible is a free online service that shows you the best lending options to pay off your credit card debt fast — and save a ton in interest.