How did the middle class erode so much?
In the years since the middle class's heyday, the national economy has been battered by a series of recessions, beginning in the 1970s with the oil export crisis and continuing most recently with the COVID-19 pandemic.
Tankersley suggests that the government dealt a crippling blow to the middle class by responding to these crises not by investing back into the individual, but by bailing out corporations and flooding the market with bail-out funds, which left middle-class people (or households) struggling to catch up.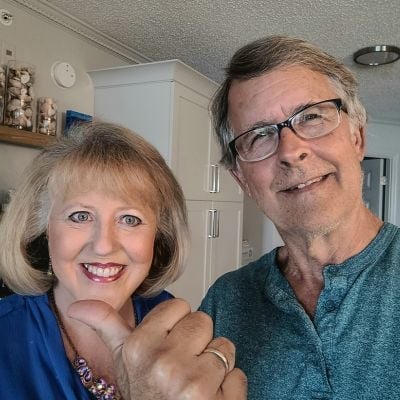 The death of the domestic manufacturing industry
As the country experienced heavy economic setbacks, the once-thriving domestic manufacturing industry was withering.
And while the oil crisis did have an impact on manufacturing, its death knell was already being sounded by the tech boom of the 1980s.
The country's economy was beginning to be fueled by the tech industry, and supported by service and retail.
Previously, manufacturing jobs gave the people who worked them (who usually had less formal education) a fairly competitive, stable wage, along with benefits and a pension.
Without having manufacturing as a viable career choice, many of the people who would have sought those jobs went into the service industry instead, which impacted both their standard of living and their long-term wealth.
So, not only did potentially-middle class people "fall" into the lower-income demographic, but others, who were able to access the opportunities in the high-tech industries, were able to move into the upper classes.
Becoming indebted through education
In the 1940s and 1950s, more than half of the young adults had completed high school. By 1960, just 40% had finished high school, and only 10% had completed four years of college. Additionally, 42% of men 25 years or older had only completed eighth grade.
In 2022, the U.S. Census found the educational attainment of people 25 years and older had considerably more variety:
9% of people had less than a high school diploma (or its equivalent)
28% of people had completed high school
15% had completed some college
10% had obtained an associate's degree
23% of people had a bachelor's degree
14% of people had a master's degree or higher.
Although this increase in post-secondary education may seem encouraging, it has hit people where it hurts: in the paycheck.
Many Americans have funded their degrees through a combination of student loans and credit card debt.
Americans carry on average $37,717 in federal student loan debt, and currently, the average student loan interest rate is 6.36%.
The average monthly student loan payment is $503, which takes students about 20 years to pay off. The interest costs are so steep that they turn out to be around 42% of the amount each person repays.
Kiss Your Credit Card Debt Goodbye
Having a single loan to pay off makes it easier to manage your payments, and you can often get a better interest rate than what you might be paying on credit cards and car loans.
Fiona is an online marketplace offering personalized loan options based on your unique financial situation.
When you consolidate your debt with a personal loan, you can roll your payments into one monthly installment. Find a lower interest rate and pay down your debt faster today.
Get Started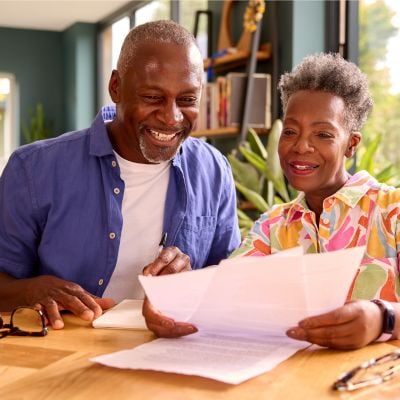 Compare and despair
We wanted to do a side-by side comparison of what the middle class looks like now, versus what it looked like in 1950.
We made up two characters for our purposes — a grandparent, who would have been between the ages of 35-54 (what the BLS considers "prime working age") in 1950, and their grandchild, who is in prime working age in 2023.
Our hypothetical grandparent, Sam Jones I, worked, as many people in the 1950s did, on the assembly line at an automotive manufacturing plant.
He made the average wage for that position — $2.27/hour. This equates to $5,135 USD per year in 1950 dollars (about $65,009 today).
If his grandchild, Sam Jones III, was also working on the assembly line in 2023, and making the average national salary, he'd be taking home $27,929.
Here's a look at the average costs of different expenses that were part of household budgets in both eras — mortgages, grocery bills, gasoline, entertainment (the cost of a ticket to America's "favorite pastime", baseball) and hospital costs.
Monthly cost of living for the Jones family, 1950 vs 2023 It can be tempting to search for one cause, or catastrophe, to explain why the middle class is dwindling. But once you see the numbers on the page, it seems that the decline of the middle class has ultimately been due to a number of factors — and compounded by institutional neglect.
In a way, the middle class is like the Titanic: thought by many to be unsinkable, but in reality, incredibly fragile. And just as the Titanic's fate was sealed by an unforgiving collision, so does the middle class find itself impacted by unrelenting economic forces.
It might be too late to salvage this sunken ship, but perhaps watching it go down will inspire us to chart a new course towards prosperity.
Sponsored
Follow These Steps if you Want to Retire Early
Secure your financial future with a tailored plan to maximize investments, navigate taxes, and retire comfortably.
Zoe Financial is an online platform that can match you with a network of vetted fiduciary advisors who are evaluated based on their credentials, education, experience, and pricing. The best part? - there is no fee to find an advisor.