Legitimate solar programs
The Mosleys are by no means alone in falling prey to solar scams — with dishonest salespeople taking advantage of Americans' rising interest in solar technology's cost-saving and carbon-cutting potential. It's important to pinch yourself and trust your gut if someone's offering you something that sounds too good to be true.
As explained by the Department of Energy (DOE) on a web page titled 'Free solar panels? Don't get burned': "The federal government does not offer any programs for free home solar panel installations, nor does the government require companies to grant solar panels for free to customers."
The DOE does, however, offer several programs to help consumers lower the cost of solar projects for their homes.
For instance, you may be eligible to receive a 30% federal tax credit if you have installed or will install a solar system between 2022 and 2032, which the government says could reduce the cost of installation by an average of more than $7,500.
The DOE says homeowners can also finance rooftop solar projects through lease or loan arrangements and could get additional money back through programs offered by their state.
With so much misinformation out there — as the Mosleys discovered — the DOE says: "It is important to not sign any contract until you are able to make a well-informed decision. Homeowners can refer to guidance from our solar office to explore options and eligibility for programs."
In addition to solar tax credits, here are two other legitimate ways you can earn money back from the government for having a green thumb.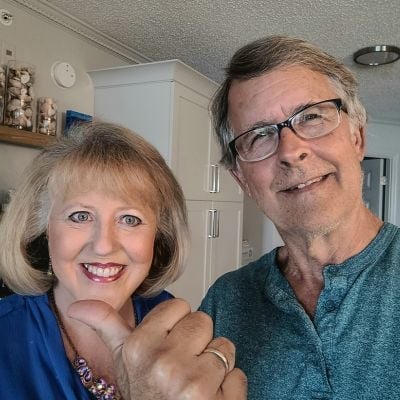 Buy an electric vehicle
One of the most-talked-about ways to cut down on one's carbon footprint is to ditch any gas-guzzling vehicle for a cleaner, electric alternative.
Electric vehicles (EVs) have become increasingly accessible for Americans thanks to federal tax credits introduced in the Inflation Reduction Act (IRA).
In 2023, motorists are able to claim up to $7,500 in credits for purchasing an EV that meets certain conditions.
Your eligibility for the credit will depend on several factors, including the vehicle's MSRP (Manufacturer's Suggested Retail Price), its final assembly location, battery components and your modified adjusted gross income.
Some of the most popular EVs – Tesla Model 3, Tesla Model Y, Chevrolet Bolt, Rivian R1T and Volkswagen ID.4 – qualify for at least some of the IRA tax credits.
If that's not incentive enough, you can also get a tax credit if you install an electric car charger at home. You can claim a credit equal to 30% of the cost — up to a maximum benefit of $1,000.
Install a heat pump
President Joe Biden's IRA has introduced several financial incentives to get homeowners to make more energy-efficient upgrades to their dwellings. Some of the biggest tax credits and rebates are for heat pumps, which can be anywhere from two and a half times to four times more efficient than electric baseboard heaters.
From 2023 through the end of 2032, homeowners will be eligible for a 30% federal tax credit on the total cost of buying and installing a qualified heat pump, up to a maximum credit of $2,000.
The High-Efficiency Electric Home Rebate Act — part of the IRA — can also help you offset the cost of purchasing a heat pump, depending on your income. You could be eligible for up to $1,750 for a heat pump water heater and $8,000 for a heat pump for space heating if your household income is less than 150% of your state's median income.
Sponsored
Follow These Steps if you Want to Retire Early
Secure your financial future with a tailored plan to maximize investments, navigate taxes, and retire comfortably.
Zoe Financial is an online platform that can match you with a network of vetted fiduciary advisors who are evaluated based on their credentials, education, experience, and pricing. The best part? - there is no fee to find an advisor.