Fuel efficiency
One of the most popular vehicles in the U.S. is the Ford F-150 pick-up truck, which now has an electric model, the Lightning. The starting price of a 2023 Ford F-150, according to KBB, is $33,695, while the starting price of a [2023 Ford F-150 Lightning](https://www.kbb.com/ford/f150-lightning/2023/ is $49,995.
Based on the Department of Energy's fuel economy calculator, assuming you drive 15,000 miles a year, the Ford F-150 Lightning could save $16,630 on fuel costs over 10 years compared its gas-powered equivalent — just about making up the $16,300 difference in the original purchase price over a decade.
Meanwhile, two of the most popular SUVs in the U.S. are the Toyota RAV4 and the Tesla Model Y. The starting price for a 2023 Toyota RAV4 is $27,575, according to KBB, while its all-electric competitor, the 2023 Tesla Model Y, starts at $47,490.
The calculator shows the Tesla Model Y could save $12,220 on fuel costs over 10 years, compared to the gas-powered Toyota RAV4 — meaning that it could take over 16 years to break even on the higher upfront cost of the EV.
It's important to note that there are many variables at play here. The prices of cars and fuel may vary depending on the features you opt for and your location. The calculator's settings allow you to adjust for actual purchase price and even the terms of your car loan. You can also tweak the number of miles driven each year, how often you drive in a city setting and even the cost of gas and electricity.
But there's more to the cost of owning a car than the price of fuel, which we'll dive into below.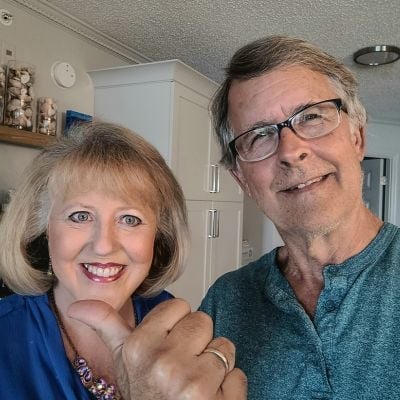 Driving habits
As displayed above, it generally costs less per mile to charge an electric vehicle than to fill up a gas-powered car.
To calculate how much it costs to charge your EV, you need to know the total kilowatt-hours (kWh) it takes to recharge the battery and multiply that by the price you pay per kWh for electricity.
The national average price per kWh of electricity was $0.169 in July, according to the Bureau of Labor Statistics. But remember that rates can vary depending on your utility company. Some areas also offer lower rates if power is used during non-peak hours.
Using the $0.169 per kWh average, if you have a 75 kWh battery in your car — the typical battery size in a 2023 Tesla Model Y — it would cost you around $12.68 to recharge the battery if it's been fully depleted.
Meanwhile, the national average price of gas, as of Aug. 30, was $3.827 a gallon, according to AAA. The standard capacity of a gas tank is between 13 and 16 gallons, so you may have to pay anywhere from around $49.70 to $61.17 to fill your tank from empty.
But this comparison doesn't tell the full story. How you drive may impact your vehicle's fuel or energy consumption. For instance, aggressive driving, including rapid acceleration and hard braking, can dramatically decrease gas mileage, according to the Department of Energy. Actions that will increase the energy demand will also impact the range an EV can travel on a single charge.
According to a Bloomberg analysis of more than a decade of EV sales, the average EV sold in the U.S. has a range of around 300 miles between charges.
Finally, it also takes significantly longer to charge an EV than it does to fill up a gas tank. If you don't have a charger at home, you may have to go out of your way to find a location to recharge your battery. So, if you live by the motto "time is money" then maybe an EV is not currently worth it for you.
Tax credits
EVs are increasingly accessible for Americans thanks to federal tax credits introduced in the Inflation Reduction Act (IRA).
In 2023, motorists are able to claim up to $7,500 in credits for purchasing an EV that meets certain conditions.
Some of the most popular EVs – the Tesla Model 3, Tesla Model Y, Chevrolet Bolt, Rivian R1T and Volkswagen ID.4 – qualify for at least some of the IRA tax credits. If that's not incentive enough, you can also get a tax credit if you install an electric car charger at home. Under the IRA, you can claim a credit equal to 30% of the cost — up to a maximum benefit of $1,000.
Stop overpaying for home insurance
Home insurance is an essential expense – one that can often be pricey. You can lower your monthly recurring expenses by finding a more economical alternative for home insurance.
SmartFinancial can help you do just that. SmartFinancial's online marketplace of vetted lenders allows you to quickly shop around for rates from the country's top insurance companies, and ensure you're paying the lowest price possible for your home insurance.
Explore better rates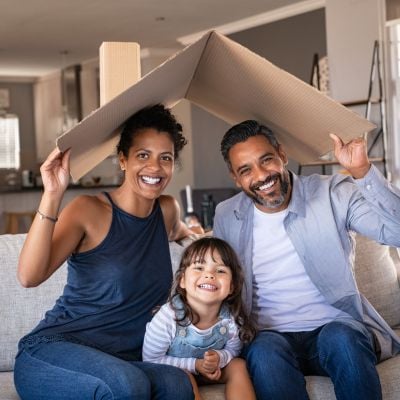 Maintenance and repair costs
When you swap a traditional gas engine for an electric motor, you will typically see lower recurring maintenance costs because you don't have to pay for things like oil changes or replacing timing belts and water pumps.
The life expectancy of EVs is also increasing as battery technology continues to improve, according to Robert Walden, founder of Vehicle Freak.
"While you might shell out more upfront, you're also investing in a longer-lived vehicle," he told the Daily Mail.
The cost of repairing an EV, however, is another story. According to a 2021 report by CNET, citing data from analytics firm We Predict, repair-related costs averaged $306 for EVs and $189 for gas-powered vehicles. The discrepancy was attributed to EVs requiring additional labor hours to diagnose and fix problems due to the technology being relatively new to mechanics. Additional certifications required to service EVs may also be a factor. The price gap may decrease as more mechanics get certified and gain further experience servicing EVs.
Auto insurance
Insurance for EVs can also cost more than insurance for conventional gas-powered vehicles.
"An electric car's higher price tag and more complex equipment means it may cost more to repair or replace if it's in an accident," according to Progressive. "That can mean higher rates for policyholders who carry comprehensive and collision coverage."
"This additional risk has nothing to do with the driver — it's due to the technology in the car itself," the insurer added, noting that EV insurance rates should go down as the cars become more commonplace and the availability of EV parts and qualified repair shops grows.
When it comes to car insurance, it can pay to shop around. If your policy is about to renew and the cost has jumped significantly, you should consider getting at least three quotes from other insurance companies just in case you can get a lower rate. Remember that it helps to have a clean driving record, with no at-fault accidents or moving violations.
Sponsored
This 2 Minute Move Could Knock $500/Year off Your Car Insurance in 2023
Thanks to Everquote you can compare your car insurance at no extra cost to ensure you're getting the best rate. See how much you can save with Everquote today.