8. Google +
Google, 2011
AKA 'Nobody's favorite social network'
Google has had a whole host of successes and continues to be on the cutting edge of technology development and investment. But Google+, the firm's fifth and last attempt at creating a social network, was a definite flop.
Google+ never had a clear vision. Critics noted that it looked too much like Facebook, which was kind of the idea. Google was working hard to keep its employees, users' hearts and ad revenue from being poached by its competitor.
Let's just say it didn't work.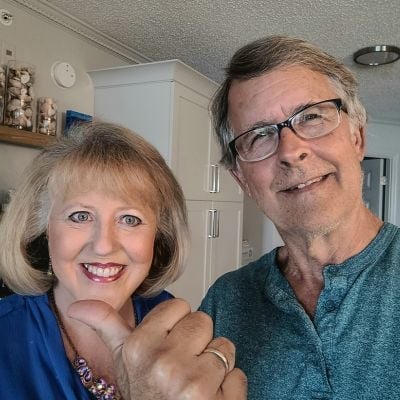 7. WOW! Chips
Frito-Lay, 1998
AKA 'Owww!'
In the late 1990s, Frito-Lay realized that consumers wanted a low-fat snack to replace potato chips made with oil. Enter WOW! Chips made with Olestra, an artificial fat substitute that couldn't be absorbed by the human intestine.
A chip that would slide right through you! Looking back now, it seems like a hideous idea.
People soon realized the terrible downsides, including the horrible stomach pain and other unmentionable gastrointestinal effects of eating indigestible food. Only two years after their release, sales of WOW! chips dropped by half.
6. Twitter Peek
Peek, 2009
AKA 'Dear God, WHY?!!'
In a world of smartphones, laptops, and tablets, Peek, Inc. tried to create something simpler: a small device that would be used purely for Tweeting your opinions to the world.
Although it was cute, it was a total and complete flop.
The dedicated Twitter tool couldn't even show users their whole tweets — only the first 20 characters! And who really needed a smartphone-sized device that could do only one thing?
Kiss Your Credit Card Debt Goodbye
Having a single loan to pay off makes it easier to manage your payments, and you can often get a better interest rate than what you might be paying on credit cards and car loans.
Fiona is an online marketplace offering personalized loan options based on your unique financial situation.
When you consolidate your debt with a personal loan, you can roll your payments into one monthly installment. Find a lower interest rate and pay down your debt faster today.
Get Started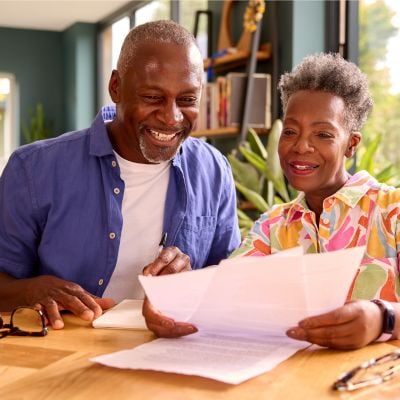 5. Amazon and Facebook phones
2013 and 2014
AKA 'Hello???'
Trying to capitalize on their successes, Amazon and Facebook both introduced phones — and failed miserably.
The over-hyped and underwhelming Facebook Phone that arrived in 2013 was a typical lower-end Android smartphone. Users hated that it couldn't be personalized like other Android phones.
The Amazon Fire Phone, introduced in 2014, couldn't stand up to competitors. It was clunky, available only through AT&T and offered no access to popular Google apps.
4. E.T. The Extra-Terrestrial Videogame
Atari, 1982
AKA 'The world's worst videogame'
In the early 1980s, a videogame based on Stephen Spielberg's Raiders of the Lost Ark became a huge hit for Atari. When Spielberg's next film, E.T., became a box-office winner, Atari got the call to gamify it, too.
But negotiations dragged on so long that development time was cut down to a mere five weeks so the game would be ready to ship for Christmas 1982. The Raiders game had taken 10 months to design.
The E.T. game turned out to be terribly confusing, difficult to play and an all-around disaster. Of the 4 million units sold that Christmas, 2.5 million were returned, and an untold number ended up in a landfill.
3. The Newton
Apple, 1993
AKA 'The one Steve Jobs really hated'
The very first personal digital assistant (PDA) was groundbreaking when it was released in the early '90s, but the Apple Newton tried to do too much too soon.
The first device to move the computer out of the office, it had a stylus and could be used to take notes, store contacts and manage calendars using intelligent natural voice recognition.
Alas, one of the main selling points was a character-recognition feature — which failed to launch. And the Newton's garbled note-taking led to endless pop culture mockery that the device just couldn't shake. When Steve Jobs took back control of Apple, he retired the PDA.
2. The Edsel
Ford, 1957
AKA 'The car with the toilet seat grille'
The Ford Motor Company had great hopes for its newest car design in the mid-1950s and happily sank $250 million into developing, manufacturing and marketing the Edsel, billed as "the car of the future." Too bad the product crashed and burned almost immediately after launch.
But the first Edsels were delivered with oil leaks, sticking hoods and trunk doors and push buttons that didn't work. Critics attacked its design, including its vertical grille that was compared to a toilet seat.
Ford's expensive experiment was discontinued in 1960. Today, the Edsel is considered a collector's item.
1. New Coke
Coca-Cola, 1985
AKA. Coke II and 'The worst new product of all time'
"Why mess with a good thing?" is a question that Coca-Cola should've considered before launching a "new and improved" flavor formula for its iconic soft drink.
One sip of New Coke confirmed it was a major flop: sweeter and flatter tasting than the original and obviously trying to compete with its fast-growing competitor, Pepsi.
The backlash was swift and fierce. The company received nearly 8,000 calls a day from angry customers. Less than three months later, Coke Classic was back on the shelves — and sales went through the roof.
Sponsored
Follow These Steps if you Want to Retire Early
Secure your financial future with a tailored plan to maximize investments, navigate taxes, and retire comfortably.
Zoe Financial is an online platform that can match you with a network of vetted fiduciary advisors who are evaluated based on their credentials, education, experience, and pricing. The best part? - there is no fee to find an advisor.