1. PINK panic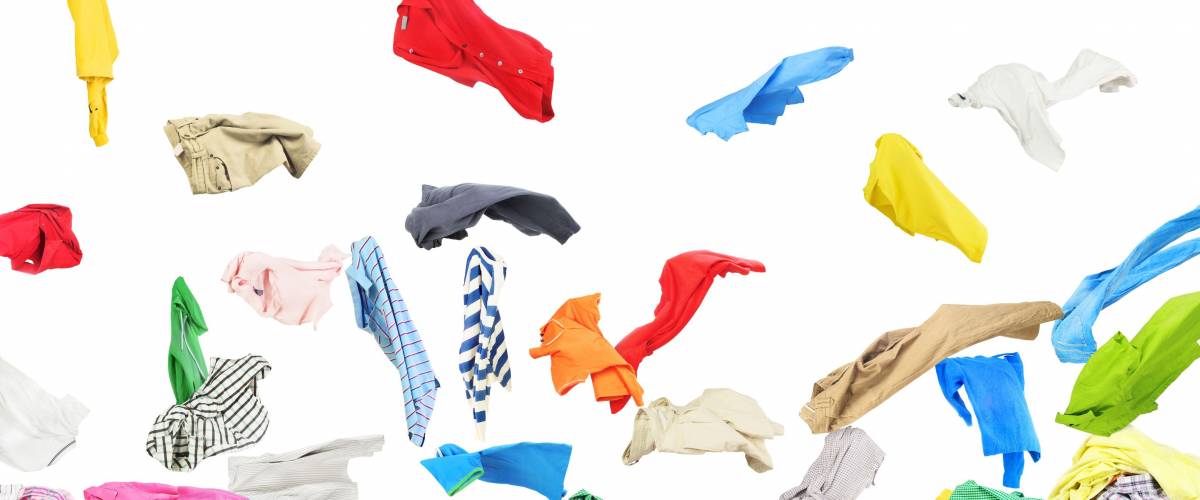 I used to work at Victoria's Secret PINK and for my first Black Friday, I was stationed to work at the front of the store. People were outside waiting to get in — some had camped out since midnight.
When the gates lifted, I was pushed backwards by the crowd and almost fell to the ground. Luckily I fell on our launch table. I climbed the table and stayed up there throwing customers hoodies and yoga pants.
It was fun yelling, "Green hoodie, size small, who wants it?" And everyone jumping and yelling for it.
Also, a girl fainted and I had to stop people from walking all over her.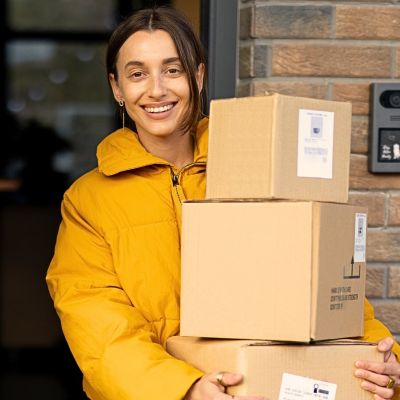 Capital One Shopping's browser add-on automatically applies coupon codes as you shop online. It's absolutely free – plus it takes only two clicks to install. Add the Capital One Shopping browser extension today and start earning discounts of up to 50% on the things you already buy.
Install for Free
2. Cutting cashier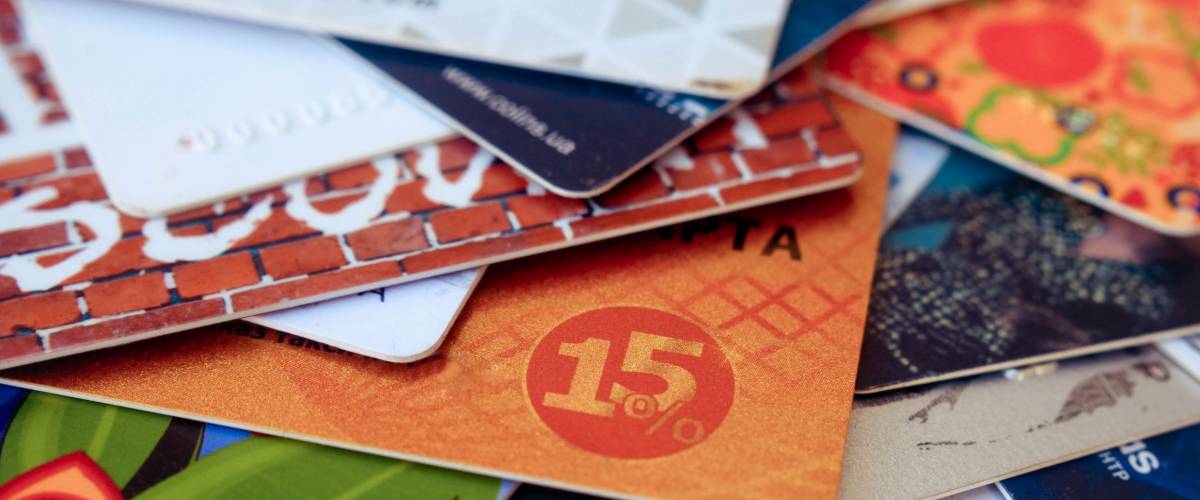 I worked retail through college.
The store I worked at was holding a special sale leading up to Black Friday, and a ton of people were paying with gift cards. With lines leading out the door, my shift was a nonstop run of cashiering.
After several hours I had turned into a robot. Greet customer, ring stuff up, swipe gift card, cut up gift card, hand receipt and stuff back. I think you can see where this is going...
A client handed me their gift card and their ATM card. I swiped both, handed the gift card back, and cut her ATM card in half. She freaked out.
It was horrible.
3. Get a queue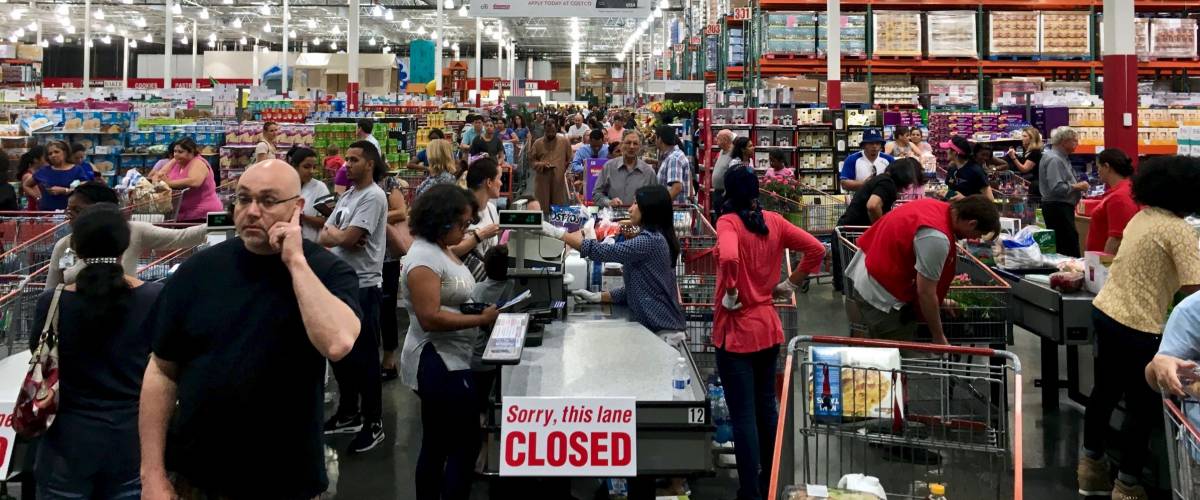 A guy is standing by himself at our customer service desk. Finally somebody notices him and asks what he needs.
"I'd like to pay," he says.
"I'm sorry this isn't a register," replies the attendant.
The guy then proceeds to try and convince the attendant to let him pay.
Of course, the service tech couldn't ring up his purchases, because the service desk doesn't have a register.
After 15 minutes of arguing back and forth, the guy finally left to go find the actual line. The trouble is, people saw him standing at the customer service desk, thought it was a cash register and lined up behind him.
Then people saw the shorter line and got in behind them.
With nobody to control it, the line to nowhere grew quickly. Fifteen minutes was all it took for the not-line to snake all the way around the department.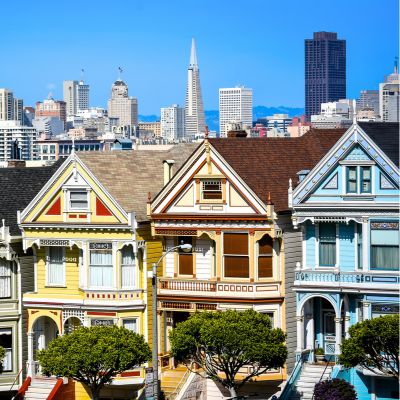 Believe it or not, you don't need millions, or even hundreds of thousands to invest in real estate. Arrived is an online platform where you can invest in shares of rental homes and vacation rentals without the headaches of being a landlord.
Learn More
4. Tackle Me Elmo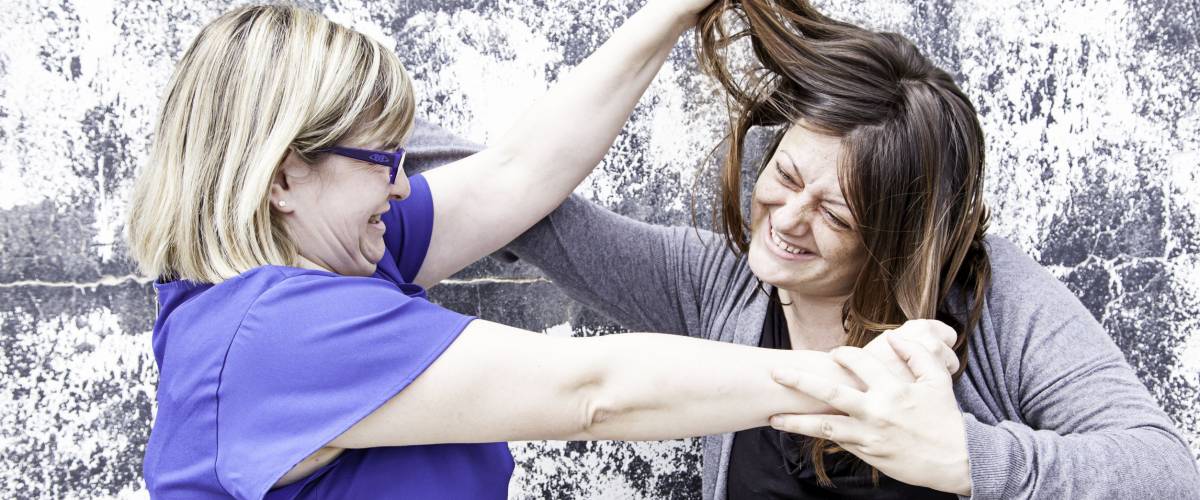 My dad was a police officer when the toy of the year was the Tickle Me Elmo.
(I'm sure every kid who grew up in the 1980s remembers.)
He responded to a call at Walmart or Target (can't remember which one exactly) of two women beating each other up over the last one in the store.
When he went to break up the fight, one of the women bit his arm.
She bit him so hard that she actually drew blood.
He had to get his blood tested every six months for two years after that incident to make sure he didn't get any diseases from her.
People are crazy!
5. In the rough at the golf shop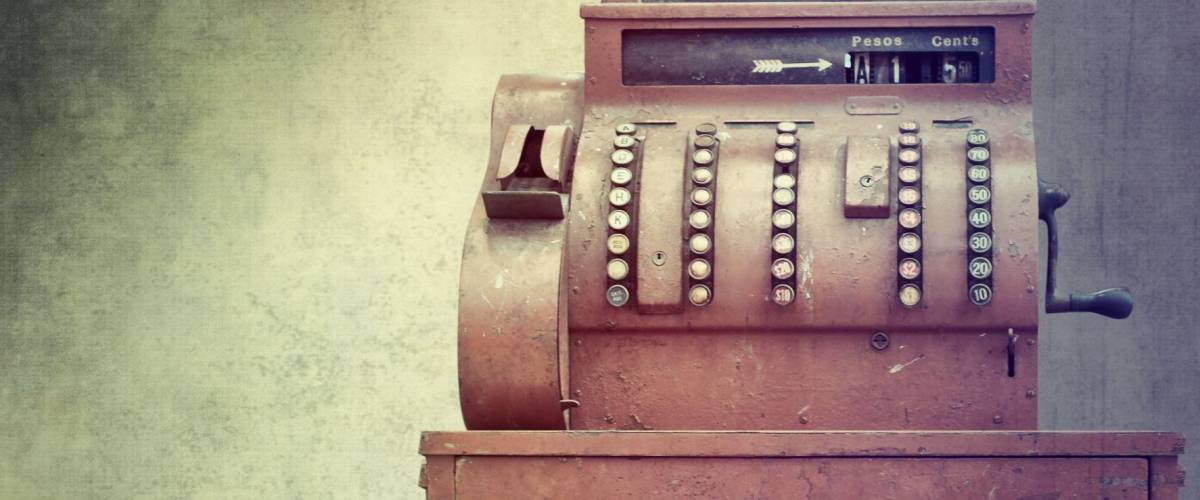 I worked for a golf superstore as a cashier.
Black Friday customers come rushing in and the line starts.
I proceed to scan the first item and ... nothing. The screen went completely black.
I turned the monitor on and off. Scanned another item.
No dice.
As luck would have it, the registers are down, all of our debit/credit machines aren't working and the lines are growing fast.
The only thing we could do was take every transaction manually. Write down SKUs, calculate tax and use the old credit card swipers. This went on for three hours.
I never worked retail during Black Friday again.
6. Boo you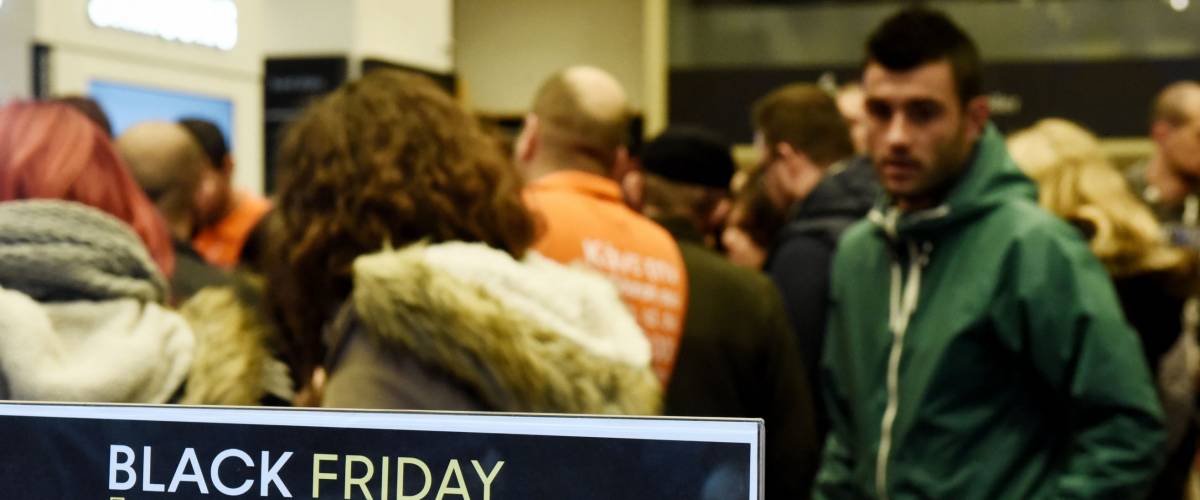 Years ago, I worked as a cashier in a department store.
On Black Friday, every available cash register was staffed and the lines were ten-people long.
I offered to work through my break, but my manager came over and insisted I go on my lunch break. Apparently it's against the law in my state to have people working for more than four hours without a break.
I'd been on my feet all day, so I needed a little refreshment anyway.
I signed off of my register.
That's when people started booing.
I've never been booed in my life. Forty-ish customers actually booed at me as I closed my register.
7. Bacon a real spectacle of things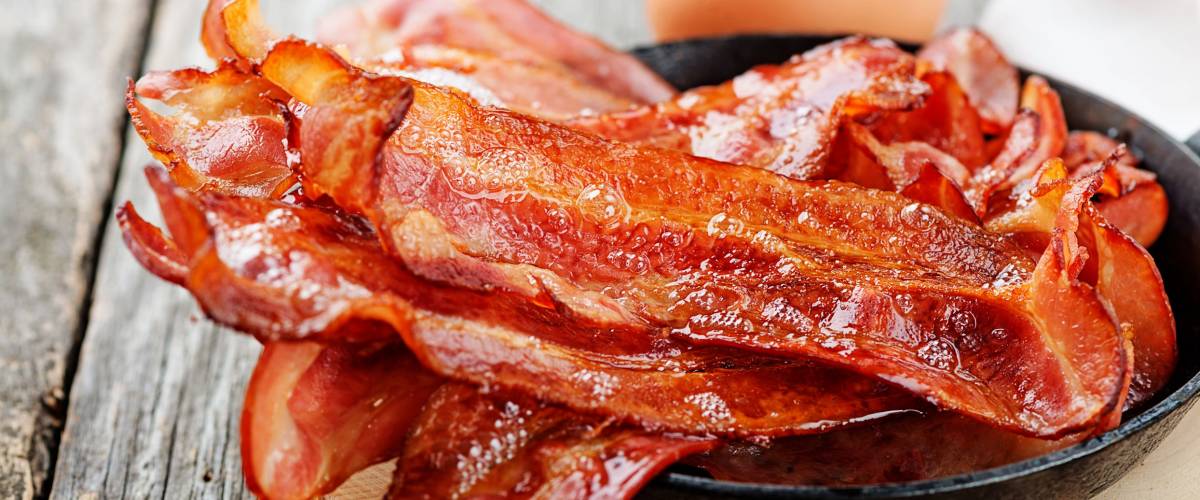 I worked for six years at a Johnny Rockets as a server and manager.
Although we were inside a mall, we didn't open early on Black Friday like the rest of the stores because we are a separate restaurant.
Also, we don't serve breakfast, so it made no sense to open at 6 a.m.
When I got there to open up, we had people shaking our gates screaming that they wanted food.
I pointed them toward the food court and told them we didn't serve breakfast.
A lady spat at me and yelled, "I know you have bacon."
We do.
In a fridge waiting to be cooked and put on a burger.
| Kidou
8. A Wii bit of trouble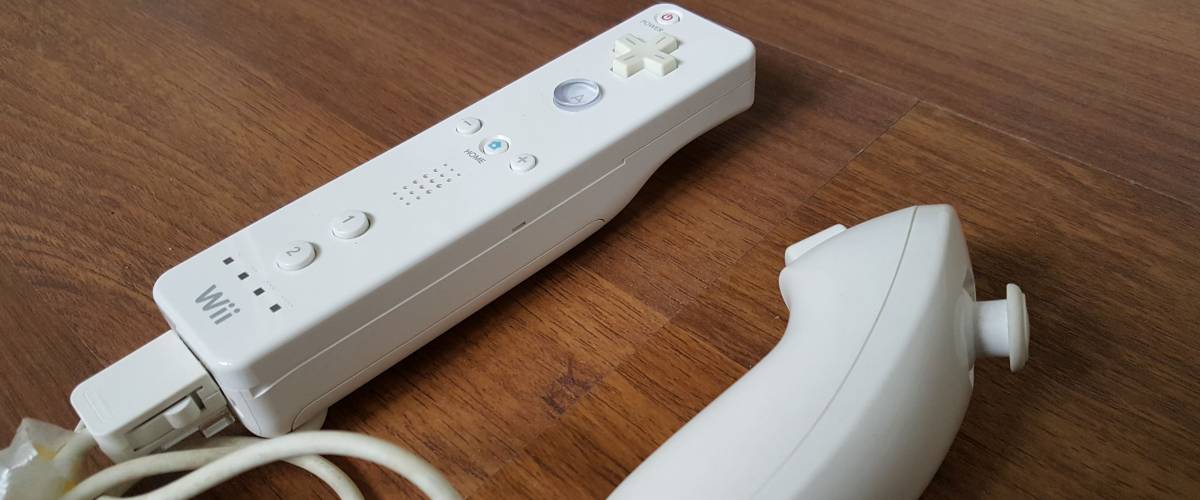 I'm a former GameStop manager. The worst shift I ever worked was Black Friday, 2006. Everyone wanted a Nintendo Wii.
When I got to the store at 4 a.m. to prep for the 5 a.m. opening, there were people wrapped around the shopping center in a line for the thing, even though I had a sign on the door explicitly stating that we could only guarantee them for the first six people.
When I made the announcement to the folks in line, I thought I was about to get mobbed by more than a couple of angry grandmas and impatient moms who had been waiting since midnight.
9. Gift wrapping is extra, but what about babysitting? A woman comes into the store with her two children — probably aged 5 and 7, no older than that. I overhear her say "I'll be back, stay here" and she just leaves them. Not a word to us, she just vanishes.
Within minutes it got busy — as in, 50 customers plus kids. There are only three employees in the store: two on register, then there's me, the shift manager, supposed to be helping people shop. ...
... Mall security called the cops. The officers show up about 25 minutes after this lady left her kids — the lady gets down and makes small talk with the boys while the man waits outside.
Things slow to a crawl in the store, so my fellow employees entertain the boys while I speak with the officers.
Apparently their mother had gone to THE OTHER MALL ACROSS THE EFFING FOUR-LANE STREET. At 7:30 p.m. During crazy-busy shopping time.
10. Furby or bust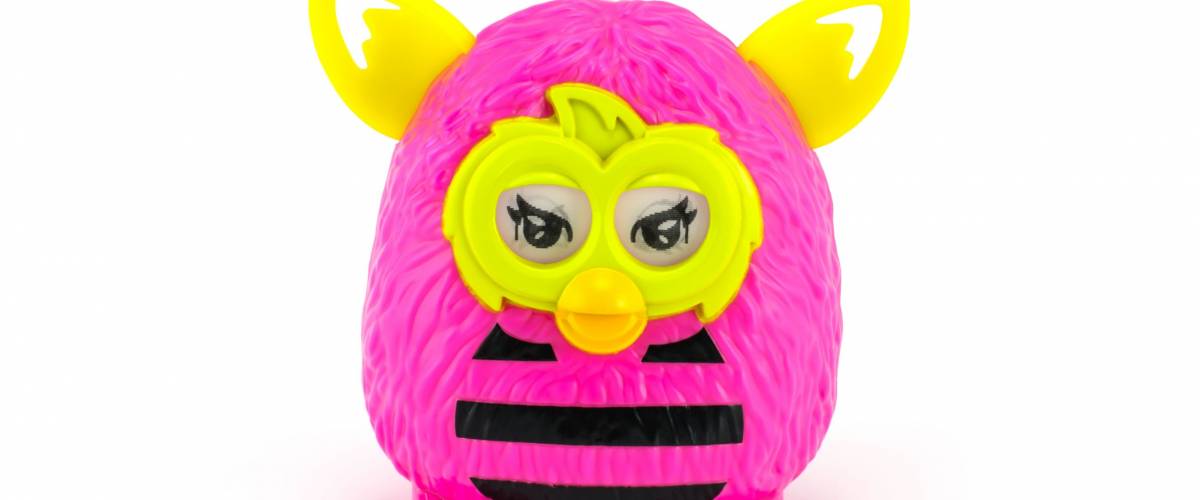 When I was in college I worked at a toy store and it was the year of the Furbys. They were really hard to get and our location only got 10 of them.
We were instructed to pass out numbers (rather than the actual toys) to the first ten people in line. I was the lucky one to pass out numbers.
I gave the first person their number when all of a sudden I'm on the floor — I've been tackled from behind.
This woman had slammed into me, knocked me to the floor and ripped the tickets out of my hand, breaking two fingers.
The store refused to give her a Furby and we detained her until the cops showed up.
11. An alarming confrontation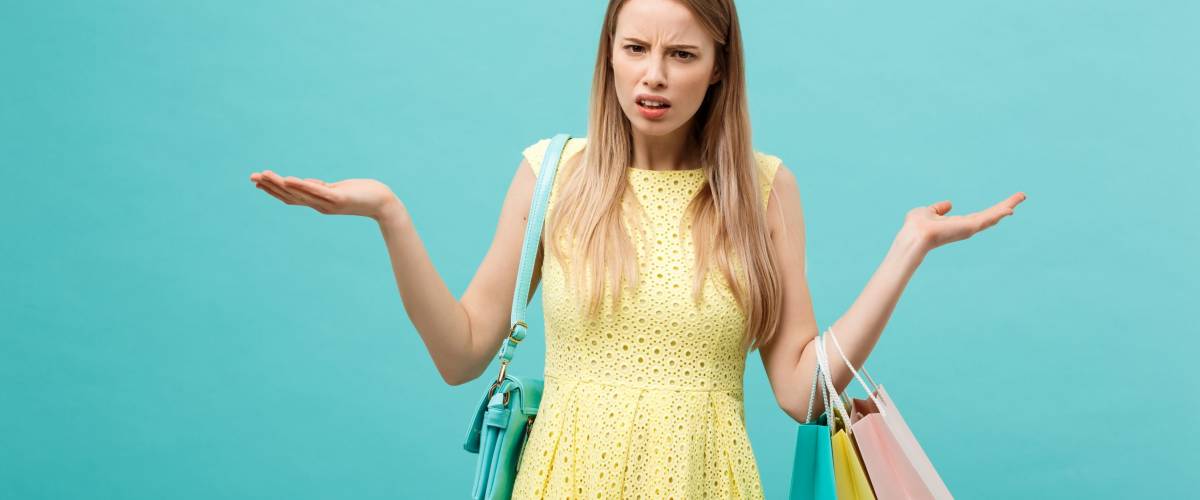 I worked as a greeter at American Eagle.
My job was to stand at the front of the store and tell you about our Black Friday deals. Pretty mind-numbing work, but I made the most of it.
Anyway, at some point during the day, a lady walked in with like eight bags. The alarm went off.
So I smiled and said that it went off most likely because there's possibly still a tag on one of her items.
This was her response: "I JUST WALKED IN AND YOU'RE ALREADY ACCUSING ME OF STEALING?!" And then she stormed off.
Nothing special honestly, just another day of retail.
12. The TV buyer's poor resolution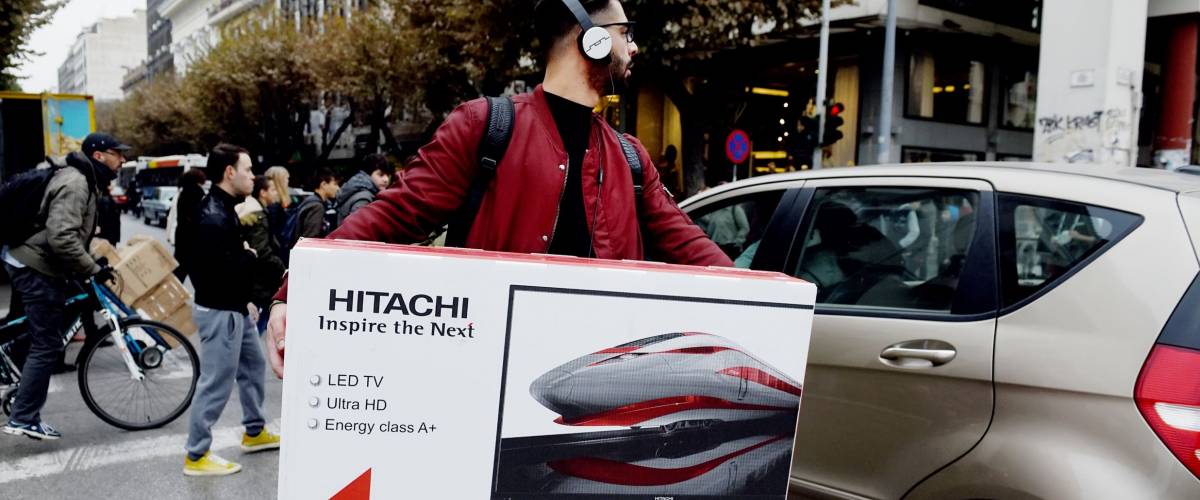 A man showed up the Tuesday before Black Friday with a tent, ice coolers, generator, TV and everything he needed to brave the three nights he would be staying over.
He kept bragging about being first in line. He said he was going to get a plasma TV, and how he was hosting the next Super Bowl party, so this was just going to be the best thing ever.
At 5 a.m., the doors opened and the man goes straight to the plasma TVs. They were all gone. Completely sold out. What happened?
Turns out the garden center at the Walmart opened up about 10 seconds before the front doors. Those that came the night before scooped up all 15 plasma TVs.
This guy who had been there since Tuesday afternoon was dumbfounded and argued with management but was told there was nothing that could be done. That guy's Thanksgiving was a bust for sure.
13. Oh, Christmas trees!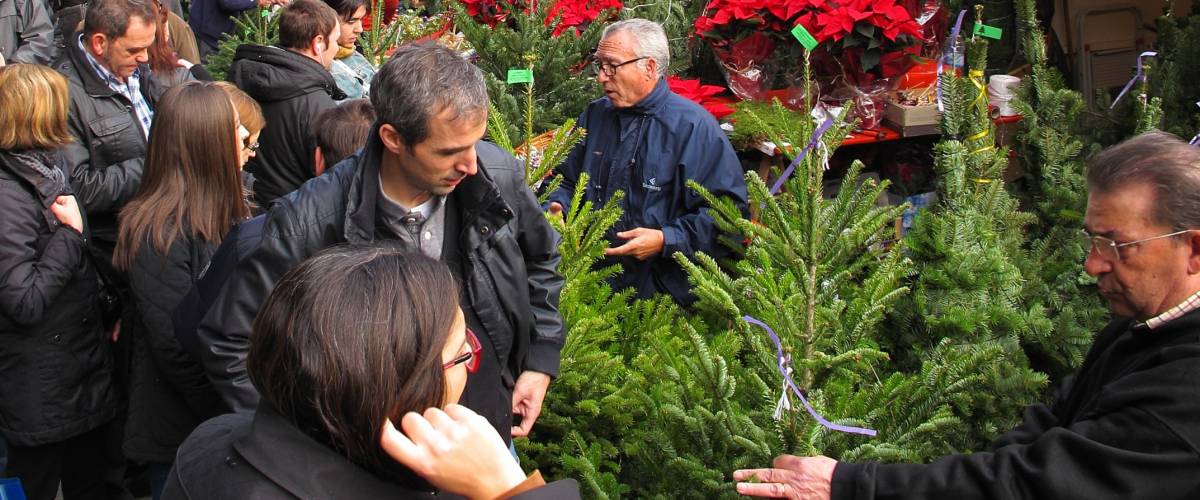 The store I was working at held a sale on Christmas trees. They normally cost $250, but on sale they were going for as cheap as $80.
It was my first Black Friday, and I was a new employee still getting my bearings.
Well, as soon as the managers opened the door, I was like a deer staring at headlights. All the customers ran in and pushed me left and right.
I immediately got nervous.
I was being yelled at and screamed at for one tree, and then another and another. Some women were arguing and pulling either side of one of the boxes. Then a man came and grabbed it from both and started dragging it off.
It was bedlam. I literally ducked into a supply closet and disappeared 'til the chaos stopped.
14. Black Friday can be a scream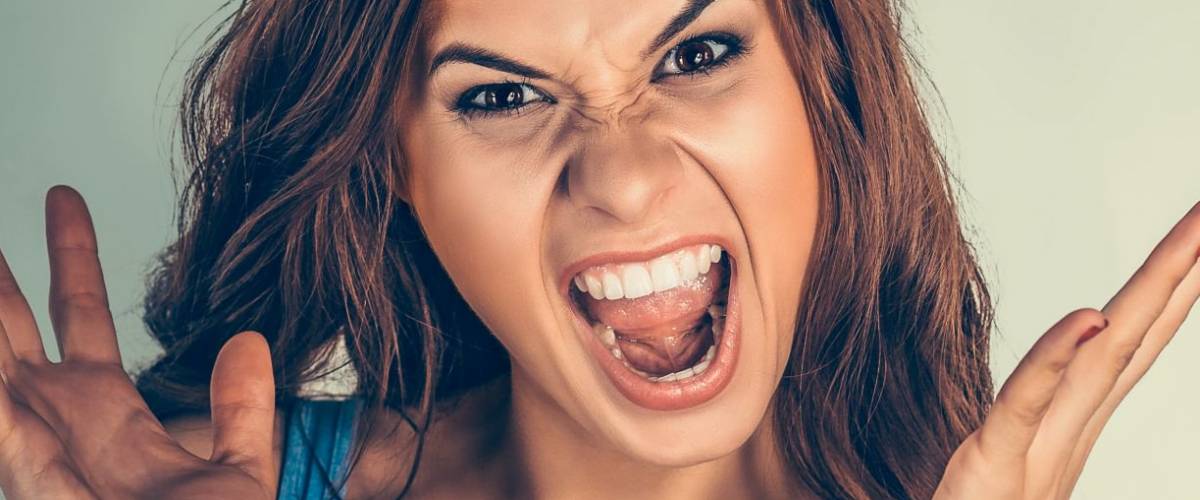 Our Black Friday event started Thursday at 6 p.m. I had to be out front to guide traffic.
At 5:56 p.m., one of the assistant managers at the back of the store decided it would be a great idea to start opening the plastic on some of the displays, so customers wouldn't savagely rip them open.
A customer nearby made eye contact with her, looked at the ceiling and let out a VIKING SCREAM.
This viking scream echoed throughout the store, and everyone else started screaming too. The whole thing lasted about seven minutes.
It was a surreal experience. I actually froze with terror.
| Duane_
15. Wreath wrath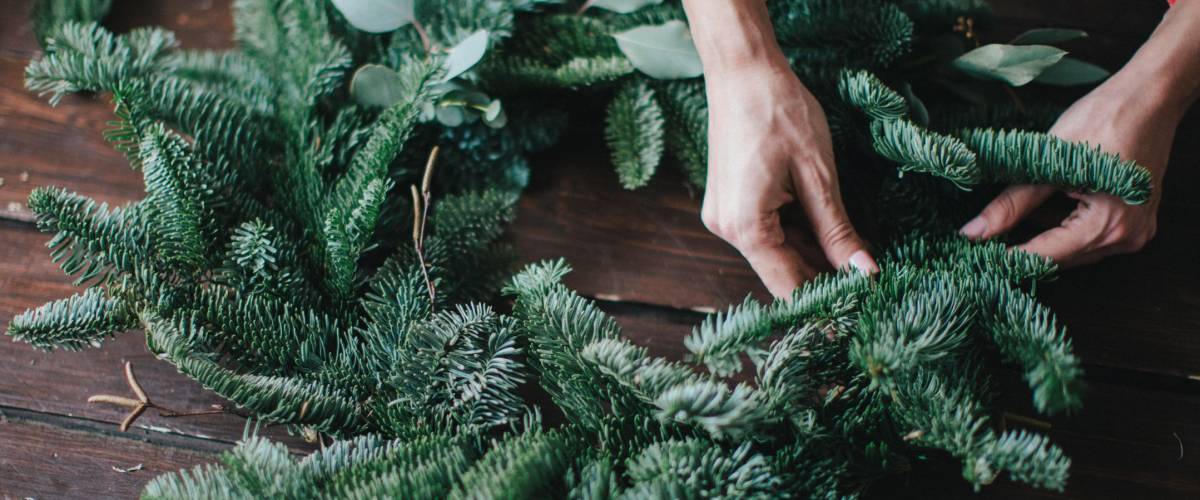 My first day working retail was on Black Friday.
I got hired at Home Depot, and they didn't know what to do with me so they put me in the Christmas tree lot.
Basically somebody would come pick out a tree and I would cut it to their specifications with a chainsaw, which I had never used before in my life.
I wasn't given any gloves, and whenever I asked for some somebody would tell me they'd grab me a pair, but no one ever came back. My hands got all sappy.
The worst experience was when a woman started yelling at me because she insisted that I was the one who promised to save her some Christmas tree clippings so she could make a wreath. I had not seen her before in my life.
16. Not fine with the fine print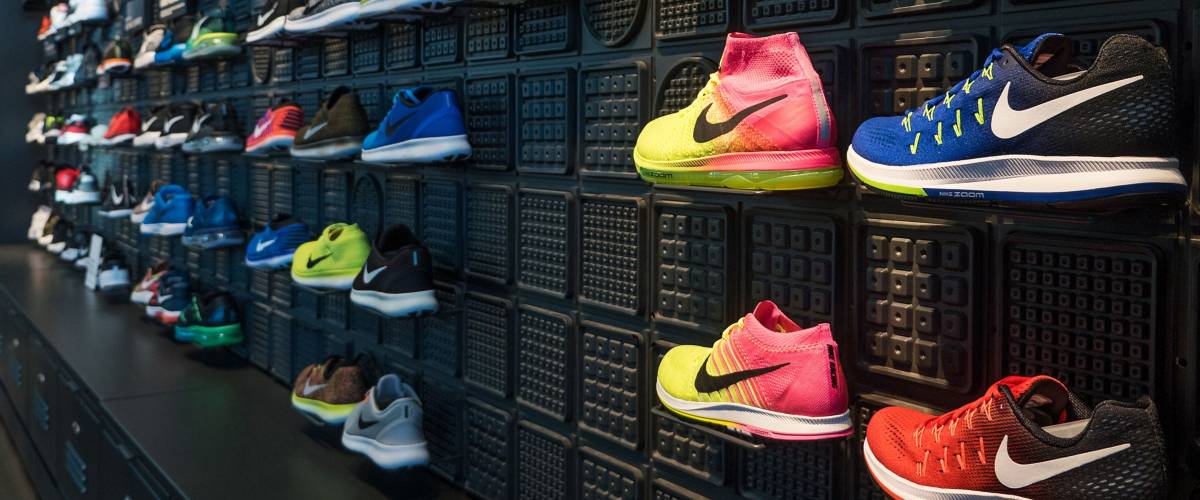 Our sale was a nightmare.
It was a deal you could get any other time of the year, but people went nuts just because it was Black Friday.
Our sale was, "Buy one pair, get the next pair 50% off" on all shoes, except in small print, the coupon stated that the discount could not be applied to Nike shoes.
Cue customers throwing a huge fit when they came up to the register and heard that they couldn't claim the coupon.
After 20 minutes, my manager got so fed up that he just started overriding the transactions because he was tired of getting screamed at.
| Anonymous
17. Crazy — and not so much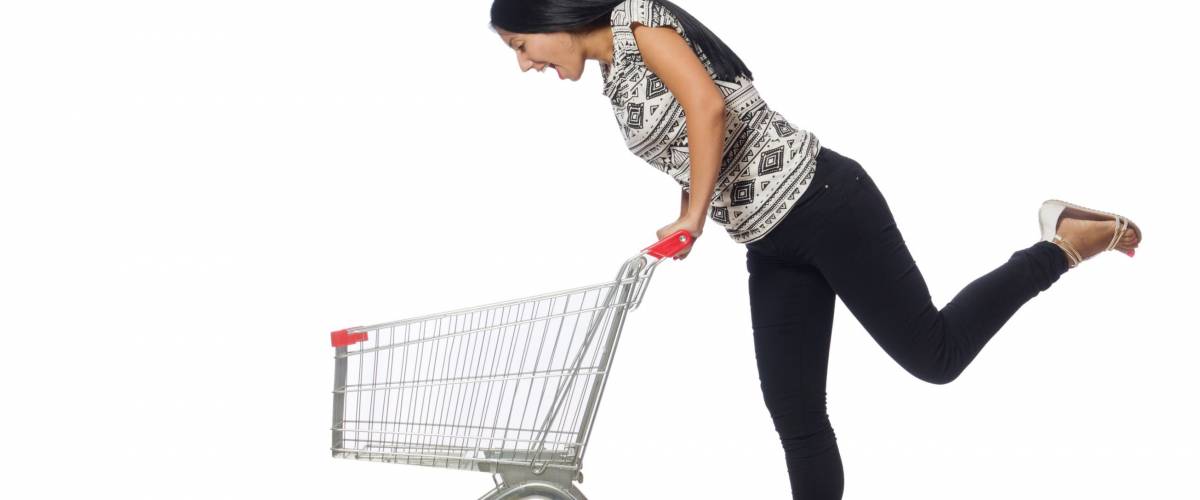 I was working at a retail store and this women leaves her cart alone for one second to go check something out, and customers just raided her cart and took everything in it.
Worst part was that we were out of everything she had in the cart, so she had no way of getting it back.
My Black Friday two years ago was just the opposite of crazy — I used to work in a grocery store, so it was absolutely dead the whole shift.
I have never been so utterly and thoroughly bored before or since.
I would have killed for some crazy stuff to happen just so I could have a chuckle about it the next day.
| Anonymous
18. Don't blame crabby kids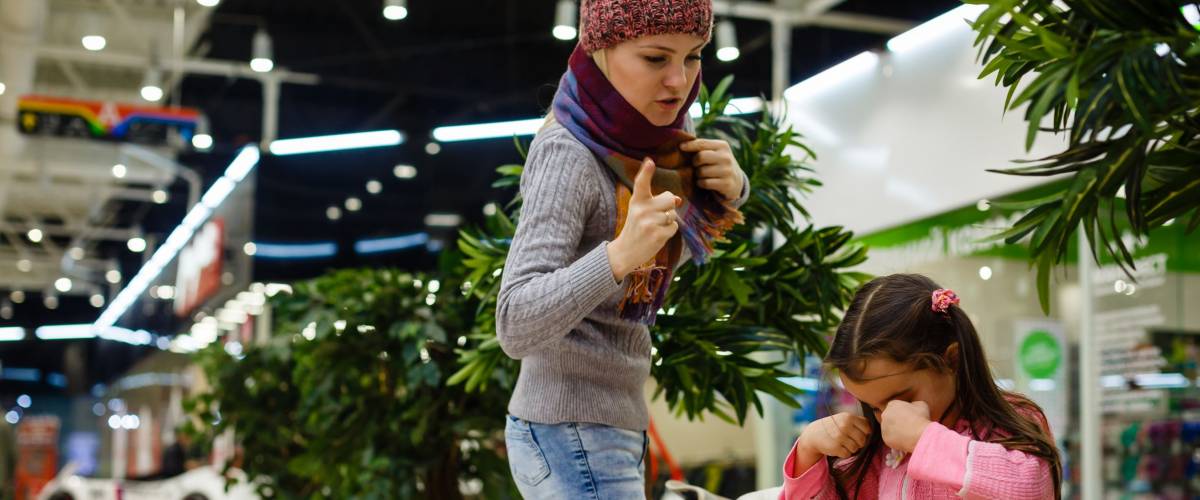 I worked at Toys R Us some years ago.
No standout bad customers, but it surprised me how many parents brought their young children to the stores at 3 a.m. to stand in line and wait for the sales.
These kids would still be in their pyjamas, hair matted and they'd be falling asleep in line.
Then the moms would get mad and would yell at their children for whining/crying because, "You won't get any toys! Christmas is next month!"
Your kid is exhausted and you dragged them to a toy store, of course they're gonna be cranky and tired.
Working there really changed my perspective on people.
19. Toweling off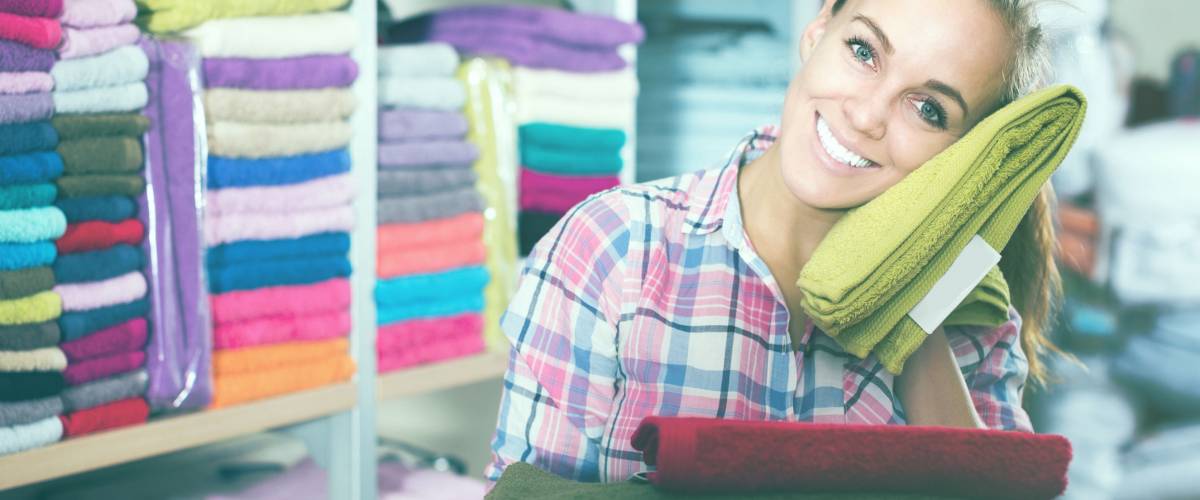 Worked at Walmart on Black Friday last year.
The first couple in line had been there for about 13 or 14 hours. They had actually camped out overnight.
We open the store, expecting that they'll make a beeline for the electronics or toys. You know, the expensive stuff.
Nope. They entered the store and filled a shopping cart full of towels that we had on sale for $2.
That's it. Just towels. They were first in line outside and waited over half a day for $2 towels.
When I left after my 12 hour shift, we still had shelves full of these towels, along with tons more in the stockroom.
20. Customer chokehold I worked at Old Navy in college.
We would usually have several items on one table, but only one of them would be on sale.
It was clear though: We would have T-shirts, skirts and sweaters all on the same table, but the sign would say, "T-shirts $5."
During Black Friday, a guy got super angry that everything on the table wasn't on sale and started flipping out about false advertising.
We wore lanyards and he grabbed my manager's lanyard and started choking her.
We were ready to call the police, but she was a pretty tough older woman and got him to stop.
| CeeDee
21. Grandma brought her A-game [I] worked at Walmart when I went to college a few years back.
On Black Friday, when we sold out of one item we'd have to restock the merchandise in front of customers. It felt like setting up a buffet in front of a bunch of hungry bears.
I was restocking video games when a guy literally jumped over the crowd of people and into the game display, knocking it over.
Games went everywhere. It turned into a mob trying to get their hands on Call of Duty. Luckily no one got hurt.
Another fun story from that day happened when we opened up the display for the board games. This old lady (she had to be at least 80) had two empty carts and FILLED them with board games. As many as she could fit.
I guess there's nothing really wrong with that, until she ripped a board game straight from a little kid's hands and threw it in her cart.
You see the worst of humanity on Black Friday.
23. She couldn't wait I had a lady saying she was going to faint.
She kept saying, "Please just let me pay so I can get to a doctor." I knew she was lying and called my manager over so he could talk to her.
He said, "Ma'am, they told me you were in need of medical assistance. I've got an ambulance on the way."
She freaked out, yelling at my manager about the line being too long and how it was his fault she was feeling sick.
She then yelled at me, saying, "This is all your fault! If you would have just let me cut the line we'd be out of this mess."
My manager told her to leave and if she didn't he would call the cops. She tried to stay until a random cop came in to check out the crowd. She left so quick.
By the way, my manager never called an ambulance in the first place.
He was just pulling her leg.
24. Blu-ray, seeing red Black Friday a few years ago.
We were giving away free DVD players with certain purchases. This woman picked up the most expensive Blu-ray player from electronics and insisted we give it to her for free.
I informed her that I couldn't do that. She pressed on.
We went back and forth for a few minutes and I was beginning to stress out, because a huge line was developing behind her. She refused to leave until she spoke to a manager.
When management showed up, she screamed at them until they told me to just give it to her at 50% off.
It's people like her that make my job intolerable.
25. Power play One evening during the Black Friday rush at the big-box retail store I worked at, one of my cashiers called me over.
This lady had her dad's credit card and about $1,000 worth of merchandise.
The cashier refused to sell it due to her using someone else's credit card — it's just protocol. The woman got defiant and the crux of her argument was that she had power of attorney (POA) over her father, he was quite ill, so she had the right to use his credit card to buy Christmas presents.
I didn't buy her story, and I refused the sale. I was going through the same thing with my grandfather, so I knew all about POA. Our attorney had emphatically told us that we couldn't go shopping for personal uses with the POA, so I knew this woman was lying.
Anyway, she would not back down. Busy Friday night, lines longer and longer, she thought she could yell me down, wait me down — I would not budge. She stormed off, but an hour later came back with her very ill-looking father.
I felt bad for the guy and I apologized to him, but explained the situation and he was cool with it. I felt bad for the cashier, too — she felt bad for causing all the trouble.
I hated retail.
| Anonymous
26. Time to punch out I was working at a Best Buy-type of place and was "line busting" — that's where you head out to the line outside, get customer orders, and prep temporary receipts in the system so that the cashiers can rapidly ring people out.
This was the year that netbooks first made their appearance.
These were in high demand, and my store had a door-crasher netbook special, so the lines were really huge and people had been waiting a long time.
I noticed a scuffle breaking out towards the front of the line, so I went to break it up (silly mistake, should have let them fought).
I break it up, while giving them grief for being immature jerks.
As I walk away, the guy I have my back turned to tries to punch the other guy. Misses, hits me square in the back of my head.
Ow.
27. Shoeless and clueless I worked at a shoe store for six years. Black Fridays were the worst for theft.
Every year I'd find huge mountains of empty (stolen) shoe boxes scattered throughout the store. I hate shoplifting with a passion — one time I saw that someone had walked out with a pair of $250 shoes and it burned me up.
I also hated that every year we opened earlier and earlier.
First it was 7 a.m., then 6 a.m. and eventually 5 a.m. Oh, and the store would be open until 10 p.m. the night before.
Many co-workers had family hours away, and they had to turn around on Thanksgiving to drive back to be there that night when the store opened.
I don't work retail anymore but I refuse to go anywhere on Black Friday.
28. Topsy-turvy TV I held a seasonal position at Target.
The first lady to come into my line had a large screen TV, maybe a 40 or 50-inch model, that barely fit in the cart.
I whip around the register with my scan gun… and notice the barcode is on the bottom of the box inside the cart.
I lift the front of the box out of the cart, balancing it on my hand and the handle of the car and scan it.
I check the computer at the register to make sure it scanned, and that's when I felt the weight start to shift. Uh oh.
It revolves around my right hand and tips over, hitting the lady right on top of her head.
I was so embarrassed but she assured me she wasn't hurt and everything was fine.
29. A real headache I was scheduled to work a 12 hour shift, starting at 5 a.m.
Not much of a breakfast person, I chose to only consume a granola bar before going to work. As the hours go by, I found that the demanding circumstances (I was behind the register) coupled with hunger makes me feel a tad light-headed.
At 2 p.m. I was denied a 15 minute break to eat something a bit more substantial.
At 3 p.m. an ambulance arrives due to the fact that a young, female sales associate has collapsed from exhaustion and hit the tile, and is probably suffering from a concussion.
That sales associate was me. I recovered just fine, but at 4 p.m. my boss called me from the hospital bed and inquired, "Are you coming back to work?"
And that's why I am now a bartender.
30. It's a war zone out there Two years ago a pair of ladies were throwing down fisticuffs over a Dyson vacuum. It wasn't even on sale.
Some of the people that shop on Black Friday have this mentality that they must fight and shove. It's preposterous. There's really no need for it.
| Areniker
Not so much a horror story, but something I just couldn't believe.
Black Friday at Walmart there were these microwaves being sold for like 70% off, and the store was so busy you couldn't move.
There were empty shelves all along the aisle up to these microwaves, so a guy got down on his belly and army-crawled along the shelves, grabbed a microwave and army-crawled back with it.
32. Alone and afraid It was technically the day AFTER Black Friday, but it was still busy as all heck.
I worked as a customer service supervisor at a CompUSA before they closed down (it was like Best Buy), and ALL of my employees called in sick that morning.
ALL OF THEM.
So I am the only one ringing people up for the first six hours of the day.
When I finally got a 15-minute break, I went into the back area and blew up at the first manager I could find. I was so flustered and stressed. He just sat there and let me vent.
After a little while I went back and apologized to him, but he understood my frustration.
That day was no fun.
33. No need to shout I work at the largest lingerie retailer in the country.
You know, the one with the racy fashion show every year? That's the one.
Anyway, we had a security guard last night for the beginning of Black Friday. Some lady decided she didn't want to wait in a 50-person-deep line and tried to cut.
Our security guard asked her multiple times to step to the back of the line or leave.
She proceeded to start screaming, hitting him with every curse word in the book, and ended by threatening him with a gun she had in her bag.
This will be my last holiday in retail.
34. Positively swamped When I was 15, I got my first actual job.
It was at a clothing store and my first day was Black Friday. I thought it wouldn't be a big deal because I was hired for men's formal wear and it looked like it was a slow department.
When I show up at 4 a.m., they manager tells me I'm working women's shoes instead. Someone had called in sick and they needed people to help out on the sales floor.
Absolute madness.
The worst part was that I didn't yet have an employee number, so I didn't earn commission for that day. I lost hundreds of dollars in extra pay.
35. On repeat About 15 years ago, I was working at a bookstore in a mall. Somehow, around 5 p.m. maybe, I was the only employee in the entire store — not a single co-worker to be found, and we were slammed with customers.
We usually had music playing in the store, controlled by an ordinary five-disc stereo in the back office, and of course this is the day the inoffensive holiday music gets brought into circulation.
Around the time I found myself alone, I noticed the stereo had become stuck on repeat, just playing the same song over and over.
It was at least an hour before I was able to get away from the counter, and so that was the day I was forced to listen to some kind of generic "A Very Jazzy Jinglebells" some 30 times back-to-back.
| heynomad
36. Not my problem I sold a couch to a guy who drove a Prius with no roof-rack.
We do not deliver and he wouldn't leave until WE found a way to get this thing secured to his car somehow.
Not only had he clearly not planned ahead or thought it through, he was a total jerk about it and insisted on making it our problem.
We ended up using half a spool of twine to tie this thing down and he had to climb in through the window because the twine went through his doors. I REALLY wish I had taken a picture.
At one point he complained to our manager, who had no idea what we were supposed to have done to appease this doofus.
Finally, we insisted that he sign a waiver before leaving because we were not about to be held responsible for his own poor planning.
Of course, this was also during the busiest part of the day.
37. Shopper or stalker? About six years ago I was working at a mall bookstore's cafe. I had the opening shift, which was 8 a.m. to 2 p.m.
I actually had a customer who was stalking me and spent the ENTIRE day sitting in the cafe reading a book and occasionally coming up to order something new.
When I wasn't behind the counter or in the back room he followed me around, including during my two hour shift gap.
I didn't dare go to my car on my break, because I didn't want him knowing what it looked like, and my manager didn't want to call security on him if he didn't actually approach me. Worst Black Friday ever.
Two weeks later he did approach me while I was working. He asked if he could clip my fingernails and have them as a keepsake.
That was enough to get him banned from not only the store, but also the mall. My manager also made sure someone walked me to my car for the next few months.
38. Caught with his pants down I worked at a restaurant that is right across the street from the mall. I'm sitting in the back on Black Friday morning, waiting for my inevitably long shift to start. It was incredibly busy already, it was but I wasn't about to clock in early.
I was chatting with one of the managers when I heard a hostess scream, "HELP HELP!"
I immediately rush to the entrance to see two grown men on the ground fighting. One was wearing nothing but his underwear.
My shift lead tried to pull them off each other while screaming, "STOP. THIS IS A FAMILY RESTAURANT. THERE ARE CHILDREN HERE!"
I jolted forward in an attempt to break up the fight. This is where it gets weird.
Everyone is gathered around this small area watching or trying to help when someone grabbed a fire extinguisher and started spraying us with it.
So, we have a bunch of people trying to break up a fight between a man in his underwear and some other dude, and someone spraying us with a fire extinguisher. All while we have wholesome Christmas carols playing in the background.
Finally we get the fight broken up. Cops show up. Turns out the fully dressed guy got the last TV from Best Buy, and the other guy got angry and followed him over to try to buy the TV from him.
The one who got the TV told him, "no," so this guy took off his pants and they got into a fight.
39. The thousand yard stare I work at a gas station, so I'm somewhat shielded from Black Friday craziness. I do see it second hand, though.
Just this morning, we had a few Walmart workers come in, and they looked like they just came back from the war. Two of them had ladies ram their carts into their legs to get at the merchandise.
Another guy said once the doors opened, it was just a flurry of shredded plastic and hands grabbing at you.
Nobody got a full break, and the catered food was cold by the time they could stop by the breakroom to eat.
One girl said she was practically trampled. She's a petite little thing, and got tripped by one customer, fell down, and had several more walk on/over her.
She's okay, she's just sore and a little bruised.
We seriously thought she was joking, but she was dead serious.
40. Made out like bandits I worked at Wal-mart during Black Friday about 12-13 years ago. The hot items that year were $10 DVD players and trampolines.
The DVD players were stacked on two tables near the registers and the trampolines were in sporting goods.
I'm walking to the receiving area in the back and someone from sporting goods asks if I can grab a trolley to load up the last trampoline.
I had to go all the way to the grocery section to get one and as I'm coming back, a customer pulls me aside for a minute.
I walk two feet away from my cart and some woman grabs it and runs towards sporting goods. I get there and the woman and husband are loading up the trampoline and it wasn't even for them.
The other lady that had it and purchased it (she the had receipt and all, just needed a carryout) said, "Hey, that's mine," and the husband got in her face and said, "What are you gonna do about it?!"
They started to walk off. I was shocked, my jaw dropped. The husband looked at me and said, "You got a problem, huh?"
I just smiled and told the sporting good guy to call management.
The husband then said, "Run, honey!" And they booked it to the front. They made it out of the store with the trampoline too.
Sponsored
Kiss Your Credit Card Debt Goodbye
Millions of Americans are struggling to crawl out of debt in the face of record-high interest rates. A personal loan offers lower interest rates and fixed payments, making it a smart choice to consolidate high-interest credit card debt. It helps save money, simplifies payments, and accelerates debt payoff. Credible is a free online service that shows you the best lending options to pay off your credit card debt fast — and save a ton in interest.