Here are 24 of the NFL's most powerful players who lost it all.
Travis Henry If there was an award for Most Troubled NFL Player, Travis Henry would be in the running.
He was drafted out of college by the Buffalo Bills in 2001, and played for them until 2004.
He's ranked as one of the top rushers in the Bills' history.
But he lost his starting running-back position in 2004, and later demanded a trade.
The Tennessee Titans chose him in the third round.
After a few years with the Titans, the team made the decision to release him from the team a few days before they would have had to pay him a $8.3 million roster bonus.
Travis signed as a free agent with the Denver Broncos for $22.5 million over five years but he was released after a year for failing multiple drug tests.
A few years after his release, he was arrested for his involvement in drug trafficking.
Travis also has had problems affording child support.
He has 11 children with 10 different women, and in a 2009 article by The New York Times (when he only had nine) his lawyer estimated that his child support payments came to around $170,000 a year.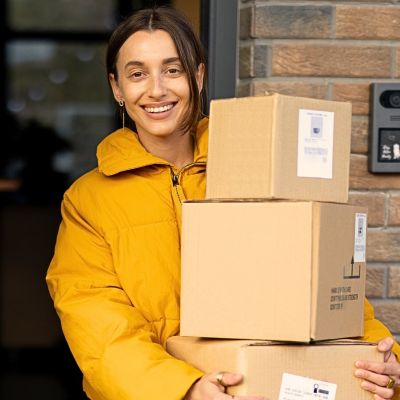 Capital One Shopping's browser add-on automatically applies coupon codes as you shop online. It's absolutely free – plus it takes only two clicks to install. Add the Capital One Shopping browser extension today and start earning discounts of up to 50% on the things you already buy.
Install for Free
Chris McAlister Chris McAlister was a cornerback who played in the NFL between 1999-2009.
He had a promising career — in 2003 he made his first Pro Bowl, following that up with two more in 2004 and 2006.
In 2004, he signed a six-year contract for $55 million with the Baltimore Ravens that lasted until 2009.
McAlister was next signed to the New Orleans Saints.
In a December 6 game against Washington, McAlister forced a fumble that set the Saints on the path to the Super Bowl.
But two days later, he was let go from NOLA's roster, and a few months after that, the Saints won the Super Bowl.
By 2011, TMZ reported that he had filed documents as part of his petition to get the courts to lower his $11,000 a month child support payments.
In his filing, McAlister said he was living with his parents and dependent on them to pay his basic living expenses.
Andre Rison NFL players are well-known for their fast and glamorous lifestyles.
An average wide receiver career lasting just over 2 years according to Sportscasting. That career can also end in an instant thanks to an injury so it's no wonder that so many football players end up in retirement with bills they can't pay.
Andre "Bad Moon" Rison would be one of these.
Rison's football career is a rollercoaster ride of team-jumping, huge talent and sometimes lackluster follow-through.
After his retirement in 2004, he crossed the border to sign with a CFL team, the Toronto Argonauts, the next year, and retired again, for real this time, when they released him in 2005.
In a documentary filmed about pro athletes dealing with bankruptcy, he admits to having spent $1 million on jewelry alone.
He also would go out clubbing with an entourage, footing the entire bill.
In 2007, he was forced to declare bankruptcy over mounting unpaid child support — for someone who once made millions of dollars, that is a fast fall.
But since then, he has bounced back a little, finding a job coaching football at the high school level.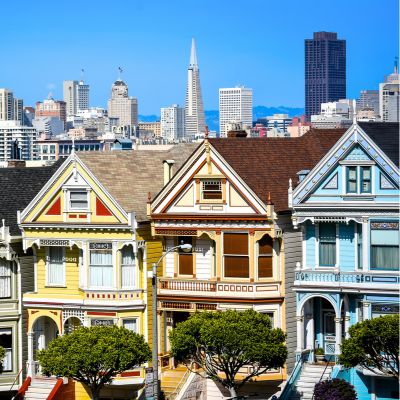 Believe it or not, you don't need millions, or even hundreds of thousands to invest in real estate. Arrived is an online platform where you can invest in shares of rental homes and vacation rentals without the headaches of being a landlord.
Learn More
Adrian Peterson The running back, who is still active in the NFL, can trace his money woes back to a some ill-advised investment opportunities, according to reporting done by The Athletic.
He had taken out some loans to make some investments, and when his investments tanked, he needed more loans to pay off the first ones.
Peterson, who first entered the NFL in 2007, has made an impressive $102.8 million over his career.
But the loans, which were borrowed from private equity firms, have a staggering interest accumulation of about $2,207 every day.
Erie County Supreme Court ruled against him in a summary judgment in early 2021, ordering him to pay the $8.3 million he owes.
This is a case of Peterson being in a leaky boat, unable to bail himself out fast enough.
In light of his debt, his desire to extend his already impressively long pro-football career by another few seasons seems more pragmatic than anything else.
Ray Rice Fans and teammates were stunned when Ray Rice was arrested on domestic violence charges in February 2014.
It was out of left field for most people who knew Rice as popular and image-conscious, according to an article published by the Baltimore Sun,
Initially, the Baltimore Ravens running back was suspended for two games and received a fine.
But then video footage was released to the public seven months later, showing proof of what happened.
The footage, taken from a security camera in their hotel, shows Rice assaulting his then-fiancee.
Shortly after the footage was publicly released, the Ravens terminated him.
His NFL career came to a screeching halt at the same time.
Later, Rice brought a suit against the Ravens for wrongful termination, which they settled.
Although Rice has made a few attempts to come back, nothing came of them.
He has spent the last several years trying to give back to various communities, and speaking to both amateur and professional football players about the incident.
Raghib Ismail Raghib "Rocket" Ismail is known for having more failed businesses than any other athlete, according to Sportscasting, which doesn't sound like a prize you'd want to take home.
Since his retirement, the wide receiver has invested in a machine that was supposed to dispense prepaid phone cards — remember those? — a rock-n-roll themed restaurant, a calligraphy business, and a line of cosmetic surgery supplies, among others.
All of those ventures failed.
Raghib, who was known as the Rocket for — you guessed it — his incredible speed, was number 75 on the College Football News list of its Top 100 players.
But his promise didn't truly translate on the pro field.
Ismail bounced from team to team and from league to league.
The wide receiver's last contract, with the Dallas Cowboys, netted him a potential $21 million dollars over seven years, in addition to his signing bonuses.
His current net worth is estimated at being somewhere between $1-5 million dollars.
That's nothing to sneer at, but the business failures definitely took a chunk out of his fortune.
Besides being a challenged entrepreneur, Ismail has been spending his retirement being a sports analyst and a Slamball coach.
Mark Ingram, Sr. The father of the currently active running back was himself a pro-football player, playing wide receiver for the New York Giants and helping them to win the Super Bowl in 1991.
His financial troubles started after he retired in 1996.
Senior got involved in money laundering and tried to defraud the IRS.
When he got caught, he was sentenced to seven years in prison and also ordered to pay some hefty fines.
At the time, he did not surrender himself to authorities when he was supposed to, which tacked on several months to his sentence.
He returned to prison in 2018 after courts ruled he had violated his supervised release for possessing a firearm, failing to pay a $500 monthly restitution, and failing to inform his probation officer of a change of address.
He was released to home confinement in 2020, after the onset of the COVID-19 pandemic.
Warren Sapp This former defensive tackle for the Tampa Bay Buccaneers and Oakland Raiders filed for bankruptcy in 2012 and his creditors involved everyone from the IRS to the mothers of his children.
It was a loan for a failed business venture to build affordable housing in St. Lucie County that forced Sapp to make the call. His total debts added up to $6.7 million at the time, reports Tampa Bay Times.
His three contracts with the NFL during the height of his career added up to over $76 million — not to mention his hefty annuity and pension of around $1 million, $6.4 million in assets and the money he earned from endorsements, reality show appearances, speaking gigs and a book deal.
Unfortunately, Sapp was also notorious for his luxurious lifestyle — He owned 240 pairs of Nike Airs and a lion skin rug.
Luther Ellis This retired Detroit Lions lineman, who earned nearly $11.6 million during his NFL career, went broke in 2010 and owed over $4.4 million in liabilities.
His debt was mainly due to delinquent taxes and mortgage debt. He and his wife also owed thousands of dollars in things like legal fees and tuition at a Christian school for their children, says the The Salt Lake Tribune. Ellis and his wife have 12 children, seven of whom are adopted.
The NFL star made a healthy comeback in 2016, according to Fox Sports. Fox reported that Ellis was involved in a sports company, coached high school football and had speaking engagements where he shared the story of his "rise and fall".
He blames poor investment decisions and greed for prompting his financial downfall, but says he's since grown from his mistakes.
Vince Young Seven years after signing a $26 million contract with the NFL's Tennessee Titans, the former star quarterback once dubbed "The Invincible" filed for Chapter 11 bankruptcy.
Young says he never bothered examining his finances until after his NFL career ended. He trusted a financial advisor and his uncle, who he appointed his manager, to look after them. His extravagant spending (he once spent $15,000 on one trip to The Cheesecake Factory) and large debts drained his multimillion-dollar income away.
Young did end up turning things around, however. He cleared his debts, earned a degree in applied learning and development from the University of Texas, took a broadcasting job with the Longhorn Network, landed speaking gigs and partnered in a couple businesses.
He later attempted a comeback with Canada's Saskatchewan Roughriders, but was released after an injury.
Bernie Kosar The retired Cleveland Browns quarterback lost it all in 2009, following an expensive divorce and a failed steakhouse business. He's rumored to have had just $44 in his checking account when he filed for bankruptcy.
Kosar owed $9 million to a bank due to failed real estate ventures, nearly $1.5 million in "unsecured debt" to the Cleveland Browns, $3 million to his ex-wife and $725,000 in personal loans.
He also claimed his father, who once managed his finances, used some of his money to pay off mortgages and car payments.
Kosar's $5.2 million contract with the Browns made him one of the richest quarterbacks in the NFL at the time.
Clinton Portis Clinton Portis reportedly considered murdering one of his former financial managers after losing millions of dollars in investments.
The retired Redskins player inked an eight-year contract with the NFL for $50.5 million back in 2004. But he filed for bankruptcy in 2015, just six years after retiring.
Portis owed $412,000 in domestic support to four women, $390,000 to the IRS, $287,000 to the MGM Grand casino, $170,000 to the Borgata and $500,000 to his own mother at the time.
In 2019, he and several other ex-NFL stars were charged with committing healthcare fraud, and Portis faced additional charges for wire fraud the following year.
Johnny Unitas One of the greats, former Baltimore Colts quarterback Johnny Unitas filed for bankruptcy in 1991.
Unitas and his partners borrowed $3.5 million to buy circuit board producer National Circuits Inc. in 1984, however the business floundered for some time and Unitas' attorney said the city of Baltimore refused to repay a portion of the loan it had guaranteed.
The Hall of Famer is believed to have earned around $100,000 annually before his retirement in 1973. His first contract with the Colts was just $7,000 for the year — with the condition that he had to survive the full season to earn it all.
Michael Vick This former Falcons quarterback has led a fairly tumultuous life. He signed a $62 million contract to play for the Atlanta Falcons in 2001. He was later imprisoned for his involvement in a dog fighting ring in 2007and filed for bankruptcy while in prison. Vick then returned to professional football in 2009.
Vick owed more than $17 million in debts when he filed for bankruptcy, and in 2018, a court judge ruled that he owed $2 million to Oregon-based business NV Partners.
Since his retirement from professional football in 2017, Vick became a spokesperson for the Humane Society of the United States, the offensive coordinator for the Atlanta Legends and was hired by Fox Sports as an analyst and football expert.
Charlie Batch Pittsburgh Steelers QB Charlie Batch almost lost his prized Super Bowl rings after business debts led him to file for bankruptcy in 2011.
According to sports salary site Spotrac.com, his NFL contract paid him around $935,000 a year, but he listed around $8.3 million in debt at the time of his bankruptcy filing. His real estate ventures defaulted on a $1.15 million mortgage with Dollar Bank and 25 properties held by Batch Development Company, Inc. went into receivership.
Batch continued to play for another year with the Steelers before retiring from the game.
He currently provides commentary for Steelers broadcasts and other media outlets, and serves as Senior Captain for The Trust Powered by the NFLPA and as Transition Consultant for the NFLPA.
Deuce McAllister The retired New Orleans Saints star became the NFL's second-highest paid running back at the time when he signed a seven-year contract extension in 2005 that would pay him $50.1 million.
However, McAllister would go on to file for bankruptcy protection following a failed car dealership just four years after inking the deal. Nissan sued McAllister for over $1.5 million due to defaulted payments and exceeded credit limits in 2000.
In response, McAllister filed a counterclaim, claiming Nissan knew he "was a young professional athlete inexperienced in the motor vehicle sales business" and that the company withheld information about profitability in the area.
McAllister's home in Luling was also seized by Whitney National Bank, which says he owed it $1.8 million on the mortgage, and auctioned off for $880,000 in 2011 .
Lawrence Taylor Lawrence Taylor, the New York Giants linebacker more popularly known by his initials, "L. T." went bankrupt after being arrested on a drug charge in 1998.
At his peak, he spent "thousands of dollars a day" on drugs, says TIME, and he also started a $10 million company that would later fizzle out.
In 2000, Taylor drew five years of federal probation for filing false tax returns and evading taxes. And in 2004, he admitted to spending around $1,000 a day on escort services and said he often called six prostitutes in a day.
Taylor was the highest paid defensive player at the time when he signed a $4.6 million deal with the NFL in 1990 and reportedly earned around $50 million during his career.
Mark Brunell This former New York Giants quarterback earned $50 million during his career but became the subject of six lawsuits in 2011 — the same year he filed for bankruptcy.
Five failed business ventures, including a high-end real estate venture that went bust and an investment in a Whataburger franchise, led to Brunell's downfall. He and his wife owed debts of $24.8 billion at the time of the filing.
He took on a job as a medical sales representative and earned a small income from side-businesses like a kids football camp to help shoulder the burden after he retired from football.
In 2021, it was announced that Brunell was being hired as the new quarterback coach for the Detroit Lions.
Tiki Barber Several sources reported this ex-New York Giants running back went broke after he left his pregnant wife of 11 years for an intern and NBC terminated his estimated $300,000-a-year contract.
Barber worked as a football analyst and contributor to the Today Show before the scandal allegedly broke a hidden "morality clause" and the TV network dropped him in 2010.
He attempted to return to professional football in 2011, but was unsuccessful. Barber has also written several children's books, acted in plays and hosted a radio show with his brother. He currently co-hosts CBS Sports Radio's Tiki & Tierney.
Dermontti Dawson This former NFL center and long snapper listed $69 million in debts when he filed for Chapter 7 bankruptcy in 2010.
Dermontti Dawson, who played for the Pittsburgh Steelers, owed millions to Fifth Third Bank in Lexington, due to multiple real estate developments, and thousands in mortgage payments on his Nicholasville, Kentucky home and 41-foot motor home.
His assets at the time included a real (and a fake) Rolex, weight machines and $22,000 in guns, and his son's college tuition reportedly cost him $3,584 a month.
Dawson was known as the highest-paid offensive lineman in Steelers' history, at $4.2 million a year, before he retired in 2001.
William Perry Jovial William "The Refrigerator" Perry, with his charming grin, racked in millions of dollars during his 10-year NFL career and set a record as the largest running back to score a touchdown.
Today, the former Chicago Bears lineman is living in a retirement facility with depleted finances and declining health.
Sports Illustrated reported in 2016 that Perry's massive income was "long gone" and that he even auctioned off his Super Bowl ring a year prior for $200,000.
He's an alcoholic and diabetic and suffers from Guillain–Barré syndrome, a rare autoimmune disorder that causes nerve damage. Michael Dean Perry, also a former football player, says his brother lives off social security and disability money from the NFL.
Dan Marino The celebrated ex-Miami Dolphins quarterback lost millions after backing a James Cameron founded company that went bust in 2012.
Visual effects company Digital Domain Media Group, which was involved in projects like Titanic and Apollo 13 filed for bankruptcy protection almost a decade ago. Dan Marino owned 1.6 million shares in the company when it went public in 2011, and his loss was estimated at around $14 million.
Digital Domain is still around today — it provided VFX work for Avengers: Endgame and Terminator: Dark Fate.
Marino has transitioned to broadcasting for CBS and HBO and he serves as special advisor to the leadership of the Dolphins since 2014.
John Elway The Broncos' Hall of Famer might be one of professional football's greats, but he's also known for his poor investment decisions, particularly when he was lured into a Ponzi scheme in 2010.
Elway and his partner in a car business lost $15 million by investing in a so-called "hedge fund" run by Sean Mueller.
Elway also made headlines in 2016 for reportedly missing out on a "fortune". He was offered a 10% stake in the Denver Broncos for $15 million with the option to buy another 10% by forgoing his deferred salary of about $21 million. There were other perks and he had option of selling his stake back for more money than he bought it for if he was not satisfied with it. Elway did not take the deal.
ABC News said the stake would've been worth $388 million when adjusted for inflation in 2016.
Terrell Owens The talented "T. O." made $80 million as a wide receiver for several NFL teams, including the Dallas Cowboys and Cincinnati Bengals, but courted controversy for his difficult personality and touchdown celebrations.
Owens revealed to GQ in 2012 that he had blown through almost all of his NFL earnings, mainly due to risky investments, child support payments to the four mothers of his children and the collapsed real estate market.
He also collected $150,000 in fines for "excessive" touchdown celebrations, such as posing on the star in the middle of the Dallas Cowboys' stadium twice.
Owens launched his own wine label this year, owns an athleisure clothing line and hosts a weekly podcast, "Getcha Popcorn Ready with T.O. & Hatch."
Sponsored
Kiss Your Credit Card Debt Goodbye
Millions of Americans are struggling to crawl out of debt in the face of record-high interest rates. A personal loan offers lower interest rates and fixed payments, making it a smart choice to consolidate high-interest credit card debt. It helps save money, simplifies payments, and accelerates debt payoff. Credible is a free online service that shows you the best lending options to pay off your credit card debt fast — and save a ton in interest.