But some of the actors in Star Wars: The Last Jedi already have wookiee-size wealth, compared to co-stars whose bank accounts are more like the film's little porg creatures. (Which are either adorable or annoying — but we'll leave that debate for another time.)
Follow along as we look at what the stars of the new Star Wars movie are worth, counting down to the very richest. Can you guess who that is? You may be surprised!
21. Kelly Marie Tran (Rose Tico)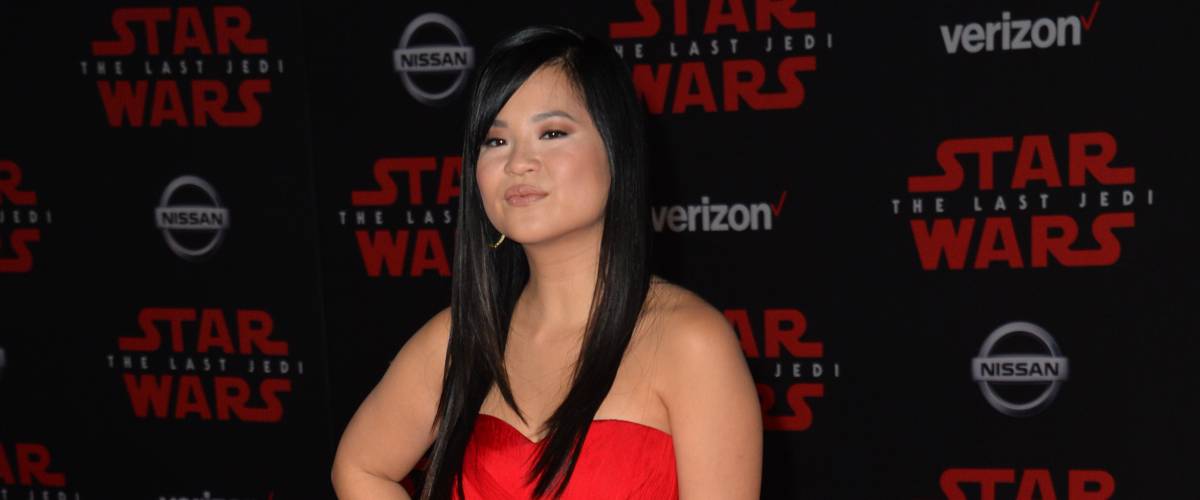 Prior to her role as the loyal, brave and driven Rose Tico in Star Wars: The Last Jedi, Tran's most prevelant role was in a (widely-circulated) CollegeHumor video. Her big break in Last Jedi allowed her to pay off her student loans and boast a significant amount of screen time alongside some of Hollywood's biggest stars in the highest-grossing film franchise of all-time. We have no doubt Tran is a name to watch!
Kelly Marie Tran's net worth is estimated to be in the range of $100,000-$300,000 according to CNBC and BuzzFeed.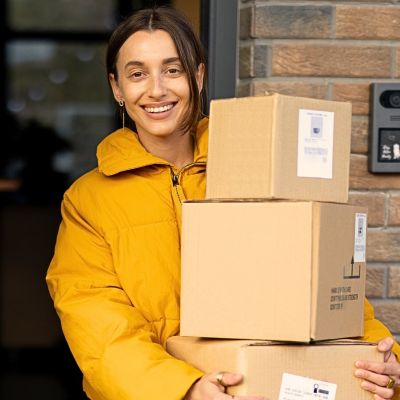 Capital One Shopping's browser add-on automatically applies coupon codes as you shop online. It's absolutely free – plus it takes only two clicks to install. Add the Capital One Shopping browser extension today and start earning discounts of up to 50% on the things you already buy.
Install for Free
20. Jimmy Vee (R2-D2)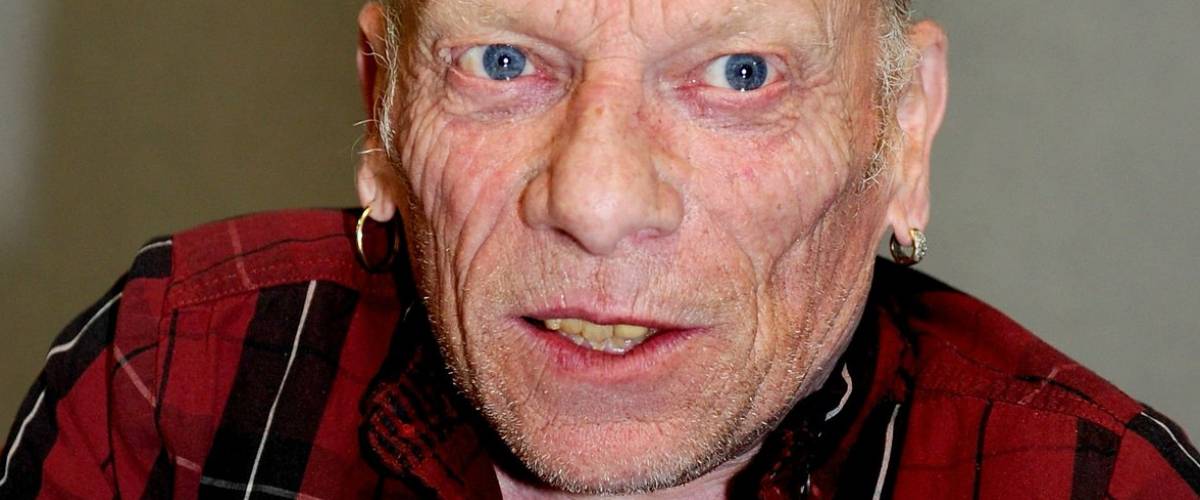 Jimmy Vee inherited the role of R2-D2 from Kenny Baker, the original R2-D2, who appeared in six Star Wars films. Although Vee was uncredited in Star Wars: The Force Awakens, he worked alongside Baker learning the intricacies of the diminutive character prior to Baker's passing. Vee stands 3 feet 8 inches tall.
Vee appeared as a goblin in Harry Potter and the Philosopher's Stone and for a number of years played various roles on the BBC's Doctor Who.
Jimmy Vee's net worth is estimated to be $1 million, according to Net Worth Post.
19. Lupita Nyong'o (Maz Kanata)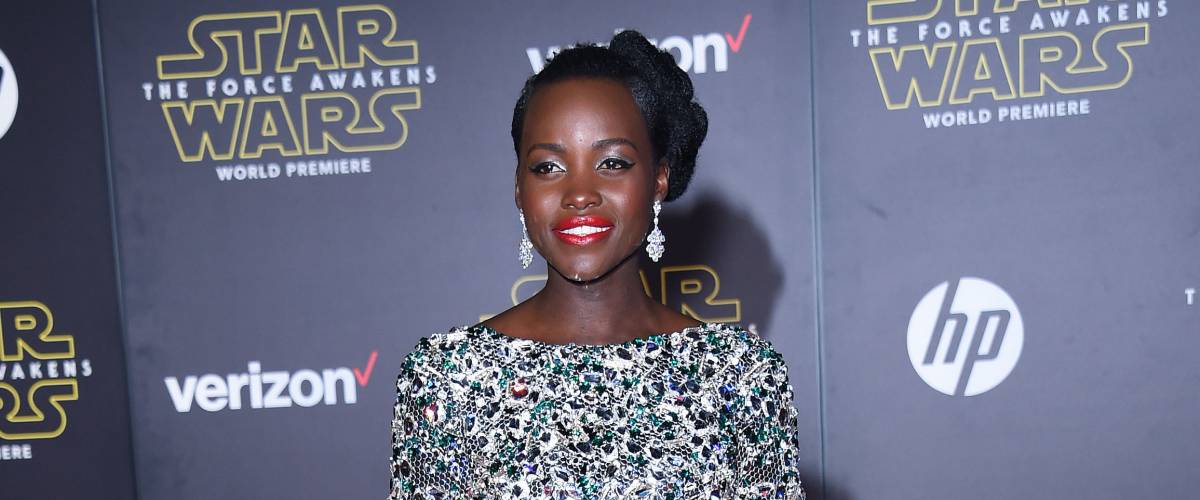 Lupita Nyong'o's talent goes far beyond acting. In addition to receiving 76 separate acting award nominations for her performance in 12 Years a Slave, she's also directed an award-winning documentary and a music video for a Kenyan band named Wahu.
In 2015, Nyong'o was cast as tiny ancient barkeeper Maz Kanata in The Force Awakens, the film's answer to the original trilogy's short and feisty Jedi master, Yoda. Maz barely showed up in the newest Star Wars release, but she sure left an explosive impression!
Following her early success in Hollywood, Nyong'o has a net worth of $5 million, according to Celebrity Net Worth.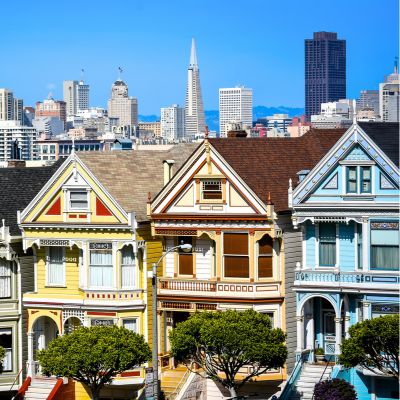 Believe it or not, you don't need millions, or even hundreds of thousands to invest in real estate. Arrived is an online platform where you can invest in shares of rental homes and vacation rentals without the headaches of being a landlord.
Learn More
18. Joonas Suotamo (Chewbacca)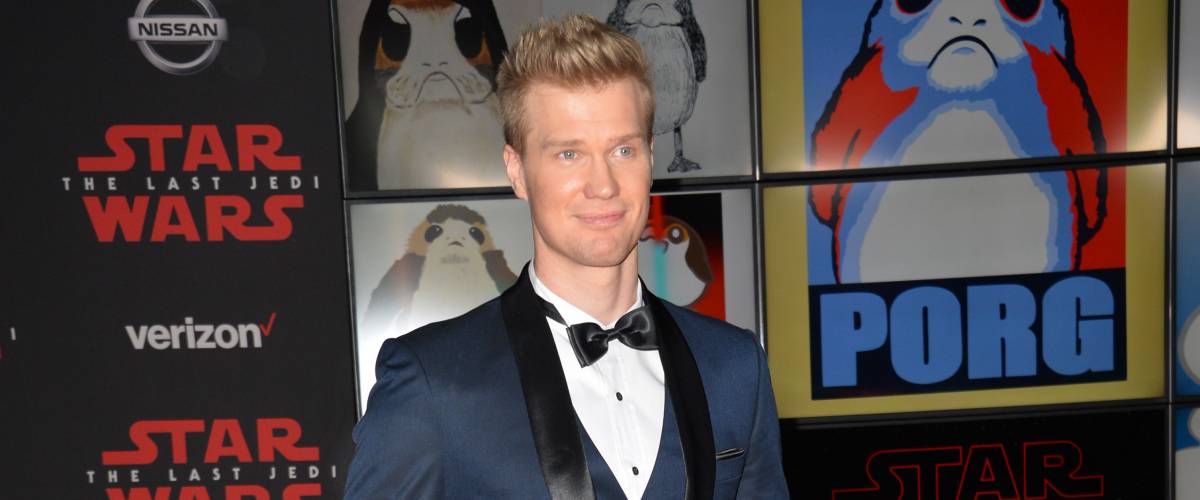 Joonas Suotamo is a Finnish actor and basketball player. He is an incredible 6 feet 10 inches tall!
Suotamo was a body double for Chewbacca, played by Peter Mayhew, in Star Wars: The Force Awakens and became the lead for the popular character in Star Wars: The Last Jedi. Suotamo is set to appear again as Chewy in Solo: A Star Wars Story.
Joonas Suotamo' net worth is estimated at $6 million, says Celebrity Net Worth.
17. Daisy Ridley (Rey)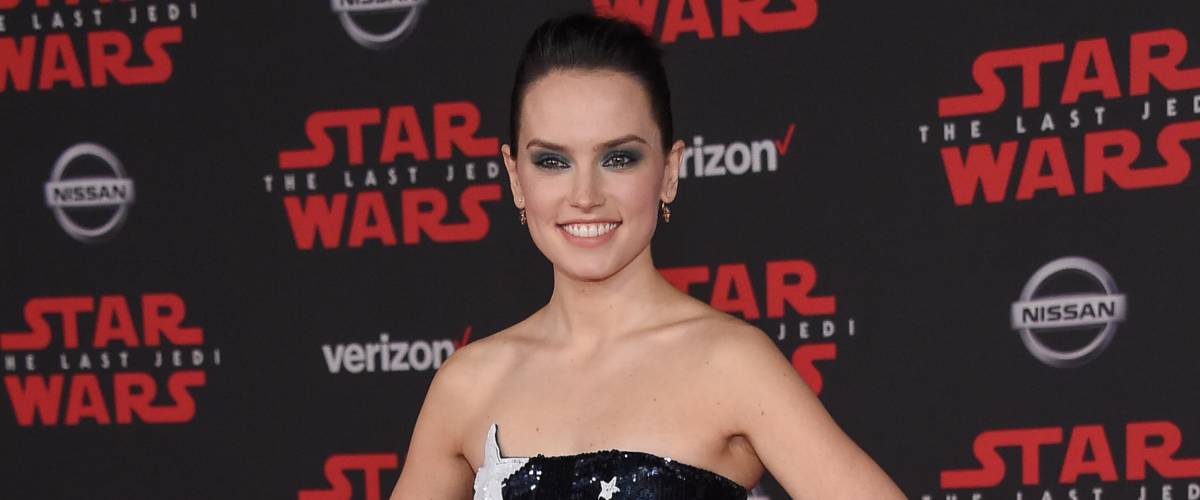 Daisy Ridley appeared in a number of small roles on television before her big break as Rey in Star Wars: The Force Awakens.
With her star burning bright, Ridley is set to appear in the animated feature film adaptation of Beatrix Potter's classic Peter Rabbit as Cottontail alongside Margot Robbie (The Wolf of Wall Street), Rose Byrne (Bridesmaids) and James Corden (The Late Late Show with James Corden).
It's a little-known fact that Daisy Ridley is a fantastic singer and enjoys the jazz genre.
Ridley has a net worth of $6 million, according to Celebrity Net Worth.
16. John Boyega (Finn)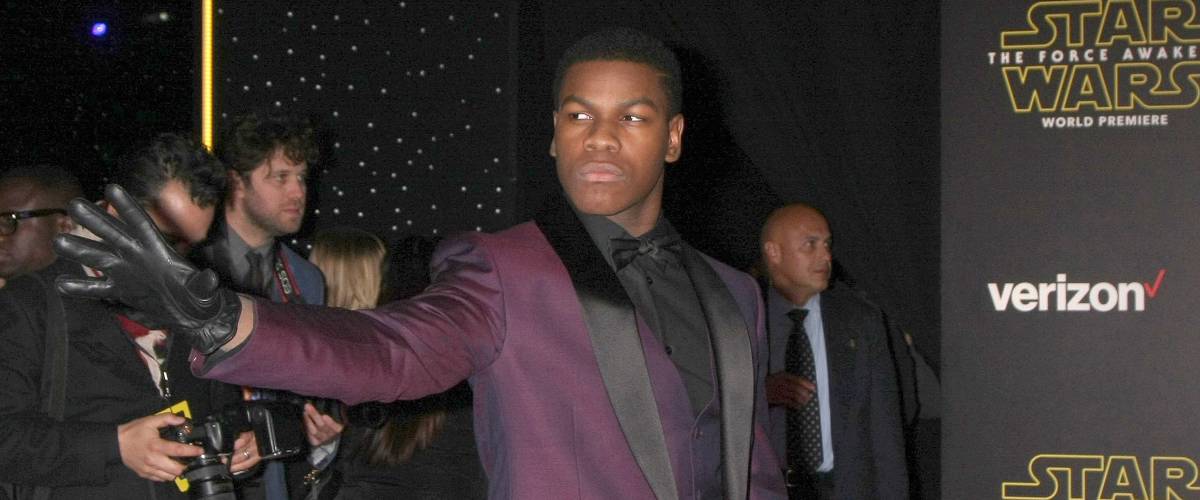 John Boyega was reportedly helping his actor friends practice for Star Wars auditions when his agent suggested he go in and try out, too. This turned out to be a life-changing audition for the Star Wars fan.
Before his starring role as ex-Stormtrooper-turned-Rebel hero, Finn, Boyega was already well-known in the United Kingdom for his role in the sci-fi comedy "Attack the Block" and was gaining recognition in the U.S. thanks to his recurring appearances on 24: Live Another Day and the Netflix film Imperial Dreams. With more roles planned for 2017 and beyond, Boyega's star looks like it will keep on rising.
John Boyega's net worth is $6 million today, says Celebrity Net Worth.
15. Domhnall Gleeson (General Hux)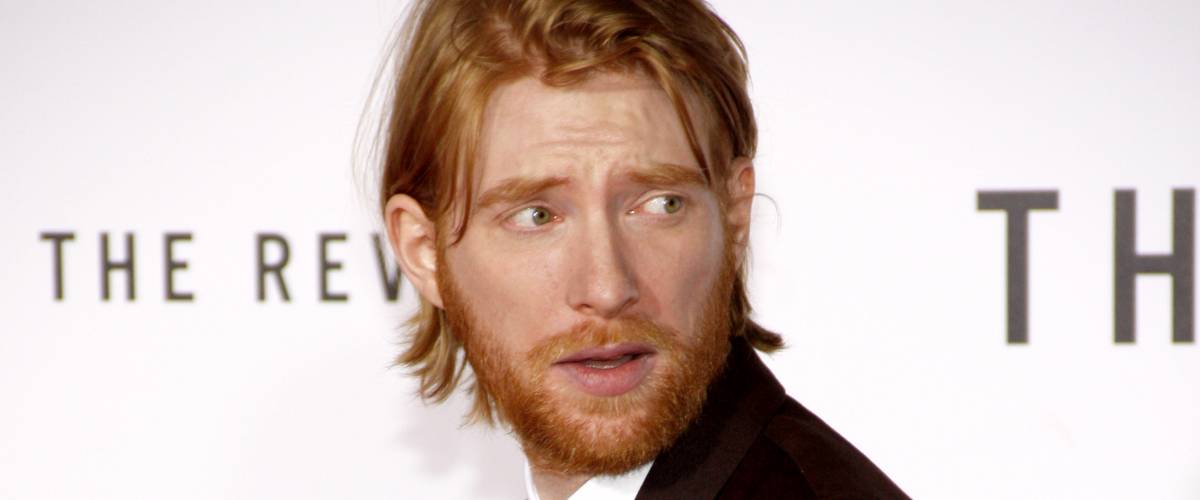 Domhnall Gleeson's portrayal of Bill Weasley, Ron Weasley's older brother, in Harry Potter and the Deathly Hallows in 2010 was his first exposure to a wide audience.
Gleeson has performed in four Academy Award-nominated films: Caleb in Ex Machina, Jim Farrell in Brooklyn, Captain Andrew Henry in The Revenant, and, most prominently, General Hux in Star Wars: The Force Awakens and Star Wars: The Last Jedi.
Gleeson's net worth is $7 million, according to Celebrity Net Worth.
14. Anthony Daniels (C-3PO)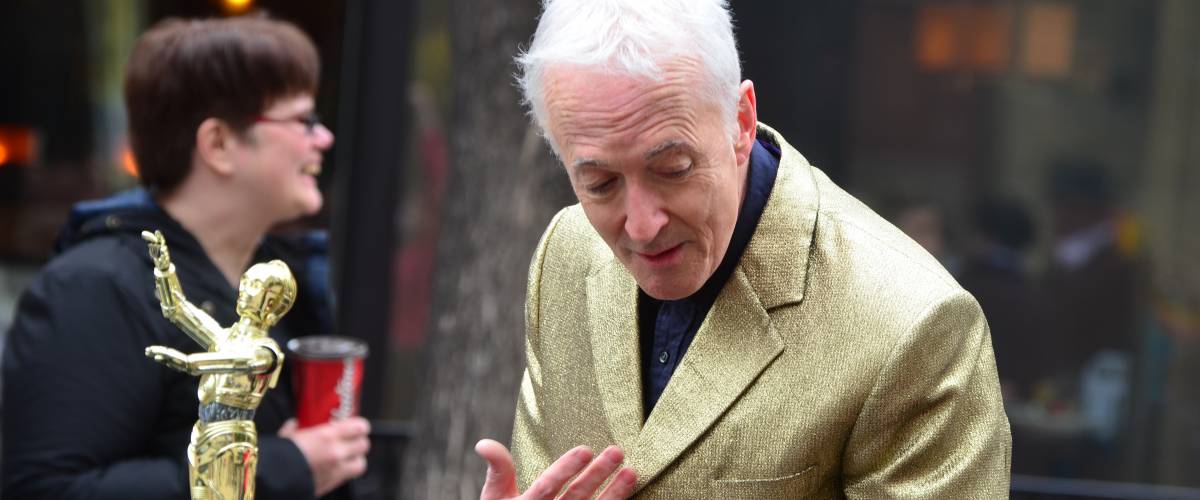 You might not recognize his face, but Anthony Daniels plays one of the most iconic film characters of all time — C-3PO. It's actually Daniels inside the gallant robot for every Star Wars film to date!
It's a little-known fact that Daniels and Kenny Baker (R2D2) are the only actors to have a role in all six Star Wars movies directed by George Lucas!
Daniels has a net worth of $8 million, according to Celebrity Net Worth.
13. Warwick Davis (Wodibin)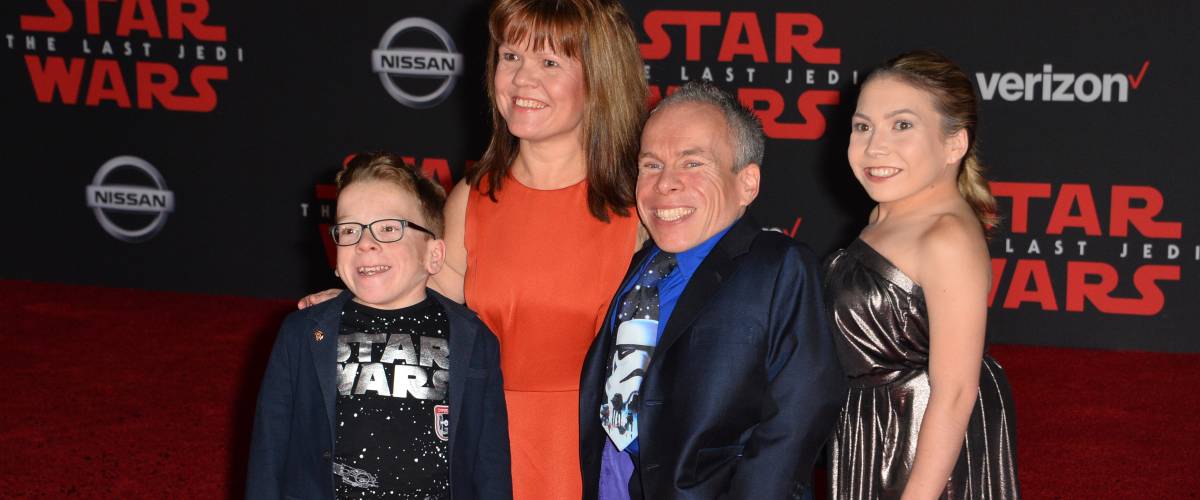 Veteran actor and TV presenter Warwick Davis got his start in acting in Return of the Jedi at the age of 11, when he was cast as Wicket, the lovable Ewok who befriends Princess Leia. He continued to take on credited and uncredited roles in the "Star Wars"franchise, including three separate characters in The Phantom Menace alone! In The Force Awakens, he played a character in Maz Kanata's bar and took a turn as a frog-like alien in the newest film's casino at Canto Bight.
Davis has built his career playing memorable characters in adaptations of C.S. Lewis' Narnia novels, the Harry Potter films, the title role in the horror franchise, Leprechaun, and many more. He also founded a talent agency called Willow Management, which represents actors who are under five feet tall and over 7 feet tall.
Warwick Davis' net worth is estimated at $8 million, according to Celebrity Net Worth.
12. Adam Driver (Kylo Ren)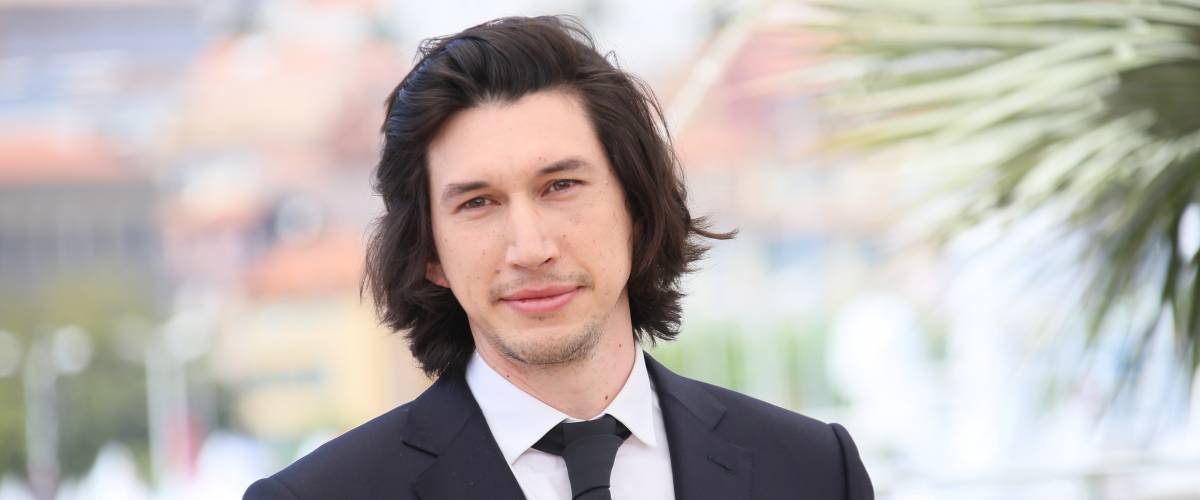 After a number of smaller roles in independent films and on television, Adam Driver appeared in 2012's Lincoln as Samuel Beckwith, the telegraph officer who transmitted news of John Wilkes Booth's whereabouts after Lincoln's assassination, leading to Booth's capture. Driver also appeared in the hit HBO series Girls alongside Lena Dunham.
Driver's star truly took off when he appeared as Kylo Ren in 2015's Star Wars: The Force Awakens. Driver reprises the role in Star Wars: The Last Jedi.
Driver is the founder of a non-profit organization called Arts in the Armed Forces that performs theater for active duty service members, veterans, military support staff and their families in the United States and around the world.
Driver has a net worth of $8 million, according to Celebrity Net Worth.
11. Oscar Isaac (Poe Dameron) Oscar Isaac is quickly emerging as Hollywood's newest leading man. After small roles in Guerilla and All About the Benjamins and part two of Che, he got rave reviews for his turn in the award-winning crime drama, A Most Violent Year.
Isaac hit the jackpot with the role of blaster-happy pilot Poe Dameron in the new Star Wars films. Although his character was supposed to be killed off early on in the first film, Isaac's screen presence and Han Solo-esque delivery inspired a rewrite of the script. The galaxy's newest star flyboy is now slated to stick around the Star Wars universe until 2020!
Today, Isaac has a net worth of $10 million, according to Celebrity Net Worth.
10. Edgar Wright (Resistance Trooper)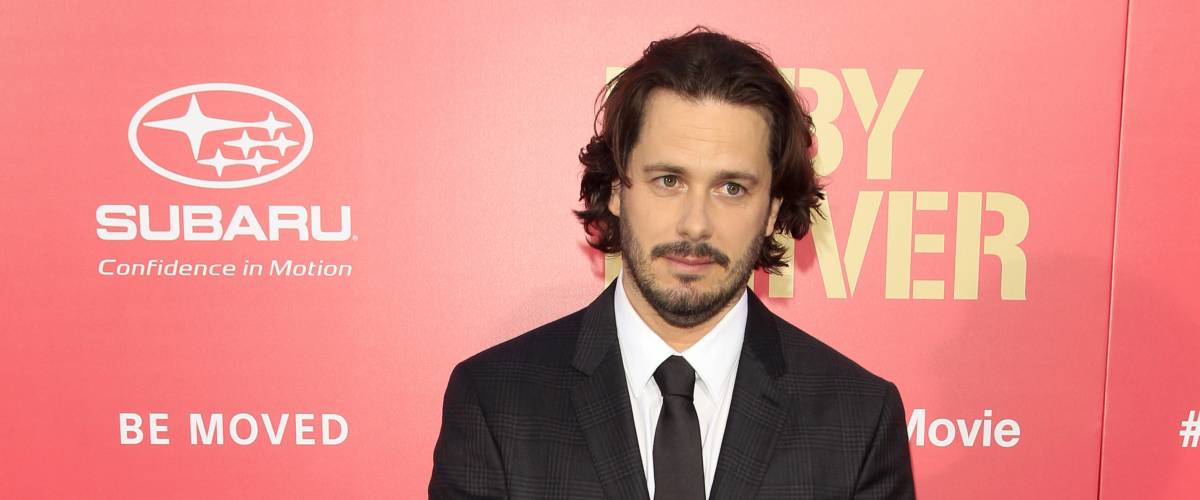 Edgar Wright is best known as a director, screenwriter and producer of comedic films such as Shaun of the Dead (2004), Hot Fuzz (2007) and Scott Pilgrim vs. the World (2010). Most recently, Wright wrote, directed and produced Baby Driver starring Ansel Elgort, Jon Hamm and Jamie Foxx.
Wright, a friend of Star Wars: The Last Jedi director Rian Johnson, makes a brief cameo as a Resistance Trooper.
Edgar Wright has a net worth of $10 million according to Celebrity Net Worth.
9. Laura Dern (Vice Admiral Holdo)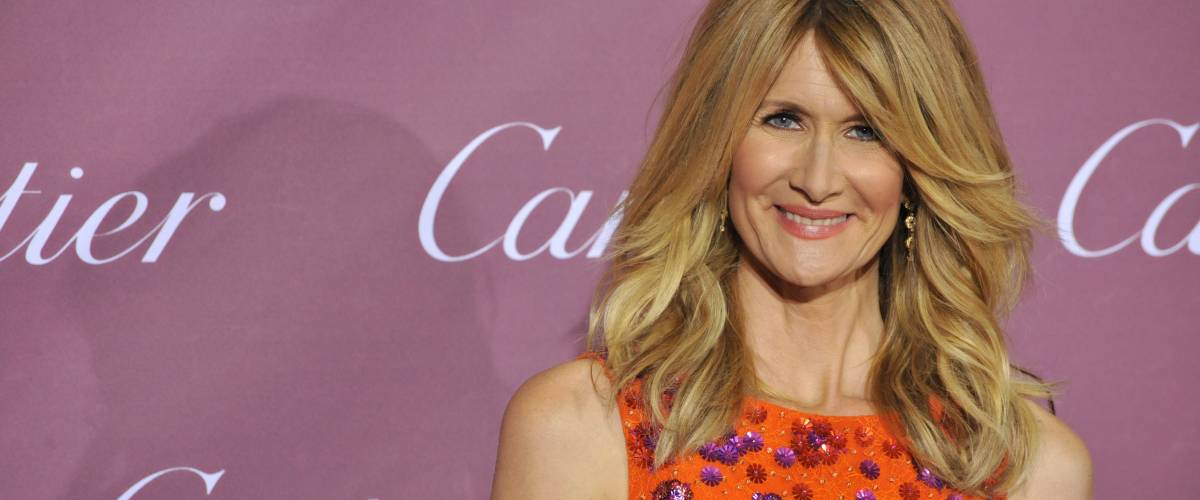 Perhaps best known for her role as Dr. Ellie Sattler in Steven Spielberg's 1993 classic Jurassic Park, Laura Dern plays the role of Vice Admiral Holdo in Star Wars: The Last Jedi.
Dern has been twice nominated for an Oscar, the first time in 1992 for her leading role in Rambling Rose alongside Robert Duvall.
Dern has a net worth of $12 million, according to TheRichest.
8. Mark Hamill (Luke Skywalker)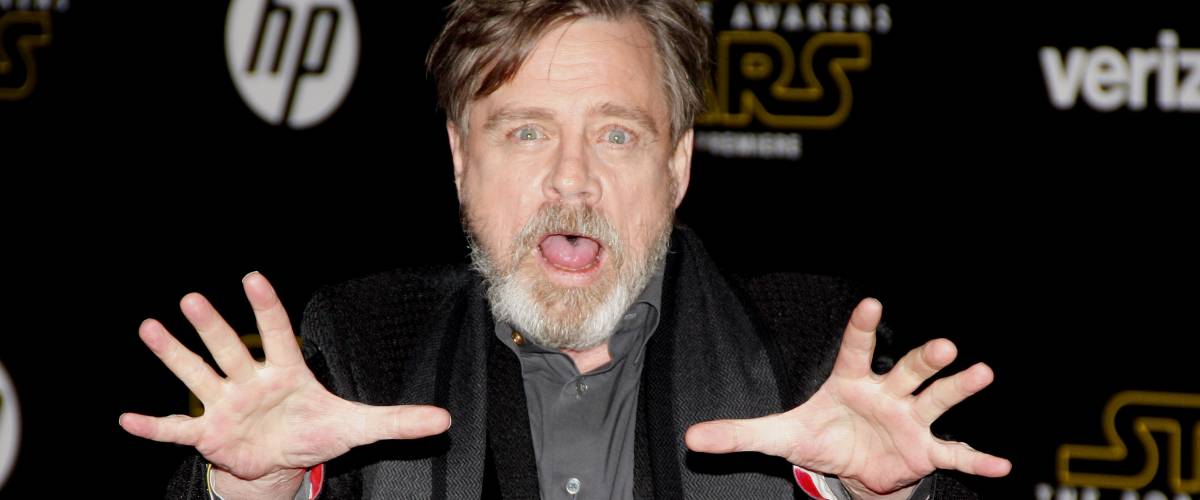 Mark Hamill has made a lucrative career for himself, even though his iconic role as Luke Skywalker in the Star Wars franchise left him somewhat typecast and made it difficult for him to land other roles.
When his face became too closely associated with Luke, Hamill turned to voiceover work. He has a long list of cartoon credits, including as the voice of the Joker in Batman: The Animated Series in the 1990s and the more recent Justice League Action.
Hamill has a net worth of $18 million, according to Celebrity Net Worth.
7. Justin Theroux (Master Codebreaker)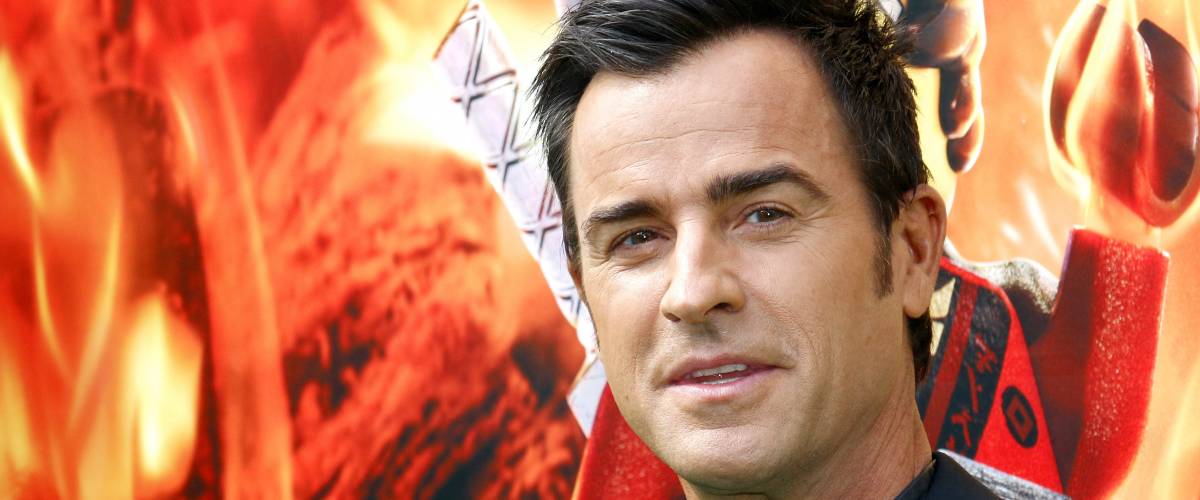 The man you've seen at grocery checkouts as one half of the supermarket tabloid couple "Justin and Jen" (with wife Jennifer Aniston), Theroux has only a cameo in Last Jedi, as a suave master codebreaker recognized by the red pin he wears on his lapel.
But there's no need to feel sad over the actor's lack of screen time. Theroux is doing just fine, thanks to: the TV series The Leftovers and his other acting work; his video game voiceovers on Call of Duty: Modern Warfare 2 and others; and his screenwriting gigs, such as on Iron Man 2.
He has a net worth of $20 million, according to Celebrity Net Worth.
6. Carrie Fisher (Gen. Leia Organa)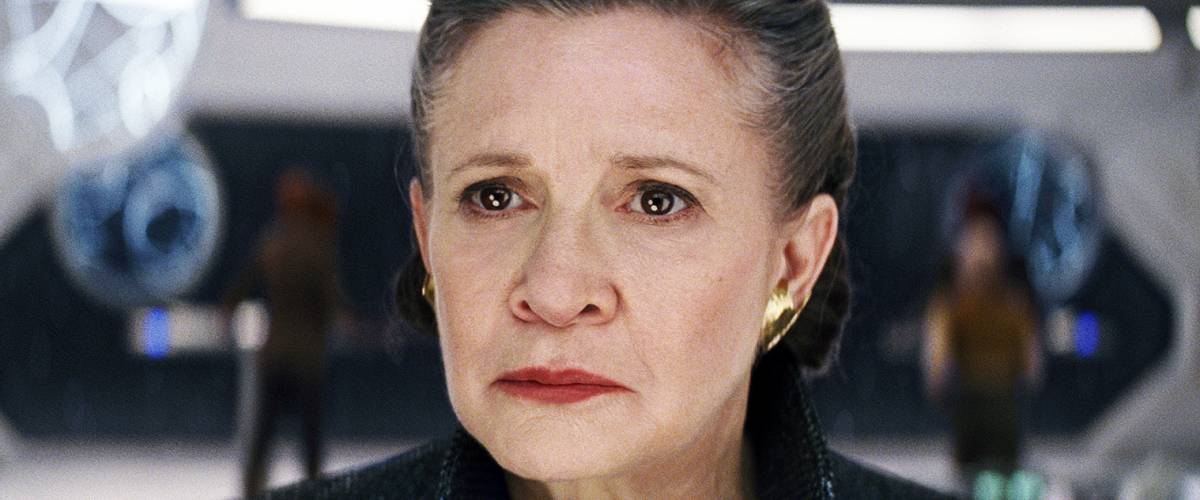 In Last Jedi, the late Carrie Fisher makes her final appearance as Leia — and without those dopey donut buns that made her famous. ("Luke, I know what you're going to say. I changed my hair," her character jokes, when she's finally reunited with her brother in the new film.)
The beloved actress died in late 2016 a few days after she suffered cardiac arrest on a flight from London to Los Angeles. She made her money not only from Star Wars, but also from many other acting roles and her work as a screenwriter and novelist.
Fisher's estate has a net worth of $25 million, according to Celebrity Net Worth.
5. Andy Serkis (Snoke)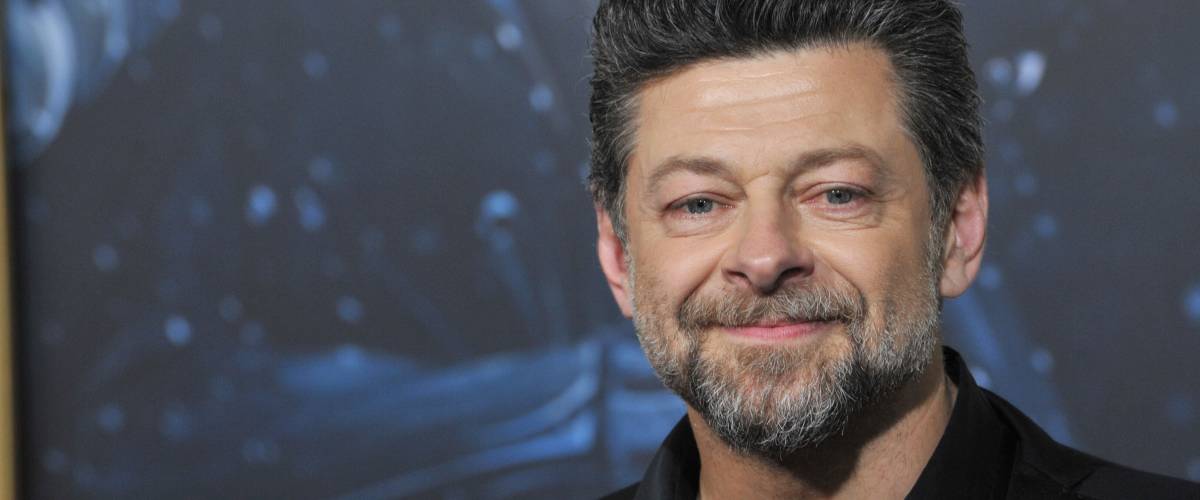 Famed character actor, director and writer Andy Serkis has made quite a name for himself since his theater days in England. Besides his spectacular turn as Gollum in the "Lord of the Rings" trilogy, Serkis has more than 50 stage, tv and blockbuster movie roles under his belt.
After his transformative role as Caesar in the Planet of the Apes franchise, Serkis took up the mantle of the visibly twisted and evil Snoke in The Force Awakens. Snoke is perfectly hideous in the newest film, too — and we can't wait to see what the uber-talented Serkis does next.
Andy Serkis' hard-earned net worth is currently estimated at $28 million, says TheRichest.
4. Frank Oz (Yoda)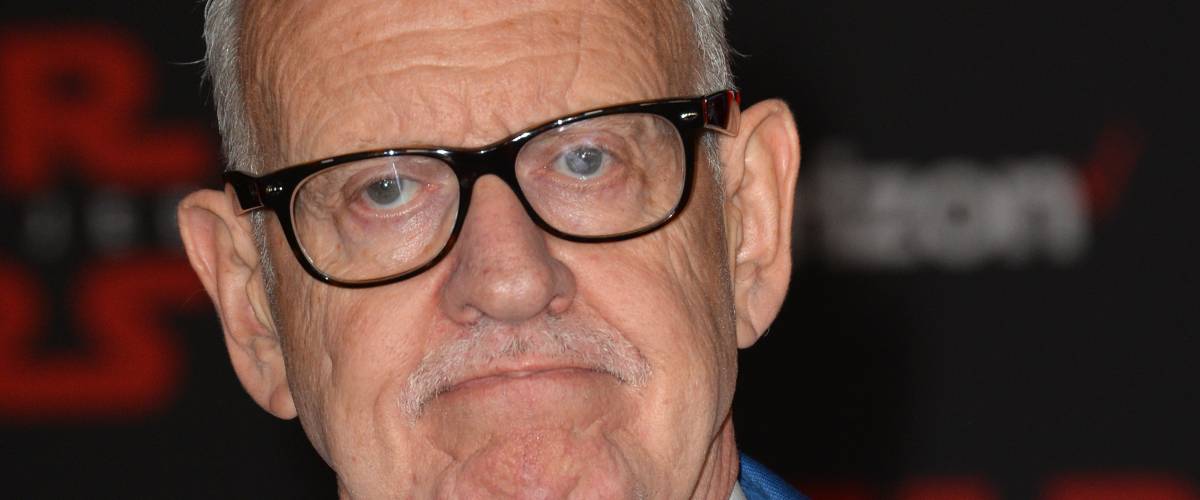 As Yoda himself might say of the actor who provides his voice, "Amassed ample wealth he has." And that's even though most Star Wars fans likely have no idea what the man behind the Jedi master looks like.
But that probably doesn't bother Frank Oz, one of the richest voiceover actors around. He started out with Jim Henson doing voices for a multitude of muppets, including Miss Piggy, Fozzie Bear and Grover, then landed his long-running Yoda role after Henson himself declined.
Oz has a net worth of $30 million, according to Celebrity Net Worth.
3. Tom Hardy (A cut cameo)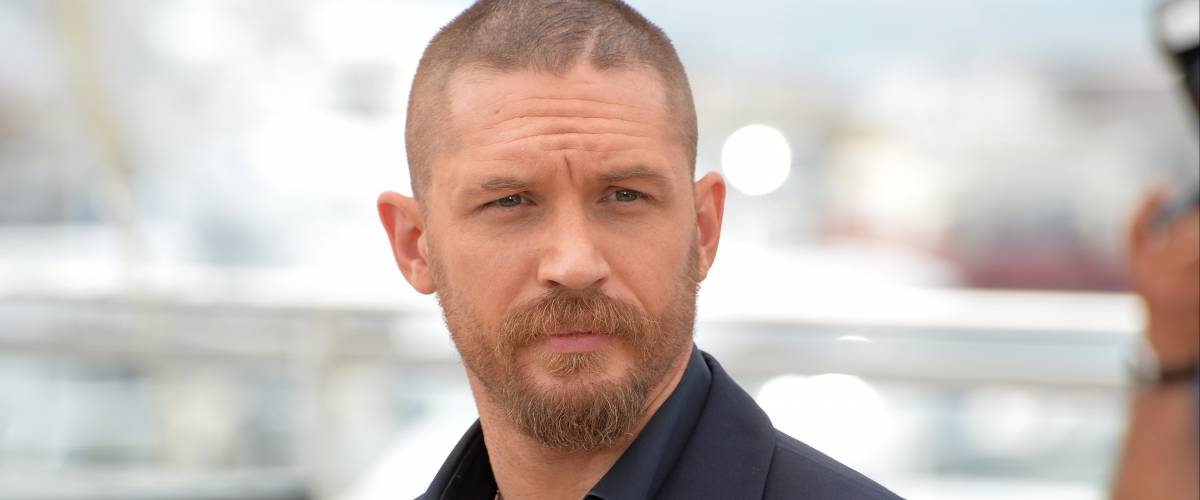 Tom Hardy's career has been epic —- from Band of Brothers to The Dark Knight Rises to Inception, Hardy plays a diverse range of characters in timeless roles.
Tom Hardy's cameo role in The Last Jedi was cut from the feature film, but is rumored to appear in the 20 minutes of deleted scenes in the Blu-ray version of the film.
Hardy met his current wife, Charlotte Riley, on the set of the TV miniseries version of Emily Bronte's Wuthering Heights. Riley played Hardy's love interest. Their beautiful on-screen chemistry evidently stemmed from a real-life love.
Hardy has a net worth of $30 million, according to TheRichest.
2. Benicio del Toro (DJ)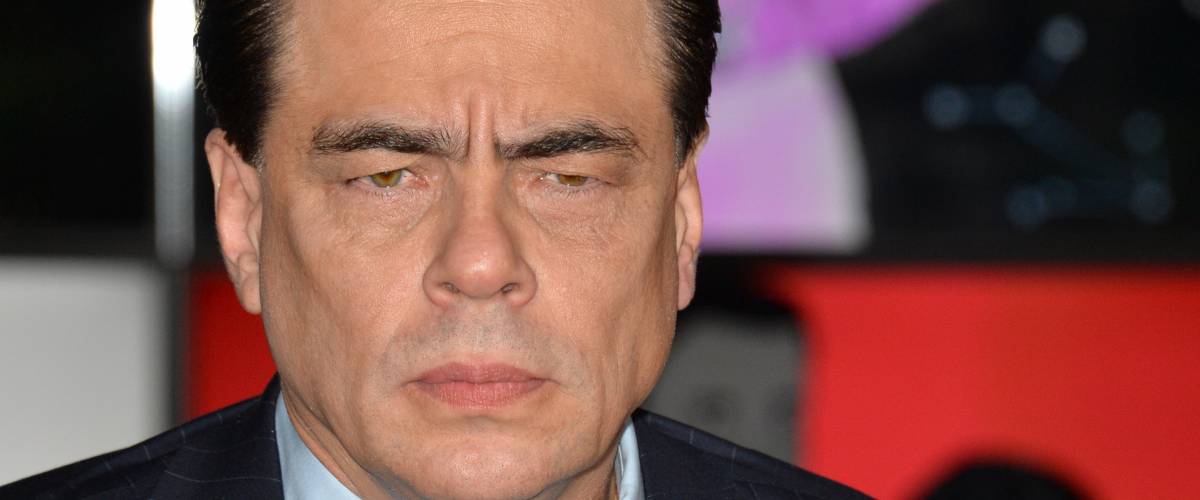 Benicio Del Toro won an Academy Award for his supporting role as a good-hearted Mexican policeman in the 2001 movie Traffic. He plays a less savory character in Last Jedi: the mysterious and double-dealing hacker known as DJ.
The actor and film producer — who launched his career with a role on an episode of TV's Miami Vice and an appearance in Madonna's video for La Isla Bonita — has built up a sizable bank account over the course of his 30 years in show business. In terms of wealth, del Toro is the emperor among the stars of the newest Star Wars film.
He has a net worth of $45 million, according to TheRichest.
1. Billie Lourd (Lieutenant Connix)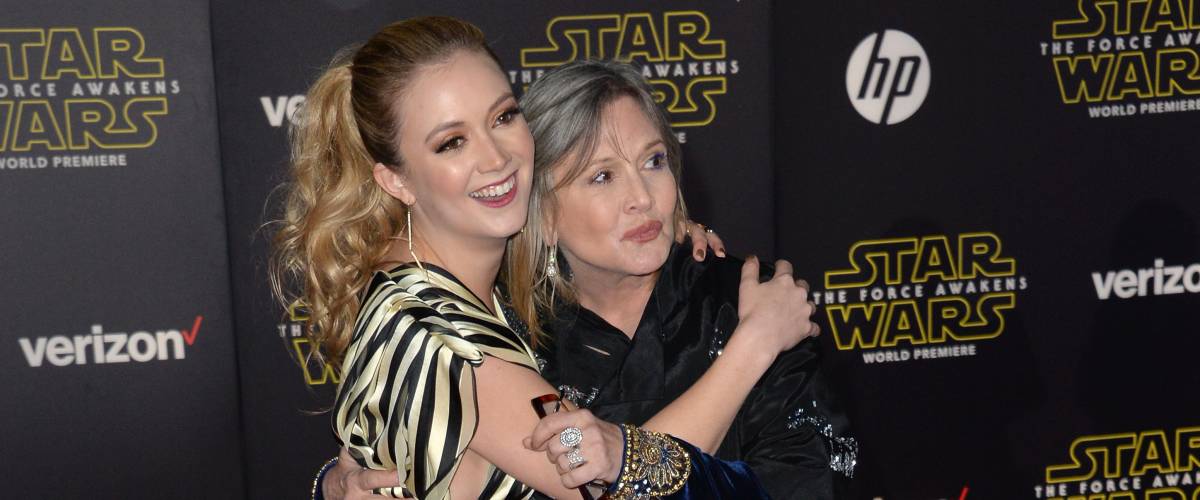 Billie Lourd is the daughter and only child of Carrie Fisher and the granddaughter of Hollywood legend Debbie Reynolds. Lourd is a budding actress, best known for her roles on the hit television shows Scream Queens and American Horror Story: Cult.
Upon the untimely and unfortunate passings of her mother and grandmother in late 2016, Lourd inherited Fisher's $25 million dollar estate and her mother's share ($42.5 million) of Reynolds' estate, estimated to be worth $85 million, according to Bankrate.
Lourd's personal wealth, coupled with her inheritance, indicate a net worth of $70 million.
Sponsored
Kiss Your Credit Card Debt Goodbye
Millions of Americans are struggling to crawl out of debt in the face of record-high interest rates. A personal loan offers lower interest rates and fixed payments, making it a smart choice to consolidate high-interest credit card debt. It helps save money, simplifies payments, and accelerates debt payoff. Credible is a free online service that shows you the best lending options to pay off your credit card debt fast — and save a ton in interest.