Money can buy you time
Buffett said "money has no utility" for him, but he understands how it does for the average American who might not want to work until they're 93 years old like him.
If you save and invest your money wisely during your working life — by making the most of high-interest saving accounts, tax-advantaged investment accounts, like a 401(k) or an individual retirement account (IRA), and diversifying your investment portfolio with traditional stocks and bonds, alternative assets and (if you can afford it) real estate — you can set yourself up for success in retirement.
Ideally, that means you can enjoy free time in your golden years to do the things you love with the people you love.
Buffett said he wasn't interested in owning multiple houses or a boat, but if that's how you enjoy spending your free time — chilling at a lake house and taking your grandkids out for a spin on the water — money can make that possible. Likewise, it can help you to retire early and give you confidence that you have the means to live comfortably in your later years.
What's more, if you've planned your finances so that you can retire early and live off your savings and any dividends, that may also mean you can delay taking Social Security, which means that you'll receive higher monthly payments when you do eventually start claiming benefits — with the maximum amount available to those who start age 70 or older.
It's easier said than done to set yourself up for a long, successful and financially fruitful retirement, but there are ways you can put your money to work so that you don't have to in later life.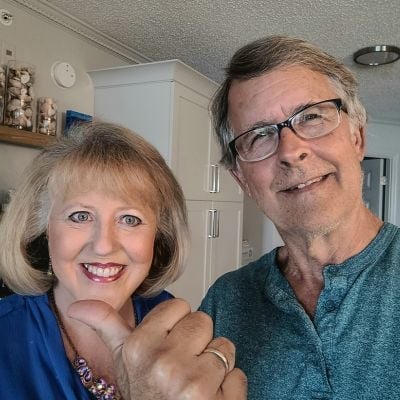 Give your investments time to grow
During the 2016 interview with Rubenstein, Buffett also said: "My life has been a product of compound interest."
Simply put, the earlier you can start investing, the better off you'll be, because you can reap the benefits of compound interest. Essentially, it gives you interest on top of interest, so your deposits pile up interest, and the interest piles up interest, too.
Here's an example of how it works. Let's say you invest $100,000 in a fund or account that delivered an average annual growth rate of 10.15% over a certain period of time.
Using that 10.15% figure, your $100,000 investment would grow to $110,150 in one year. The year after that, your shares would be worth $110,150 X 1.1015 = $121,330. The year after that, $133,645 and so on. As you can see, when you earn interest on your interest, that can lead to exponential growth over time — and you can speed up that process even further by reinvesting any dividends that you earn.
Keep in mind, however, that the market fluctuates and you will not get the same rate of return every year.
Buffett is a true advocate of the power of compound interest. As a renowned value investor, he's known for his buy-and-hold strategy — often holding onto stocks for decades and watching them grow.
You don't have to be an investing mastermind like Buffett to make the most of compound interest, and you don't have to invest large sums of money to reap the benefits.
You can invest your spare change and watch your dimes grow into dollars, or you can put your money to work over time through any number of online investing apps or crowdfunding platforms.
Sponsored
Follow These Steps if you Want to Retire Early
Secure your financial future with a tailored plan to maximize investments, navigate taxes, and retire comfortably.
Zoe Financial is an online platform that can match you with a network of vetted fiduciary advisors who are evaluated based on their credentials, education, experience, and pricing. The best part? - there is no fee to find an advisor.