Barrick Gold (GOLD)
Barrick Gold is a $37 billion sector-leading gold company. It operates mines in 18 countries across the world with a focus on high-margin, long-life assets.
Barrick's Q1 results reflect that asset quality, as well as the company's success in driving profitability and shareholder value. During the quarter, free cash flow clocked in at $393 million. On the strength of those results, Barrick doubled its quarterly dividend.
The stock currently offers a dividend yield of 1.9%.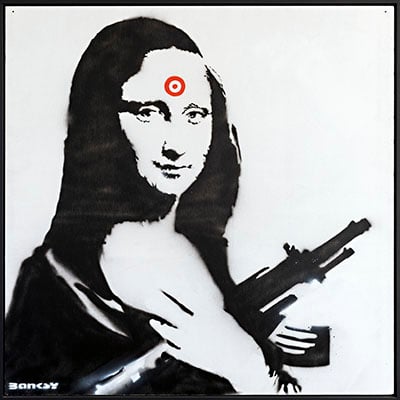 Join Masterworks to invest in works by Banksy, Picasso, Kaws, and more. Use our special link to skip the waitlist and join an exclusive community of art investors.
Skip waitlist
Gold Fields (GFI)
Gold Fields is a South African gold producer with a market cap of $12 billion. The company has total annual gold-equivalent production of 2.2 million ounces and gold-equivalent mineral reserves of 52.1 million ounces.
Gold Fields' operating efficiency is high and while the stock's price multiples are low — a nice combination for prospective investors.
In 2021, the company achieved a return on equity of 20% and generated adjusted free cash flow of $463 million. This performance is tied to the high quality of the company's asset base, as well as solid execution by management.
Meanwhile, the stock looks relatively inexpensive. Currently, it sports a P/E of 12 and offers a dividend yield of 2.8%.
Agnico-Eagle Mines (AEM)
Gold companies often operate in politically unstable regions of the world. This political risk can outweigh any "safe-haven" benefits gained from investing in gold. If you don't want to take on this added uncertainty, consider Agnico-Eagle Mines.
Agnico is a Canadian senior gold company with a market cap of $23 billion. It boasts operations in relatively stable countries including Canada, Finland and Mexico.
In 2021, the company posted record annual gold production, record annual operating cash flow of $1.3 billion record mineral reserves. Agnico also extended its impressive dividends-paid streak to 38 consecutive years.
Currently, the stock offers a dividend yield of 3.0%.
Sign up for our MoneyWise newsletter to receive a steady flow of actionable ideas from Wall Street's top firms.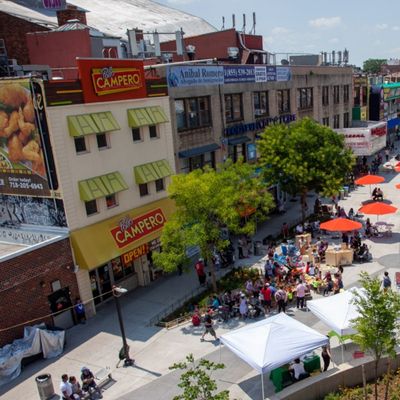 While commercial real estate to has always been reserved for a few elite investors, outperforming the S&P 500 over a 25-year period, First National Realty Partners allows you to access institutional-quality commercial real estate investments — without the leg work of finding deals yourself.
Get started
More from MoneyWise
Sponsored
Fine art as an investment
Stocks can be volatile, cryptos make big swings to either side, and even gold is not immune to the market's ups and downs.
That's why if you are looking for the ultimate hedge, it could be worthwhile to check out a real, but overlooked asset: fine art.
Contemporary artwork has outperformed the S&P 500 by a commanding 174% over the past 25 years, according to the Citi Global Art Market chart.
And it's becoming a popular way to diversify because it's a real physical asset with little correlation to the stock market.
On a scale of -1 to +1, with 0 representing no link at all, Citi found the correlation between contemporary art and the S&P 500 was just 0.12 during the past 25 years.
Earlier this year, Bank of America investment chief Michael Harnett singled out artwork as a sharp way to outperform over the next decade — due largely to the asset's track record as an inflation hedge.
Investing in art by the likes of Banksy and Andy Warhol used to be an option only for the ultrarich. But with a new investing platform, you can invest in iconic artworks just like Jeff Bezos and Bill Gates do.