Sign up for our MoneyWise newsletter to receive a steady flow of actionable ideas from Wall Street's top firms.
Cheniere Energy (LNG)
The price of natural gas has more than doubled year to date. So it shouldn't come as a surprise that liquified natural gas producer Cheniere Energy is firing on all cylinders.
In Q1, revenue shot up 142% year over year to $7.5 billion. Management also lifted the company's full-year consolidated adjusted EBITDA outlook by 17% and distributable cash flow projection by 26% at the midpoint.
As a leading player in the field, Cheniere is well-positioned for the commodities boom. The shares have already climbed 40% in 2022 to over $140 apiece.
Last Friday, JPMorgan analyst Jeremy Tonet reiterated an 'overweight' rating on Cheniere while raising his price target from $169 to $183 — implying potential upside of 30%.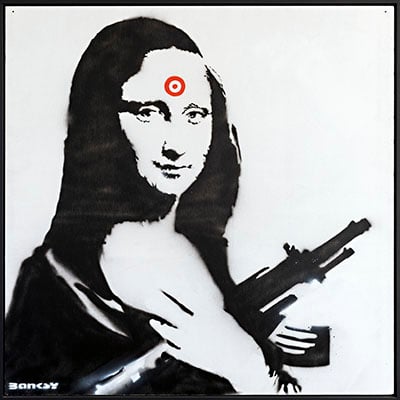 Join Masterworks to invest in works by Banksy, Picasso, Kaws, and more. Use our special link to skip the waitlist and join an exclusive community of art investors.
Skip waitlist
BP (BP)
With oil prices rising above $100 a barrel, oil producers have served as a safe haven in an otherwise gloomy stock market.
British oil and gas giant BP, for instance, has seen its shares climb 15% in 2022. And there could be plenty of more room to run. Last month, JPMorgan analyst Christyan Malek maintained an 'overweight' rating on the shares and raised his price target. The new target implies potential upside of about 20%.
BP shares trade on the London Stock Exchange. But its American depository receipt — commonly known as ADR — allows investors to buy BP like any other US-traded stock.
In Q1, the oil and gas supermajor brought in $51.2 billion of revenue, up 40% from a year ago. On the negative side, BP's decision to exit Russia in light of Moscow's invasion of Ukraine led to a pre-tax charge of $25.5 billion for the quarter.
Nextier Oilfield Solutions (NEX)
Oil producers aren't the only companies in the energy sector worth following.
For instance, Nextier Oilfield Solutions — an oilfield service company — has also delivered extraordinary returns to investors in recent months. Year to date, the shares have skyrocketed by more than 170%.
Nextier's business is booming.
In Q1, revenue increased 25% sequentially to $635 million, marking its fourth consecutive quarter of 25%-plus top-line growth. The company's two operating segments — completion services and well construction/intervention services — delivered strong improvements.
For Q2, management expects sequential revenue growth of greater than 20% and substantial adjusted EBITDA margin expansion.
JPMorgan analyst Arun Jayaram has an 'overweight' rating on Nextier and recently raised his price target to $13 — roughly 19% above where the stock sits today.
Sponsored
Fine art as an investment
Stocks can be volatile, cryptos make big swings to either side, and even gold is not immune to the market's ups and downs.
That's why if you are looking for the ultimate hedge, it could be worthwhile to check out a real, but overlooked asset: fine art.
Contemporary artwork has outperformed the S&P 500 by a commanding 174% over the past 25 years, according to the Citi Global Art Market chart.
And it's becoming a popular way to diversify because it's a real physical asset with little correlation to the stock market.
On a scale of -1 to +1, with 0 representing no link at all, Citi found the correlation between contemporary art and the S&P 500 was just 0.12 during the past 25 years.
Earlier this year, Bank of America investment chief Michael Harnett singled out artwork as a sharp way to outperform over the next decade — due largely to the asset's track record as an inflation hedge.
Investing in art by the likes of Banksy and Andy Warhol used to be an option only for the ultrarich. But with a new investing platform, you can invest in iconic artworks just like Jeff Bezos and Bill Gates do.