Nio (NIO)
If you love volatility, you've probably heard of Chinese EV maker Nio.
Shares rose from $4.02 to $48.74 apiece in 2020, marking a staggering gain of over 1,100%. And thanks to the meme stock frenzy earlier last year, Nio continued to surge, reaching well above $60 in January 2021.
But parabolic runs don't last forever. Nio has since pulled back significantly and now trades around $9.70 per share.
While Nio shares have been on a rollercoaster ride, its business continues to expand at a very impressive pace. The company had just reported that in October, it delivered 10,059 EVs, representing a 174% increase year over year.
Mizuho analyst Vijay Rakesh has a 'buy' rating on Nio and a price target of $40 — implying a potential upside of 312%.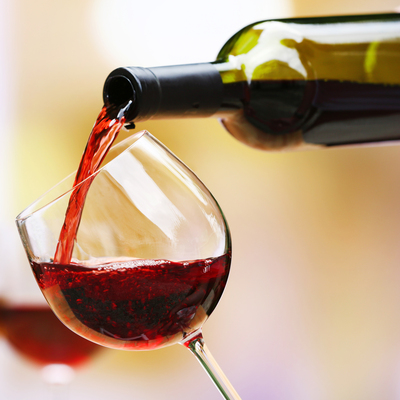 Fine wine is a sweet comfort in any situation — and now it can make your investment portfolio a little more comfortable, too. Now a platform called Vinovest helps everyday buyers invest in fine wines — no sommelier certification required.
Invest Now
Green Thumb Industries (GTBIF)
Pot stocks had a huge bull run a few years ago. Now, many of them are in the doldrums, which could be an opportunity for those who want to bet on a bounce.
Check out Green Thumb Industries, a vertically integrated cannabis company headquartered in Chicago. It has 17 cultivation and manufacturing facilities, six consumer product brands, 77 open retail locations, and operations in 15 U.S. markets.
Green Thumb stock hasn't been a hot commodity lately: shares are down more than 40% in 2022.
Business, however, is still on the rise.
Revenue totaled $254.3 million for the quarter that ended in June, up 14.6% year over year and 4.8% sequentially.
But the best part has been the bottom line. Green Thumb earned a profit of $24.4 million for the quarter, marking its eighth consecutive quarter of positive net income.
Canaccord analyst Matt Bottomley has a 'buy' rating on Green Thumb and a price target of C$35 on its Canada-listed shares. Since these shares trade at around C$16 right now, the price target represents a potential upside of 119%.
Sponsored
Get a piece of commercial real estate
Enhance your portfolio with high-return commercial real estate
First National Realty Partners is the #1 option for accredited investors seeking superior risk-adjusted returns in the grocery-anchored necessity-based retail space.
While commercial real estate has always been reserved for a few elite investors, outperforming the S&P 500 over a 25-year period, First National Realty Partners allows you to access institutional-quality commercial real estate investments — without the leg work of finding deals yourself.
Invest with First National Realty Partners now.