Nio (NIO) Known as the "Tesla of China," Nio has become a household name for U.S. EV investors.
Shares rose from $4.02 to $48.74 apiece in 2020, marking a staggering gain of over 1,100%. And thanks to the meme stock frenzy early this year, Nio continued to surge, reaching well above $60 in January.
But parabolic runs don't last forever. Nio has since pulled back significantly from those highs.
While the shares have been on a rollercoaster ride, Nio's business continues to expand at an impressive pace. The company delivered 24,439 EVs in Q3, up 100% year over year and 11.6% sequentially.
That said, there is plenty of competition in China's EV market. Companies like Li Auto and XPeng are also vying for a piece of the action.
If these suggestions are too volatile for your taste, you can build a smart, diversified portfolio automatically just by using your spare change.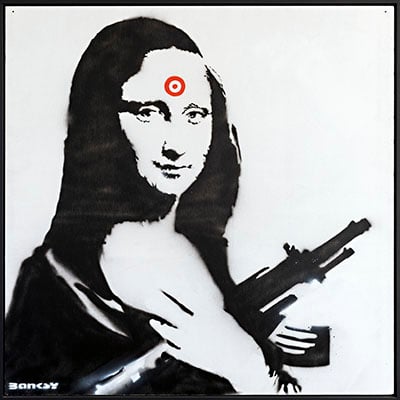 Join Masterworks to invest in works by Banksy, Picasso, Kaws, and more. Use our special link to skip the waitlist and join an exclusive community of art investors.
Skip waitlist
Ford (F) Ford shares tumbled hard during the pandemic-induced market sell-off in early 2020. But America's homegrown automaker has made a nice comeback since then.
Ford's stock price has more than doubled over the past year alone.
As a company whose best seller is the F-Series pickup trucks, Ford isn't exactly a pure-play EV stock.
But management is electrifying its lineup.
Ford introduced the Mustang Mach-E, a five-door electric compact SUV, in November 2019. The model went on sale in December 2020 and won the 2021 North American SUV of the Year Award.
Ford is also working on a fully electric pickup named the F-150 Lightning. Production is expected to begin next spring.
Of course, Detroit's other major automakers are also in the EV space.
General Motors has long had EVs in its lineup. Meanwhile Stellantis — the parent company of Chrysler — intends to invest about $35 billion in electric vehicles and new software through 2025.
Blink Charging (BLNK) Rounding off our list is Blink Charging, a relatively unknown name compared to other EV stocks we've just mentioned.
But it has delivered generous returns to investors.
At the beginning of 2020, Blink Charging was trading at less than $2 per share. Today, it's near $36. You do the math.
And Blink doesn't even make electric cars. Instead, the company focuses on the charging side of the space.
Blink has deployed more than 24,000 EV charging stations across the country and has over 190,000 registered members. It uses a proprietary-based software that operates, maintains, and tracks the EV stations connected to its network.
In Q3, revenue rose 607% from the year-ago period. And the increasing adoption of EVs should continue to fuel massive long-term growth in Blink's business.
To be sure, EV stocks are some of the market's most volatile stocks. And they're not cheap.
Tesla trades at over $1,100 apiece.
If you don't want too much exposure to the segment, there is an app that allows you to buy fractions of shares with as much money as you are willing to spend.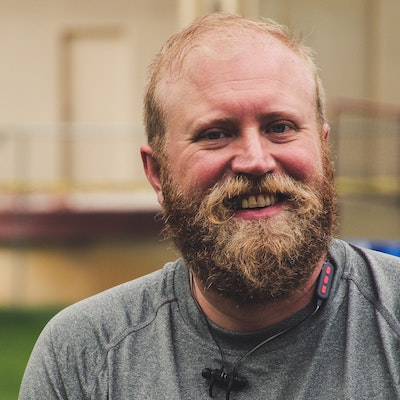 Sign up for Credit Sesame and see everything your credit score can do for you, find the best interest rates, and save more money at every step of the way.
Get Started—100% Free
An under-the-radar asset that doesn't show up on 13Fs
Hedge funds disclose their stock holdings every quarter in 13F filings with the Securities and Exchange Commission.
But the billionaires running those hedge funds own more than just stocks.
In fact, there's one specific real asset that has become a favorite among the super rich.
It has little correlation with the ups and downs of the stock market. And yet it has managed to outperform the S&P 500 by a commanding 174% over the past 25 years.
It's found in the portfolios of Jeff Bezos, Bill Gates, and even Shark Tank's Kevin O'Leary.
You can find out more about this asset — and how you can invest in it — by clicking the link here.
Sponsored
Fine art as an investment
Stocks can be volatile, cryptos make big swings to either side, and even gold is not immune to the market's ups and downs.
That's why if you are looking for the ultimate hedge, it could be worthwhile to check out a real, but overlooked asset: fine art.
Contemporary artwork has outperformed the S&P 500 by a commanding 174% over the past 25 years, according to the Citi Global Art Market chart.
And it's becoming a popular way to diversify because it's a real physical asset with little correlation to the stock market.
On a scale of -1 to +1, with 0 representing no link at all, Citi found the correlation between contemporary art and the S&P 500 was just 0.12 during the past 25 years.
Earlier this year, Bank of America investment chief Michael Harnett singled out artwork as a sharp way to outperform over the next decade — due largely to the asset's track record as an inflation hedge.
Investing in art by the likes of Banksy and Andy Warhol used to be an option only for the ultrarich. But with a new investing platform, you can invest in iconic artworks just like Jeff Bezos and Bill Gates do.