Zscaler (ZS)
Zscaler is one of the fastest-growing cloud-based security-as-a-service providers in the market.
Consider this: In the company's fiscal 2017, it earned $126 million of total revenue. By fiscal 2021, the number had grown to $673 million, marking an increase of 434%.
Things continue to improve in fiscal 2022, as well.
In the fiscal quarter ended Apr. 30, Zscaler brought in $286.8 million of revenue, representing another 63% increase year-over-year. Adjusted net income came in at $24.7 million, up from $21.4 million earned in the year-ago period.
But you wouldn't expect to see such solid figures based on its recent share price performance. Evercore points out that Zscaler shares are down 44% since Jan. 4 – the S&P 500's most recent closing peak.
And that could give contrarian investors something to think about, especially considering Zscaler's estimated 2022 earnings growth of 34.2%.
More: Best investment apps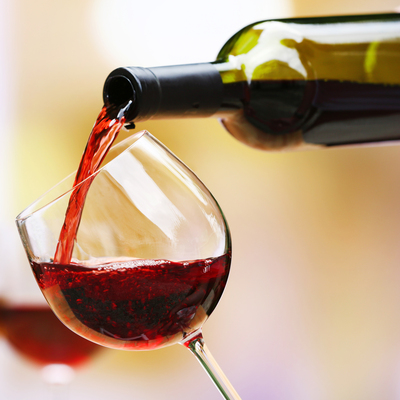 Fine wine is a sweet comfort in any situation — and now it can make your investment portfolio a little more comfortable, too. Now a platform called Vinovest helps everyday buyers invest in fine wines — no sommelier certification required.
Invest Now
Snowflake (SNOW)
Many consider big data to be the next big thing. And that's where Snowflake found its opportunity.
The cloud-based data warehousing company, founded in 2012, serves thousands of customers across a wide range of industries, including 506 of the 2021 Forbes Global 2000.
Evercore sees an opportunity in Snowflake because while shares are down a whopping 59% since Jan. 4, the company's estimated 2022 earnings growth is a staggering 398.9%.
Indeed, momentum is going strong in Snowflake's business. In the three months ended Apr. 30, revenue surged 85% year over year to $422.4 million. Notably, net revenue retention rate was a solid 174%.
The company continued to score large customer wins. It now has 206 customers — with trailing 12-month product revenue of more than $1 million — compared to 104 such customers a year ago.
RingCentral (RNG)
Compared to Snowflake and Zscaler, RingCentral had an even more painful start in 2022.
Evercore notes that RingCentral stock plunged a staggering 64% since Jan. 4, therefore its estimated 2022 earnings growth of 37.9% could represent an opportunity.
Known for its Message Video Phone (MVP) global platform, RingCentral is a leading provider of global enterprise cloud communications and contact center solutions.
In Q1, total revenue rose 33% year over year to $468 million, driven by a 35% increase in subscription revenue. The business also generates healthy cash flow: free cash flow was 8.2% of the company's total revenue in Q1, up 170 basis points compared to a year ago.
Management raised their guidance, too. They now expect RingCentral to generate $1.882 to $1.898 billion in subscription revenue in full-year 2022, up from the prior guidance range of $1.870 to $1.890 billion. The new range would represent annual growth of 27% to 28%.
Sponsored
Get a piece of commercial real estate
Enhance your portfolio with high-return commercial real estate
First National Realty Partners is the #1 option for accredited investors seeking superior risk-adjusted returns in the grocery-anchored necessity-based retail space.
While commercial real estate has always been reserved for a few elite investors, outperforming the S&P 500 over a 25-year period, First National Realty Partners allows you to access institutional-quality commercial real estate investments — without the leg work of finding deals yourself.
Invest with First National Realty Partners now.