Sign up for our MoneyWise newsletter to receive a steady flow of actionable ideas from Wall Street's top firms.
European government bonds
With Russia's invasion of Ukraine, Europe is a tricky place to invest in nowadays. But that hasn't stopped BlackRock from liking one particular asset class in the region: government bonds.
"We have warmed up to European government bonds because we believe market expectations of rate hikes by the European Central Bank (ECB) are too hawkish," Boivin says.
He notes that the energy shock due to the Russia-Ukraine war will be "hitting Europe hard." And according to Boivin, the ECB won't be in a rush to bring interest rates up.
BlackRock is upgrading European government bonds to neutral.
More: Types of mutual funds, and which should I invest in?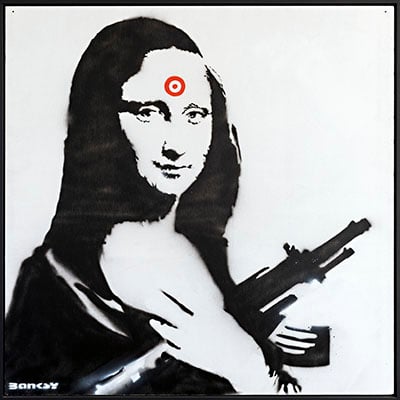 Join Masterworks to invest in works by Banksy, Picasso, Kaws, and more. Use our special link to skip the waitlist and join an exclusive community of art investors.
Skip waitlist
Investment grade credit
BlackRock is also upgrading investment-grade credit debt to neutral.
Not all bonds are the same. Some borrowers are more likely to repay their debt than others. When a bond receives an investment-grade rating, it means it has a relatively low risk of default.
"We are seeing some value in IG credit as annual coupon income is nearing 4%. That's the highest in a decade," says Boivin.
These days, it's easy to get exposure to investment-grade credit. For instance, the iShares iBoxx $ Investment Grade Corporate Bond ETF (LQD) gives investors access to more than 1,000 high-quality corporate bonds in a single fund.
U.S. and Japan equities
Stock markets around the world are having a rough time in 2022, but BlackRock is not bailing out completely. In this environment, BlackRock prefers developed market stocks to emerging market equities, highlighting two countries in particular.
"Overall, we remain overweight equities, with a preference for U.S. and Japanese stocks, and underweight U.S. Treasuries," Boivin writes.
There are plenty of ways to invest in the U.S. stock market. You can pick individual stocks yourself. Or, you can gain exposure to groups of stocks using ETFs.
If you simply want to track the S&P 500 Index, consider low-cost funds like the Vanguard S&P 500 ETF (VOO) or the iShares Core S&P 500 ETF (IVV).
For those who want to invest in specific sectors of the stock market, names like the Financial Select Sector SPDR Fund (XLF) or the Energy Select Sector SPDR Fund (XLE) will do the trick.
ETFs allow you to invest in Japanese equities as well. The iShares MSCI Japan ETF (EWJ) provides exposure to large and mid-sized companies in Japan. Meanwhile, the WisdomTree Japan Hedged Equity Fund (DXJ) lets investors access the country's stock market while also hedging against exchange rate fluctuations.
Sign up for our MoneyWise newsletter to receive a steady flow of actionable ideas from Wall Street's top firms.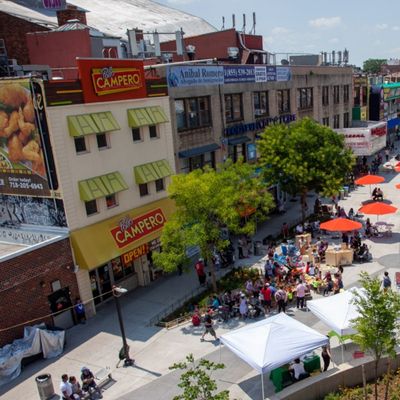 While commercial real estate to has always been reserved for a few elite investors, outperforming the S&P 500 over a 25-year period, First National Realty Partners allows you to access institutional-quality commercial real estate investments — without the leg work of finding deals yourself.
Get started
More from MoneyWise
Sponsored
Fine art as an investment
Stocks can be volatile, cryptos make big swings to either side, and even gold is not immune to the market's ups and downs.
That's why if you are looking for the ultimate hedge, it could be worthwhile to check out a real, but overlooked asset: fine art.
Contemporary artwork has outperformed the S&P 500 by a commanding 174% over the past 25 years, according to the Citi Global Art Market chart.
And it's becoming a popular way to diversify because it's a real physical asset with little correlation to the stock market.
On a scale of -1 to +1, with 0 representing no link at all, Citi found the correlation between contemporary art and the S&P 500 was just 0.12 during the past 25 years.
Earlier this year, Bank of America investment chief Michael Harnett singled out artwork as a sharp way to outperform over the next decade — due largely to the asset's track record as an inflation hedge.
Investing in art by the likes of Banksy and Andy Warhol used to be an option only for the ultrarich. But with a new investing platform, you can invest in iconic artworks just like Jeff Bezos and Bill Gates do.