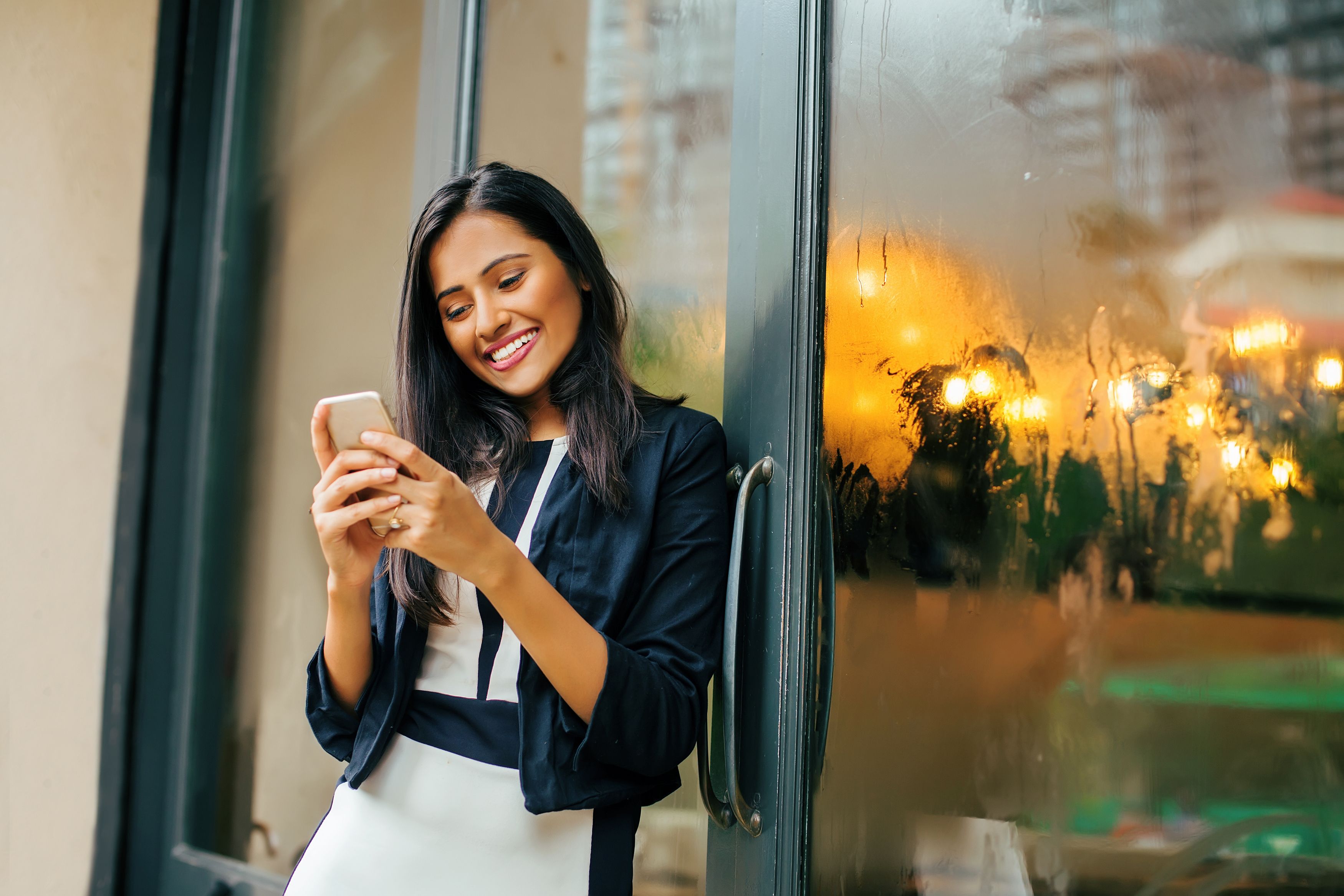 Wirex review: Features, pros, cons and pricing
Mila Supinskaya Glashchenko / Shutterstock
🗓️
Updated: January 05, 2023
We adhere to strict standards of editorial integrity to help you make decisions with confidence. Please be aware that some (or all) products and services linked in this article are from our sponsors.
We adhere to strict standards of editorial integrity to help you make decisions with confidence. Please be aware that some (or all) products and services linked in this article are from our sponsors.
Wirex is a digital payment platform that lets you spend and accept dozens of regular currencies and cryptocurrencies without paying high exchange fees. And with the Wirex Card, you can shop abroad and enjoy low exchange rates while earning crypto rewards for your spending.
But Wirex is one of many currency and crypto exchange options out there. And the U.S. side of the platform is still rolling out more features.
Our Wirex review is covering how the platform works, the pros and cons, and pricing to help you decide if it's worth using.
Wirex
Quick Facts
Wirex is a digital payments platform that supports 100+ currencies and 30+ cryptocurrencies. It offers competitive exchange rates and a multi-currency rewards debit card.
Pros and cons
Pros
Supports a large number of currencies and cryptocurrencies
Competitive interest rates for crypto deposits
Native WXT token lets you earn more rewards
Free cross-chain wallet is available
Low fees for crypto trading and no commissions on fiat-to-fiat trades
Cons
Many features aren't available in the U.S.
Lack of advanced crypto trading tools
Slow customer support
Figuring out which features are available in your area is somewhat confusing
What is Wirex?
Formerly known as E-Coin, Wirex began in 2014 with the goal of making traditional and cryptocurrencies more accessible to people around the world.
Since then, it's grown to over 4.5 million customers across 130 countries. The platform makes exchanging fiat and crypto easy and affordable. Plus, it has a crypto rewards debit card that lets you earn crypto back for your everyday spending.
Who is Wirex for?
If you want a cost-effective money exchange solution and some crypto flair, Wirex could be for you. The company provides competitive, live exchange rates, letting you move assets around without overpaying. And with the Wirex card, you can spend multiple currencies and crypto while abroad anywhere that accepts Mastercard or Visa.
If you want numerous crypto trading tools or to invest in other assets like stocks and ETFs, Wirex isn't for you. But for affordable money and crypto exchanges and easy spending while abroad, Wirex is worth considering.
What we like about Wirex
The main strength of Wirex is that it makes using multiple currencies and cryptos very simple while traveling. The Wirex card is at the center of this, letting you spend currencies abroad as if you were a local. And with low fees for crypto and fiat exchanges, you don't get ripped off when converting assets.
Note: Wirex only expanded to the United States in early 2022. Currently, U.S. customers can buy, sell, and send 30+ cryptocurrencies and U.S. dollars using their account. However, globally available features are still being added.
Wirex card
The Wirex Card is one of the first multi-currency debit cards that also supports cryptocurrencies. This card lets you spend 150+ currencies and cryptos with the best live exchange rates, making it easier to spend money while abroad. There isn't a monthly fee, and you don't pay foreign transaction fees either. Cardholders also get up to $400 in free ATM withdrawals per month.
Plus, you also get up to 2% back in WXT, the platform's native token, for all your in-store and online spending. This token operates on the Avalanche blockchain, and you can earn up to 12% APY on WXT tokens in your account. At the time of writing, WXT costs $0.01159 and has a market cap of approximately $115 million.
Versatile currency and crypto exchange
With Wirex, you can quickly exchange a variety of cryptocurrencies and fiat. In the United States, Wirex supports over 30 cryptocurrencies like:
There isn't a set fee for crypto trading. Instead, Wirex integrates with 10 different crypto exchanges and 3 over-the-counter (OTC) institutions to get the best rates per trading pair possible. This is similar to brokerages like Voyager that work with several exchanges to find competitive rates. You still pay varying spread fees, but Wirex doesn't charge additional transaction fees on top of this.
You can also convert fiat-to-fiat without paying any fees. According to Wirex, this saves you up to 2% versus some of its main currency exchange competitors. In the United States, the platform supports a dozen different currencies including USD, AUD, CAD, EUR, GBP, JYP, and MXN.
Wirex X-accounts
Crypto staking and lending platforms like BlockFi or Nexo are very popular these days. These sorts of platforms let you earn passive income with your crypto. And even exchanges like Coinbase and Gemini are adding in staking rewards so you can put your idle crypto to work.
Wirex also lets you earn passive income with your crypto and fit. Currently, you can earn up to 16% APY on various cryptocurrencies and fiat like USD or Euros. Eligible cryptos include:
Aave (6% APY)
Bitcoin (6% APY)
Dai (12% APY)
Ethereum (6% APY)
Solana (6% APY)
TUSD (12% APY)
Uniswap (6% APY)
USDC (12% APY)
WTX (12% APY)
Over a dozen other cryptocurrencies and stablecoins are eligible as well, with most paying 6% APY. Fiat currencies also pay 12% APY. And if you elect to get paid with WXT instead of in-kind rewards, you can boost your APY by up to 4% depending on your Wirex plan.
Interest compounds daily and rewards payout weekly. You don't pay additional fees, and this is a simple way to put your digital assets or idle cash to work. And earning up to 16% APY beats any high-yield savings account by a long shot.
You have to hold and lock-in different amounts of WXT to earn the maximum rates. And rates also improve if you pay for premium Wirex plans. But even the base rates are around 5% to 6% APY for many assets.
Free Wirex wallet
The Wirex Wallet is a keyless, non-custodial software cryptocurrency wallet that's available for Android and iOS. It lets you securely store over 100 coins and transfer crypto to other wallets or decentralized applications (dApps). This wallet also supports NFTs, so it's an excellent way to connect to the world of decentralized finance (DeFi) and various NFT marketplaces on multiple blockchains.
You can even stake Aave and Compound from your wallet and earn up to 25% APY for even more passive crypto rewards. And if you lose access to your wallet because you lose your phone, you can recover your wallet on a new device through its biometric backup feature.
The main advantage of this wallet is really that it supports multiple blockchains. Bitcoin, Ethereum, and Solana are all compatible, making this a flexible and free software wallet that's a nice alternative to options like MetaMask and ZenGo.
Free crypto transfers
Some cryptocurrency exchanges or lending platforms charge withdrawal fees if you send crypto to another address. These fees can easily be $25 to $50 depending on the crypto you're sending, and this is before paying blockchain network fees.
With Wirex, you can send crypto to and from your account without paying deposit or withdrawal fees. You still pay network fees that vary depending on blockchain conditions, but this is the case with every exchange and wallet.
Where Wirex could improve
Competitive exchange rates and a flexible debit card are the main reasons to use Wirex. However, this company has several downsides that are worth highlighting.
Additional cryptocurrency support
Wirex supports over 30 cryptocurrencies, which is more than many online brokers and trading apps like Robinhood. However, it's far fewer coins than you get on exchanges like Coinbase or Binance.
The platform continues adding new cryptocurrencies which is promising. But for more altcoin and stablecoin support, you're better off with major exchanges.
Crypto trading tools
You can trade popular cryptocurrencies with your Wirex account. However, there aren't advanced trading tools like you'll find with exchanges like Kraken or Coinbase Pro.
Ultimately, this makes Wirex effective for spot trading crypto. But if you're a more advanced trader who needs more trading pairs and charting tools, this isn't the right platform to use.
Customer support
One downside of Wirex is that it doesn't have a dedicated customer support email or phone number. Instead, it first refers customers with questions to its help center webpage and community forum. You can also submit a customer support request, but Wirex doesn't state how long it takes on average for its support team to respond.
The company also has a 1.3 star rating on Trustpilot. Many negative Wirex reviews complain about slow customer support times, unanswered tickets, and account blocks that last weeks. Some users also note that the lack of features for customers in the United States is a downside.
Supported cryptocurrencies
Currently, Wirex supports 35+ cryptocurrencies, including:
1inch
Aave
Bitcoin
Cardano
Compound
Dogecoin
Polygon
SushiSwap
Uniswap
USDC
USDT
Wirex fees and account limits
Wirex doesn't charge any fees for opening an account or Wirex card. You don't pay for card delivery either or for using the Wirex wallet. And, as mentioned, Wirex doesn't charge fees for cryptocurrency transaction fees besides its OTC rates and spread fees. Fiat-to-fiat exchanges are also free.
You do pay a 1% top-up fee if you use a credit or debit card to buy crypto. But aside from that, Wirex is very cost-effective.
However, Wirex has three different plans that help you earn more interest on your deposits and additional WXT rewards for shopping with your card.
These plans cost different amounts depending where you live. For example, in the United States, plans range from 0 to 2,999 WXT per month and provide a few perks like higher crypto-back rewards per month and per transaction. But for international customers who can use more features, Wirex's plans are quite different.
Here's how the three Wirex plans compare for international customers:
OTC Crypto Exchange Rates
The main reason to pay for a Wirex plan is to earn more crypto-back rewards when shopping with your card. And if you hold a large amount of WXT, the savings bonus could be worth it.
Overall, figuring out Wirex's pricing, plans, and features per country is a little confusing. Crypto trading limits also vary depending on your country and the crypto you're trading. You can find specific crypto trading limits and a list of supported countries and features on Wirex's website.
Account opening process
You open a Wirex account by selecting your country and entering your email and password. After you confirm your email, you have to verify your identity by providing your SSN if you're a U.S. resident. Other countries have different documents or information you must provide to verify your identity.
Some countries also require verifying your address by uploading documents like a utility bill. Finally, you might have to verify your source of funds by uploading a bank statement, but this again depends on your country and Wirex's onboarding process.
Once you verify your account, you can order your Wirex debit card for free and begin using all of the features that are available in your area.
How to contact Wirex
As mentioned, Wirex doesn't have a dedicated customer support phone number or email. You have to visit the contact page on its website and submit a customer support ticket to get assistance. Unfortunately, Wirex doesn't provide estimated wait times for tickets.
Is Wirex safe?
There are numerous security practices in place at Wirex to help keep your information and assets more secure. For example, Wirex works with BitGo to use multi-sig wallets to keep cryptocurrency more secure. Accounts can also enable two-factor authentication, and you have to verify your identity before making any major account changes like changing the email address.
In the United States, Wirex also works with custodian Fireblocks to secure assets. Assets are insured up to $30 million, and Wirex states it plans on increasing this insurance coverage as it continues growing.
Overall, Wirex is a safe and secure platform. That said, negative reviews often complain about slow customer support and accounts randomly being locked for weeks at a time.
Best alternatives
Wirex is a popular fiat and crypto exchange that also has one of the oldest crypto rewards cards out there. However, it can be confusing to figure out which features are available in your area. And there are also many negative reviews concerning customer service and accounts being locked for seemingly no reason.
Thankfully, there are numerous Wirex alternatives you can use to easily trade cryptocurrencies and other fiat.
Revolut
Revolut
Quick Facts
Best For: International money transfers.
Revolut is a popular all-in-one money app that lets you send and accept payments in 30+ currencies and from over 200 countries. Like Wirex, it provides live exchange rates, and you get 10 free international transfers per month so you don't get dinged with fees.
Users can also invest in 30+ popular cryptocurrencies starting with just $1. And like Wirex, Revolut has its own rewards card that lets you earn cash back at a rotating list of partners.
We prefer Revolut for sending and accepting money from other countries. It also has an excellent in-app currency exchange option with low fees. However, Revolut lacks the crypto reward options that Wirex does, and it doesn't have its own native token.
Coinbase
Coinbase
Quick Facts
Best For: Beginner crypto traders.
If you're just interested in trading crypto and don't care about fiat-to-fiat exchanges, Coinbase is an excellent Wirex alternative. It supports 150+ cryptocurrencies, and you can begin trading with just $2 of your local currency. Plus, U.S. customers can open a Coinbase Card which lets them earn up to 4% back for daily spending on a rotating list of cryptocurrencies.
You can also stake several cryptos and earn up to 5.75% APY. The main downside to Coinbase is that fees can get a little high with the basic version of the exchange. But you can always switch to Coinbase Pro which starts at a 0.60% taker fee on trades.
Uphold
Uphold
Quick Facts
Best For: Investing in multiple assets.
Uphold is another flexible alternative to Wirex you can consider, especially if you want to invest in multiple assets. The platform supports 130+ cryptocurrencies for trading. But you can also invest in U.S. equities with fractional shares and precious metals. Uphold also supports 35+ currencies and is available in 180+ countries.
Plus, you can stake nine different cryptocurrencies and earn up to 19.5% APY. And there's even an Uphold debit card that lets you earn 2% back in crypto when you spend crypto on everyday purchases.
The main downside to Uphold is that you pay very high spread fees on crypto trades. But if you want to invest in stocks and crypto and take advantage of high staking rates, Uphold is worth trying.
The bottom line
As the world becomes more connected, platforms that let you accept and spend multiple currencies and cryptos are going to become more valuable. And for Wirex, the company does a lot of things right, especially when it comes to its competitive exchange rates.
That said, Wirex is still rolling out features in the United States. But as of right now, it feels quite sparse for U.S. customers. And since the platform operates in so many countries, it's sometimes confusing to figure out what features you have and what pricing is like where you live.
For a cost-effective way to spend multiple currencies and crypto, you could definitely consider using Wirex and its card. Just be aware that some users complain about slow customer support times and account blocks, so be careful with making large deposits into your account.
BlockFi Bankruptcy Notice -On November 10, 2022, BlockFi announced that it had to suspend withdrawals from its platform due to the FTX liquidity crisis. As a result, consumers should not be using the BlockFi platform. As of November 28, 2022, BlockFi officially declared bankruptcy.