Beating the market is hard Active investing is what many people think of when you talk about trading. It means you — or the people running your actively managed funds — trying to make predictions in order to buy low, sell high and get the best return.
It's a difficult job. It requires knowledge, skill, patience and a lot of work to try to beat the market. Plus, all of the trading involved can mean lots of fees, and if you're getting experts to make the decisions, those people need to be paid.
Passive investors, on the other hand, don't do a lot of fiddling and they don't go digging for diamonds in the rough. They create a diversified portfolio — usually imitating a stock market index, like the S&P 500 — and sit on it for the long haul.
The goal with passive investing is to match the market's returns, not beat it. After all, the S&P 500 has provided an average annual return of about 10% over the past half century. That's pretty impressive.
"I recommend the S&P 500 index fund and have for a long, long time to people," Warren Buffett, one of the world's most successful investors, said at the annual general meeting of his company Berkshire Hathaway in May.
Buffett has long pushed index funds as the best option for most investors — even his own family. He has instructed the trustee in charge of his estate to invest 90% of his cash into the S&P 500 on behalf of his wife when he dies.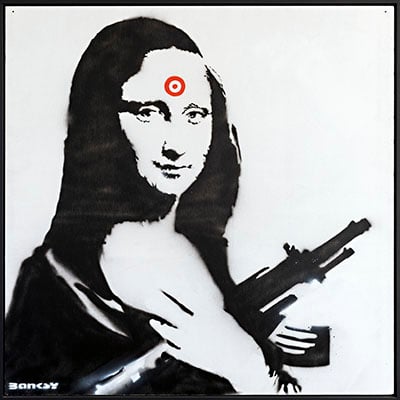 Join Masterworks to invest in works by Banksy, Picasso, Kaws, and more. Use our special link to skip the waitlist and join an exclusive community of art investors.
Skip waitlist
Passive vs. active: by the numbers Since there's so little trading involved, passive indexing is a much easier way for beginners to invest. Yet there's plenty of evidence that it's also more profitable than active investing.
S&P Dow Jones Indices — the people who decide which companies go in the Dow Jones and S&P 500, among other things — estimates that passive investing has saved people $357 billion in management fees over the last 25 years.
And that's only for assets linked to the S&P 500, 400 and 600 indices. There are plenty more out there.
All of those fees are supposed to bring active investors better performance — but the company says that over the past two decades, 94% of U.S. investment managers have failed to beat the S&P 500's returns.
"As indexing has grown, investors have benefited substantially by saving on fees and avoiding underperformance," Anu Ganti, S&P Dow Jones' senior director of index investment strategy, wrote in a recent blog post.
The true cost of high fees Last year, the average expense ratio of actively managed equity mutual funds was 0.71%, according to an analysis from the Investment Company Institute. As for index funds? Their ratios fell to 0.06% last year.
It may not seem like a dramatic difference, but it can cost you a pretty penny over the years.
Say you took $20,000 and put half in an index fund with an annual fee of 0.06% and the other half in an actively managed fund where you're charged 0.71%. Imagine they both end up returning the S&P 500's annual average of 10%.
After a decade, your lower-cost fund will be worth about $25,782, while the more expensive fund will only contain about $24,153 — which works out to about $1,629 less.
Another decade later, the fund that charges lower fees will be worth about $8,133 more.
Think of it another way: That's how much better the actively managed fund needs to perform just to break even with the index fund.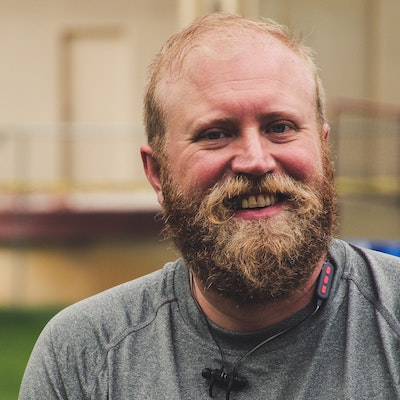 Sign up for Credit Sesame and see everything your credit score can do for you, find the best interest rates, and save more money at every step of the way.
Get Started—100% Free
How to get started You can get into index funds any number of ways — through your 401(k) at work, a mutual fund company, a discount broker — but the quick and easy route is to use one of today's popular investing apps.
If you want to go really passive, sign up for a platform that automatically invests your "spare change" from everyday purchases, turning your pennies into a diversified portfolio.
And if you do decide to go the active route, consider using an app that charges zero commission so you can hold on to more of your money.
It's not often the lazy approach is the most direct path to success. So why not grab a cold beverage and make the most of it right away?
Sponsored
Fine art as an investment
Stocks can be volatile, cryptos make big swings to either side, and even gold is not immune to the market's ups and downs.
That's why if you are looking for the ultimate hedge, it could be worthwhile to check out a real, but overlooked asset: fine art.
Contemporary artwork has outperformed the S&P 500 by a commanding 174% over the past 25 years, according to the Citi Global Art Market chart.
And it's becoming a popular way to diversify because it's a real physical asset with little correlation to the stock market.
On a scale of -1 to +1, with 0 representing no link at all, Citi found the correlation between contemporary art and the S&P 500 was just 0.12 during the past 25 years.
Earlier this year, Bank of America investment chief Michael Harnett singled out artwork as a sharp way to outperform over the next decade — due largely to the asset's track record as an inflation hedge.
Investing in art by the likes of Banksy and Andy Warhol used to be an option only for the ultrarich. But with a new investing platform, you can invest in iconic artworks just like Jeff Bezos and Bill Gates do.