Best investing podcasts for beginners
These are the shows you should tune into if you want to invest, but don't know where to start.
Frequency: Three to five times per week
Episode length: 30 to 60 minutes
Presented by the Investor's Podcast Network, Millennial Investing covers the basics of financial advice for investors in their late 30s and younger. This show is inviting to beginners, with a modern, diverse approach to finance that leaves intimidation behind.
The hosts — Robert Leonard and Rebecca Hotskko — both have a background in financial analysis and research. Their array of guests allows them to delve into plenty of unique topics like the psychology of money, investing in uncertain times and timing the market.
Apple listener @raisingSila gave the show a five-star rating, saying, "I really love this podcast and how it's diversity of who they interview really shows you a good picture of things that are available to you [like] opportunities to make side hustles [and] invest in your future."
Frequency: Every Monday and Thursday
Episode length: 30 to 60 minutes
Hosts Andrew Sather and Dave Ahern ensure you don't need a background in finance to keep up with this podcast.
It takes the approach of assuming listeners are a blank slate when it comes to investing, which really gives them the chance to build their knowledge and envision their financial future.
They use listener Q&A, interviews with experts and deep dives into individual stocks to make the complicated stock market feel more comprehensible.
With a broad range of topics from the importance of philanthropy to keeping your spirits up amidst market failings and fluctuations, there's so much to learn by listening to this podcast.
More: Investing 101: A beginner's guide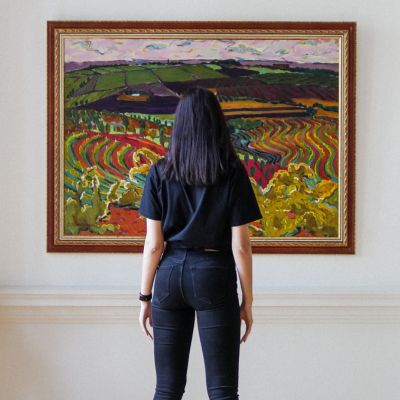 Contemporary art has outperformed the S&P 500 by 131% for the past 26 years. Join the exclusive platform to invest in million-dollar works by artists like Banksy, Basquiat, and more. Get started today and diversify your portfolio with art.
Learn More
Best real estate investing podcasts
Whether you're interested in the ins and outs of real estate investing strategies or curious about where to start with your first property, these shows offer a wide range of information on the topic.
Frequency: Every Tuesday, Thursday and Sunday
Episode length: 60 minutes
The Real Estate podcast from BiggerPockets is the company's largest and longest-running podcast, which breaks down real estate investing strategies for different niches and experience levels.
Hosted by real estate investors David Greene and Rob Abasolo, the episodes use different formats — one-on-one listener coaching calls, expert interviews, news analyses — to tackle important and timely topics.
With episodes on landlord tax loopholes, real estate horror stories, running short-term rentals and even quitting your job, there's something interesting and informative for anyone keen on investing in real estate.
Apple user and listener e_sch4321 writes, "I was never big into podcasts but when I started my real estate journey, I was looking for ways to gain insight and I am now obsessed with this podcast."
Frequency: Every Wednesday and Saturday
Episode length: 30 to 60 minutes
Another show from BiggerPockets, but this one is aimed toward real estate investors who don't know where to begin.
Hosts Ashley Kehr and Tony J. Robinson talk to investors about their success stories, cover topics like financing your first rental and red flags of a bad contractor and ultimately guide listeners on their journey to financial freedom.
With a warm and friendly approach, this show is great for anyone looking for their first real estate deal who envision a more modest portfolio.
Frequency: Daily
Episode length: 30 minutes
It's right there in the name — this podcast offers some of the best advice on investing in commercial real estate.
Host Joe Fairless is the co-founder of Ashcroft Capital, a multifamily investment firm that has over $2 billion in assets under management.
In each episode, Fairless gives no-fluff advice so listeners can have their questions answered and promptly put lessons into practice.
The show covers a variety of topics. Recent episodes include maintaining stability in apartment investing, the ins and outs of land entitlement deals and learning to manage rapid business growth.
Both active and passive investors alike would benefit from the expert insights and education that this podcast provides.
More: How to invest in real estate with REITs
Best crypto investing podcasts
Crypto might be all over the news these days, but if you really want to know the details on how this investing space functions directly from industry pros, these podcasts provide you with the insight you need.
Frequency: Every Tuesday and Friday
Episode length: 40 to 60 minutes
Host and independent journalist Laura Chin interviews industry pioneers and pros about the ins and outs of crypto assets and blockchains — and how they can change the way you spend, earn and invest your money.
Chin's individual episodes cover topics such as crypto legislation and bitcoin mining. Plus, every other week, she hosts discussions between four early-stage crypto investors about the latest events in the crypto space.
This podcast provides valuable insight into the news of the industry as well as need-to-know information for anyone, whether they've just started investing in crypto or are on their way to being a pro.
Frequency: Daily
Episode length: 15 to 60 minutes
Presented by news site CoinDesk, this daily podcast delivers the top stories listeners need to hear to keep up with the crypto world.
You don't need any background knowledge on crypto to follow this podcast. It's educational and consolidates the most integral information about the stories at hand, ensuring busy listeners get to-the-point news and industry insights.
Mike H., RN, a listener on Apple wrote, "I consider this to be one of just a few must-listen to podcasts on a daily basis. It provides a perfect amount of the most up-to-date, relevant information with knowledgeable guests and opinions by NLW."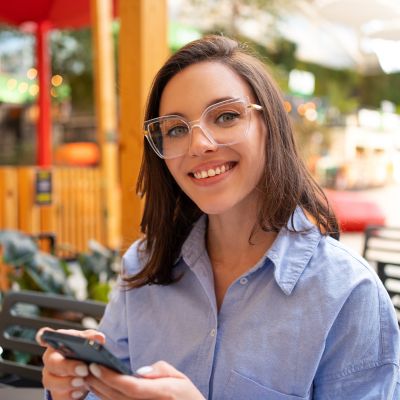 Acorns rounds your everyday purchases to the nearest dollar and invests your spare change. That means any spare change from your daily spending – gas, coffee or groceries – will go towards building your wealth. Get up to $20 when you sign up with this special link.
Get Started
Best value investing podcast
You get valuable insights on value investing from this show — all in a simple, informative fashion.
Frequency: Weekly
Episode length: 30 minutes
This podcast takes a laid back approach to delving into value stocks within the market. Host Tracey Ryniec is a stock strategist at Zacks — an investment research company — and uses her expertise to guide listeners in finding top value stocks.
Ryniec interviews expert guests and provides a simple, palatable guide to value investing for people of all financial backgrounds.
Covering topics such as retail stocks, health care stocks, basics of value stock screening and how to get started with value investing, this show combines need-to-know information with unique insights into how the market functions.
Best daily investing podcasts
Investment junkies, gather round — these daily-released shows will give you your fix of investing insight and vital market news.
Frequency: Daily
Episode length: 30 to 60 minutes
Expert market analysis and on-the-pulse news make this daily show a heavy-hitter for listeners who want to build their investment strategies and understand the world of finance.
Covering topics such as small value stocks, modern monetary theory and recovering big from losses, there's something for everyone regardless of what they already know about investing.
The hosts — Ash Bennington, Maggie Lake and Raoul Pal — are seasoned professionals who offer an actionable approach to investing advice and make sure that listeners not only know what's going on in the global markets, but that they understand it, too.
Frequency: Daily
Episode length: 10 to 20 minutes
This podcast provides bite-sized investing basics, every day. Host Jill Schlesinger takes listener calls, conducts interviews and covers a wide range of topics — without the financial jargon — to provide actionable insights.
Apple user MountainDewRye shared, "Jill knows her stuff and gives her financial advice freely to callers and e-mailers. She's not just a 'get out of debt' preacher. She deals with investing, financial planning and general money questions on a case by case basis."
Tuning into this podcast can level up your investing knowledge and prepare you to make the right calls when it comes to your investments and general finances.
Best stock investing podcasts
These shows offer immersive industry experiences — from boardroom banter to being a fly-on-the-wall of an investor's space.
Frequency: Weekly, on Tuesdays
Episode length: 45 to 60 minutes
On this show, host Patrick O'Shaughnessy has conversations with some of the best investors and business leaders in the world like Niraj Shah, CEO of Wayfair and Harley Finkelstein, President of Shopify.
Exploring topics such as the metaverse, investing in e-commerce, reimaging corporate finance and the art of software buyouts, this show provides listeners with stock market insights and professional advice right from the boardroom.
O'Shaughnessy is a skilled interviewer, directing the conversations so listeners won't miss out on any valuable information and lessons.
Due to the technicality of its topics, "Invest Like the Best" may be ideal for business strategists, entrepreneurs, professional investors and CEOs.
Frequency: Three to five times per week
Episode length: Five to 10 minutes
On this podcast, long-term investor and host Jose Najarro provides bite-sized stock market insights as he looks at financial news and trends, as he looks into the best investments for his growth stock portfolio.
For stock market investors who want concise updates on financial news and a look at what other non-professionals might be keen on investing in, this is the show to listen to.
Najarro discusses specific stocks and their growth (or lack thereof) and delves into the why of it all within short, easily digestible episodes for people who have day jobs outside of their stock market investments.
Best tech investing podcast
This show has you covered with portfolio tips, industry updates and interviews that will compel you regardless of your status as a tech investor.
Frequency: Every Monday, Wednesday and Friday
Episode length: 30 to 60 minutes
On the Twenty Minute VC (20VC), host Harry Stebbings interviews high-profile guests from the business world and some of the greatest venture capitalists, like LinkedIn's Reid Hoffman.
20VC covers topics such as large cap tech stocks, investing in fintech and building antifragile venture portfolios. The podcast goes beyond tech investing but remains one of the best investing podcasts for up-to-date, expert information on the tech industry.
Apple user Arlie K wrote, "Harry is always right on the money! He consistently selects incredible guests for some seriously compelling conversations. Whether you're an investment professional or relatively new to this space, you're bound to learn something from every episode!"
The bottom line
The many avenues of investing can easily make for an intimidating endeavor. Or, to look at it differently, they make for an abundance of resources — like these podcasts — to inform you as you immerse yourself in the investing sphere.
Any one of these shows is sure to be a hit for investing enthusiasts, whether they're trading all day, every day, or just getting started at home.
You can find investing podcasts wherever you listen — Spotify, Apple, Audible and more.
Sponsored
Meet Your Retirement Goals Effortlessly
The road to retirement may seem long, but with WiserAdvisor, you can find a trusted partner to guide you every step of the way
Wiseradvisor matches you with vetted financial advisors that offer personalized advice to help you to make the right choices, invest wisely, and secure the retirement you've always dreamed of. Start planning early, and get your retirement mapped out today.