'Slimy' social media
Ramsey's daughter Rachel Cruze, who co-hosted the episode, was equally puzzled by the video. Specifically, she called out the duo for claiming an Airbnb unit could be bought for $11,000.
"You can't buy a property with $11,000," says Ramsey. "You could invest in it with a bunch of partners, but that's assuming the property remains rented and the local council doesn't pass a law against Airbnbs, in which case, your little butt would be broke."
(The hosts were slightly mistaken on the dollar figure: the amount of investment cash discussed in the video clip is $7,000, not $11,000, but Ramsey's point — that no rental property could be purchased outright for that amount — holds.)
Ramsey claims social media users like this are not measuring risk adequately and that's probably misleading for viewers. He contrasts his own experience as a financial influencer with a radio show and podcast with millions of followers.
"The difference is the advice [we're] giving is not so bad. We're not as slimy or condescending," he said.
He highlights this difference by giving genuinely useful advice to finish the segment.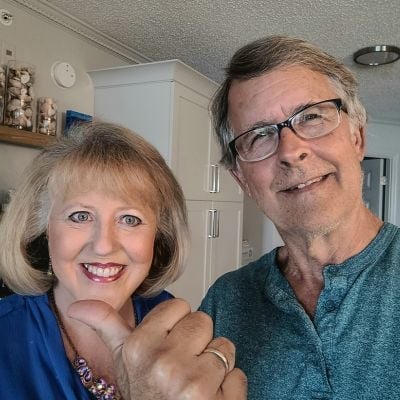 No 'special sauce' to getting rich
For much of his career, Ramsey has focused on simple financial principles.
"There is no special sauce," he said. "You've got to live on less than you make, you have to invest steadily over a long period of time."
A lot of financial advice can be summed up in that last sentence. Saving money and investing it consistently is probably the only sure-fire way to accumulate wealth. However, the strategy takes time to work. Compounding wealth at an annual rate of 6%, for example, is boring because it only adds 50% to your net worth after seven long years. But, if you're patient enough to wait for 25 years you could more than quadruple your initial investment.
This might be why good advice is often ignored. Being patient and consistent is a proven strategy but it's unlikely to get much attention in the fast-paced world of social media.
Sponsored
Follow These Steps if you Want to Retire Early
Secure your financial future with a tailored plan to maximize investments, navigate taxes, and retire comfortably.
Zoe Financial is an online platform that can match you with a network of vetted fiduciary advisors who are evaluated based on their credentials, education, experience, and pricing. The best part? - there is no fee to find an advisor.