What to consider before investing $20K
Investing $20,000 is a great target to aim for. But you may have other financial obligations that are more important in the short term. Before funneling all of your assets into your investments, consider these important financial goals:
Build an emergency fund
An emergency fund is a savings account dedicated to financial emergencies. Emergency savings are vital for unexpected costs like a broken-down car, major home repair, or another financial emergency. They are also helpful in the event of an unexpected job loss, such as a layoff. Most advisors recommend maintaining an emergency fund equal to the amount you earn in three to six months.
According to data from the Federal Reserve, about 30% of households in the United States can't afford a $400 emergency. If that sounds like you, it's a good idea to put funds into your emergency fund before focusing on investing.
The best place to keep an emergency fund in most cases is in a high-yield savings account. This type of account often has the best interest rates and gives you fast access to your cash, and it's FDIC insured.
Pay off your debt
If you are sitting on a big pile of high-interest debt, it could be a good idea to pay off that debt before funneling too much money into your non-retirement investments. For example, if you have a credit card that charges 20% or more in interest, you would save more by paying it off than you would earn with a 10% return from investing that same amount in the stock market.
Paying off debt is an important priority that can free up your money for future investments. Outside of lower interest, a long-term debt like a mortgage or student loan, it's a good idea to pay off your debts before putting too much effort into investing $20,000.
Consider your risk tolerance
One final consideration before investing $20,000 is your risk tolerance. In other words, what level of volatility and risk can you stomach with your investment?
Some investing options like robo-advisors or real estate make it easier to invest in less-volatile, steadier assets. In contrast, you can take on more risk by investing in individual growth stocks or more speculative asset classes. Ultimately, you have to decide what level of risk you're comfortable with and how that relates to your overall asset allocation and goals.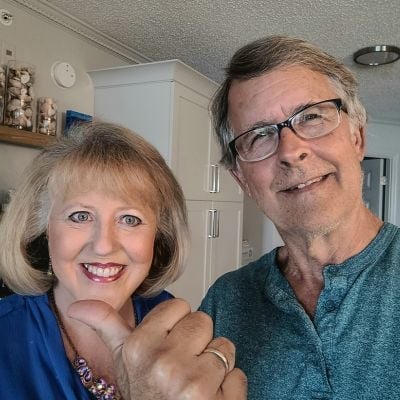 8 best ways to invest $20K right now
Now that we've covered some financial basics, let's dive into some of the most common strategies for investing $20,000.
1. Invest in a self-directed retirement account
One of the most efficient ways to invest $20k is to invest through a self-directed retirement account. You can open a tax-advantaged traditional IRA or Roth IRA at whatever brokerage you want. The best IRA accounts don't charge any recurring fees. And they give you access to virtually every stock and ETF. And they don't charge trading commissions.
A traditional IRA is a pre-tax account, just like a 401(k). That means you don't pay tax on the income when you invest but do pay tax on withdrawals in retirement. Your retirement tax rate will likely be lower than your present tax rate.
A Roth IRA is an after-tax account. This means you pay tax on the income you contribute but don't pay tax on qualified withdrawals in the future.
If you have a long time horizon before retirement, a Roth IRA is usually the better choice because of the tax you don't have to pay on the money the investments make over the years. If you're closer to retirement, you may benefit more from a traditional IRA. The choice depends on which way you save more on taxes.
Learn more: Best IRA accounts
2. Invest with a robo-advisor
Robo-advisors are a newer type of investing platform. With a robo-advisor, a computer picks your investments based on a short survey you complete when signing up. Whether you're saving for a shorter-term goal or a major long-term milestone, the robo-advisor will try to pick the right portfolio for you. Most robo advisors offer both taxable and retirement accounts.
Most robo-advisors use exclusively low-fee ETFs to build investment portfolios. If you don't know much about investing or just want someone else to handle everything for you, robo advisors are the most cost-effective way to do it.
Plus, the scale and technology behind robo advisors make them typically much cheaper than traditional financial advisors and planners. The best robo advisors charge 0.25% or less per year or charge a small flat fee. Some are even free!
Betterment is our overall favorite since it has a $0 funding requirement and only charges 0.25% annually. Plus, it leverages features like automatic rebalancing and tax-loss harvesting.
M1 is better if you want more control over your investments. This is because it lets you customize Pies, which is what it calls portfolios, to include the assets you want. It doesn't charge fees either, which is a massive selling point.
As for Empower, you have to invest $100,000 to use its wealth management service. But it has so many useful and free retirement planning tools and budgeting calculators to help you stay on track.
3. Invest in stocks & ETFs
If you are savvy about the stock market or want to pick your own portfolio of ETFs, stocks, mutual funds, and bonds, you probably want a traditional brokerage account. While these accounts don't have any special tax benefits, they allow you to make deposits or withdrawals and buy or sell investments with few limits.
Like retirement accounts, you can set recurring deposits into your brokerage account to slowly build up your portfolio over time. If you contribute $100 per week, it will take less than four years to reach a $20,000 balance, not factoring in any investment gains (or losses).
At Moneywise, we find Ally Invest is one of the best brokers for beginners due to its low fees and excellent customer service. But other online stock brokers like TD Ameritrade are also excellent options with great customer service. And Robinhood is one of our favorite investing apps for beginners if you just want to dabble in the market.
4. Invest in real estate
One of the best ways to invest $20k for passive income is through rental real estate. But unlike buying a share of stock, an investment property requires a huge financial outlay and quite a bit of long-term work and commitment.
In addition to buying rental properties directly, you have several routes to invest in real estate with smaller cash outlays and commitment levels. Plus, real estate investment can be a great opportunity to help underserved communities.
Real estate investment trusts (REITs) are a type of stock or fund where you invest exclusively in real-estate investments. Regulations require a high portion of the REIT's income to be distributed to investors as dividends which is why they're such a great way to invest $20k for cash flow. You can buy REIT funds and real estate stocks with any brokerage account.
Real estate crowdfunding companies are also a viable option for investing $20K. And the best part is many offer quarterly dividends and are also an excellent way to hedge against inflation.
Insert Table
Fundrise is one of our favorite options because of its low fees and the fact that it pays quarterly dividends.
Streitwise is also an excellent choice for creating dividend income, while EquityMultiple has the best deal variety for accredited investors.
This is a testimonial in partnership with Fundrise. We earn a commission from partner links on Investor Junkie. All opinions are our own.
5. Invest in an employer-sponsored retirement account
If you have your financial needs covered, then it's time to start building your investment balance. Automatic transfers and automatic investment plans are some of the easiest ways to build a large portfolio balance without even thinking about it.
One of the best places for any American to invest is their tax-advantaged retirement account. Accounts like a 401(k), traditional IRA or Roth IRA offer tax advantages. These can save you a small fortune on taxes.
The first investment for many people is in their employer-sponsored 401(k) plan. This is a great place to get started with investing since it's automatic.
The biggest downside of many 401(k) plans is high account management fees. If your investment options are limited to only high-fee funds, your investments will grow more slowly. And it's even worse if the options don't include the types of investments you would choose.
However, employer matching and the tax benefits of a 401(k) usually far outweigh any downsides. If you have access to a 401(k), 403(b) or 457 plan with an employer match, take advantage of it. After all, that is free money!
Simplify your investments: How to automate your investments: Best ways to invest on autopilot
6. Create a college fund for your kids
The cost of college in the United States has skyrocketed in recent decades. If you have kids, you may want to get a head start on helping them pay for the cost of higher education. In addition to taxable brokerage accounts and custodial accounts, you can open a tax-advantaged 529 college savings account.
529 plans work like Roth IRA accounts in many ways. Contributions are made with after-tax dollars, but qualified withdrawals in the future are tax-free. You can use funds for tuition, fees, books, and other education costs. You can even use it to pay tuition at private elementary and secondary schools.
If you have leftover funds in a 529, you can rollover the account to a sibling, with no tax implications. You can even assign it to yourself for that art or technology class at the local community college you've always wanted to take.
You can sign up for a 529 account through your state's 529 plan, another state's, or through a financial planning service. Just make sure to look at the available investments and withdrawal rules before officially signing up. You want to be sure the plan has the options you want.
7. Invest in peer-to-peer lending
Peer-to-peer lending (P2P) is when you make loans to borrowers and earn interest on their payments. Just as a bank earns interest when it makes loans to its customers, you can earn by lending to others through a P2P platform. The type of loan can range from credit card consolidation, home improvement, and just about anything else people might need funds for.
One of the popular P2P lending platforms include Prosper . Just be aware that if the borrower stops paying, your personal investment is at risk. When the borrowers make successful payments, the lending platform takes a small portion of the payment as a fee.
Peer-to-peer lending is a popular alternative to stock market investments. With a diverse portfolio, many investors see positive returns. As long as you understand the risks and can invest for the three- to five-year required time horizon, this could be a great way to make passive income.
8. Invest in alternative assets
One final way to invest $20K you can consider is to park a portion of your cash in various alternative investments.
I've already mentioned real estate investing as one alternative to the stock market you can use. But there are plenty of other asset classes that investors often consider for generating cash flow or trying to "inflation-proof" their portfolios.
Examples of popular alternative asset classes and how you can invest in them include:
This is just scratching the surface, and you can dive even deeper into the world of alternative assets with things like sports card investing or NFTs. But the general idea is to invest in assets you hope appreciate over time or ones that provide steady cash flow.
Just note that alternative assets tend to be highly illiquid, meaning they're difficult to sell quickly. If you want to invest $20k but have the funds accessible in a short period of time, a high-yield savings account or some fixed-income play with low risk could be a better choice.
Bottom line
$20,000 is a great investment goal, but it's not just about how much you invest. It's also about how you invest. It's important that you take the time to understand where you're investing and why. You could find that you are on track to meet your goals, but you might find that your investments need a tune-up to better match your personal risk tolerance and goals.
Investing in any of the accounts above is a great method to reach your investment goals of $20,000 and beyond. If you stick with it, you'll be on the road to making thousands before you know it! But it all starts with that first investment dollar. If you have yet to invest, getting started today is a great decision.
Sponsored
Follow These Steps if you Want to Retire Early
Secure your financial future with a tailored plan to maximize investments, navigate taxes, and retire comfortably.
Zoe Financial is an online platform that can match you with a network of vetted fiduciary advisors who are evaluated based on their credentials, education, experience, and pricing. The best part? - there is no fee to find an advisor.