Do I wish I had invested in at least one Bitcoin back then? Sure.
Would I spend hundreds on Bitcoin today? Not a chance.
A part of me has always been a little (okay, a lot) skeptical about Bitcoin and other cryptos in general. With the current crypto market crash, it's easy to say that my skeptical approach was right. Still, I did buy about $50 worth of crypto investments. Let's dive into why.
The short version
It's very easy to invest in crypto, but there are some good reasons to keep your investment small, such as a volatile market, hacking, and more complicated taxes.
If trading crypto isn't for you there are other ways to invest in blockchain technology, such as a crypto ETF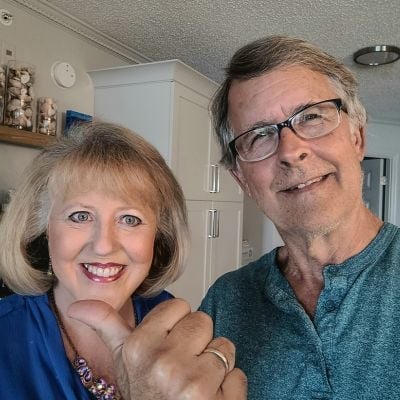 Why I invested in crypto
Even though I've written articles on why I think it's smart for most investors to avoid crypto, I still think crypto has some merits.
However, I didn't invest in crypto because I wanted to support a decentralized currency or any big ideas about the future of money — I invested in crypto because it was super easy.
More: How to invest in cryptocurrency
Coinbase makes it easy to invest
I put my first few dollars into crypto because my husband wanted to get the $10 referral bonus from Coinbase. This is not an exciting reason, I know. But I figured I had the account, so why not at least check it out?
I gotta hand it to Coinbase: browsing and learning about crypto is similar to a social media experience. The well-designed UI meant I played around with the app more frequently.
Then I started earning crypto for free through Coinbase Learn. All I had to do was read a couple of quick slides and correctly answer some multiple-choice questions. Afterward, I was rewarded with a few dollars worth of some lesser-known cryptos like Amp, Jasmy, and Quant. From there, I spent time researching other types of crypto, which led me to throw a few dollars at more prominent names like Cardano and Ethereum.
More: Ethereum 101: everyhing you need to know about investing in ETH
Stop overpaying for home insurance
Home insurance is an essential expense – one that can often be pricey. You can lower your monthly recurring expenses by finding a more economical alternative for home insurance.
SmartFinancial can help you do just that. SmartFinancial's online marketplace of vetted home insurance providers allows you to quickly shop around for rates from the country's top insurance companies, and ensure you're paying the lowest price possible for your home insurance.
Explore better rates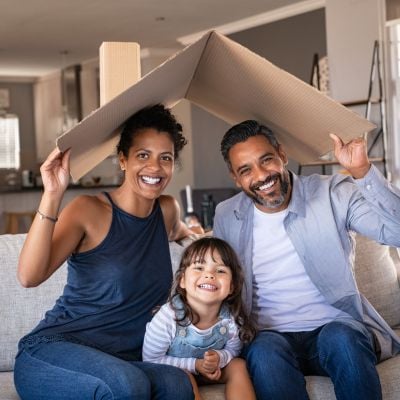 The future of crypto does have some potential
Most cryptocurrencies are built using blockchain technology — something I think has major potential. Blockchain technology can make information storage safer and more equitable. This technology can eventually be used for other applications in the financial industry, quicker transactions, and industries such as healthcare.
This technology alone could be worth investing in. There are other ways to invest in the blockchain besides holding volatile crypto. For example, you could choose a blockchain ETF that invests in companies developing blockchain technology.
More: How to explain blockchain in under 30 seconds
Why I won't invest more than $50
Even though I have invested a few bucks, I still stand by only devoting a small portion of your investment portfolio to crypto. Here are the three main reasons why.
The crypto market is way too volatile
The thing about crypto is it derives its value solely from the hype around it. That means during tough economic times when investors are worried about losing their money, the value of crypto can plummet.
In 2021, my $50 investment was worth $170 at its peak. Today (June 2022), my holdings amount to about $11, and I haven't moved funds in or out of my Coinbase account in the last year.
There's a history of wallet hacks
Even the most seemingly secure wallet companies have been hacked. In 2019, hackers stole $41 million worth of crypto from Binance, and $1.6 million was stolen in the IOTA Foundation hack. It's become apparent that holding crypto isn't exactly 100% safe.
Additionally, with unregulated investments like cryptocurrencies there's no financial protection from the SEC such as what you would get with your money in a bank or a registered investment firm you.
More: What is the SEC? How does it affect my investments?
You have to pay taxes on your holdings
As a freelancer, I have enough to worry about when it comes to tax season, so adding crypto to the mix can be an even bigger nightmare. The IRS has started cracking down on crypto investors. Any crypto transactions you make must be reported on your tax return.
And if you think the IRS won't notice if you don't claim your gains — it will. It has already sent thousands of letters to crypto holders warning they need to report crypto activity on their taxes.
More: Tax guide to cryptocurrency investments
The bottom line
People invest in crypto for several reasons: Some love the thrill of it, some are excited about the potential value, and some want to to invest in a decentralized financial system. But those who invest large sums of money into crypto could find themselves entirely broke, as we've learned from the sudden drops in the crypto market.
If you do want to gain some crypto exposure, invest small amounts first. It never hurts to throw a few bucks at an investment that could take off. But I still firmly believe that crypto shouldn't be the majority of your portfolio.
Sponsored
Follow These Steps if you Want to Retire Early
Secure your financial future with a tailored plan to maximize investments, navigate taxes, and retire comfortably.
Zoe Financial is an online platform that can match you with a network of vetted fiduciary advisors who are evaluated based on their credentials, education, experience, and pricing. The best part? - there is no fee to find an advisor.