What is a Bitcoin ETF?
Basically, a Bitcoin ETF is an exchange-traded fund that is based on Bitcoin. In October 2021, SEC approved the first Bitcoin futures ETF, after years of industry leaders trying to get a crypto ETF approved.
Crypto ETFs are also available in other countries. There's a Bitcoin ETF available in Germany, where it's structured very similarly to how gold ETFs are managed. And in Canada, there is both a Bitcoin ETF and an Ethereum ETF.
The crypto ETF BTCE actually is based on Bitcoin that's kept in a cold wallet. And it's possible to even get insight into what's actually being held by the custodian. A gold ETF often has a bar list where you can see specifically what is held by the custodian. With BTCE, it's possible to get an idea of the provenance of the holdings, even if you can't see everything as an precise list.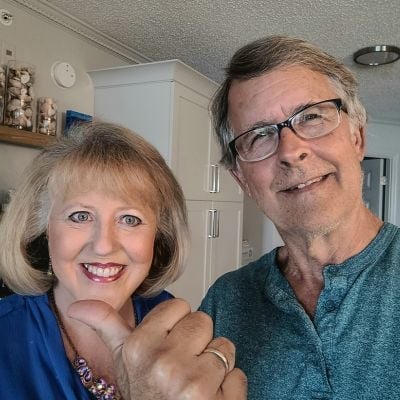 What is a blockchain ETF?
A blockchain ETF is different from a cryptocurrency ETF. With blockchain ETFs, you're buying shares of a fund that focuses on the technology underlying cryptocurrencies. Blockchain ETFs feature an assortment of companies that are developing blockchain technology or using it in some way.
For example, ETF **BLOK** holds assets related to blockchain development, such as software companies, financial services companies, and even the media industry. Rather than being based on the cryptocurrencies themselves, it's more about the technology that supports them. As a result, it's easier to get these ETFs approved in the U.S. because they are based on companies, not on crypto assets.
Another blockchain ETF available in the U.S. is BLCN. This tracks an index that follows the performance of companies that are involved in various aspects of blockchain development and support. For example, BLCN holds stock in Canaan Inc. (CAN). This company provides microprocessors for supercomputing hardware. This type of hardware is used in mining cryptocurrency coins and provides the computing power to process blockchain transactions.
So buying a blockchain ETF won't provide you with exposure to cryptocurrencies. But it offers you a chance to invest in companies use the underlying technology.
How to buy a Bitcoin ETF
If you want to buy a Bitcoin ETF, your choices are limited. In the U.S., the only Bitcoin ETF available is the ProShares' Bitcoin Strategy ETF ($BITO).
Elsewhere, the Bitcoin ETF BTCE is listed on the Frankfurt Stock Exchange, so you'll need a foreign securities account. You can use that to purchase shares on other exchanges. However, you have to take into account foreign currency transaction fees and exchange rates.
Also note that some Bitcoin ETFs have a higher expense ratio than what you'd see with a lot of other ETFs. So be prepared for higher costs if you decide to go this route.
Stop overpaying for home insurance
Home insurance is an essential expense – one that can often be pricey. You can lower your monthly recurring expenses by finding a more economical alternative for home insurance.
SmartFinancial can help you do just that. SmartFinancial's online marketplace of vetted home insurance providers allows you to quickly shop around for rates from the country's top insurance companies, and ensure you're paying the lowest price possible for your home insurance.
Explore better rates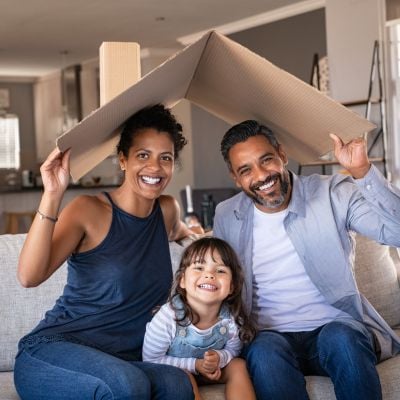 Step-by-step guide on how to invest in a blockchain ETF
If you decide to invest in a blockchain ETF rather than looking for a crypto ETF, you're likely to have an easier time. After all, U.S. exchanges list blockchain ETFs. Here's what you need to do:
1. Open a brokerage account
In order to buy shares of any ETF, you'll need to open a brokerage account. There are a number of accounts available, including online discount brokers like Robinhood, as well as more traditional brokers like Fidelity.
Wealthfront is another option to consider, as clients now have access to two cryptocurrency funds Grayscale Bitcoin Trust (GBTC) and Grayscale Ethereum Trust (ETHE). With these funds, you can gain exposure to crypto without actually having to buy crypto. However, it's important to note that neither of these funds are ETFs.
Once you know your options, open an account where it makes sense for your portfolio.
More: The best crypto exchanges
2. Decide how much you want to invest
Next, determine how much you want to invest in a blockchain ETF. Look at the rest of your investment portfolio and figure out where a blockchain ETF fits with your strategy and long-term goals. Then allocate a set amount of money to buy shares of the ETF.
3. Search for the ticker symbol
Look for the ticker symbol for your desired blockchain ETF. Once you know the ticker symbol, see how many shares (or fractional shares) your money will buy. For example, if you decide to buy shares of BLOK at $52 and you have $120 to spend, you may be able to purchase 2.3 shares of the ETF. If you can't purchase fractional shares, you'll have to be content with two shares for now and leave the rest until the next time you make a purchase.
4. Place a market order
Once you know how many shares you can buy, place a market order for the ETF. Because ETFs trade like stocks, your broker should be able to execute the order fairly quickly during regular market hours.
5. Set up an automatic investing plan
Set up an automatic investing plan with your broker if you want to buy more shares of a blockchain ETF on a regular basis. Transfer money into your account on a regular basis and use the money to buy as many shares of the ETF as possible.
More: How to invest in Bitcoin
Benefits vs. risks of buying cryptocurrency ETF funds
Any time you invest, it's important to understand the benefits and risks involved. Any investment comes with an element of risk. No matter the asset, you could potentially lose money.
However, there are additional risks that come if you invest in something relatively new. While blockchain technology is promising, it has yet to prove long-term staying power. Investing now could allow you the chance to get in on the ground floor of blockchain technology and potentially reap the gains later.
Additionally, if you manage to invest in a Bitcoin ETF and the price of Bitcoin continues to rise — or if cryptocurrencies, in general, become an accepted asset class — your investment could pay off in a big way.
On the other hand, cryptos may not take off, blockchain technology could be replaced by something else, and you could lose your money. Carefully consider this as you move forward. And make sure that you have a properly diversified portfolio so you aren't too reliant on one asset class.
The bottom line
Bitcoin ETFs and other cryptocurrency ETFs aren't available on U.S. exchanges right now. Instead, if you want to invest, you need to find a way to purchase shares on a foreign exchange.
However, it is possible to buy shares of blockchain ETFs in the U.S. because they focus on companies that develop or support the underlying technology.
Read our other guides on ETFs:
Sponsored
Follow These Steps if you Want to Retire Early
Secure your financial future with a tailored plan to maximize investments, navigate taxes, and retire comfortably.
Zoe Financial is an online platform that can match you with a network of vetted fiduciary advisors who are evaluated based on their credentials, education, experience, and pricing. The best part? - there is no fee to find an advisor.